POST NEW: Interview with Supreme's Ricky Saiz
Known primarily as the Co-Head Designer at Supreme, Ricky Saiz is definitely a jack-of-all-trades -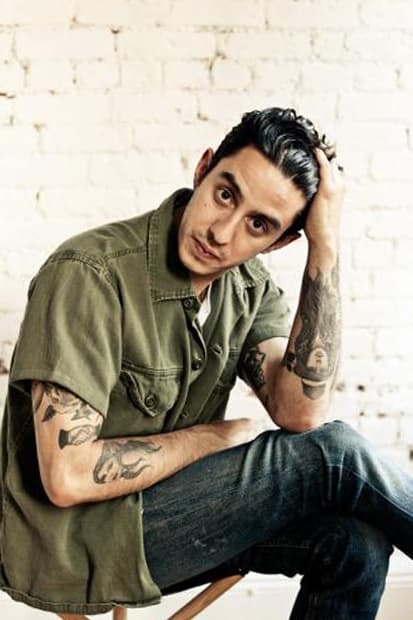 Known primarily as the Co-Head Designer at Supreme, Ricky Saiz is definitely a jack-of-all-trades – using his creativity and drive to fuel major collaborations as well as serving as a consultant for Kanye West and DONDA. In addition, Saiz is quite the whiz behind the camera, having directed spots for the likes of Nike and music videos for Hanni El Khatib. Recently, POST NEW had the opportunity to sit down with the San Francisco-born and New York City-nurtured creative to talk about an array of topics. While choice excerpts appear below, the entire interview with Ricky Saiz can be read at POST NEW.
When did you make the decision to commit to filmmaking?
Film and video-making has always been the goal, it just took me a while to return to it. I didn't go to school, so I suppose I use my work experience with art and design as an alternate route to help shape my opinions and ideas as far as the types of films I would like to make. My relationship and approach to design is similar to my approach with film- they are both vehicles to tell a story or represent a point of view. Working for Supreme has played a big role in encouraging and exploring focused ideas and simple execution. My video for Roach Cock started as a big production and in the end it came down to having a cool handful of strong references. I was working in Tokyo at the time I shot Roach Cock and got the idea for the video there. We filmed it handheld in one shot, only a few takes, very no big deal. The song is dirty and fast, some slick video wouldn't have made sense.
Well, Leonardo da Vinci said, "simplicity is the ultimate sophistication," and he was quite right – there's an art to making things really simple. Is this something you bear in mind now when working on a new project?
I just try to think about my idea and what is right for the project. I like the idea, "Doing more with less" or Dieter Rams' principle- "Less but better". Maybe my next video will be animated or Sci-fi or something? It takes forever for me to settle on one idea, and when I finally do, it's always a big mess of references for me to clean up. I spend a lot of time trying to slow down and simplify. So yes, simpler can be better.
Who or what influences/inspires you in your work?
I like ideas that subvert the "norm" or the "standard" approach. People who can take something familiar or everyday and flip it on its head as a rebellion against the status quo. Like Punk in response to the Hippies or Frank Stella reacting against the Abstract Expressionists of the 40's and 50's. I love seeing the pendulum swing. In my day to day my friends constantly inspire me and keep me looking at things in new ways.
Have you found that working with the Supreme team has influenced the style of your work in a way that lends itself to skate culture?
Yeah, of course. Supreme always gives people something to talk about like it or not. Like skate culture, it definitely has a DIY Fuck-it attitude that sometimes obscures the fact that it's the result of a lot of hard work.