POST NEW: Interview with Morgan Collett of Saturdays Surf NYC
As part of their ongoing series of interviews with cultural tastemakers, POST NEW presents a back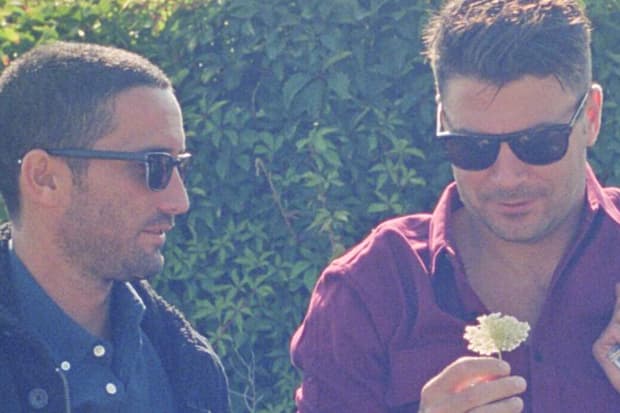 As part of their ongoing series of interviews with cultural tastemakers, POST NEW presents a back and forth with Morgan Collett – 1/3 of the Saturdays Surf NYC crew – a label, retail spot and lifestyle brand that has brought the salty spray to a variety of places throughout the world. Detailing origins, conceptual practice and surfing ethos, the interview is a small piece of a complex and successful puzzle. While choice excerpts appear below, the entire interview with Collett can be read in its entirety here.
Can you please go into a bit of detail about how SATURDAYS NYC started?
We started SATURDAYS because there really wasn't anything like it in Manhattan. I grew up in Southern California and surfed my entire life. Surfing was all we did as kids, the surf shop helped raise us. It was an incredible time for me and we felt like that was missing from NYC. Surf culture was popular but the way it was represented in NYC did not speak to any of us. We all surfed as much as we could here in NYC and it really was confusing when spring would roll around and all the stores would throw up surfboards in their windows. One of the biggest moments for us is when the DKNY wall on Broadway and Houston was changed to a Hollister wall. My partners and I all worked in fashion at the time and when this happened it was pretty crazy. The DKNY wall was a NYC staple for over two decades and then it was gone, to be changed to a "surf brand" owned by Abercrombie & Fitch. We couldn't relate and desperately wanted to create something that would have the ability to combine surf culture, style, fashion, NYC, with a lifestyle we could associate ourselves with. So, we began talking about it over the month of June in 2009 and through opportunity and excitement we opened our doors in August of the same year. Basically we closed our eyes and went for it.
What is the concept of the store and brand?
The concept of the store initially was to be a fully functional surf shop. There were no surf shops in the Manhattan area and so we wanted to create one. In the beginning it was exactly that. Boards (or however many we could afford to carry) third party clothing brands, coffee, and gear (wetsuits, leashes, wax, fins, etc). Over the course of the first year it grew organically with t-shirts then quickly into a full ready to wear collection for men. We all had backgrounds in men's fashion sales, design, and publishing. I don't think we could have planned it, it just kept happening and we kept working our ass's off. With the development of the brand we really wanted to incorporate the feeling of the store into a line of clothes that people could relate to. Now SATURDAYS is an idea you can feel when you walk into the store. The entire store is SATURDAYS apparel and slowly we are developing more categories. Eyewear, shoes, etc. We want to make clothes that men can wear, that can be timeless and exude a sense of style we like.
What does surfing mean to you?
To me, surfing is the purest enjoyment. I've surfed since I was six years old and still it's all I think about. Even this morning skating to work down Mott Street I look up at the fire escapes that line the buildings and pretend I am getting barreled. My mind is always there even if I can't make it to the beach for a month.