Saint Alfred x Vans Vault Chukka LX
With the Windy City's harsh weather in full effect, Chicago-based retailer Saint Alfred aligns with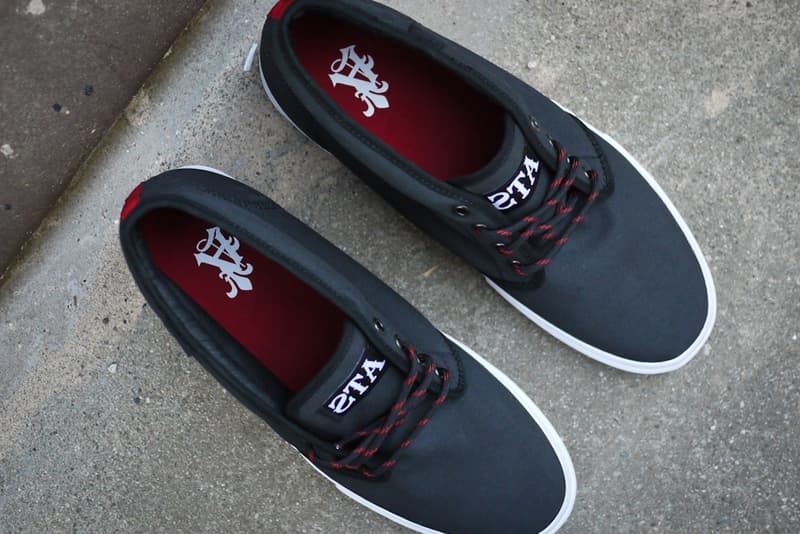 1 of 4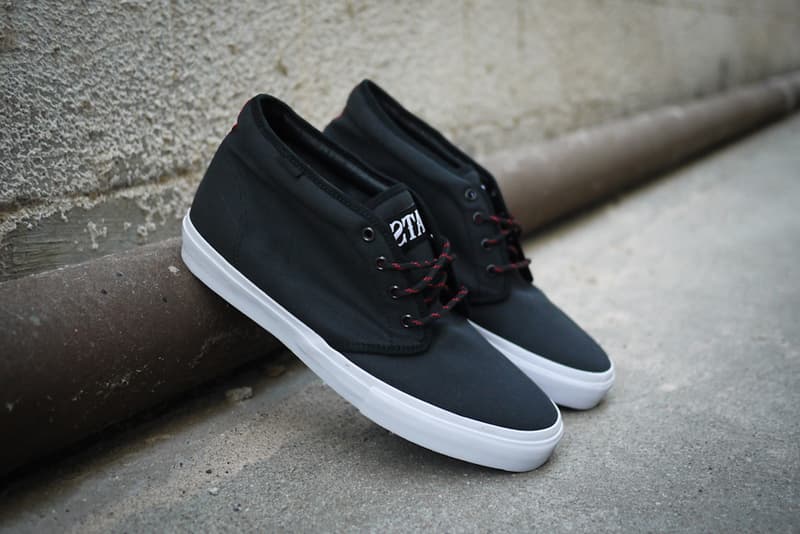 2 of 4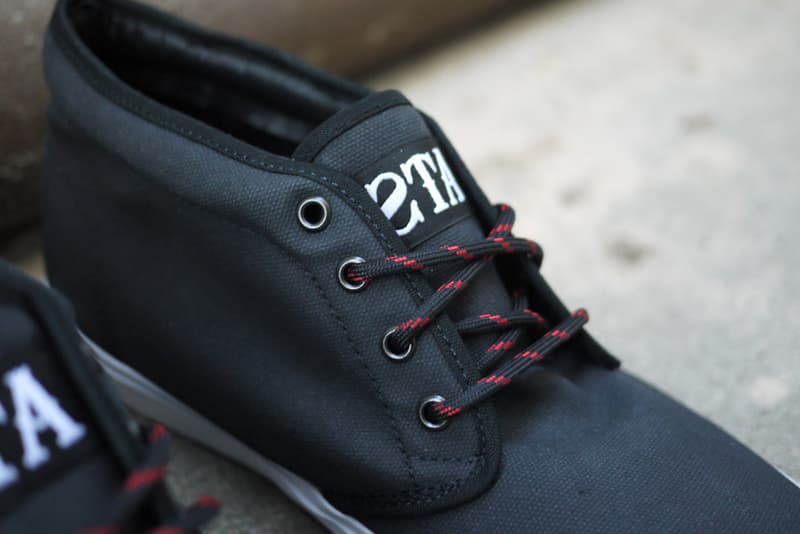 3 of 4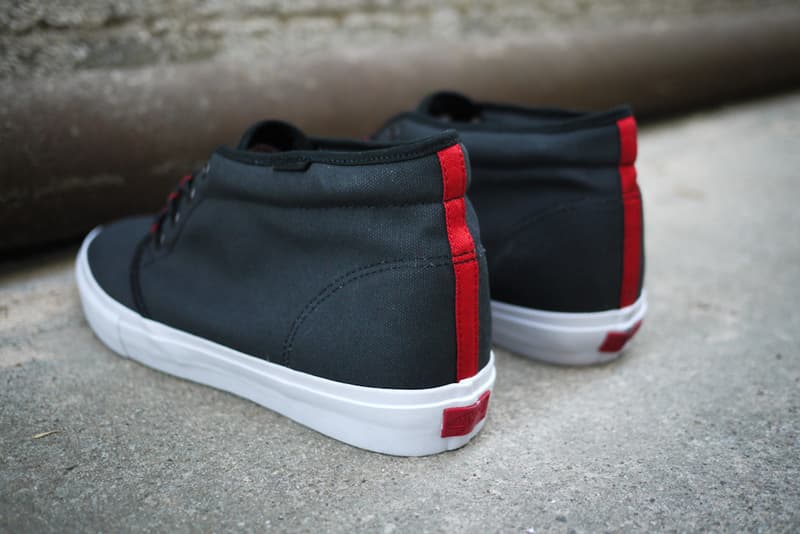 4 of 4
With the Windy City's harsh weather in full effect, Chicago-based retailer Saint Alfred aligns with Vans Vault to create a specially designed Chukka LX to aid in taking on the fall months with purpose and style. This release evolves from a previously curated series between the two brands and the MLB which saw the use of the Chukka LX silhouette back in 2010. This time around the renowned Vans model is treated with a reverse waffle sole to prevent a pavement slip and give more tread, as well as a resin-coated canvas upper capable of repelling water. Additional details include a premium leather lining and three extra laces: hiking laces, red waxed laces and black waxed laces. Limited to 200 pairs, this collaborative Chukka LX will be available exclusively at Saint Alfred, Saint Alfred's webstore, Kicks/HI and Bodega. Below we sat down with Saint Alfred general manager Frank DiGiovanni to discuss the project a bit further.
How did this project with Vans Vault come about? How long have you worked with the brand?
Saint Alfred was established in 2005. We have been working with Vans for over a decade through our brother store Kicks/Hi. Whenever we collaborate on a project it is a good thing.
Why did you choose the Chukka silhouette?
In 2010, MLB and Vans asked us to represent the two Chicago pro baseball teams and design two shoes and jerseys. We selected and utilized the Chukka for that project. The is the evolution of that Chukka series.
The shoes are quite simple, was there a particular theme of inspiration?
Vans footwear was born from the skate culture of sunny California. The weather during Chicago fall and winter is really unpredictable and played a big role in the concept of the shoe. We worked with Vans Vault to modify the Chukka to be more suited to our conditions, whether on foot, bike or skate.
Can you tell us a bit about the material choices?
Black ice patches, sleet, rain, frost and windchill are words often mentioned during our weather forecasts. The Vans Chukka is a boot-like shoe, but doesn't have the cumbersome bulk. To prevent a pavement slip and give us more tread, we built the shoe on a reverse waffle sole. The paneling is constructed with a resin-coated canvas treated to repel water. The inner lining is made with a premium leather. We provided three different performance laces: a hiking lace set, a red waxed lace, and black waxed lace.
Can we expect any further collaborations with Vans soon?
Saint Alfred has a longstanding relationship with Vans. We are very like-minded and time will tell on future collaborations.
Photography: HYPEBEAST