ASICS dévoile ses dernières innovations footwear (avec option plaque de carbone) sur le pack "Sunrise Red"
Des chaussures dédiées au marathon, sprint ou volley.
1 of 14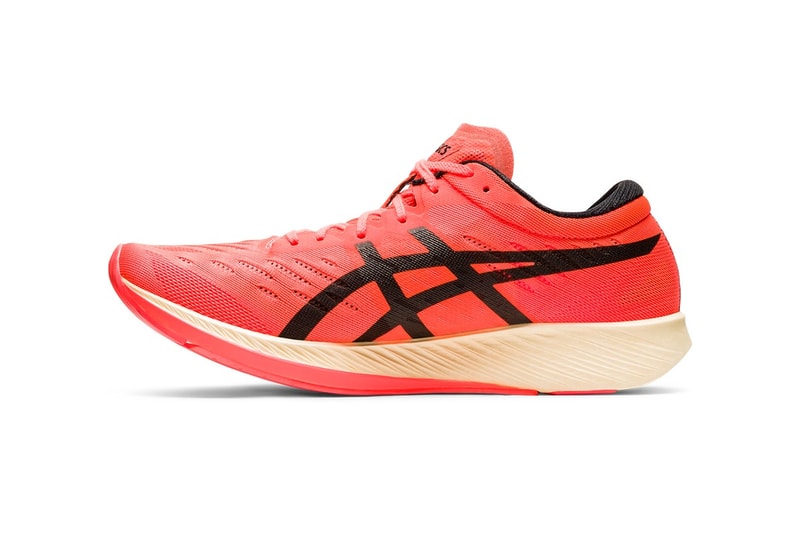 2 of 14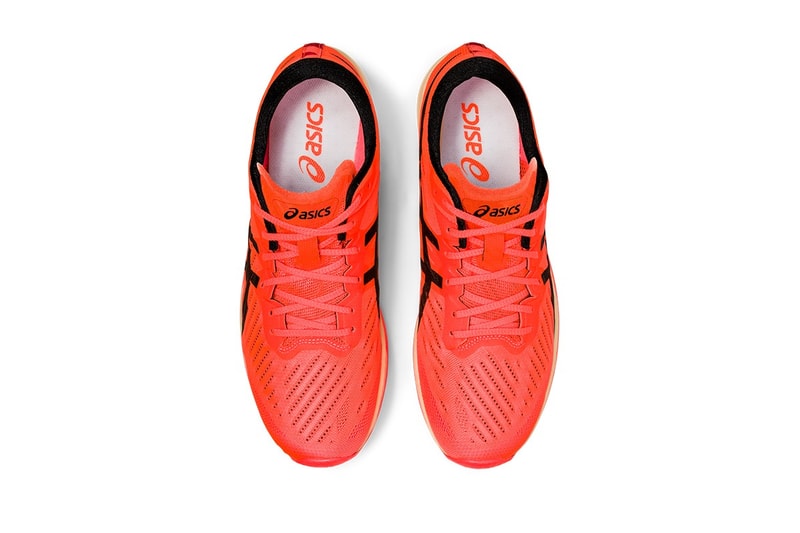 3 of 14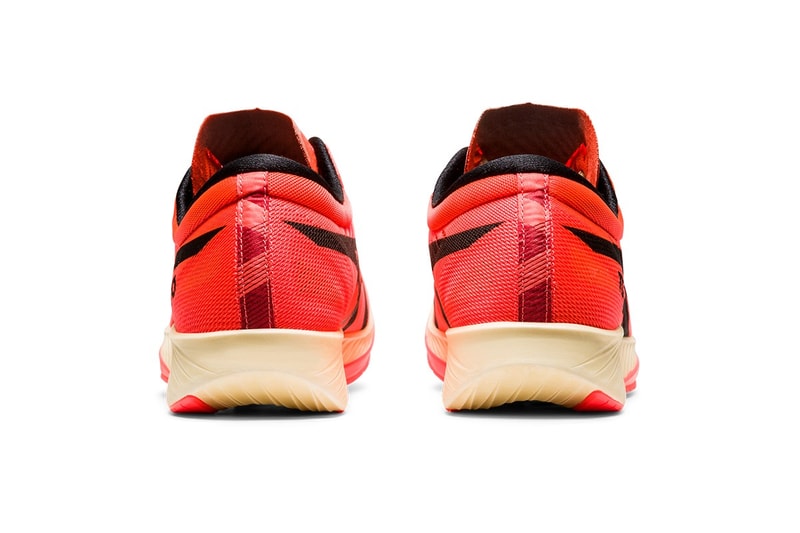 4 of 14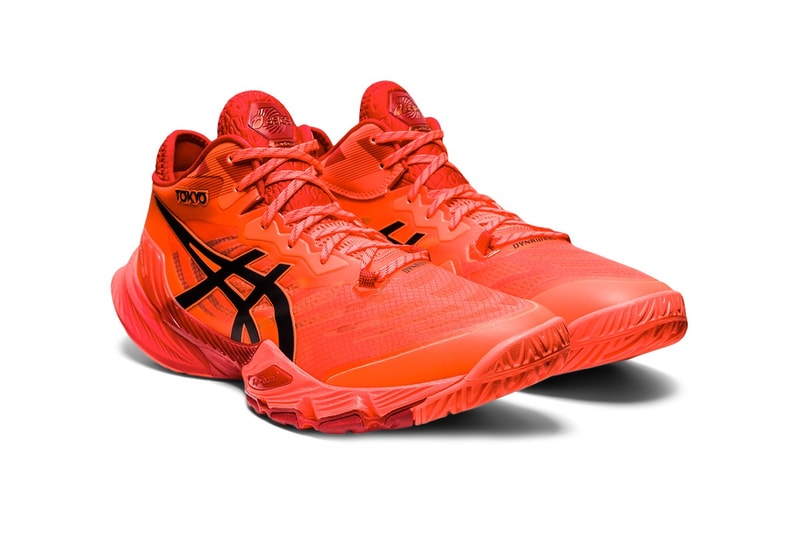 5 of 14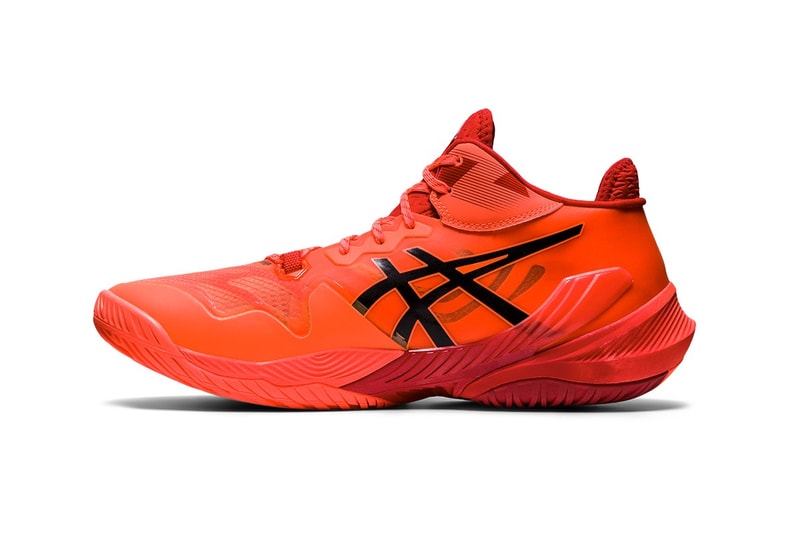 6 of 14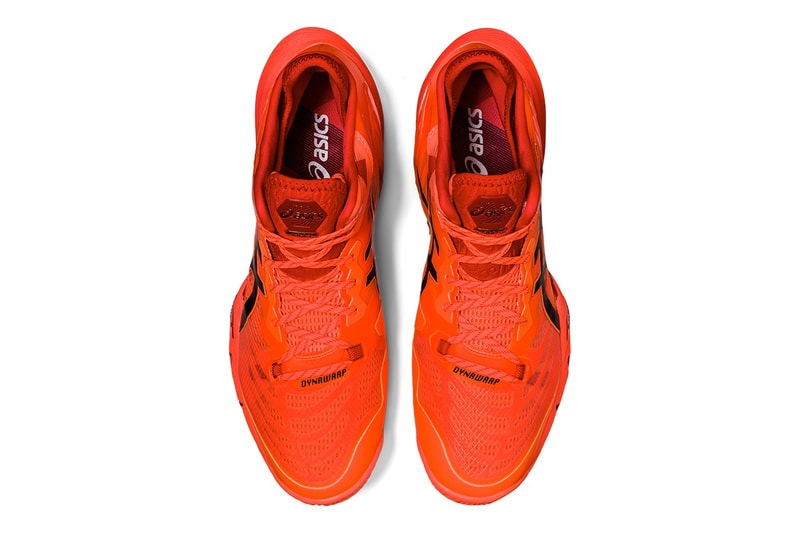 7 of 14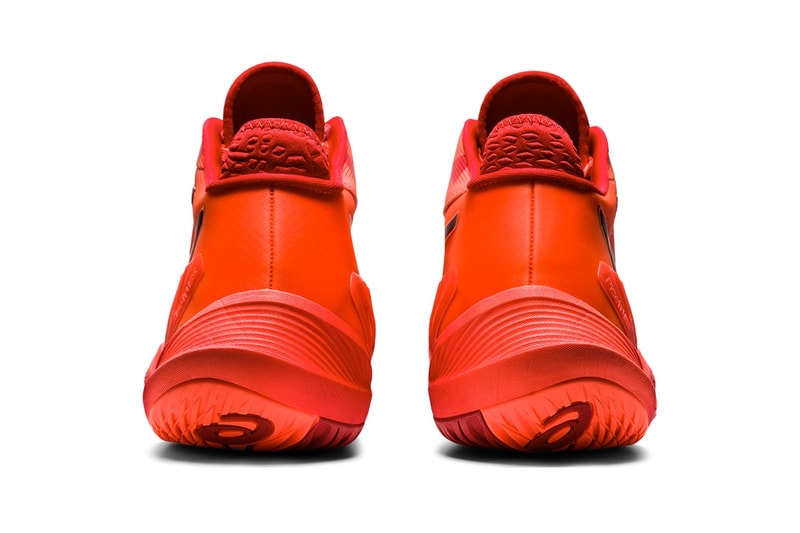 8 of 14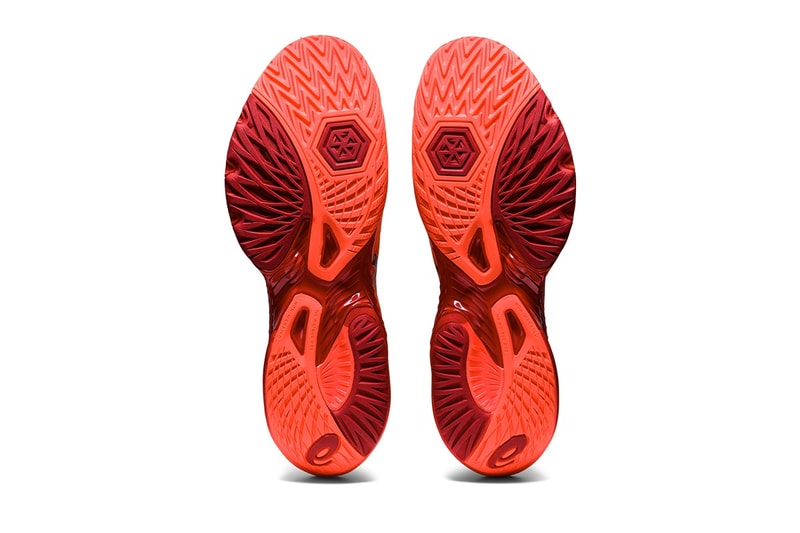 9 of 14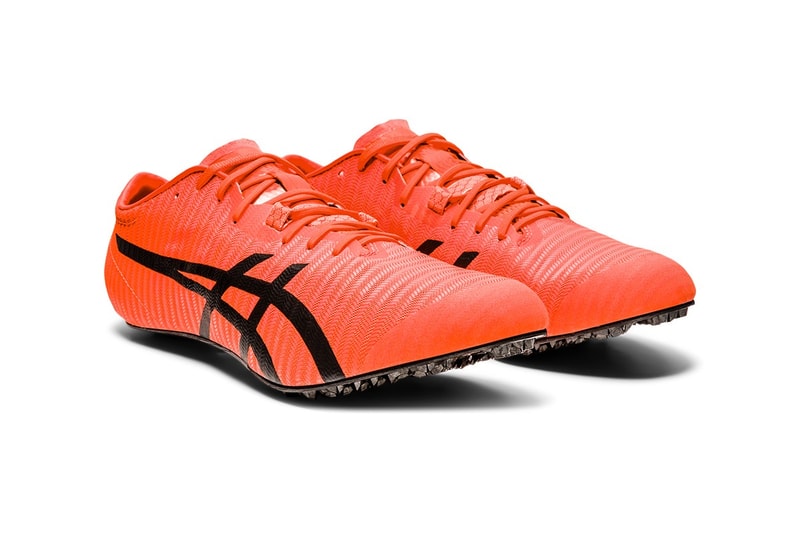 10 of 14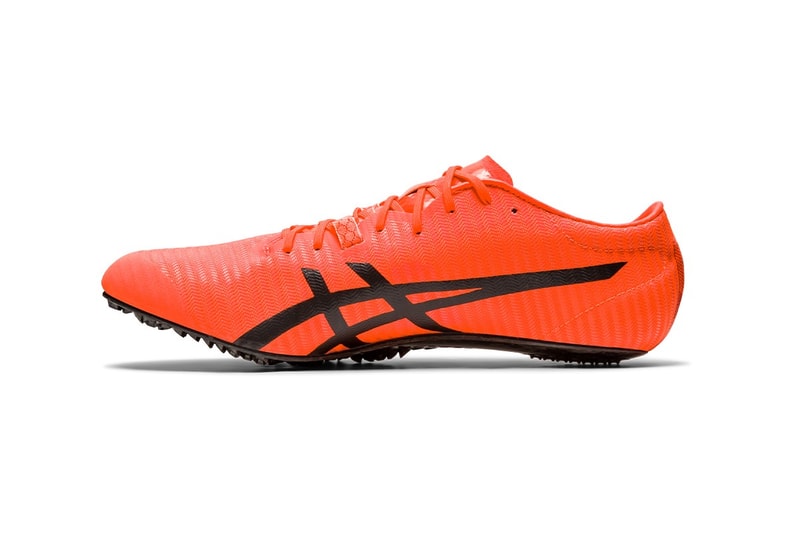 11 of 14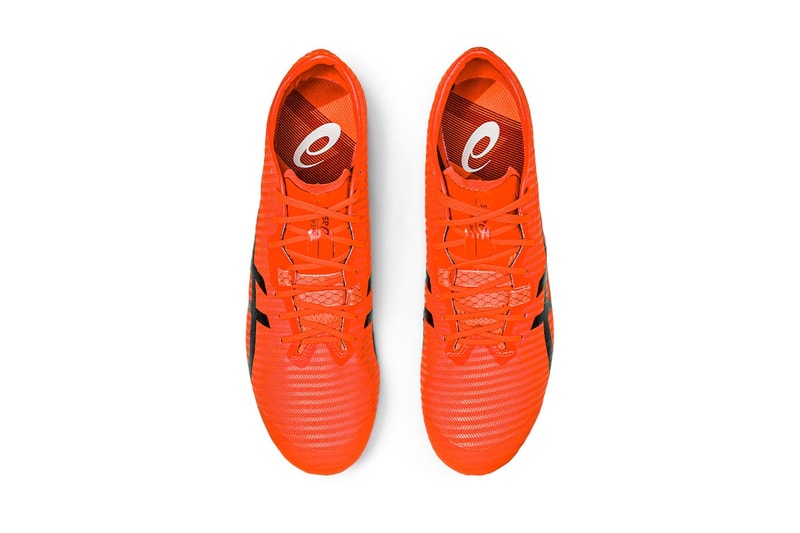 12 of 14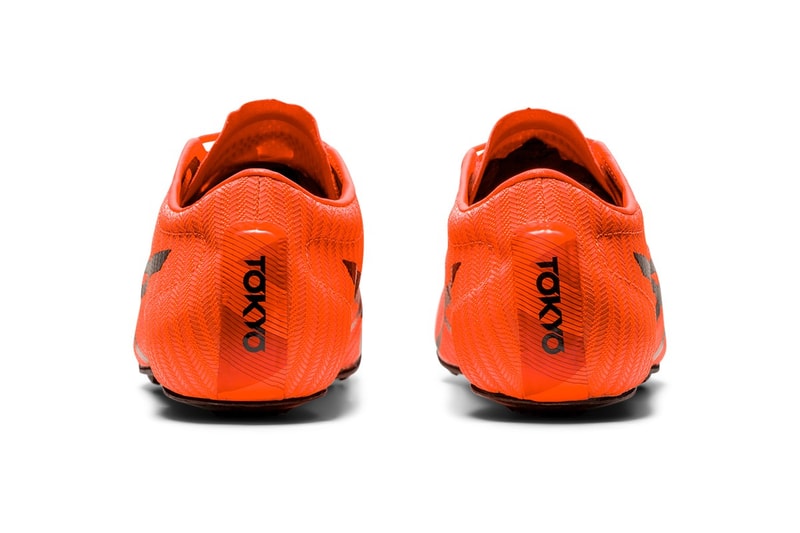 13 of 14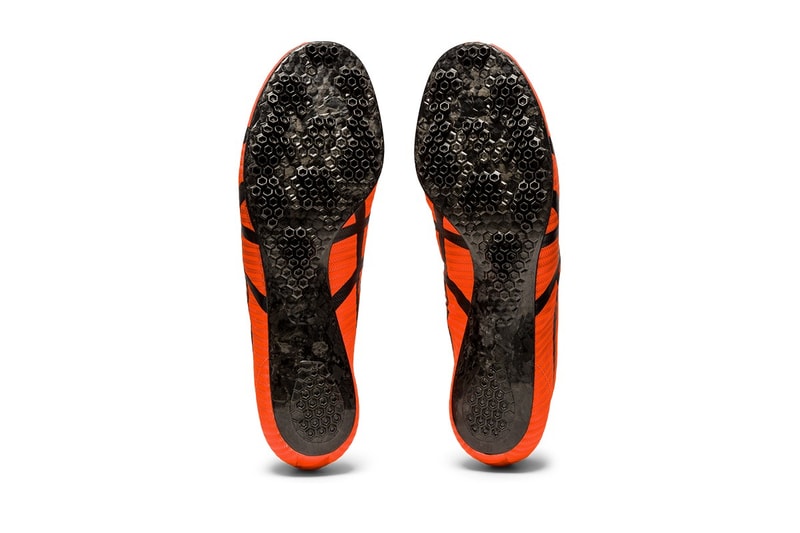 14 of 14
ASICS vient de dévoiler le pack "Sunrise Red", ou ses dernières innovations sur la chaussure de sport. Élaboré en vue des JO 2020 de Tokyo – depuis reportés - il se compose d'une METARACER™ dédiée au marathon, de la METARISE™ pour le volley et la METASPRINT™ pour le sprint.
La première, "chaussure de course de fond la plus innovante d'ASICS à ce jour", comprend notamment une plaque de carbone, technologie autorisée à la suite d'une enquête sur la première chaussure en étant équipée, la très débattue Nike ZoomX Vaporfly NEXT%. Sa forme incurvée lui permet en outre de réduire la charge musculaire sur le mollet, pour une meilleure efficacité énergétique. Pour sa chaussure de sprint, ASICS a remplacé les pointes traditionnelles par une semelle extérieure nid d'abeilles en fibre de carbone améliorant la propulsion, tandis que la METARISE™ a été pensée pour octroyer aux volleyeurs une meilleure détente, à la faveur d'une semelle revisitée avec les technologies FLYTEFOAM™ Propel et RISETRUSS™.
"ASICS, fidèle à sa volonté d'innover et d'offrir le meilleur aux athlètes, a imaginé ces trois produits pour les aider à atteindre un niveau de performance inégalé, tout en les protégeant", résume la marque nipponne dans son communiqué. Découvrez le pack "Sunrise Red" dans la galerie ci-dessus, et sachez que ses différents modèles dropperont au compte-gouttes entre avril et juin. Rendez-vous sur le site de la marque pour plus d'infos.
En attendant et si vous l'avez manqué, retrouvez la nouvelle paire collaborative ASICS x Kiko Kostadinov, la GEL-KIRIL™.