Ronnie Fieg partage le top 30 de ses meilleurs films
Le designer de KITH veut vous "aider à occuper votre temps".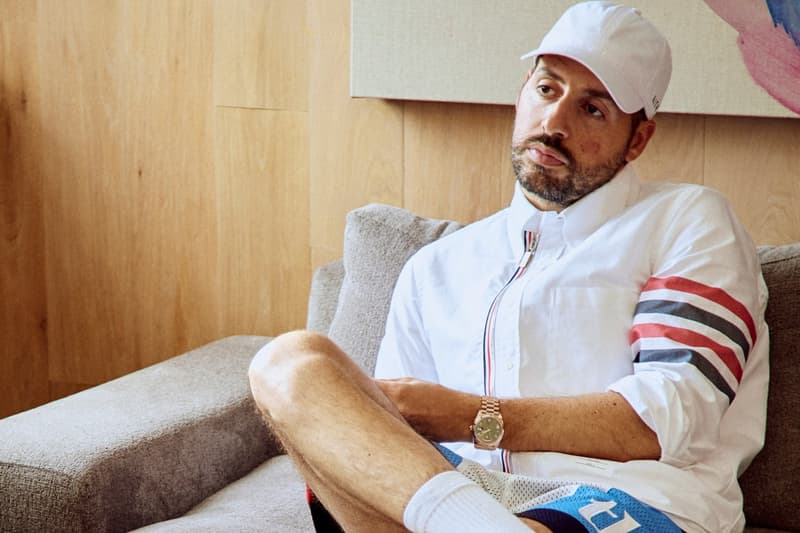 Alors que les États-Unis se dirigent peu à peu vers ce qui semble être un confinement, de nombreux magasins ont d'ailleurs décidé de fermer avant même les consignes du Président Trump, le designer Ronnie Fieg profite de ce moment pour donner la liste de ses 30 films préférés. Celui à qui on doit la griffe KITH, basée à New-York, explique que certains de ces films ont forgé la personne qu'il est devenu aujourd'hui et en profite pour remercier un de ses camarades pour l'avoir dès la 6ème sensibilisé au milieu du cinéma. Spoiler : Ronnie Fieg a profité de sa marque pour rendre hommage à son film préféré "Le Parrain" dans une récente collection capsule.
Les 30 meilleurs films selon Ronnie Fieg :
1. The Godfather
2. The Godfather 2
3. Goodfellas
4. Pulp Fiction
5. Heat
6. Rocky
7. Dances With Wolves
8. Forrest Gump
9. Do The Right Thing
10. Casino
11. Amadeus
12. Raging Bull
13. Good Will Hunting
14. The Departed
15. No Country for Old Men
16. Casino Royale
17. King's Speech
18. Spotlight
19. A Guide to Recognizing Your Saints
20. Scarface
21. The Deer Hunter
22. Legends of the Fall
23. The Usual Suspects
24. A Bronx Tale
25. A Few Good Men
26. The Shawshank Redemption
27. Carlito's Way
28. Return of the Jedi
29. Rain Man
30. The Dark Knight
Voici également les meilleurs films que vous pouvez découvrir en ce moment en clair sur Canal +.