Virgil Abloh imagine de nouveaux accessoires en collaboration avec Evian
Sac, coffret et bouteille.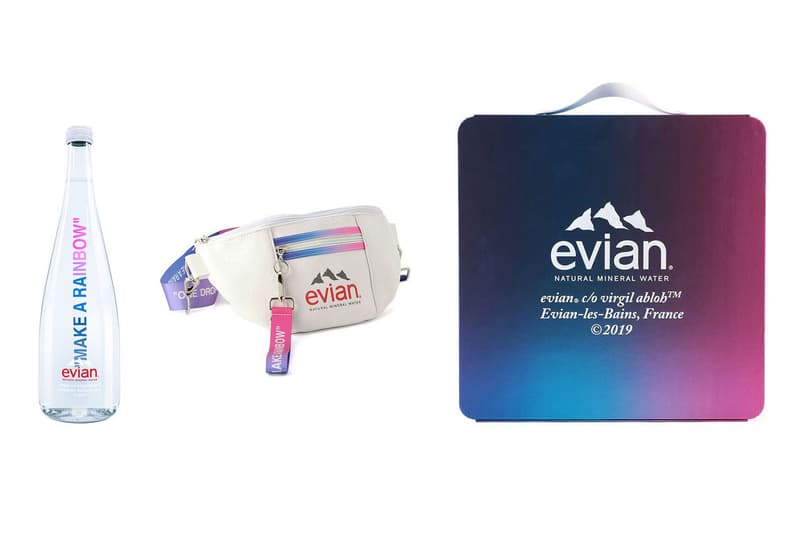 1 of 2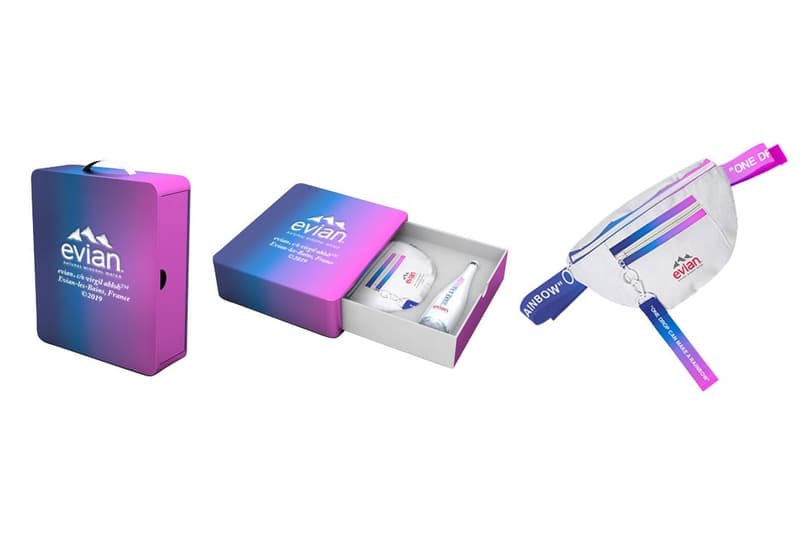 2 of 2
Nommé Directeur Créatif pour un Design Durable par Evian il y a un an, Virgil Abloh dévoile de nouveaux accessoires imaginés en collaboration avec la marque française.
Après différentes bouteilles d'eau dévoilées au cours des derniers mois, Virgil Abloh présente un coffret renfermant un sac banane aux couleurs de sa collaboration avec Evian et une bouteille dévoilée il y a quelques semaines. Le "shoulder bag" confectionné de cuir est majoritairement habillé de blanc contrasté par le logo de l'entreprise française, des détails colorés d'un dégradé allant du rose au bleu et le slogan "One drop can make a rainbow" qui affuble les produits de la collab. Enfin, une bouteille en verre minimaliste détaillée de cette même phrase complète ce nouveau drop présenté dans un coffret coloré.
Ces nouveaux accessoires Evian imaginés par Virgil Abloh seront disponibles le 22 janvier prochain en exclusivité sur l'e-shop de Barney's New York Japan.
Dans l'actualité du designer, Virgil Abloh dévoilait l'invitation très particulière du prochain défilé Louis Vuitton.