Ces designers imaginent une forêt de béton imprimée en 3D en plein Dubai
Une installation respectueuse de l'environnement.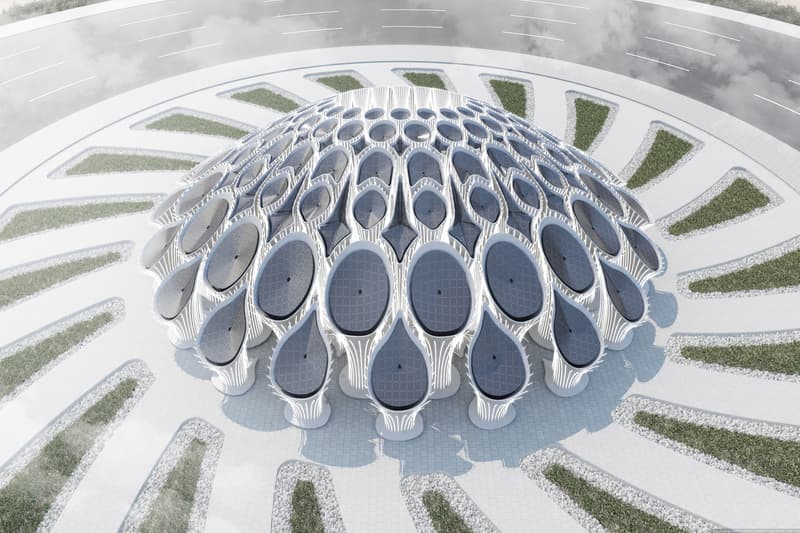 1 of 8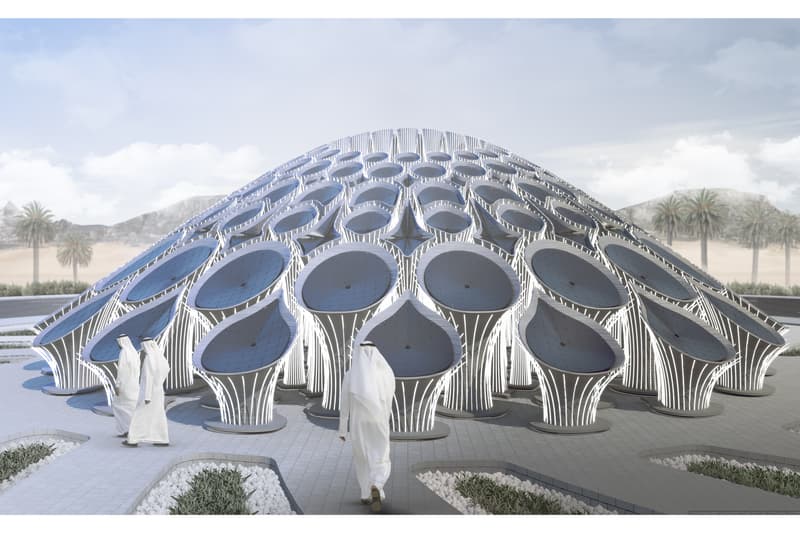 2 of 8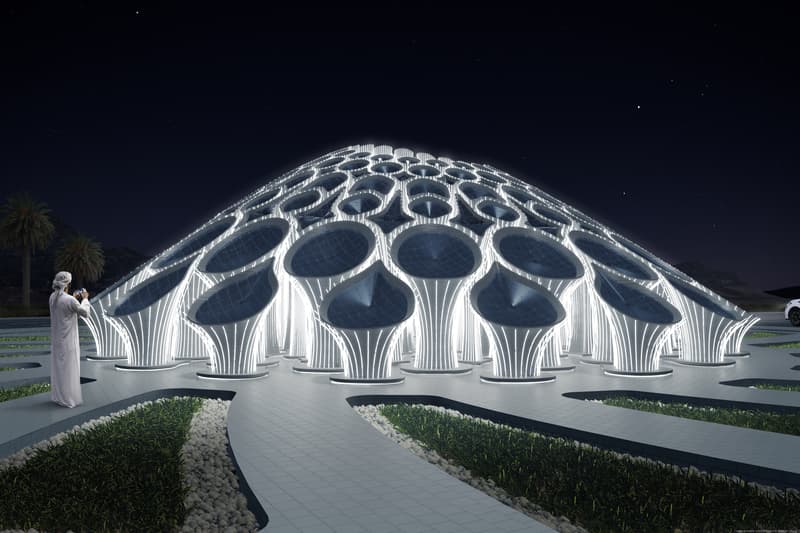 3 of 8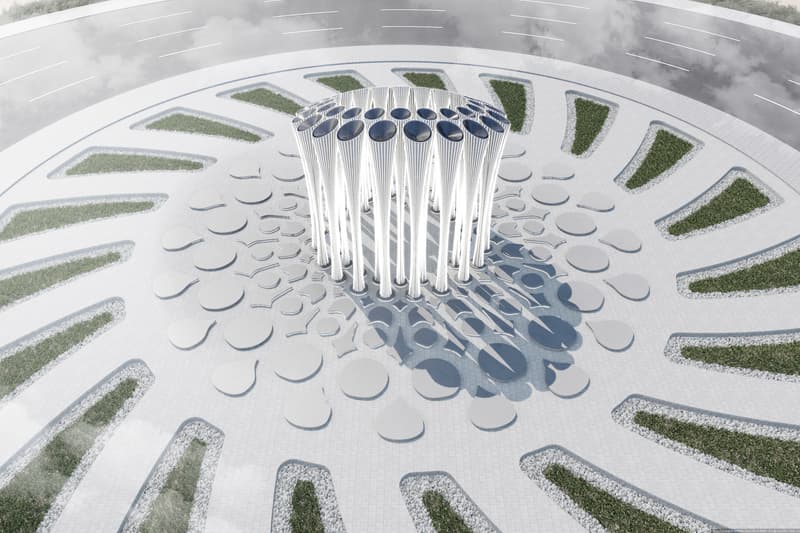 4 of 8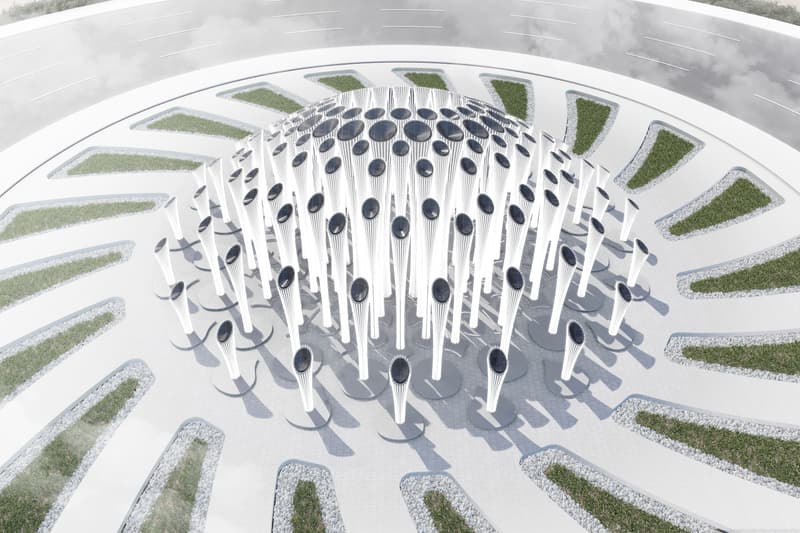 5 of 8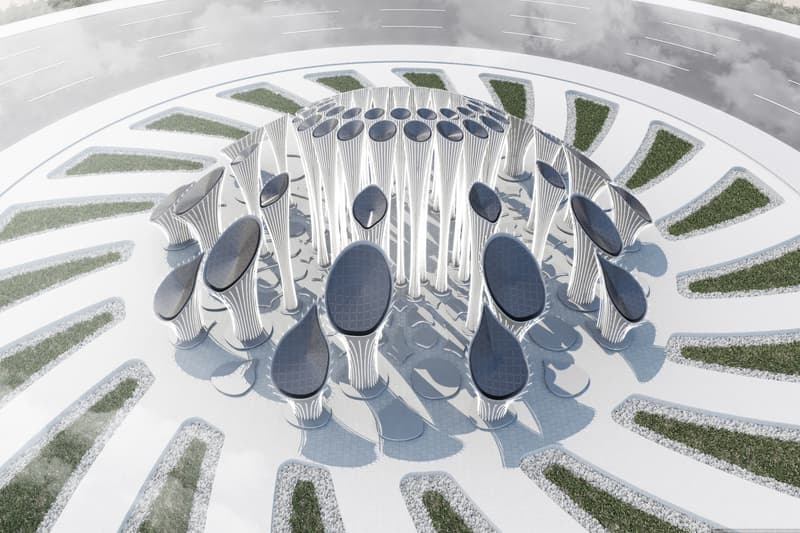 6 of 8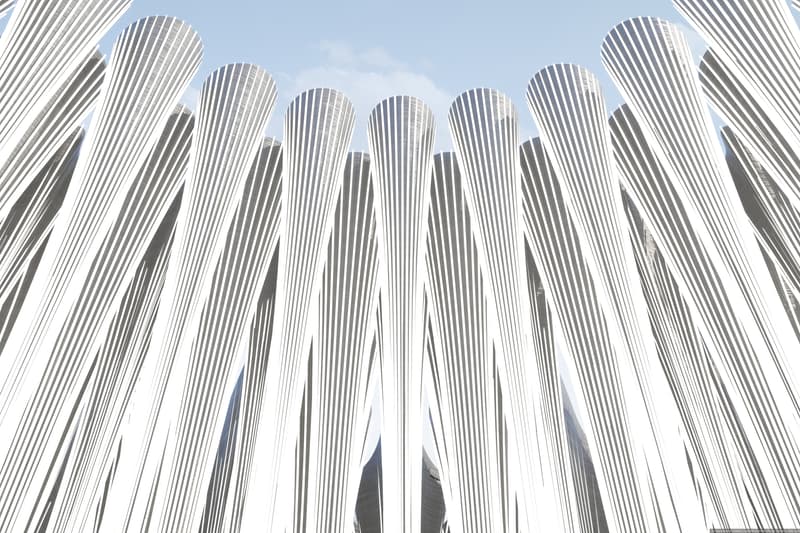 7 of 8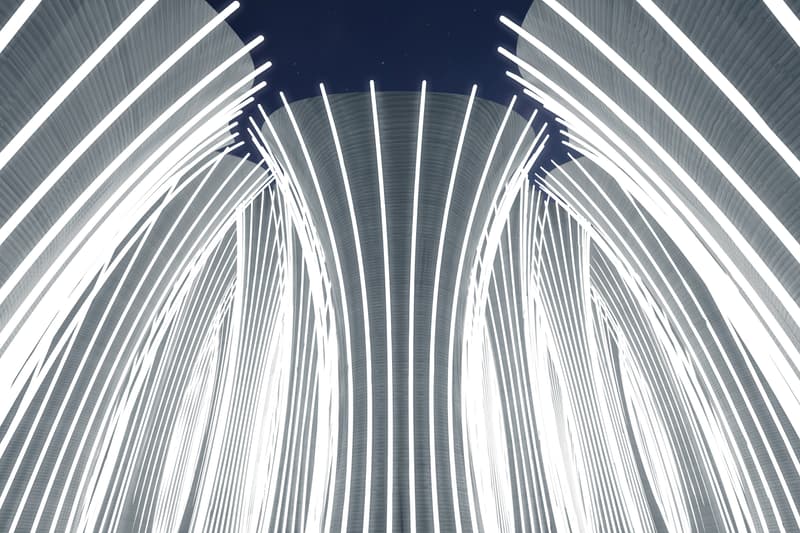 8 of 8
Le studio de design MEAN* basé aux Émirats arabes unis imagine une imposante construction imprimée en 3D rappelant une "forêt de béton" afin d'accueillir les visiteurs de l'expo 2020 de Dubaï qui réunit innovation, design et architecture.
MEAN* invite les visiteurs à se balader à travers cette structure haute de huit mètres réunissant différents éléments modulables fabriqués de béton rappelant les palmiers foisonnant à Dubai. Ce design complexe est empreint d'une volonté ecologique puisque chaque élément est équipé de panneaux solaires transparents permettant de générer de l'énergie tout au long de la journée. Une fois la nuit tombée, ces panneaux s'allument aux côtés de lampes LED afin de créer une vision majestueuse de cette "forêt de béton".
Imprimée en 3D grâce à un béton spécial, l'installation artistique réduit également les déchets matériaux grâce à un procédé technique permettant de contrôler précisément la confection. Les designers de MEAN* expliquent à DesignBoom l'importance de ce mode de fabrication : "Nous aspirons à faire de Dubaï la capitale mondiale de l'impression 3D. Nous pensons que l'expo 2020 est une plate-forme fantastique pour présenter au monde les possibilités de cette technologie de construction émergente."
Découvrez en images la construction imaginée par MEAN* présentée à l'expo 2020 Dubaï pour les semaines à venir.
Si vous l'aviez raté, Zaha Hadid imaginait récemment un stade de football entièrement fabriqué de bois.