Brad Pitt et Angelina Jolie lancent ensemble une Maison de champagne en France
Un projet familial mené avec leurs enfants.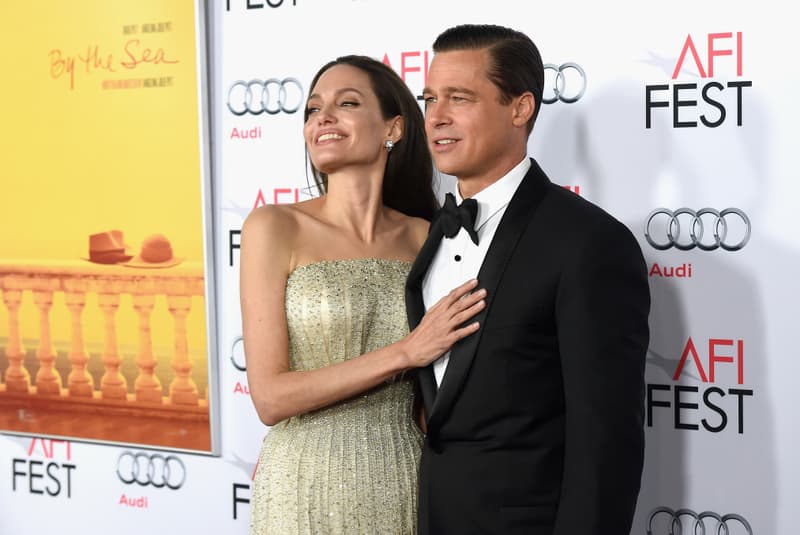 Angelina Jolie et Brad Pitt se lancent dans un projet commun de champagne rosé. L'ex-couple de stars s'est notamment associé au champagne Pierre Peters du Mesnil-sur-Oger (Marne) afin de créer une Maison consacrée au rosé.
"Cela sera la seule maison en Champagne à produire uniquement du rosé. Les volumes seront très raisonnables. Environ 10.000 bouteilles pour commencer et nous ne prévoyons pas de produire plus de 25.000 bouteilles à terme. L'ambition est vraiment d'élaborer un champagne rosé de référence", détaille Rodolphe Peters, le dirigeant de la maison champenoise, à l'AFP.
"C'est un projet familial entre Angelina Jolie, Brad Pitt et leurs enfants avec les familles de vignerons Perrin et Peters, ces deux dernières se connaissant depuis longtemps", précise pour sa part Guillaume Jourdan, de l'agence Vitabella qui s'occupe de la communication du domaine Miraval. Pour l'instant, aucune date n'a encore été communiquée concernant la mise sur le marché des premières bouteilles de champagne rosé estampillées Brad et Angelina.
Angelina Jolie and Brad Pitt's champagne house aims to be the only one to produce only rosé champagne https://t.co/DFMEK57wbn

— Forbes Europe (@ForbesEurope) January 28, 2020
Dans le reste de l'actu, découvrez toutes les nominations pour les César 2020.