Life in plastic is fantastic dans le défilé BOTTER
La marque nous plonge dans la fragilité du monde qui nous entoure.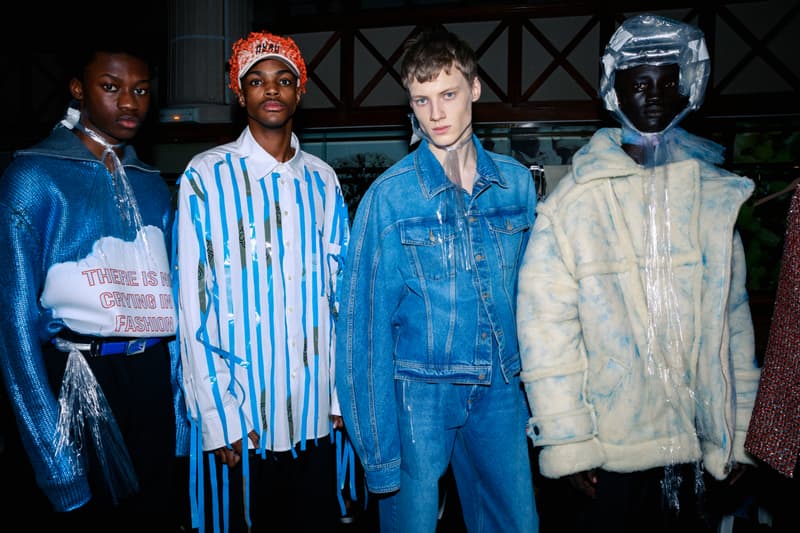 1 of 26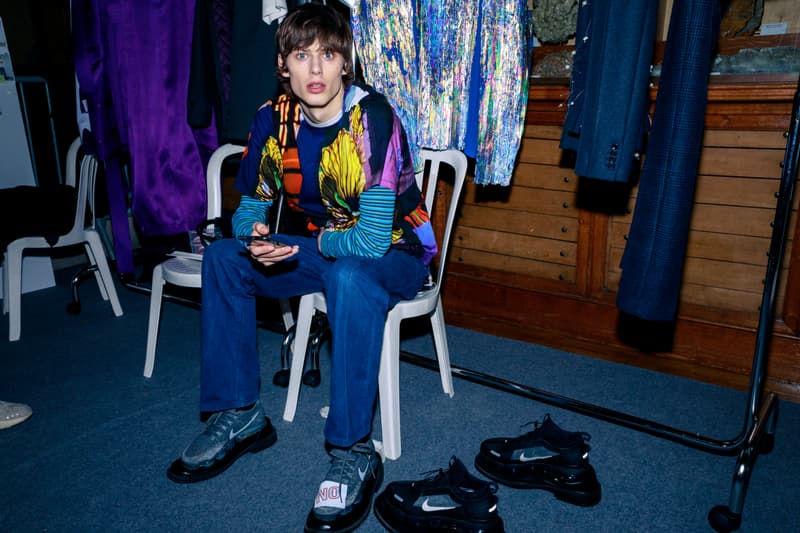 2 of 26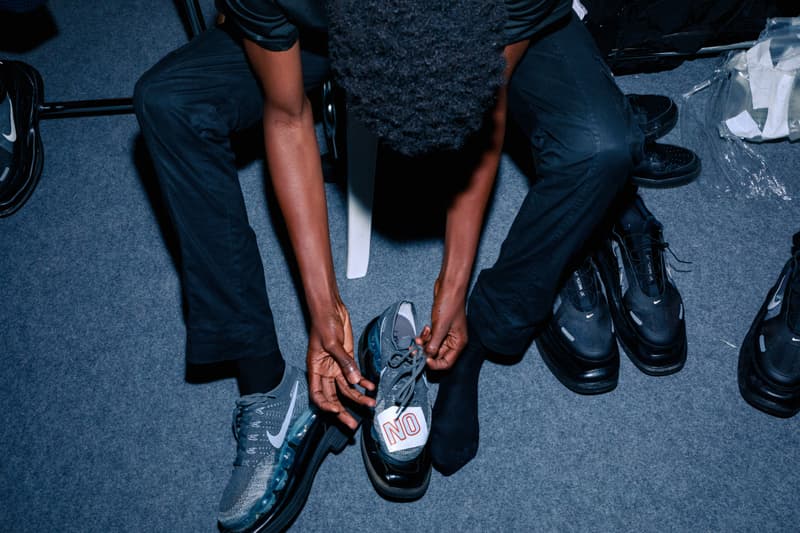 3 of 26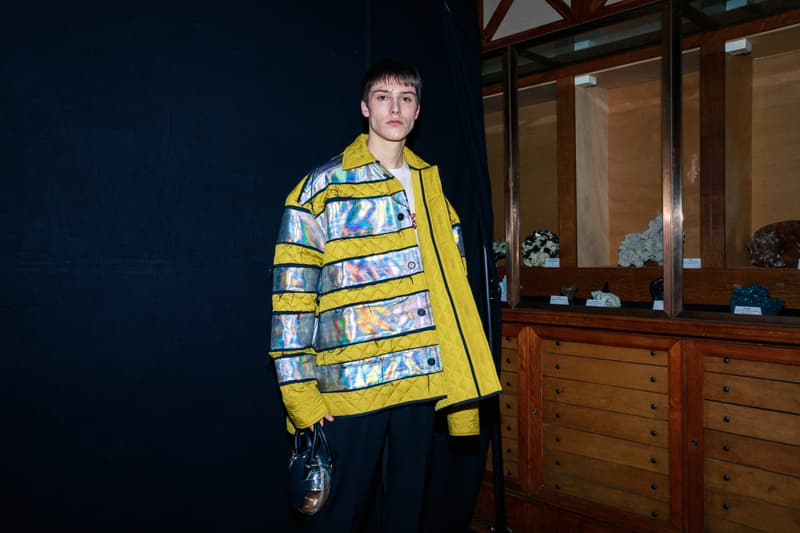 4 of 26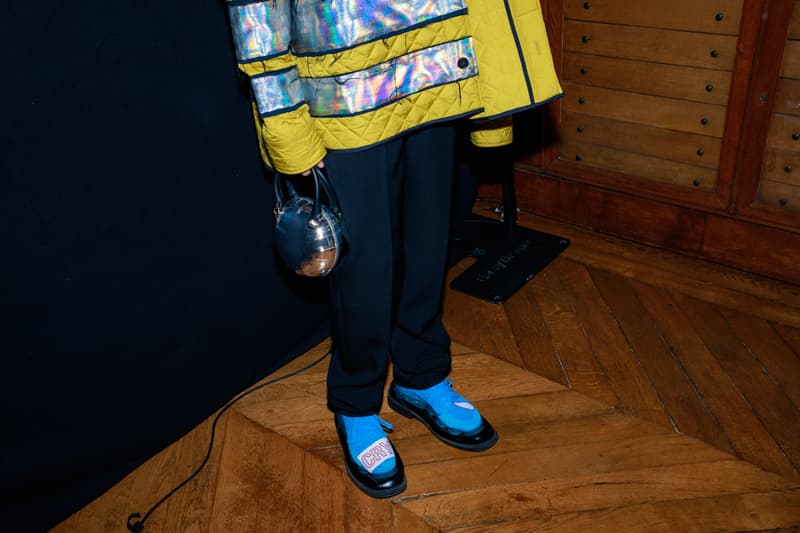 5 of 26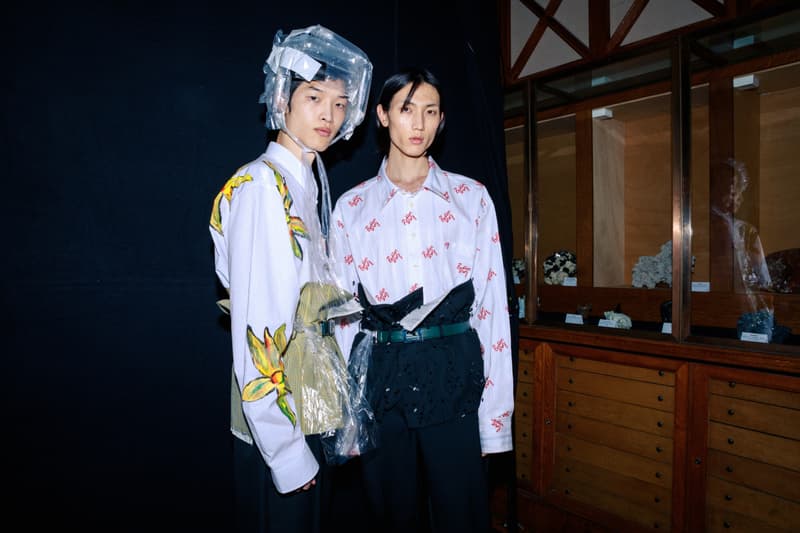 6 of 26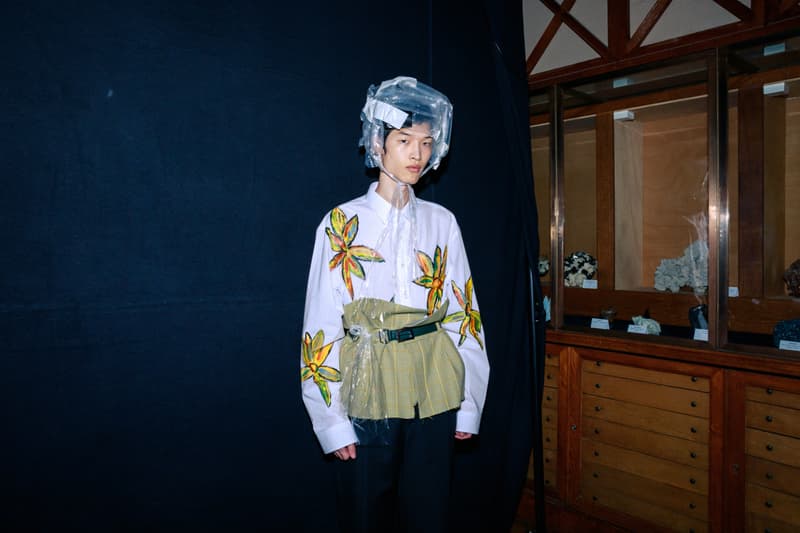 7 of 26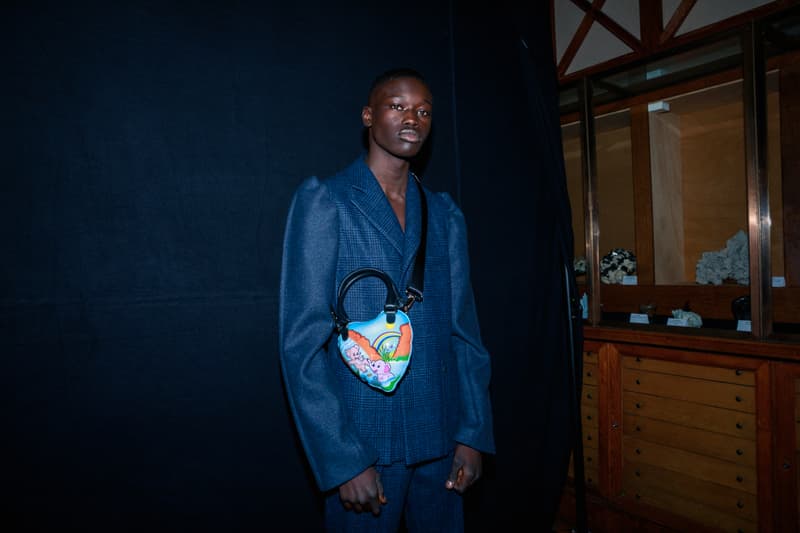 8 of 26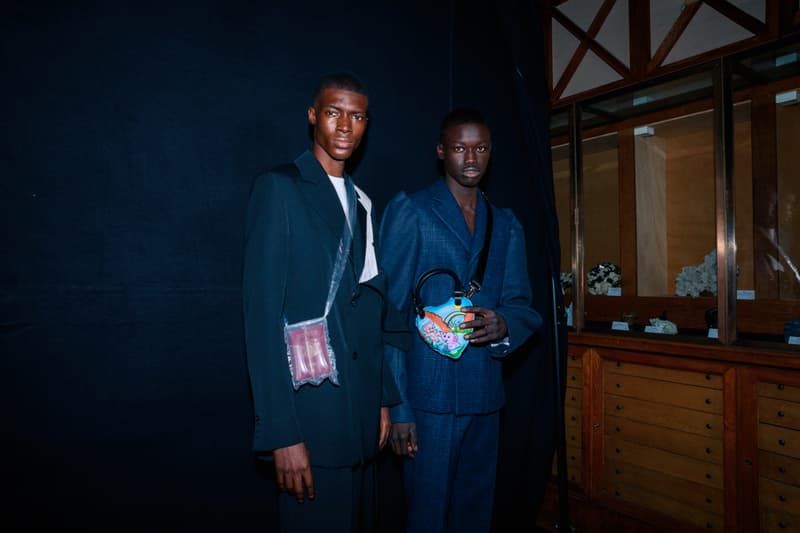 9 of 26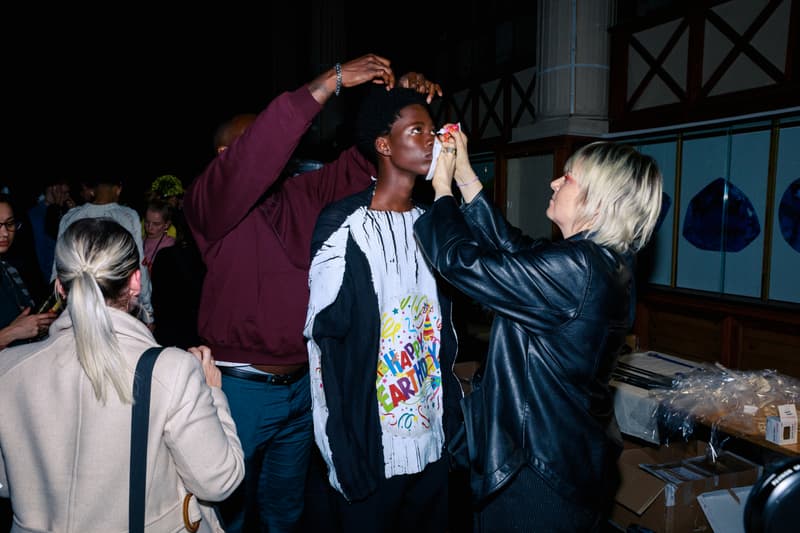 10 of 26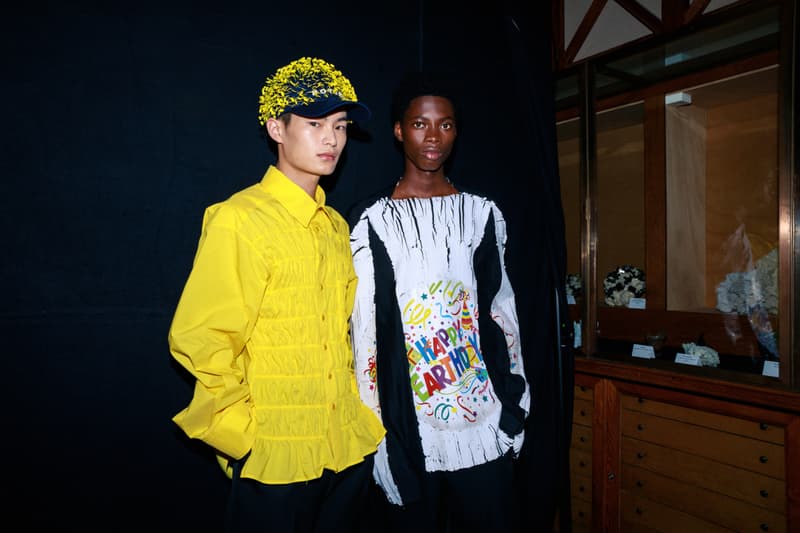 11 of 26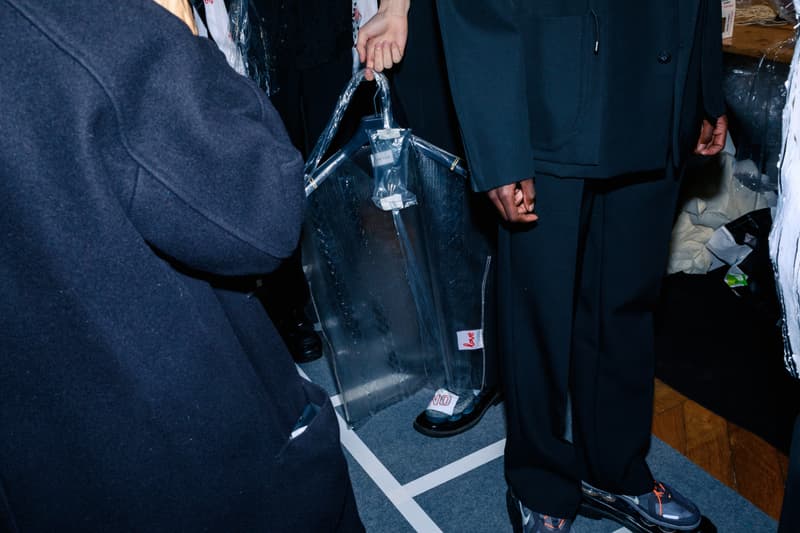 12 of 26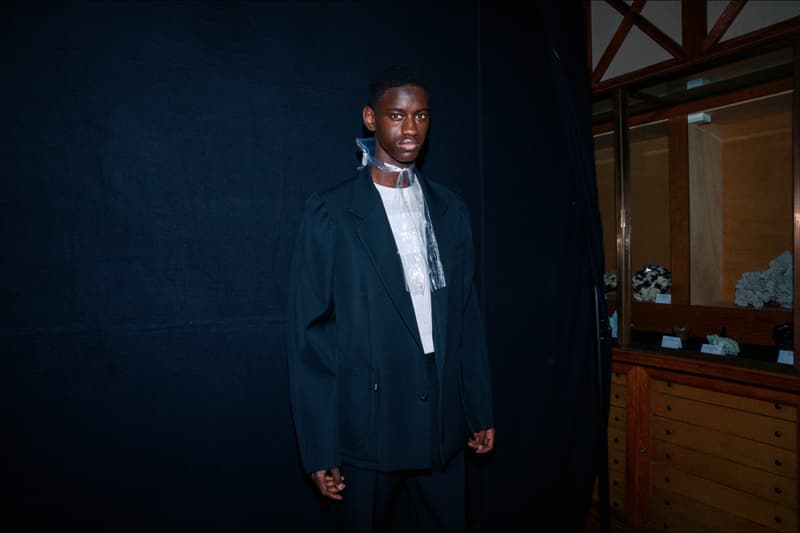 13 of 26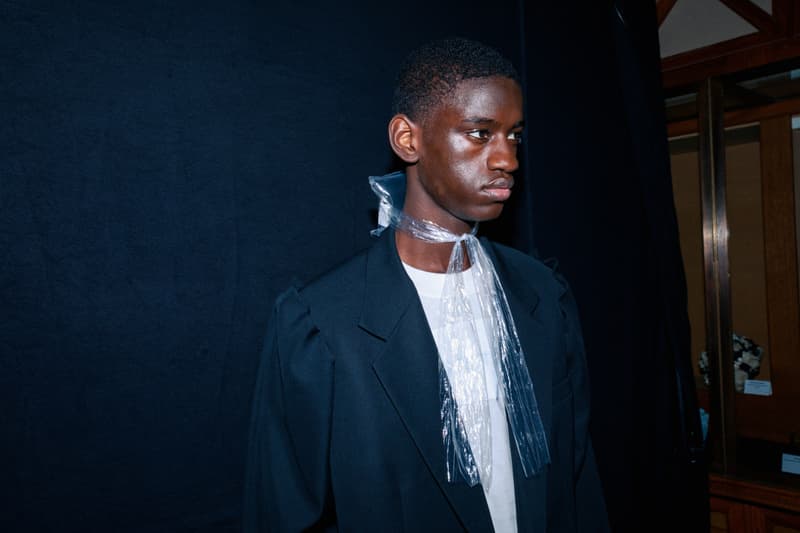 14 of 26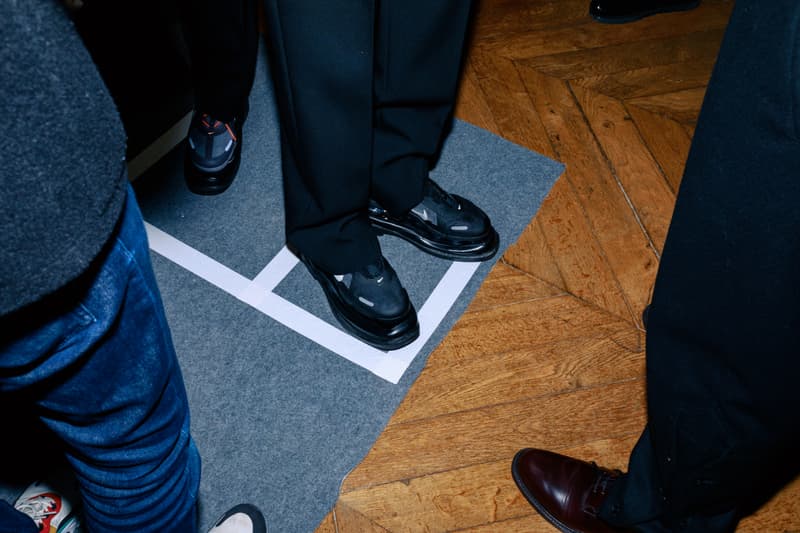 15 of 26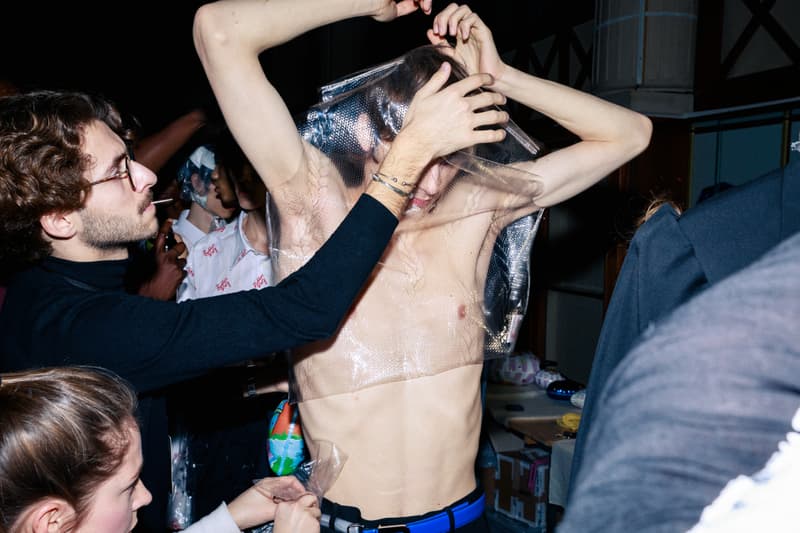 16 of 26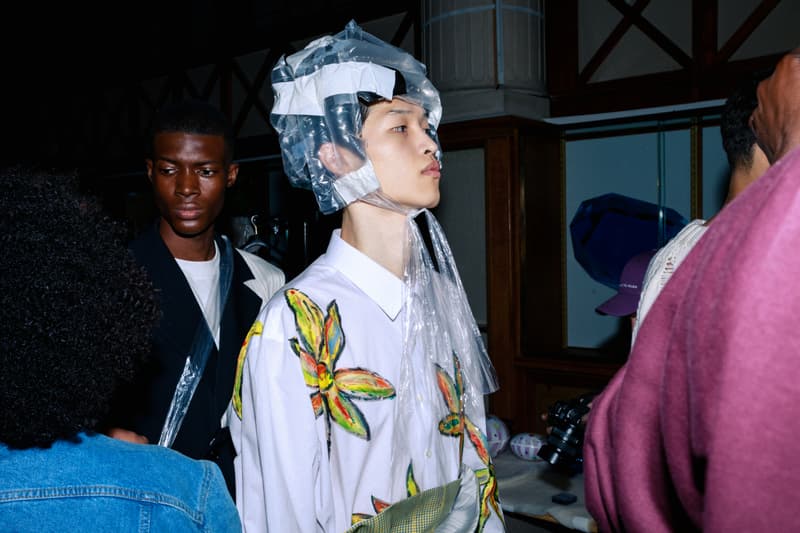 17 of 26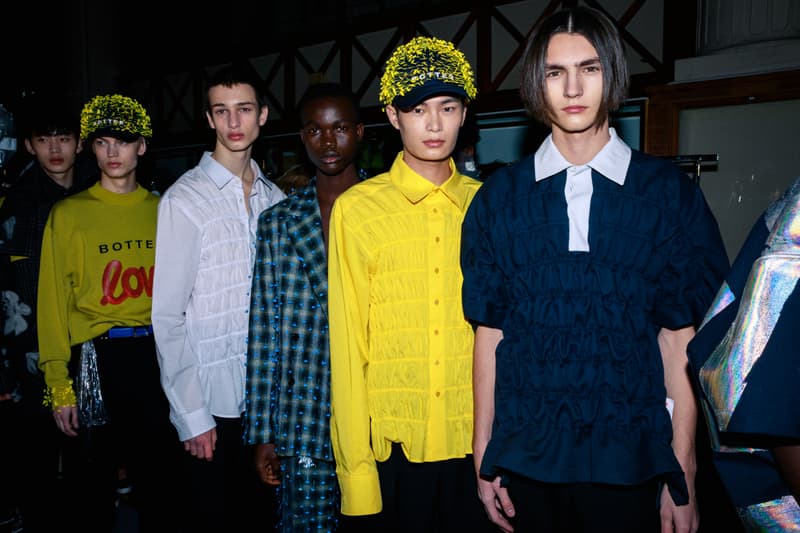 18 of 26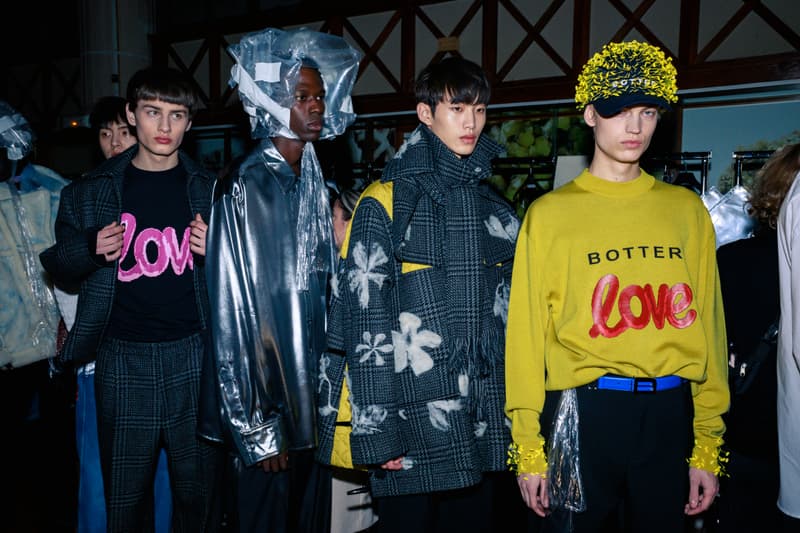 19 of 26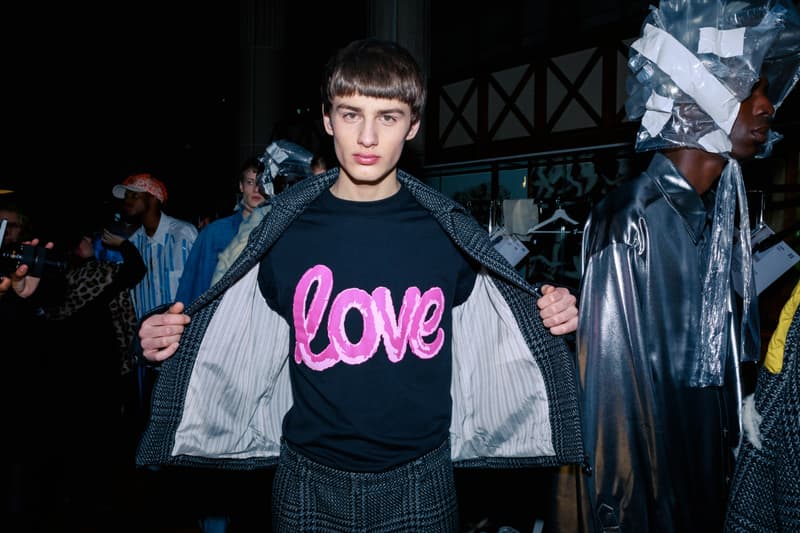 20 of 26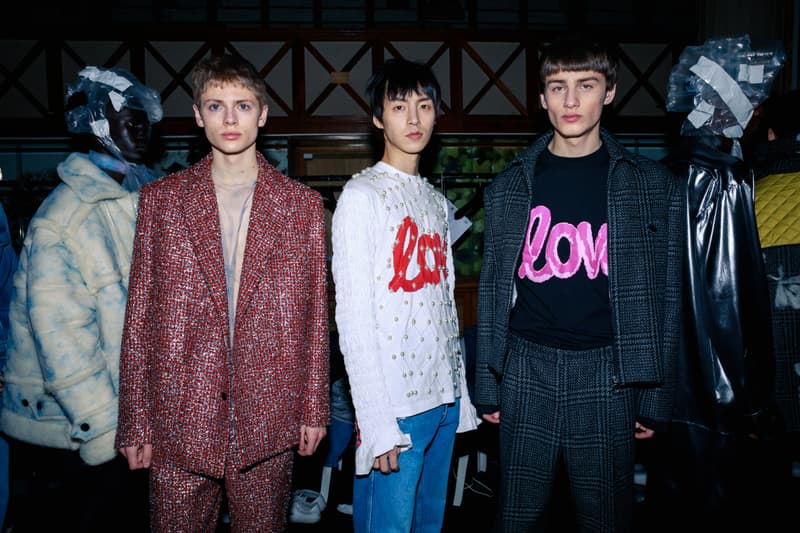 21 of 26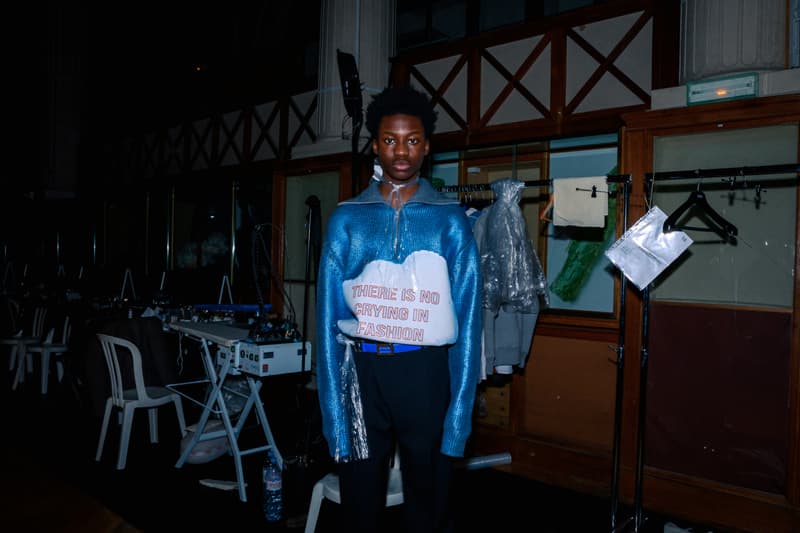 22 of 26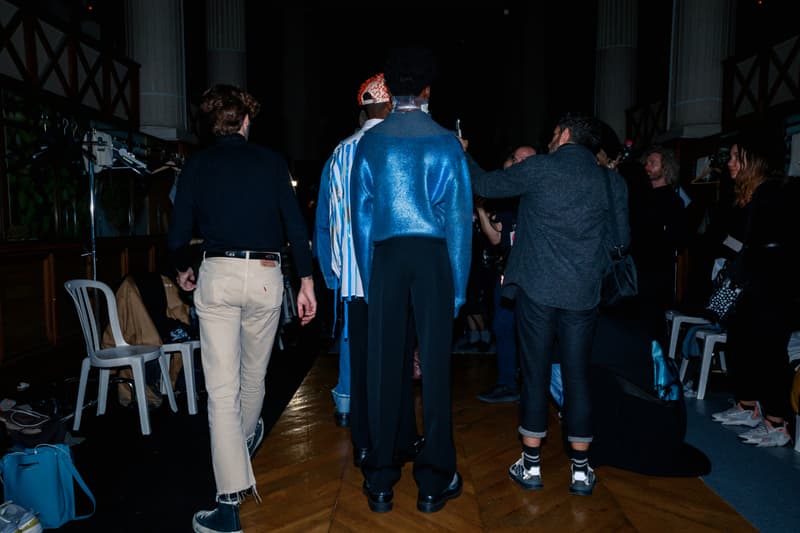 23 of 26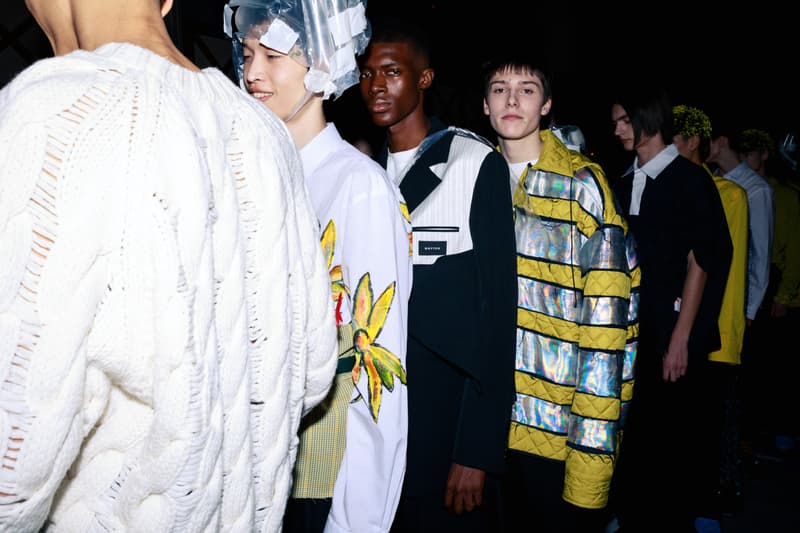 24 of 26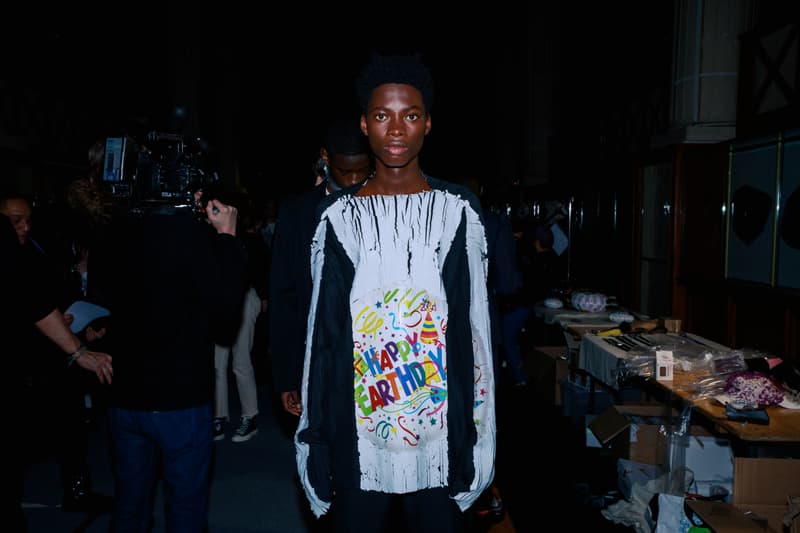 25 of 26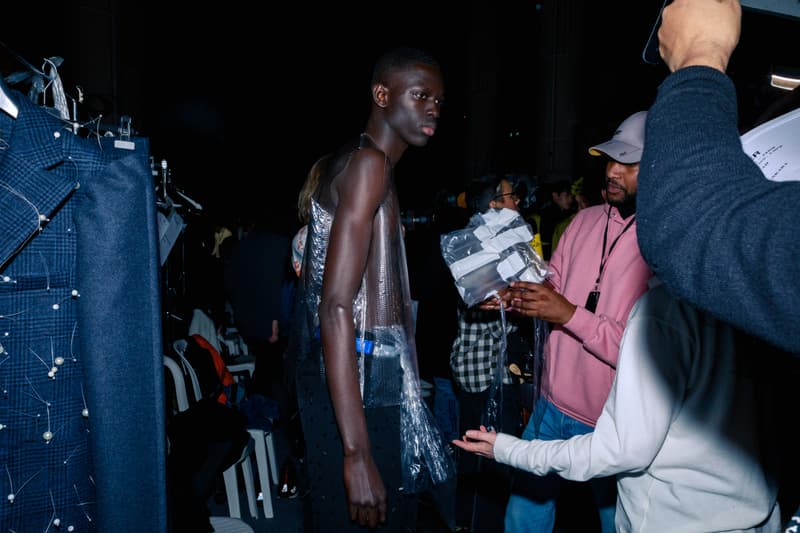 26 of 26
La marque de vêtements masculins BOTTER, fondée par Rushemi Botter et Lisi Herrebrugh et qui leur a valu le prestigieux Grand Prix du Festival de Hyères et une place de finaliste au Prix LVMH des jeunes créateurs de mode en 2018 nous a présenté sa collection Automne/hiver 2020. Nous avons pu nous rendre dans les coulisses du défilé à quelques minutes du show.
La marque qui est inspirée par leur héritage commun des Caraïbes – BOTTER a grandi à Curaçao et Herrebrugh a vécu entre les Pays-Bays et la République dominicaine – nous a surpris par le choix des matières, notamment l'omniprésence du plastique. Que ce soit en top sans manche ou en ceinture, foulard, voire en couvre-chef type casque de boxe, le plastique s'est fait une place dans ce défilé. Alors oui, nous sommes renvoyés à notre condition humaine dans ce magnifique spectacle où les somptueuses tenues défilaient les unes derrières les autres. Le plastique est partout dans ce défilé comme il l'est partout dans le monde, les créateurs ont décidé de recycler cette matière, le statement est clair, comme ce sac bandoulière en plastique transportant un passeport. En parlant de statement, l'inscription LOVE sur les quelques pièces de la collection ne laisse pas de place à l'interprétation.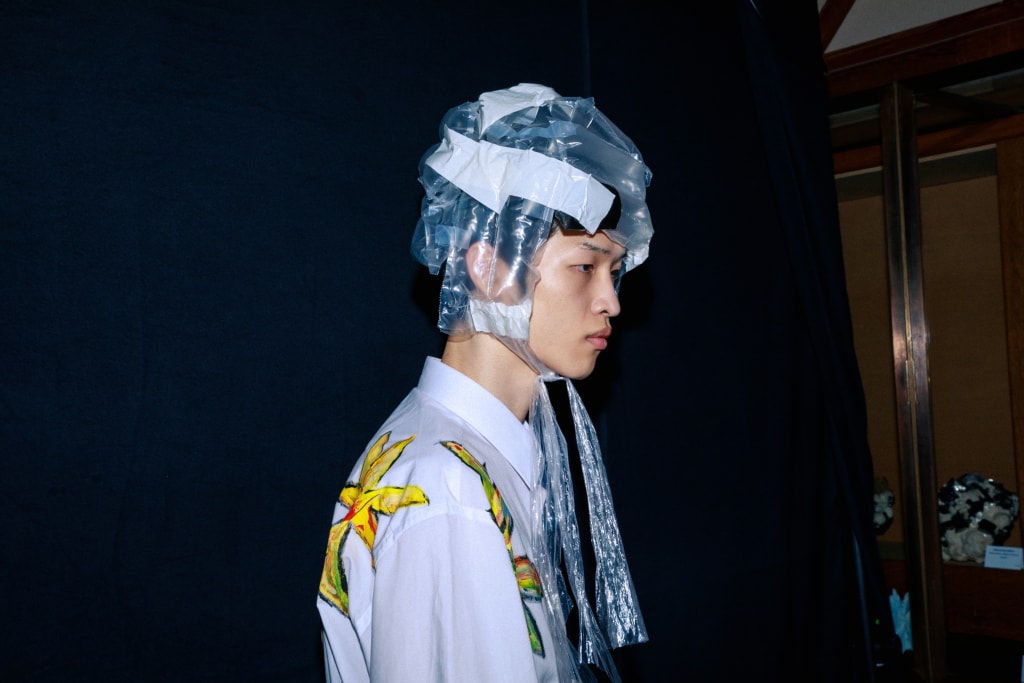 Pour le reste, les corsages détournés placés au niveau de la taille et surmontés d'une ceinture rendront définitivement n'importe quelle silhouette élégante, et la veste bi-matière striée à bandes réfléchissantes permettra de vous faire remarquer en toute circonstances.
Les looks de la collection sont à retrouver dans notre shooting backstage du défilé dans la galerie en haut de l'article. Et pour ne rien manquer de la Fashion Week de Paris, suivez ce lien.