Sneakers Summit, l'événement parisien dédié à la basket qui veut être différent des autres
Rendez-vous en novembre.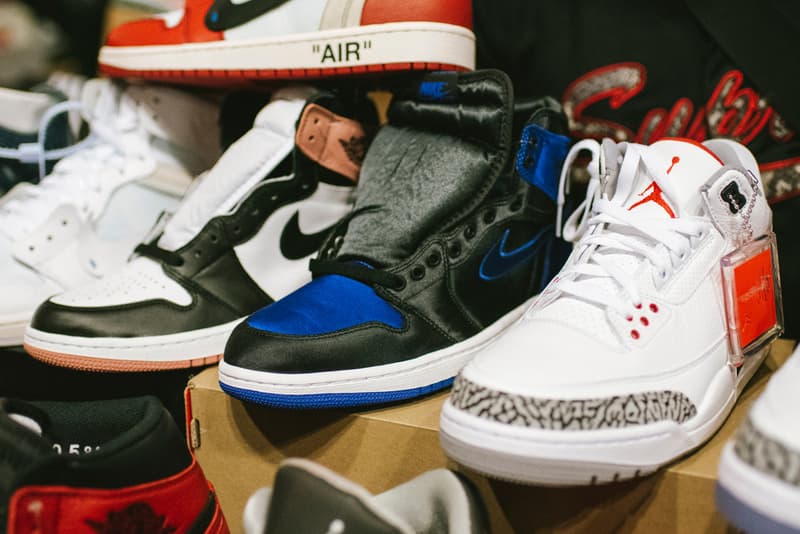 Le Sneakers Summit vous donne rendez-vous à Paris les 16 et 17 novembre prochains pour célébrer la culture de la sneakers autour de la thématique "Les baskets, de la rue au grand écran." 
L'association Sons of Sneakers, qui aide les jeunes structures spécialisées dans le monde de la basket au développement de leur visibilité, s'est associé avec l'enseigne Courir pour organiser cet événement qui réunira les passionnés de sneakers autour de différentes activités. Outre un concours de design, le Sneakers Summit sera l'occasion de découvrir le "District Sneakers", un espace dédié aux jeunes artistes et marques francophones. Un musée consacré aux films et séries autour de l'univers de la basket sera également accessible aux visiteurs.
L'événement se veut différent des autres rencontres sneakers comme le confie la présidente de l'association Sons of Sneakers à Fashion Network : "Un positionnement à l'inverse des autres événements, qui ne se veut pas élitiste mais concerné par des valeurs sociales, et qui mettra en avant les jeunes créateurs français comme les petites structures qui gravitent autour du monde de la sneakers."
Rendez-vous les 16 et 17 novembre prochains au Paris Event Center dans le XIXème arrondissement pour découvrir le Sneakers Summit. Si vous ne pouvez vous rendre dans la capitale, Marseille acceuillera également l'un des plus gros events sneakers du Sud.