Porsche présente officiellement son premier modèle 100% électrique
La Taycan Turbo.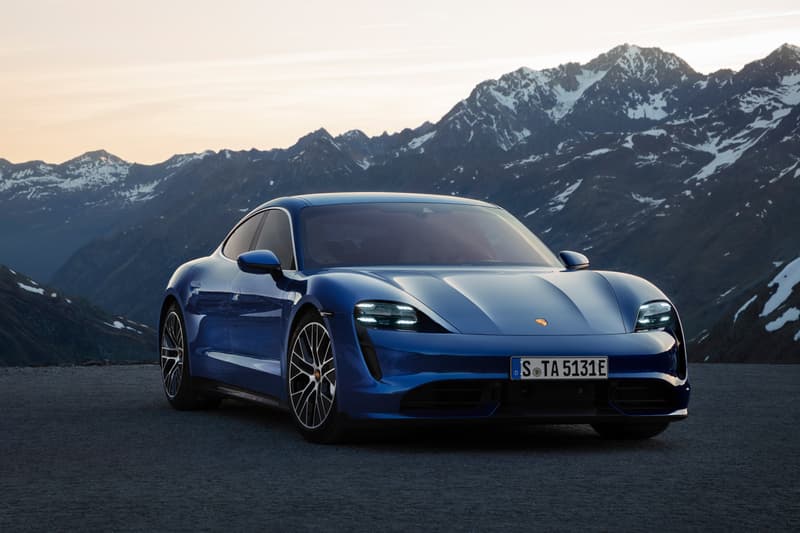 1 of 12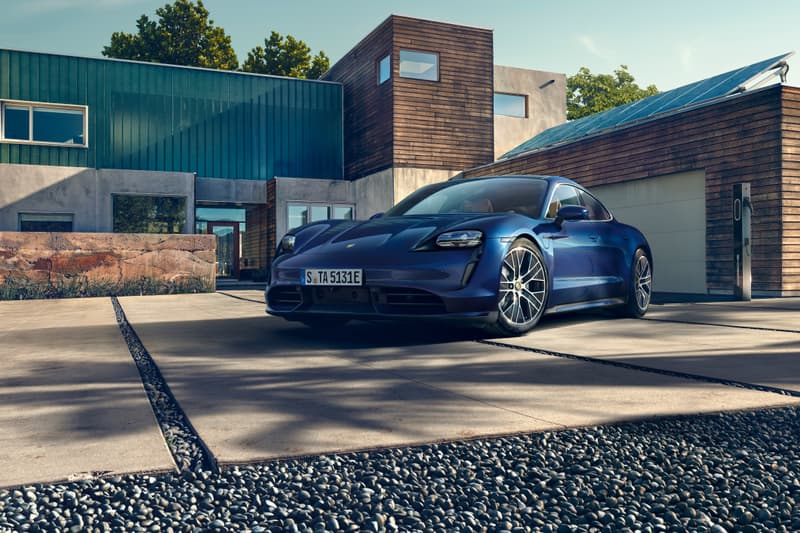 2 of 12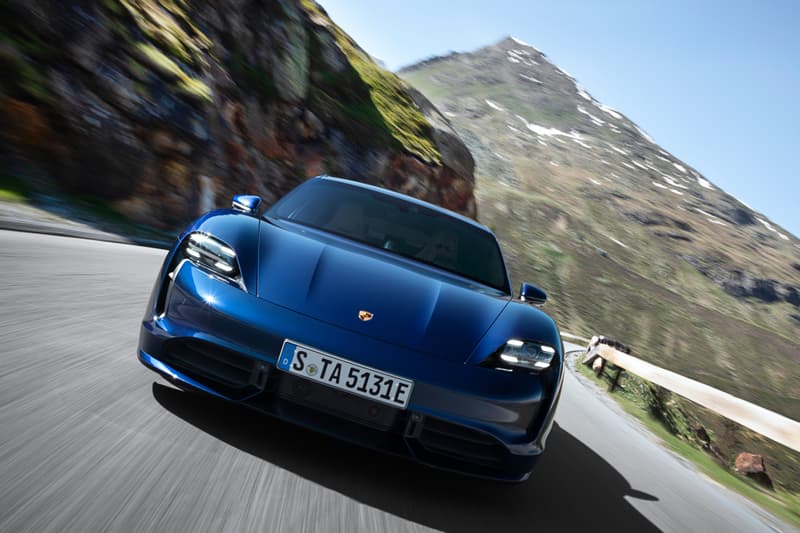 3 of 12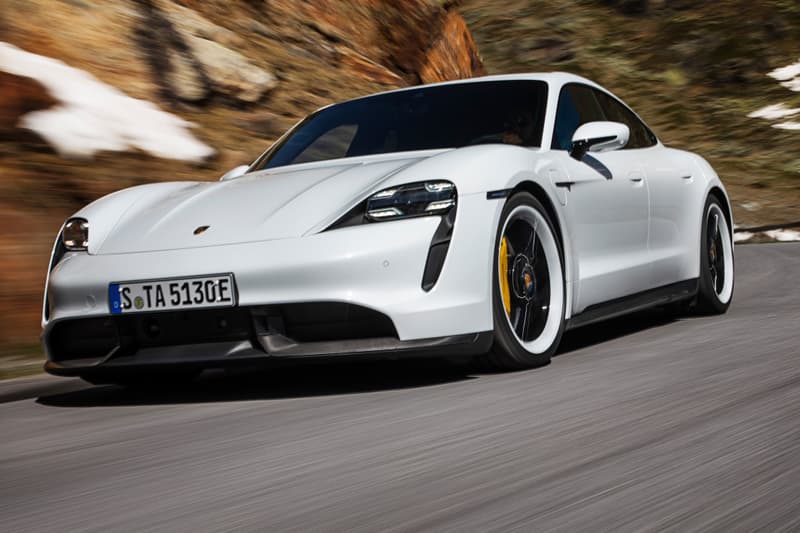 4 of 12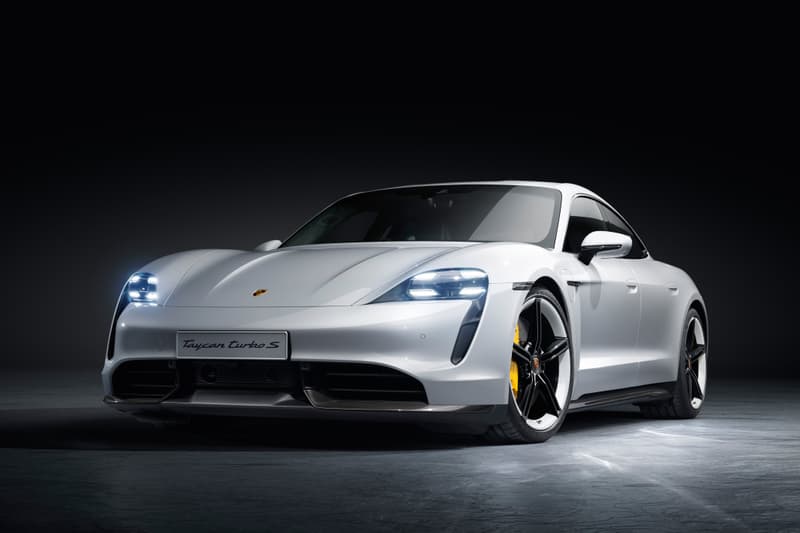 5 of 12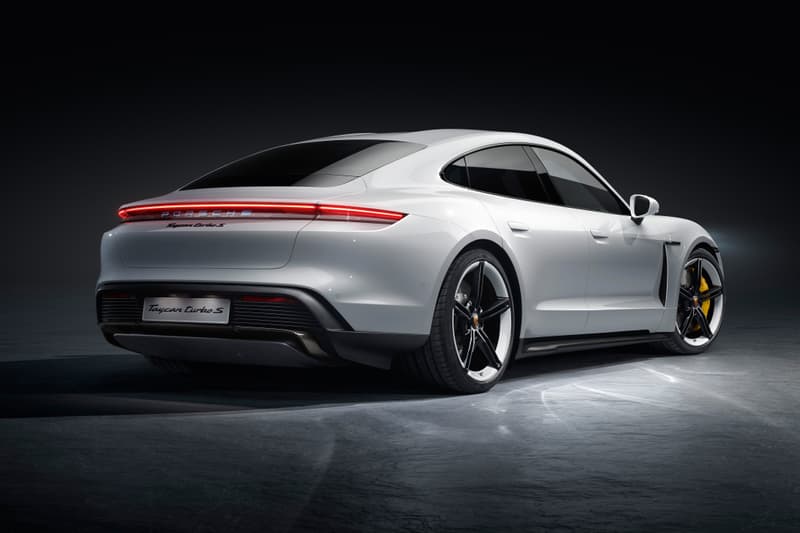 6 of 12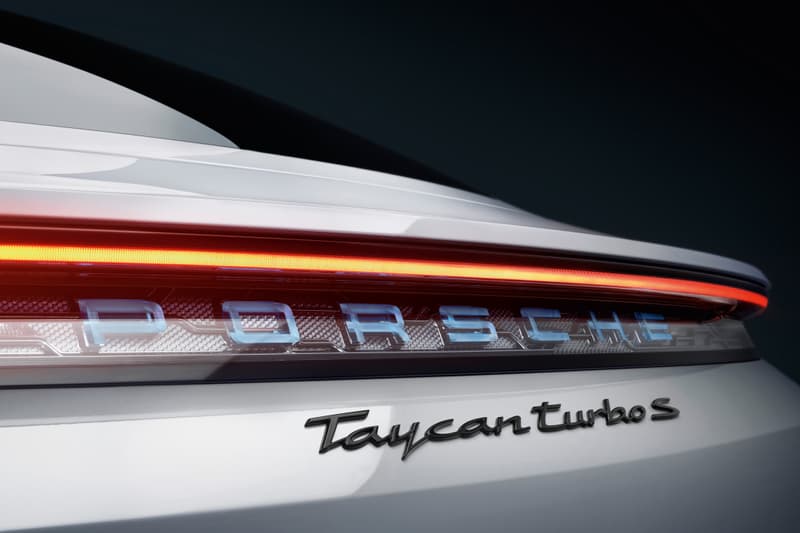 7 of 12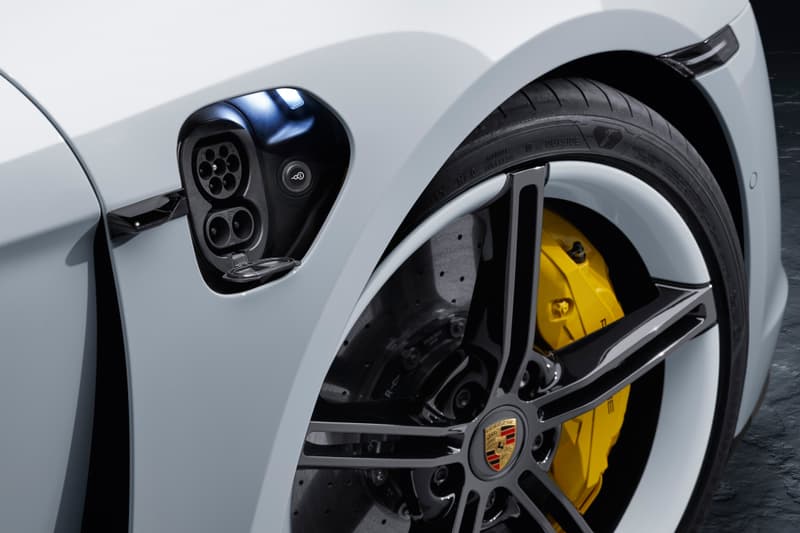 8 of 12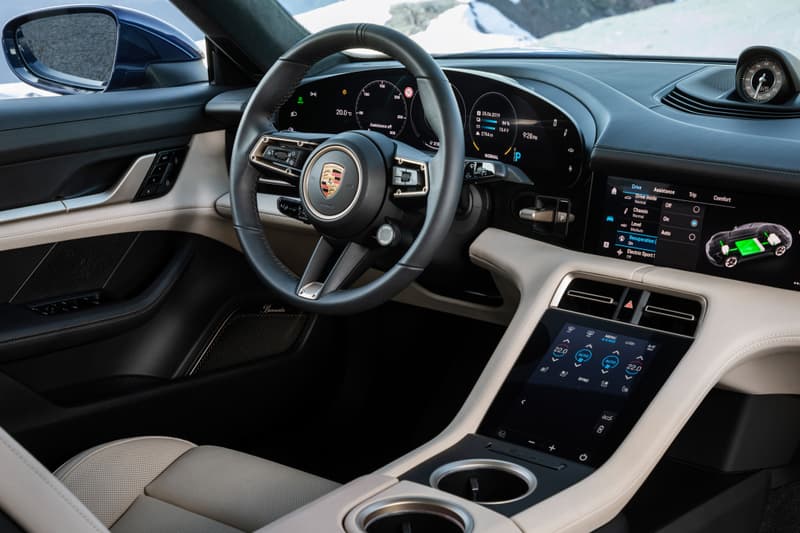 9 of 12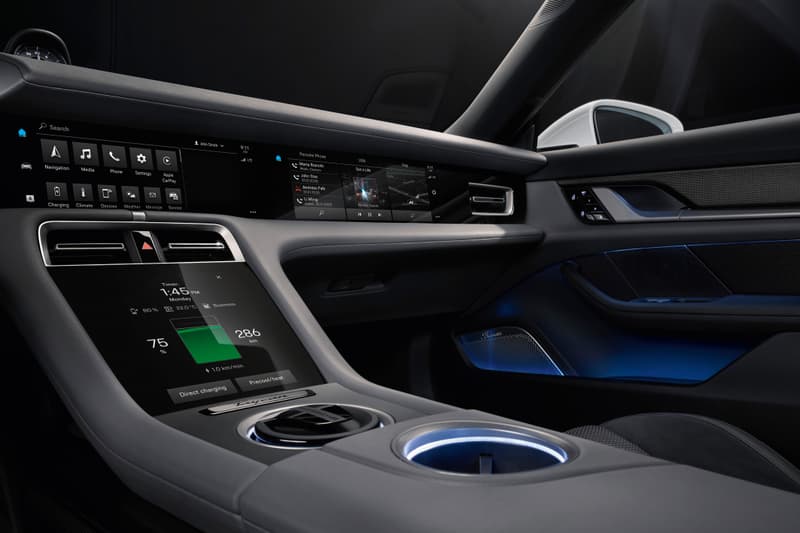 10 of 12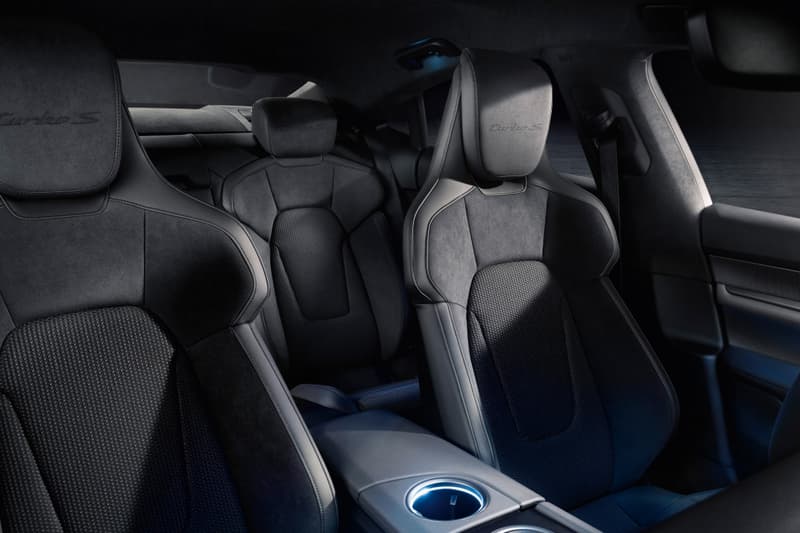 11 of 12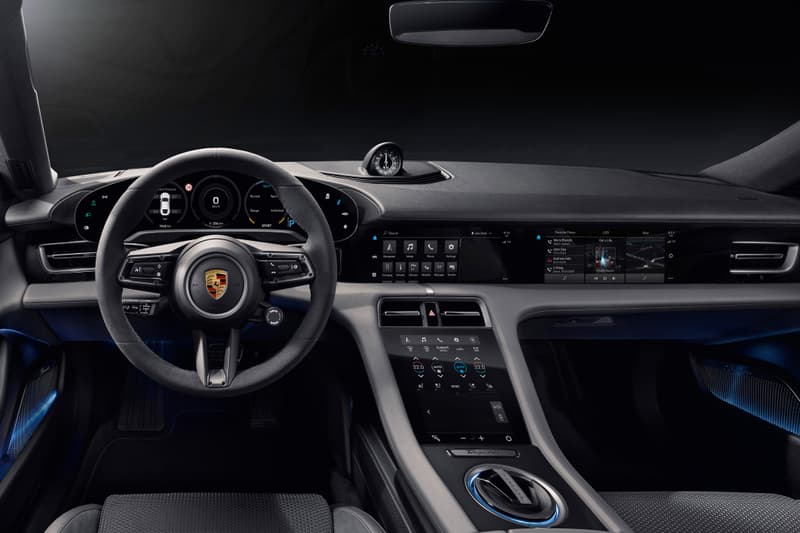 12 of 12
Teasé en mars dernier, le premier modèle 100% électrique du constructeur allemand a enfin été présenté au public. La Porsche Taycan Turbo ainsi que sa version sportive Taycan Turbo S se dévoilent en images.
Après avoir présenté en tant que concept en 2015 sous le nom "Mission E", la première Porsche entièrement éléctrique a finalement été dévoilée par le constructeur lors d'un événement simultané sur trois continents.
Des caractéristiques impressionnantes
La Taycan Turbo est une sports car quatre roues motrices pouvant franchir la barre des 100 kilomètres/heures en moins de trois secondes et atteindre la vitesse maximum de 260 km/h. Une performance exceptionnelle pour une automobile 100% électrique qui selon les premières estimations pourra parcourir 450 kilomètres en autonomie grâce à une batterie 93kWh rechargée au maximum de ses capacités. Porsche met également l'accent sur la rapidité de rechargement de sa Taycan Turbo qui pourra passer de 5% à 80% de charge en seulement 23 minutes.
Porsche prévoit une version plus abordable
De plus, si les premières Porsche Taycan Turbo et Turbo S seront vendues respectivement à 150,900$ et 185,000$, le constructeur promet que de nouvelles versions du modèle seront présentées dans les années à venir et notamment un véhicule qui devrait coûter moins de 100,000$.
Découvrez les premières images de cette Porsche Taycan Turbo 100% électrique dans cet article, et si vous l'aviez raté Renault dévoilait il y a quelques semaines une première version électrique de son emblématique 4L.