Quand Rudy Gobert tacle Donald Trump sur Twitter
Un gros contre.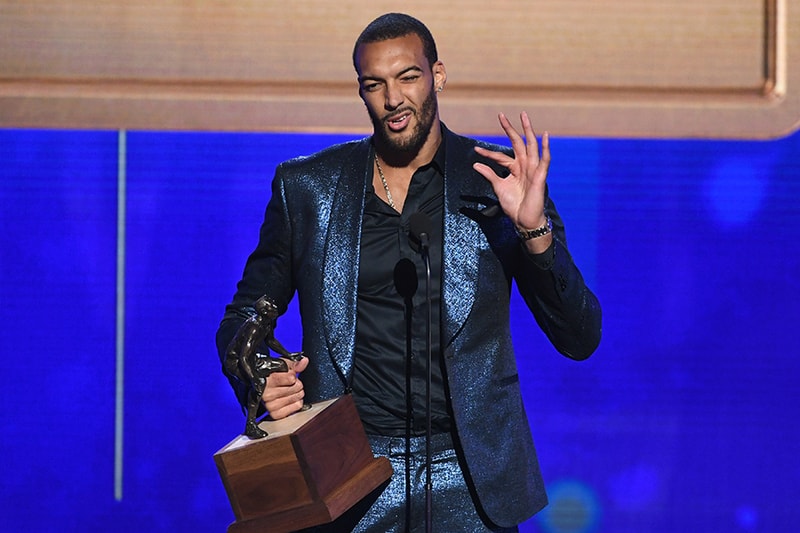 Meilleur défenseur de NBA depuis deux ans, le pivot français des Utah Jazz Rudy Gobert est aussi adepte du contre en dehors des parquets. Il l'a prouvé ces dernières heures en répondant sèchement aux propos récents… du président Donald Trump.
Plus exactement, Gobert vise les déclarations de Trump au sujet des deux tueries de masse récemment survenues aux États-Unis à El Paso (Texas) et Dayton (Ohio), ayant causé la mort de 31 personnes et fait une soixantaine de blessés. Après avoir dénoncé le "racisme et le suprémacisme blanc", le président américain a en effet proposé de lutter contre les fusillades de masse en… luttant contre les jeux vidéo. Trump entend ainsi réduire "significativement" les jeux vidéos, "atroces et sinistres" et qui "célèbrent la violence". Rien, en revanche, sur une nouvelle législation concernant le port d'armes alors que chez l'opinion publique, de plus en plus de voix s'élèvent en défaveur du second amendement de la Constitution américaine en demandant un encadrement plus strict du droit au port d'armes.
People play the same video games all over the world…but 99% of mass shootings happen in the same country. https://t.co/NcFBmQRvwi

— Rudy Gobert (@rudygobert27) August 5, 2019
Ainsi, les justifications de Trump après ces deux nouvelles tueries, les 250 et 251e depuis le début de l'année 2019, ont-elles été accueillies froidement par les politiques de son pays, mais aussi par les observateurs d'ici et là et notamment Rudy Gobert, résident des États-Unis depuis 2013. "Les gens jouent aux mêmes jeux vidéos partout dans le monde… mais 99% des fusillades de masse ont lieu dans le même pays", a remarqué ironiquement le joueur des Jazz, jamais le dernier pour donner son avis sur des sujets importants. Un message largement partagé et qui a beaucoup fait réagir chez les abonnés du Français sur Twitter. En majorité, la communauté de Rudy Gobert le remercie même de se "mouiller" sur ce sujet, très pointu aux États-Unis. Pas sûr cependant que cela plaise à Donald Trump.
Dernièrement, le président était aussi critiqué pour son implication dans le dossier A$AP Rocky.