La collection "Maison" d'Off-White™ est de nouveau disponible
Linge de lit et céramiques ont fait l'objet d'un restock.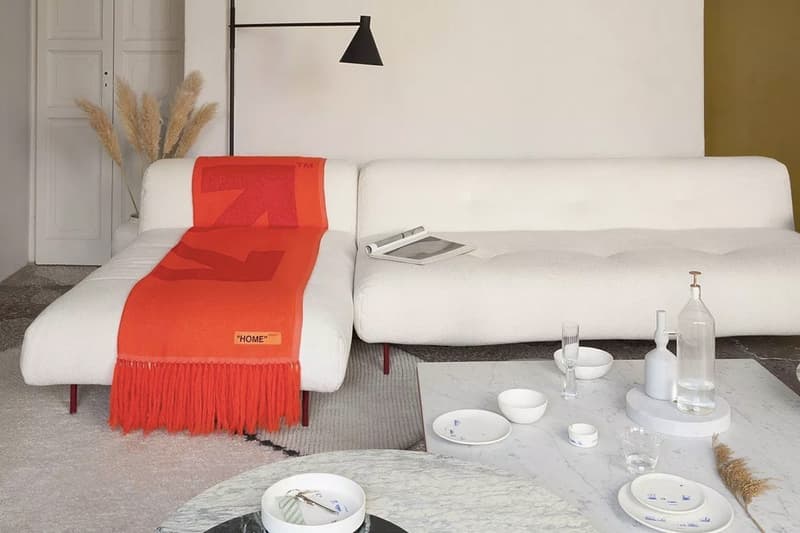 1 of 7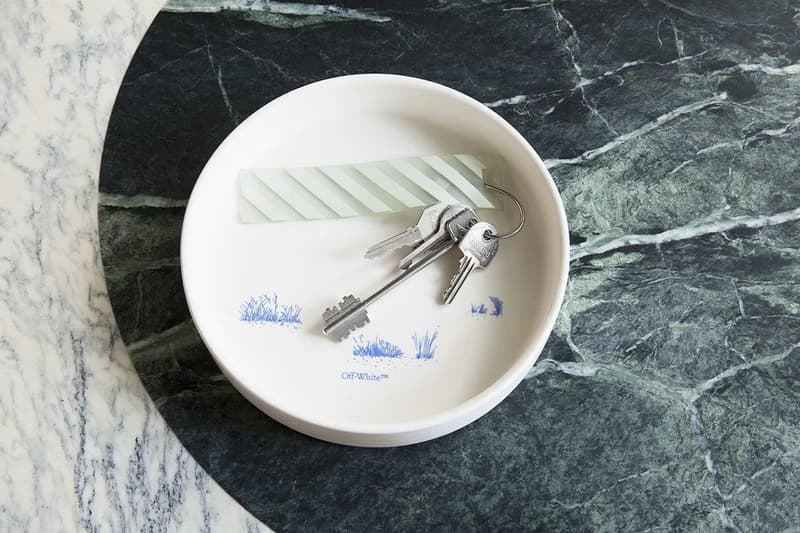 2 of 7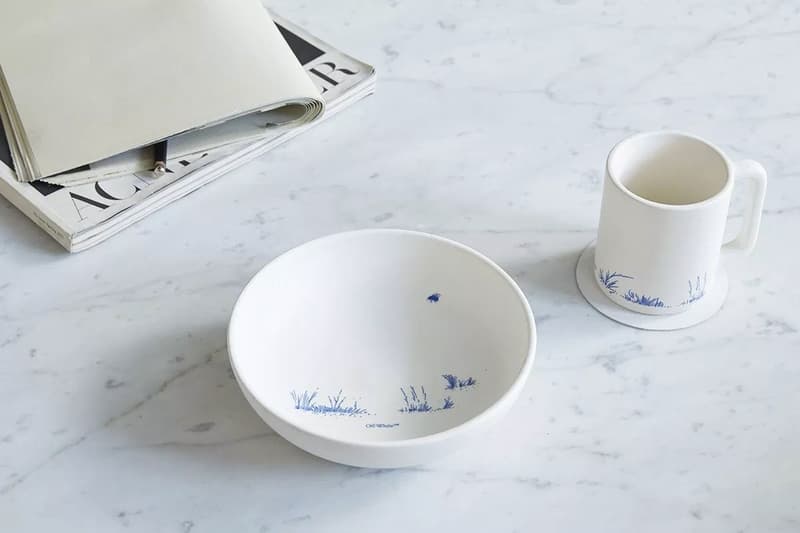 3 of 7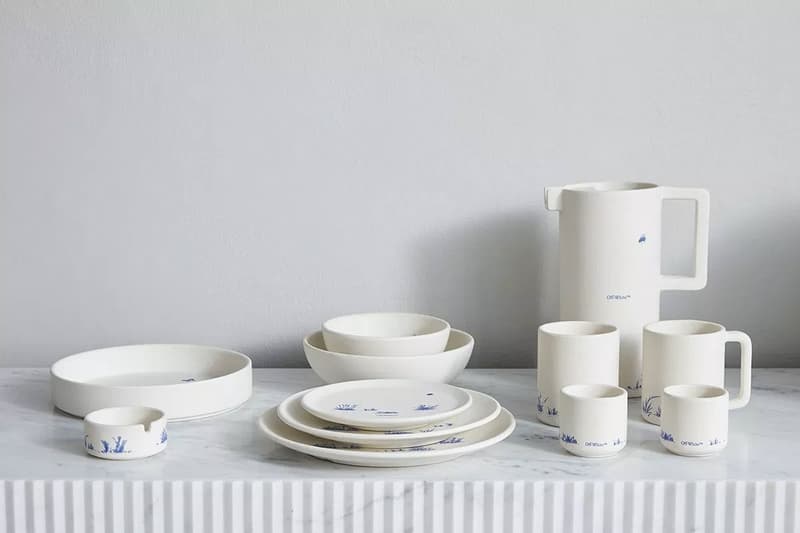 4 of 7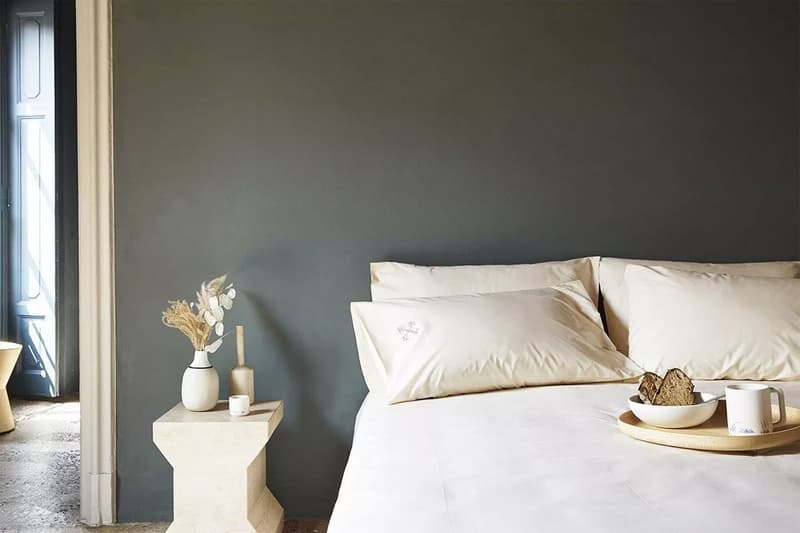 5 of 7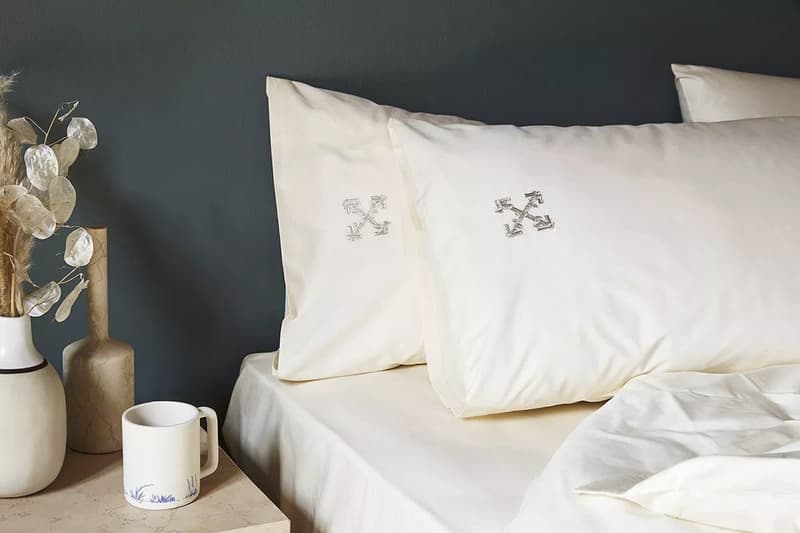 6 of 7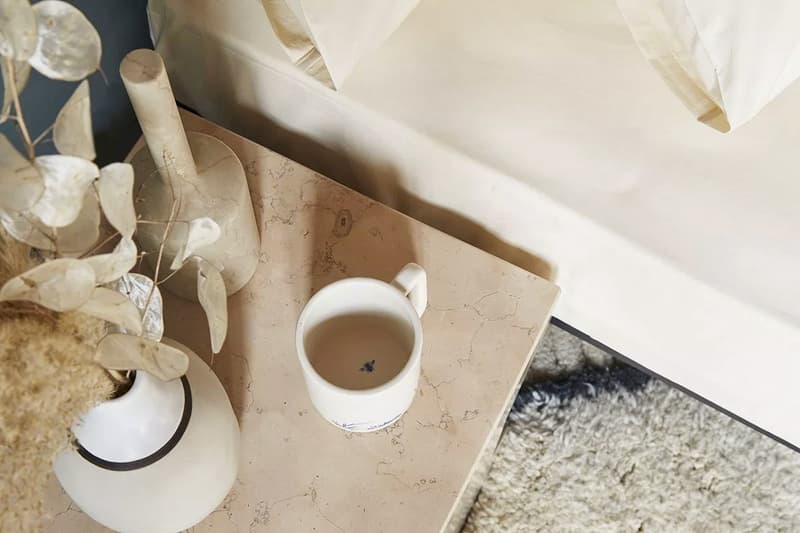 7 of 7
UPDATE : Lancée l'été dernier et rapidement sold out, la collection "Maison" d'Off-White™ a fait l'objet d'un restock. Tous les produits, divisés en trois gammes "CERAMICS", "BED" et "BATH" et comprenant de la vaisselle en porcelaine, du linge de lit ou de bain, sont ainsi disponibles à l'achat sur le site de la marque de Virgil Abloh. Soyez vifs, ils ne devraient pas y rester très longtemps.
---
13/08 : Fort de ses récentes explorations en design d'intérieur, notamment via son équipée avec IKEA, Virgil Abloh lance avec son label Off-White™ une collection "Maison".
Cette collection se divisera en trois catégories, intitulées "CERAMICS", "BED" et "BATH". La première propose de la vaisselle, avec tasses, bols ou assiettes, tous faits en porcelaine de couleur ivoire et présentant de sobres graphismes bleus. La gamme "BED" comprend du linge de lit, là encore dans un blanc cassé, orné de broderies représentant le logo emblématique de la marque ARROWS en noir contrastant, ainsi qu'un plaid orange. Enfin, un ensemble d'essuie-mains et un peignoir composent la ligne "BATH".
La collection "Maison" d'Off-White™, dont les prix oscilleront entre 95 et 635 dollars, sera disponible chez certains détaillants en ligne à compter du 1er septembre. Restez connectés pour savoir comment vous en procurer les pièces, et d'ici là, sachez que les Off-White™ x Nike Vapor Street tiennent une date de sortie.