KOCHÉ imagine des peignoirs de boxeurs pour le PSG
Des pièces présentées par les joueurs du club.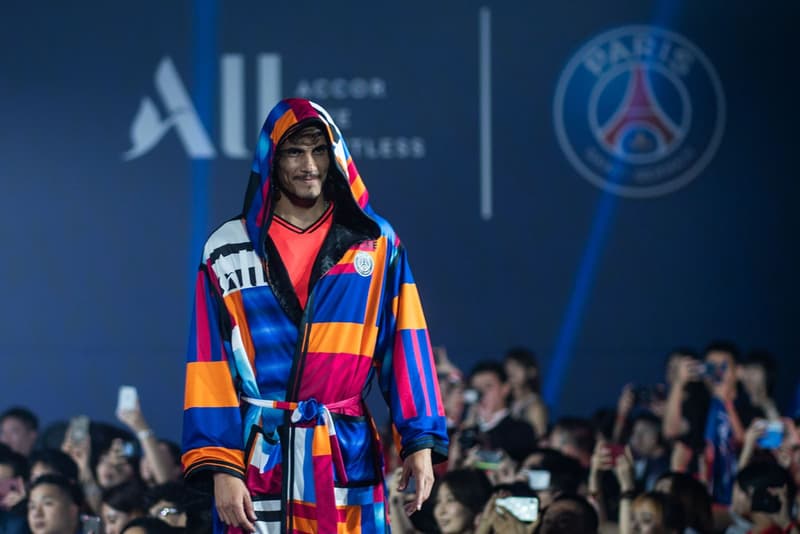 1 of 10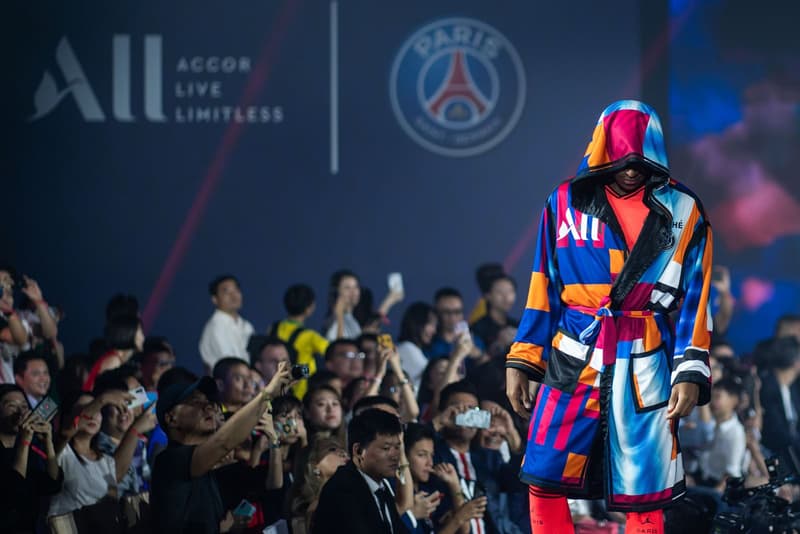 2 of 10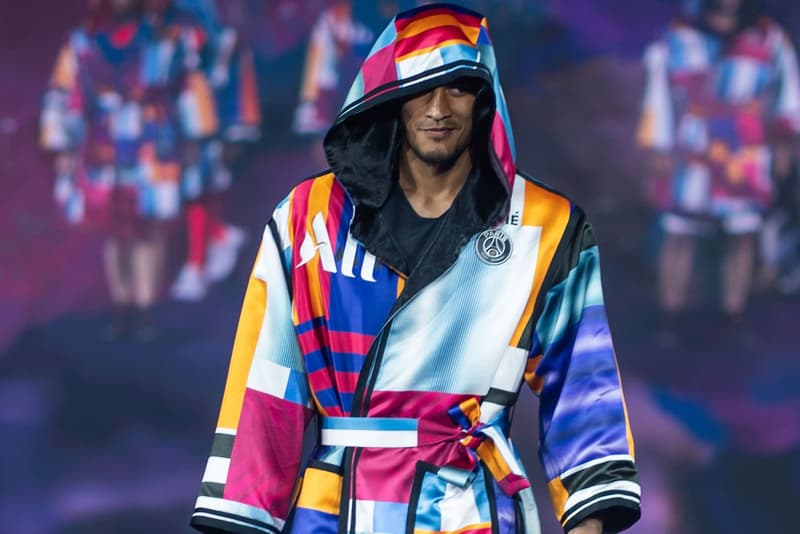 3 of 10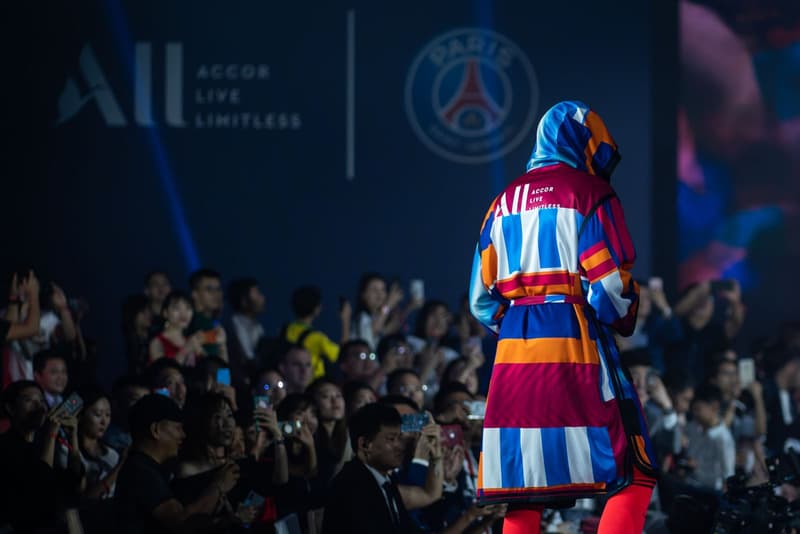 4 of 10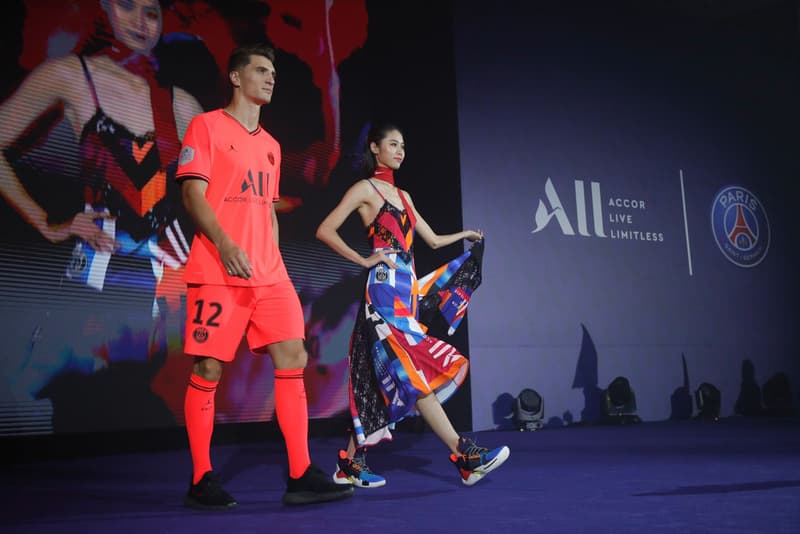 5 of 10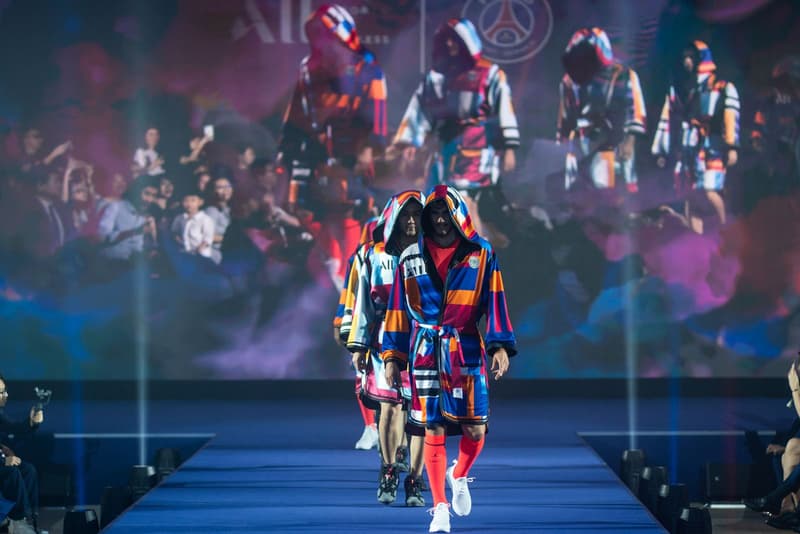 6 of 10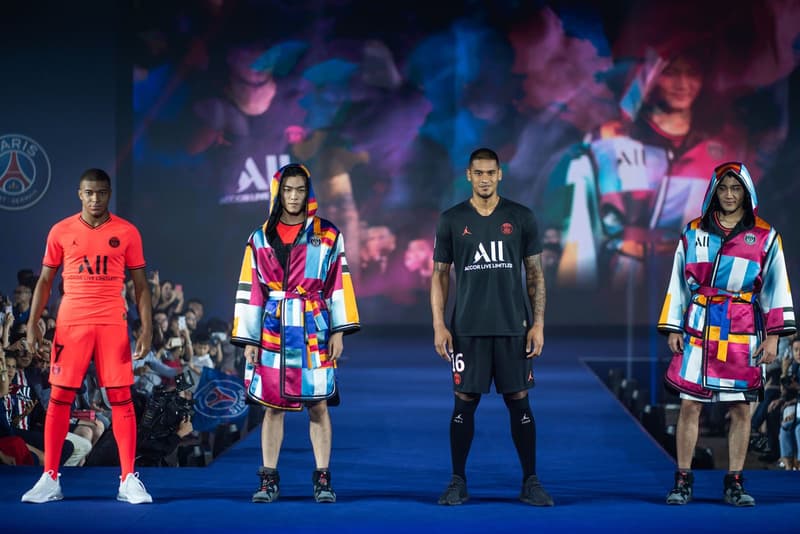 7 of 10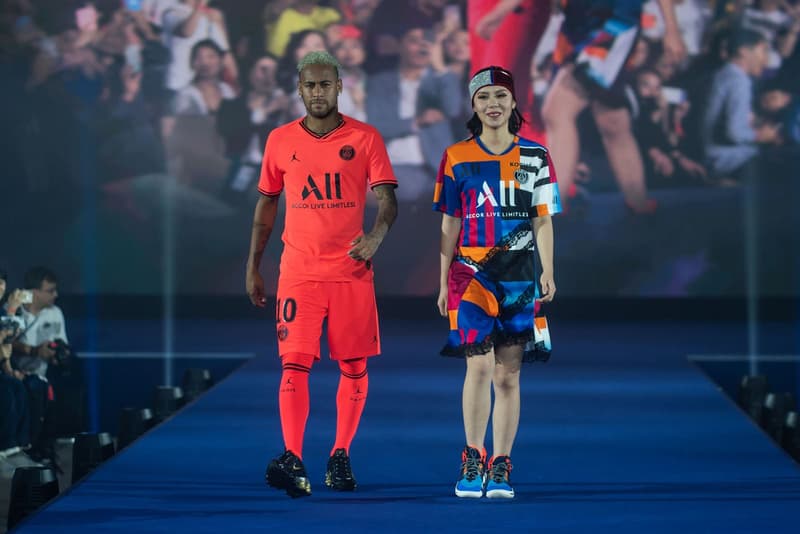 8 of 10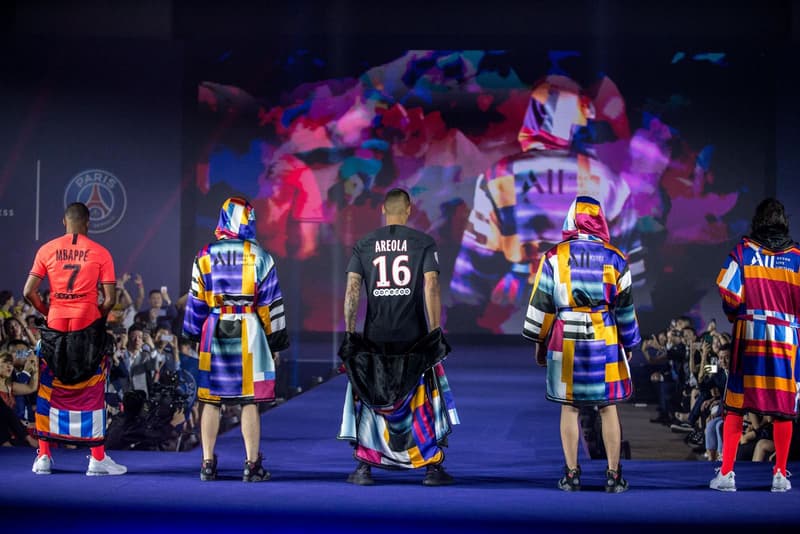 9 of 10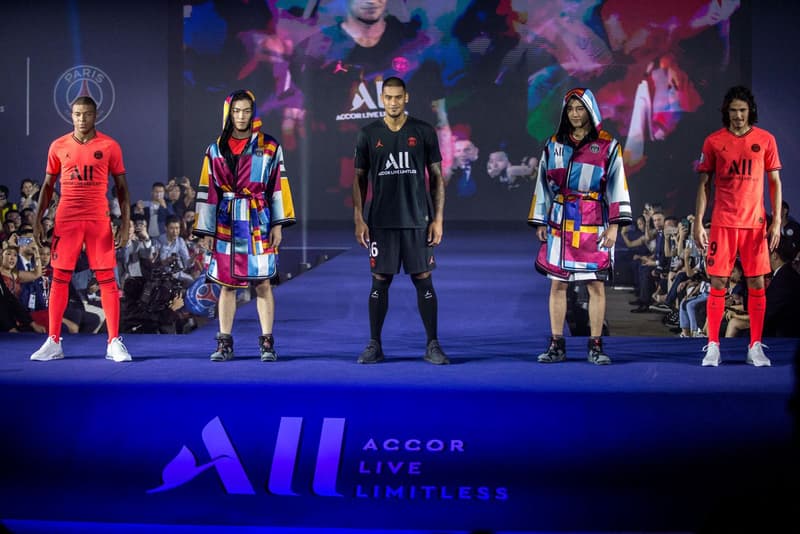 10 of 10
Il y a quelques jours, le PSG présentait ses nouvelles tenues pour la saison 2019/2020, et notamment son maillot extérieur signé Jordan, à l'occasion d'un défilé lifestyle à Shenzen. L'occasion pour le club parisien de présenter des peignoirs de boxeurs imaginés par KOCHÉ, la maison française habituée à réinterpréter les tuniques du Paris Saint-Germain.
Aux côtés de son nouveau sponsor ALL (Accor Live Limitless), le PSG proposait en effet un défilé unique à l'hôtel Raffles de Shenzen. Neuf joueurs du club, dont Kylian Mbappé, Neymar, Presnel Kimpembé ou Marco Verratti ont défilé en arborant les nouveaux maillots parisiens pour la saison 2019/2020 aux côtés de pièces imaginées par KOCHÉ ou Afterhomework. La maison française créée par Christelle Kocher, qui remportait récemment le Grand Prix ANDAM, a notamment dévoilé des robes et des peignoirs de boxeurs aux motifs patchworks colorés arborant le logo ALL et l'emblème du club parisien.
Découvrez ci-dessous les images des pièces imaginées par Koché pour le PSG qui pourraient être commercialisées dans les mois à venir. Et si vous l'aviez raté, une nouvelle pièce PSG x Jordan faisait surface il y a quelques jours.