George R. R. Martin annonce que cinq spin-offs de Game of Thrones sont en développement
La saga n'est pas finie.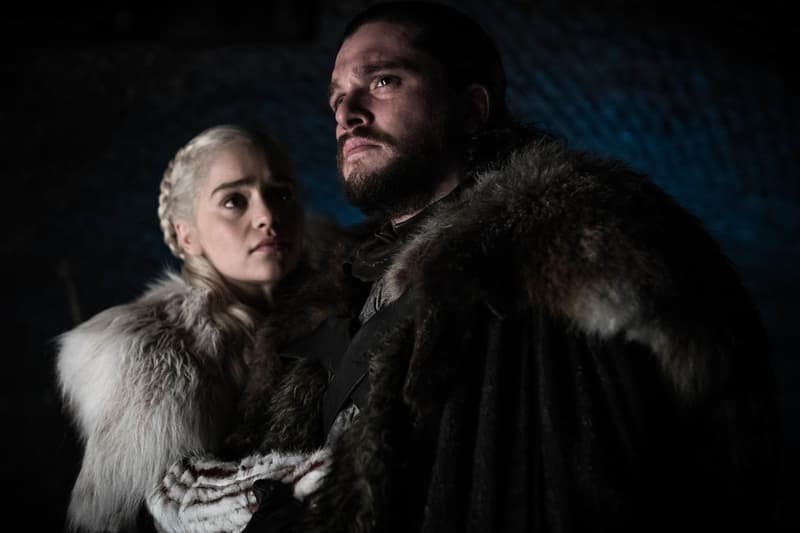 Alors que la saison 8 de Game of Thrones touche à son terme, son créateur George R. R. Martin en a dit un peu plus sur les suites de la saga, lui qui avait déjà évoqué par le passé la création de différents spin-offs.
Sur son blog officiel, l'écrivain a ainsi fait part de "cinq shows en développement" – il dit ne pas aimer le terme spin-off – dont "trois avancent bien". Et sur cet avancement, il s'est fait plus précis. "Celui que je ne suis pas censé appeler THE LONG NIGHT sera tourné plus tard cette année, et deux autres shows restent au stade du scénario mais se rapprochent de plus en plus. De quoi parlent-ils ? Je ne peux pas dire. Mais peut-être que certains d'entre vous devraient prendre un exemplaire de FIRE & BLOOD et proposer leurs propres théories", a-t-il déclaré, invitant néanmoins le public à la prudence quant aux informations distillées sur Internet, "notoirement peu fiables".
Encore un peu de patience pour en savoir plus sur ces différents projets, donc. Mais projets il y aura bien, soyez-en sûrs. En attendant et si vous l'avez manqué, découvrez le trailer de l'épisode 5 de la saison 8 de Game of Thrones.