Game of Thrones : Les Marcheurs Blancs pourraient finalement faire leur retour dans les derniers épisodes
Attention spoilers.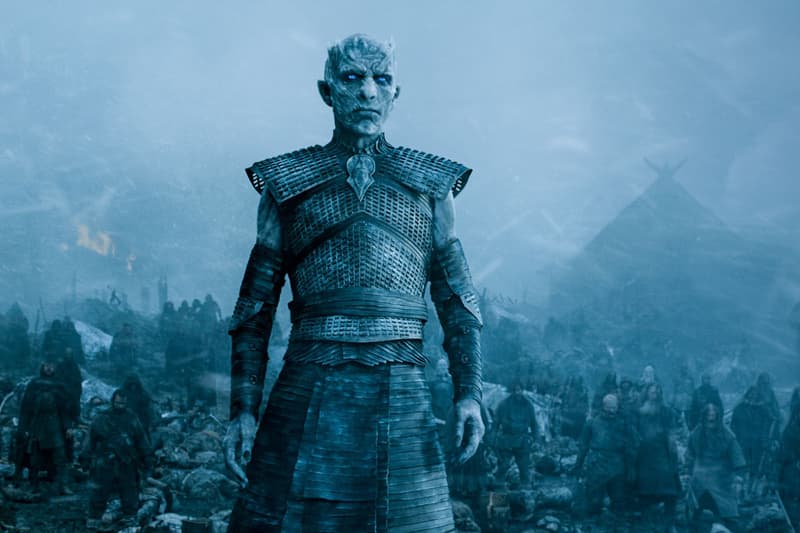 Après l'épisode 3 de la saison 8 de Game of Thrones, les fans pensaient être débarassés des Marcheurs Blancs. Mais les producteurs de la série ne semblent pas tout à fait sûrs.
Dimanche dernier était diffusé le tant attendu épisode 3 de la saison 8 de Game of Thrones mettant en scène la Bataille de Winterfell. La plus longue bataille de l'histoire du cinéma se terminait finalement par la mort du Roi de la Nuit des mains de Arya Stark, mettant ainsi fin à l'existence des Marcheurs Blancs et à la menace qu'ils représentaient. Mais si le dénouement de l'épisode laissait supposer que la fin de la série allait se consacrer à la lutte pour le Trône de Fer, il se pourrait que les Marcheurs Blancs n'aient pas totalement disparus.
En effet, lors d'une interview consacrée à Jimmy Kimmel, deux des producteurs de la série, David Benioff et DB Weiss, se sont vus poser la question : "Est-ce que l'on en a vraiment terminé avec les Marcheurs Blancs?" Après une courte pause et un regard complice, l'un des producteurs répond : "On ne va pas répondre à ça." Si les deux hommes pourraient simplement préférer laisser planer le doute, il se pourrait tout aussi bien que les Marcheurs Blancs soient finalement de retour lors des trois derniers épisodes de la série. Après tout, on ne sait jamais vraiment à quoi s'attendre dans Game of Thrones.
Rendez-vous devant les prochains épisodes de la saison 8 de Game of Thrones pour savoir si les Marcheurs Blancs feront oui ou non leur retour.
Et ne manquez pas les meilleures réactions des internautes au dernier épisode de Game of Thrones.