UPDATE : Le suspect du meurtre de Nipsey Hussle a été arrêté
La police de LA a fait une annonce.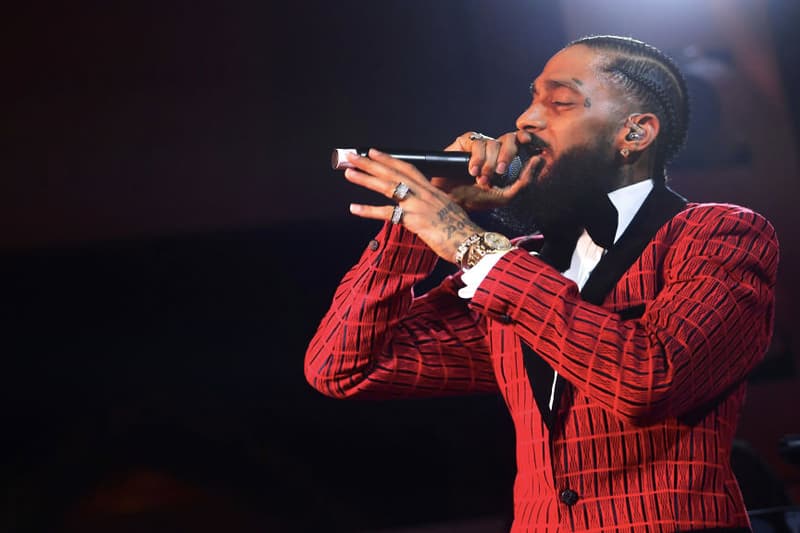 UPDATE : au lendemain de la fusillade ayant coûté la vie au rappeur américain Nipsey Hussle, la police de Los Angeles a déclaré avoir identifié et arrêté le tireur présumé. Eric Holder de son nom, 29 ans, a pris la fuite à bord d'une Chevrolet Cruze qui attendait dans une ruelle adjacente et était conduite par une femme non identifiée, précise le LAPD qui a lancé un appel à témoins avant de retrouver le jeune homme. Jetez un oeil à ce communiqué ci-dessous et restez connectés pour connaître les suites de l'affaire.
UPDATE: Deputies have captured a man they say is 29-year-old Eric Holder, wanted in the murder of Nipsey Hussle. LAPD are responding to confirm his identity. https://t.co/kuxcfehFLY

— CBS Los Angeles (@CBSLA) 2 avril 2019
Eric Holder is wanted for Homicide in the shooting of Nipsey Hussle. He was last seen in a 2016 white 4 door Chevy Cruze CA license plate 7RJD742. Anyone with information related to his whereabouts or this deadly shooting is urged to contact South Bureau Homicide at 323-786-5100 pic.twitter.com/3pX4fbezDs

— LAPD HQ (@LAPDHQ) 2 avril 2019
---
Le rappeur américain Nipsey Hussle, nominé aux derniers Grammy Awards dans la catégorie meilleur album rap, a été tué par balles ce dimanche à Los Angeles.
Selon NBC News, qui cite des sources policières, l'artiste de 33 ans a été victime d'une fusillade devant son magasin de vêtements dans le quartier de Hyde Park. Atteint par de multiples projectiles, Ermias Ashgedom, de son vrai nom, a été déclaré mort à son arrivée à l'hôpital. Deux autres personnes ont été blessées et sont à l'heure actuelle dans un état grave. Le tireur, qui a pris la fuite à bord d'un véhicule, est activement recherché.
Le rap américain vit là un nouveau drame, moins d'un an après le décès tragique, dans les mêmes circonstances, de XXXTentacion.