Gros plan sur la Air VaporMax Plus "Work in Progress"
Le paire française gagnante du contest Nike On Air.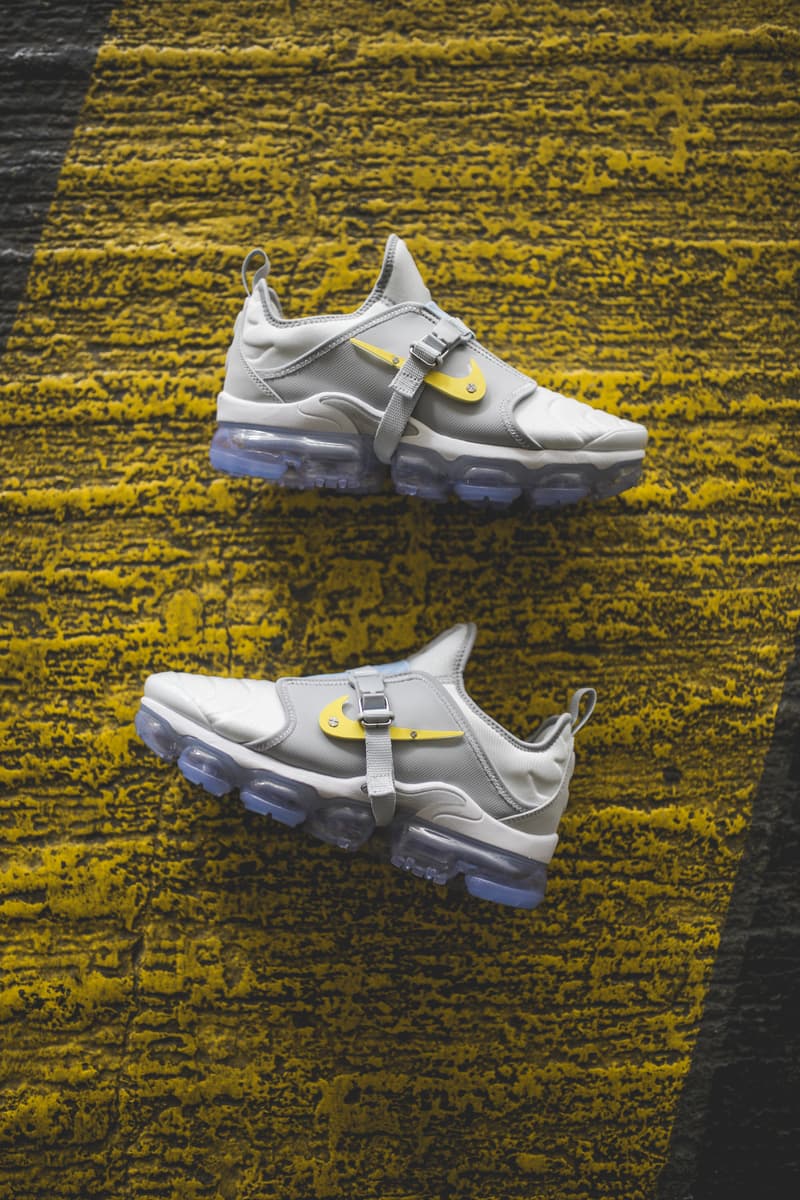 1 of 13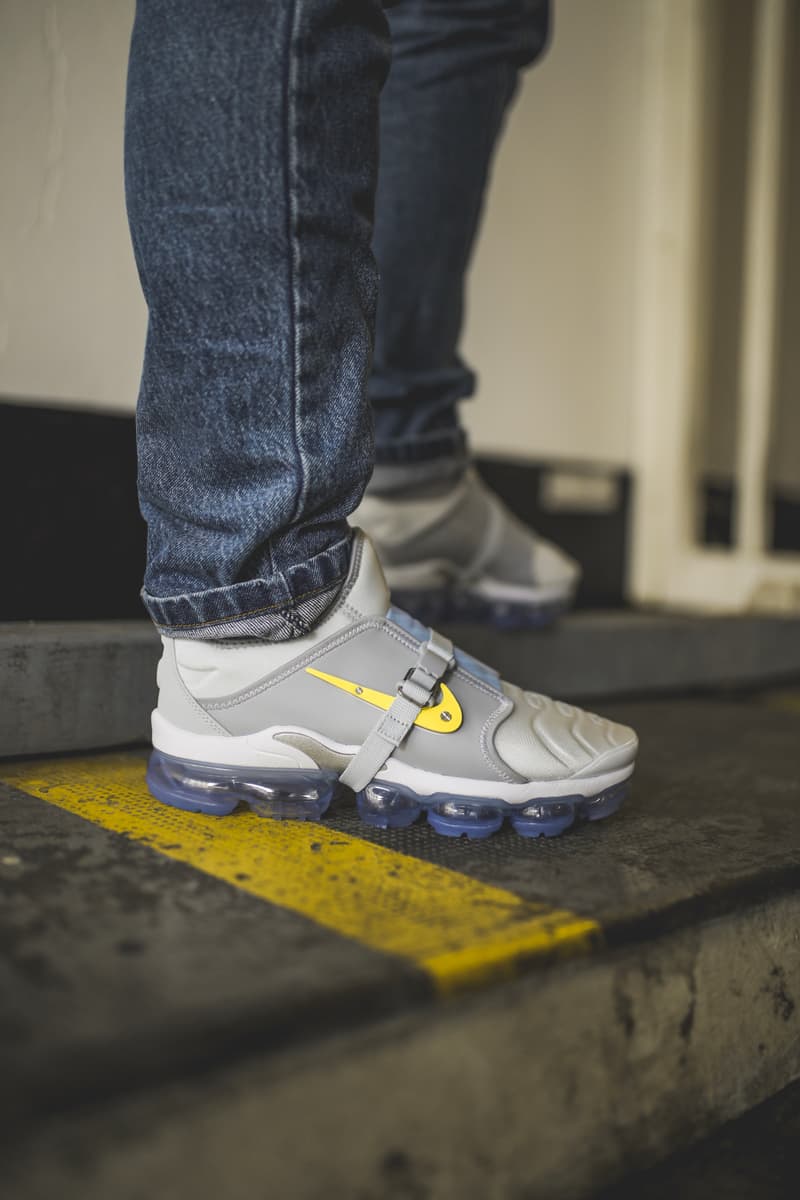 2 of 13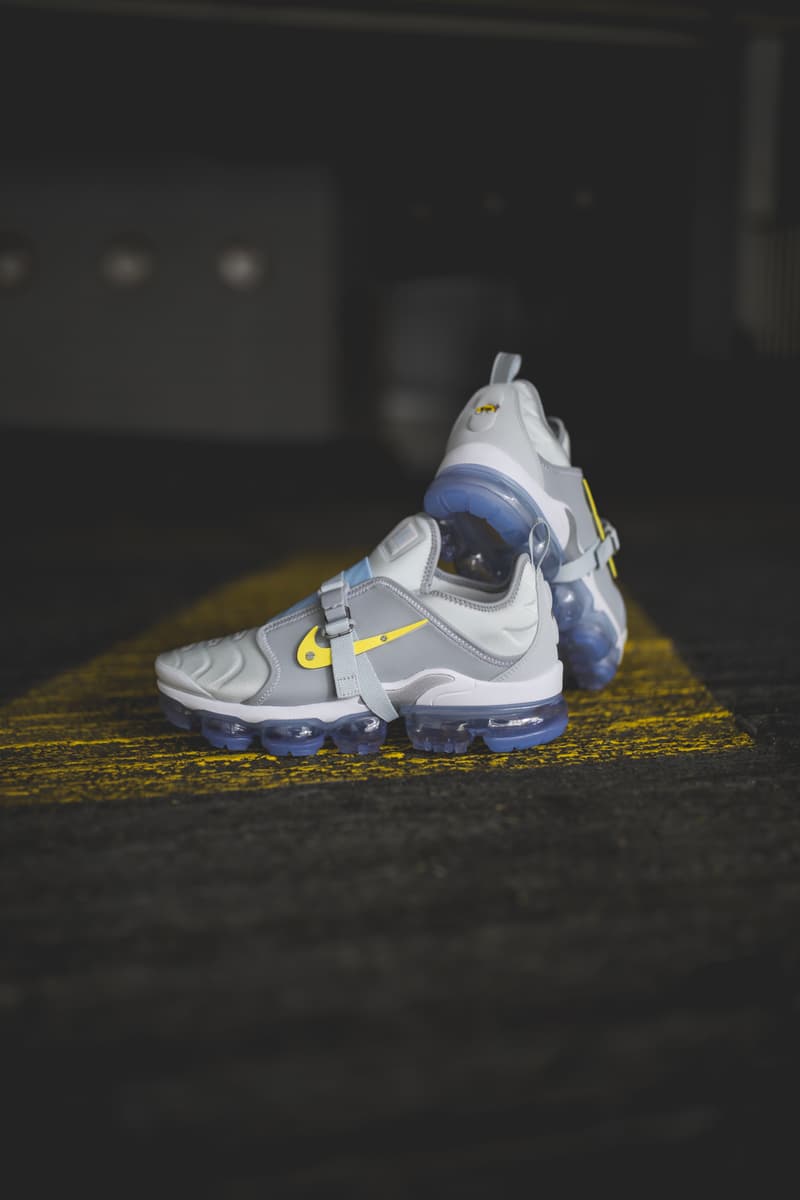 3 of 13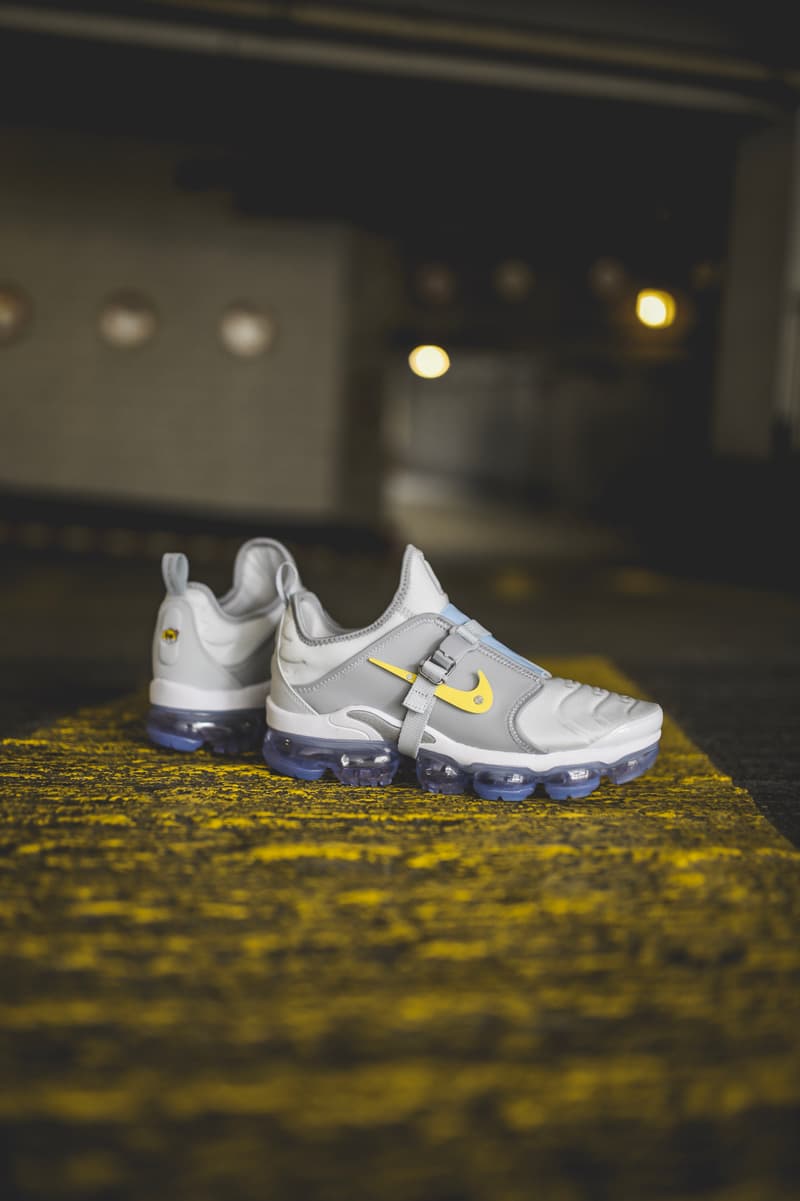 4 of 13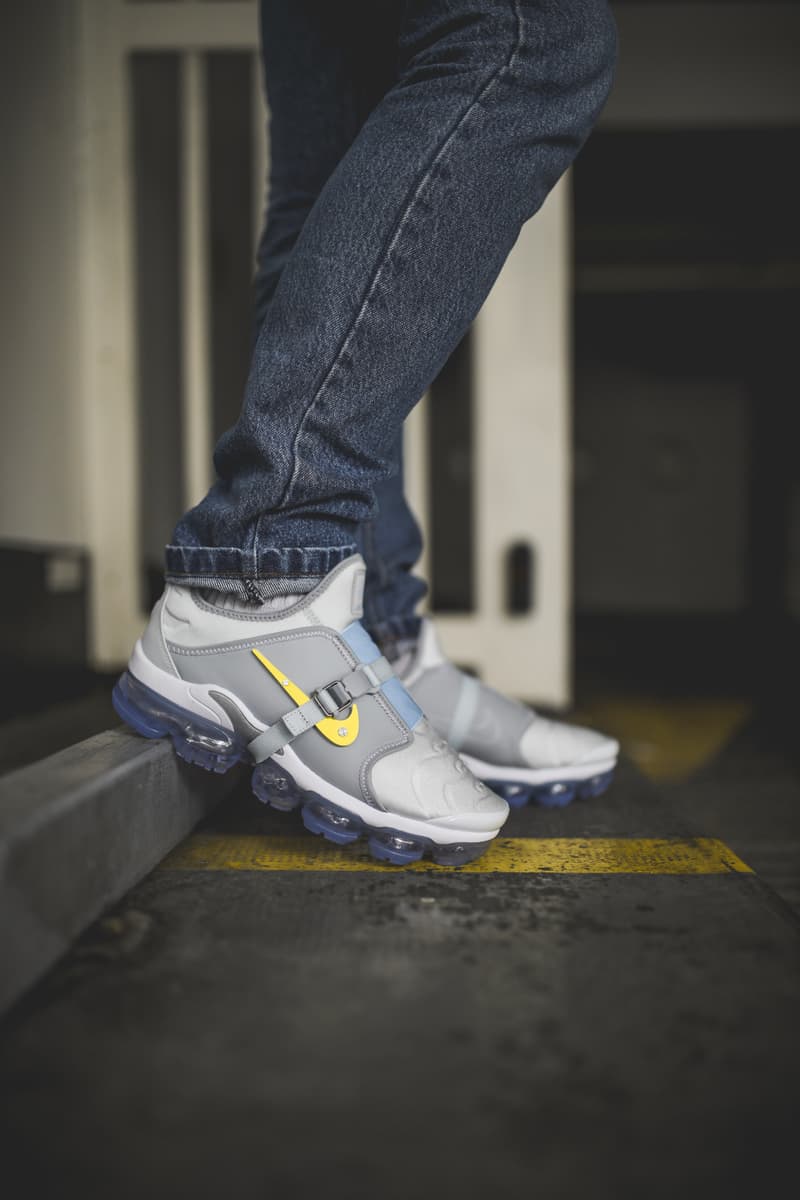 5 of 13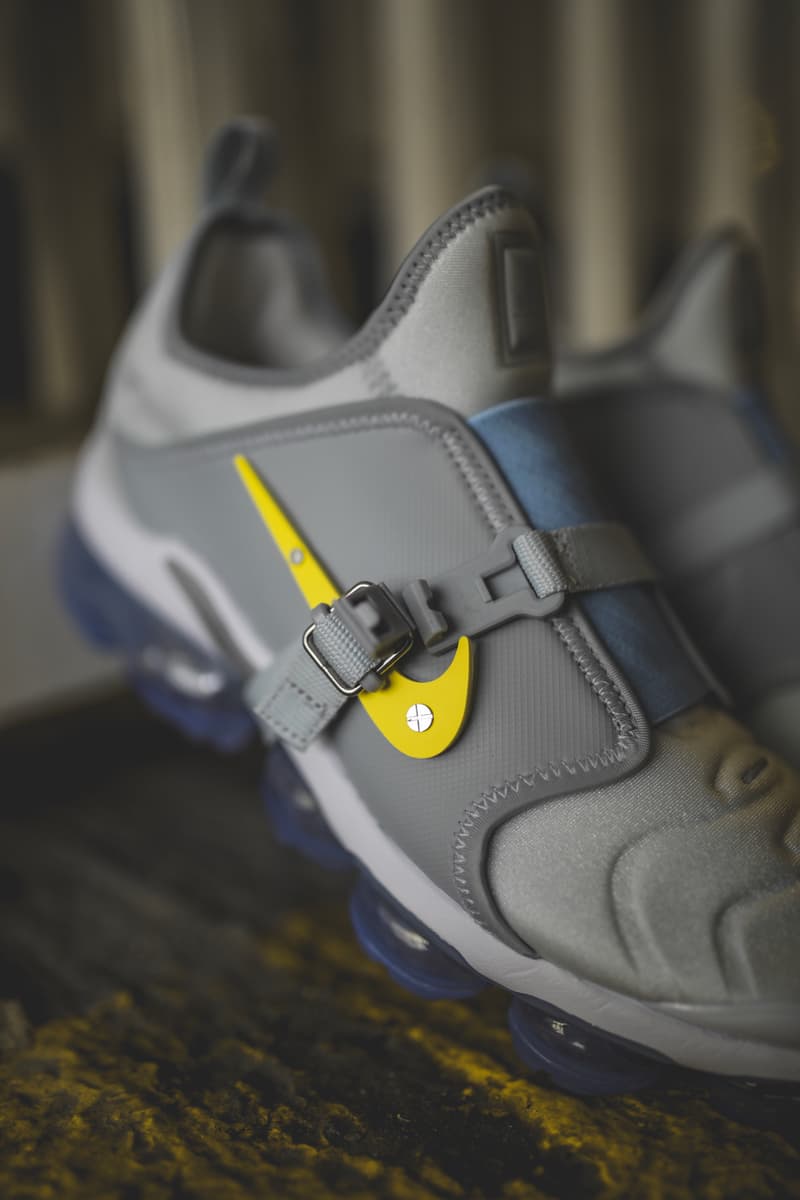 6 of 13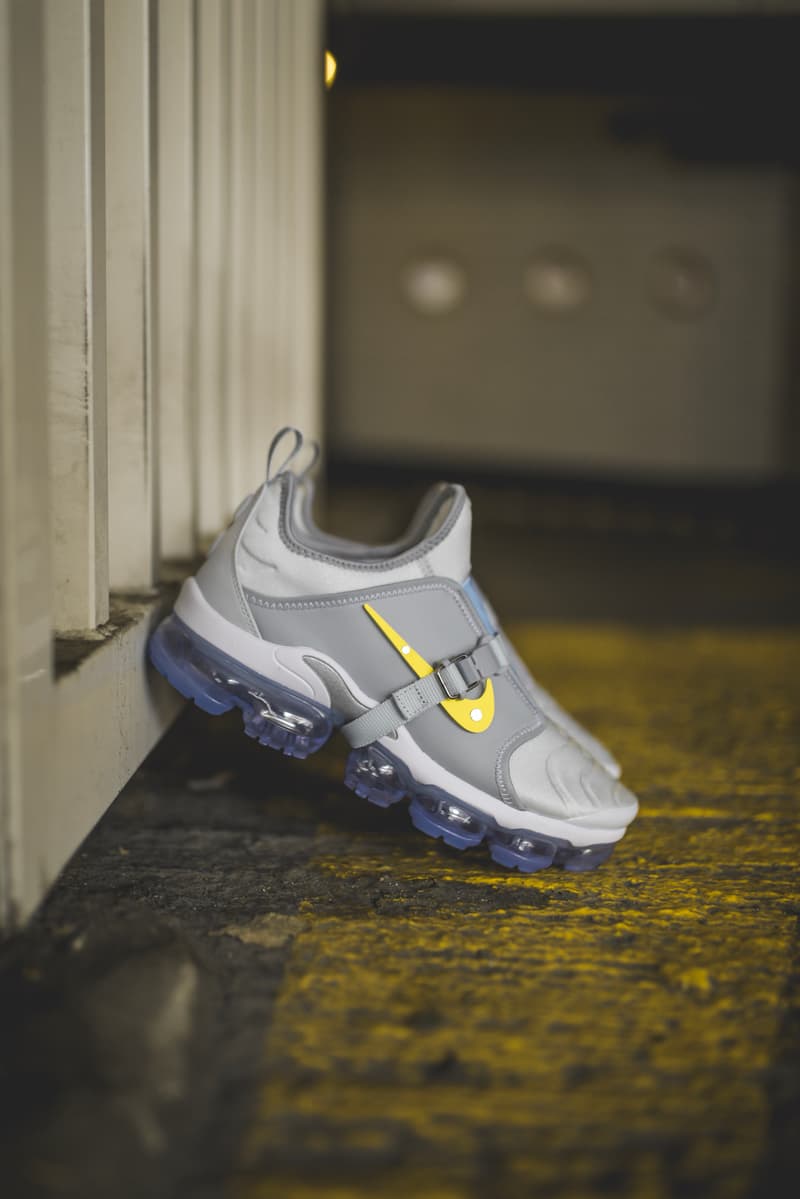 7 of 13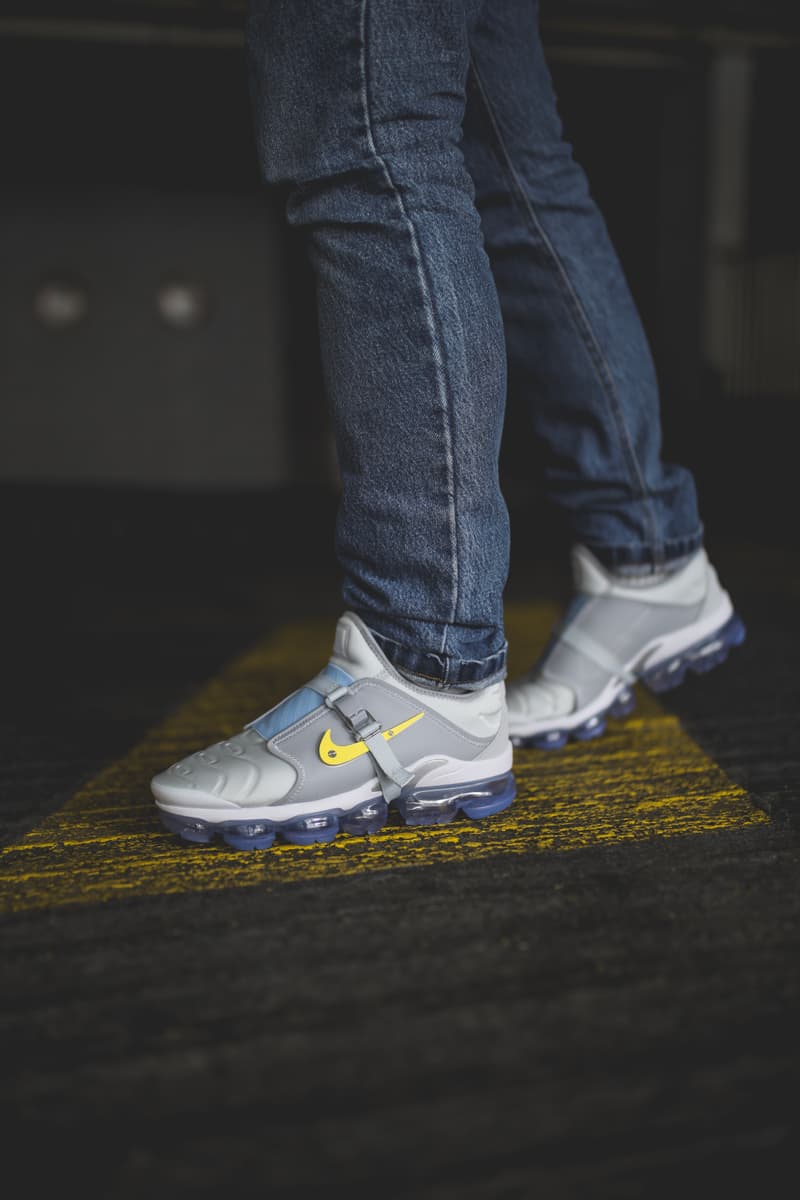 8 of 13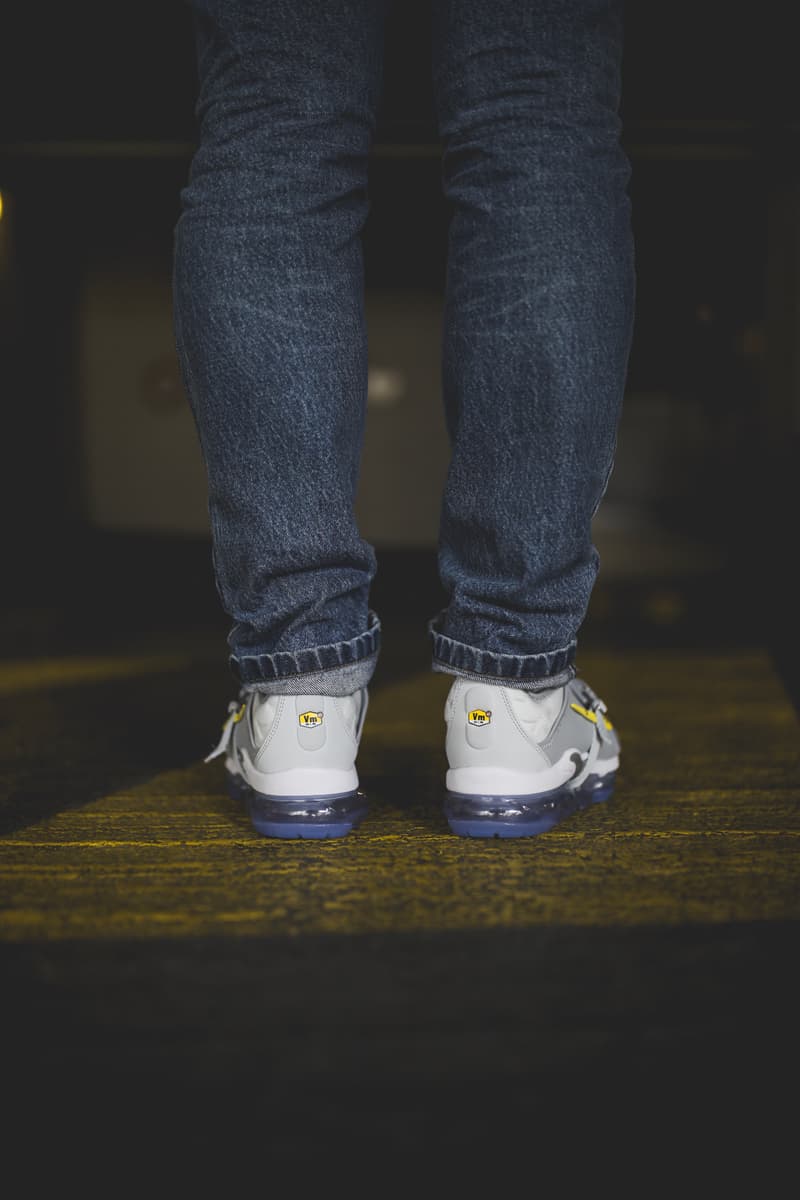 9 of 13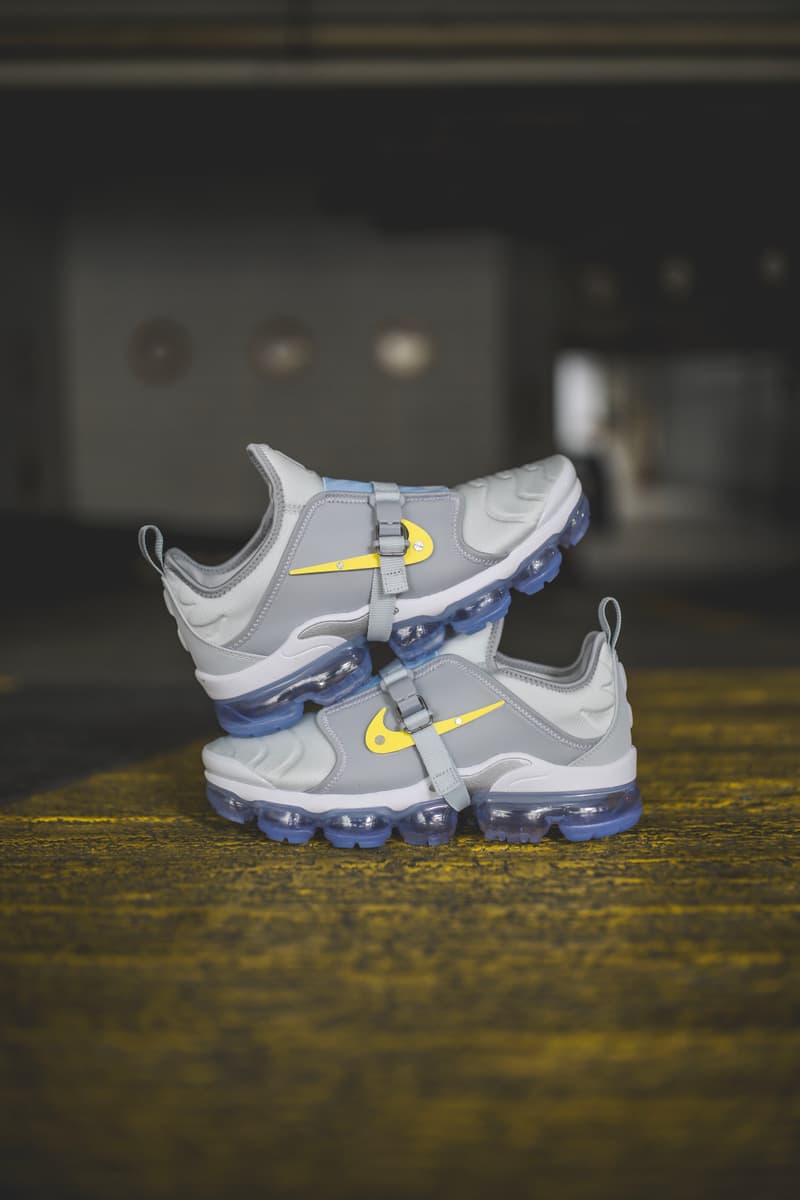 10 of 13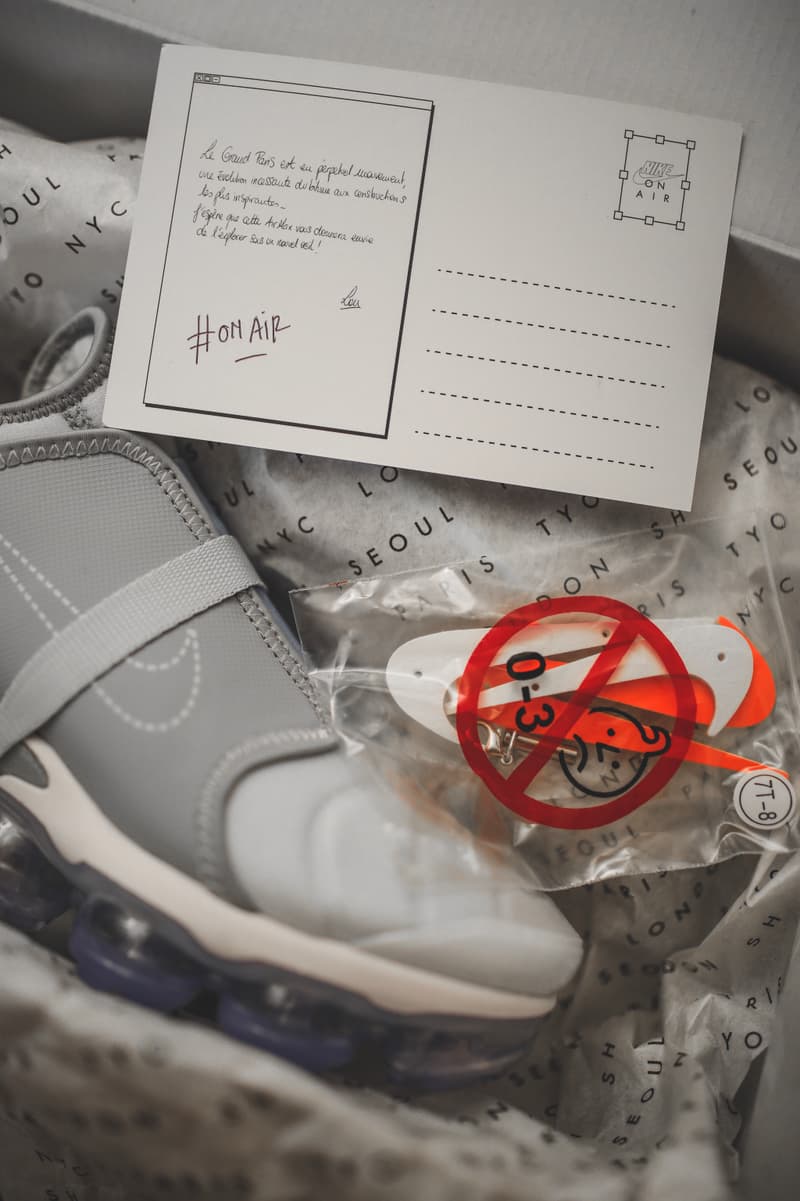 11 of 13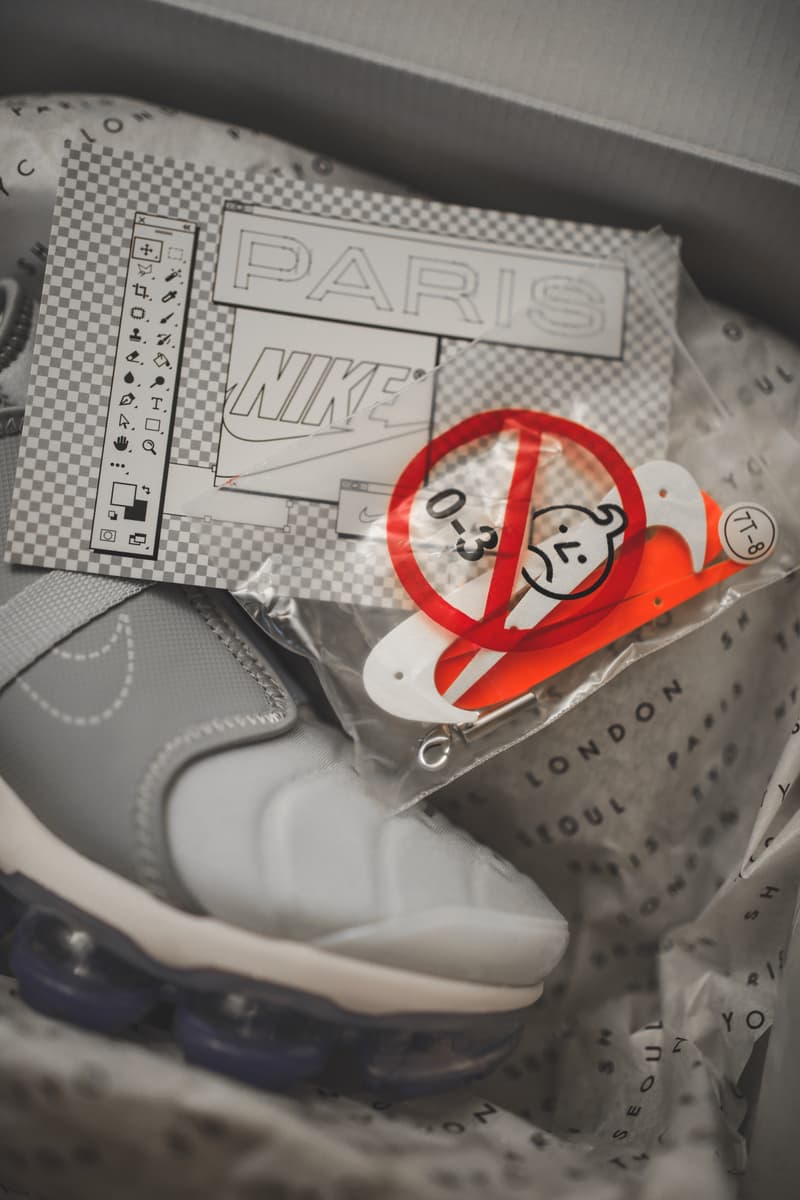 12 of 13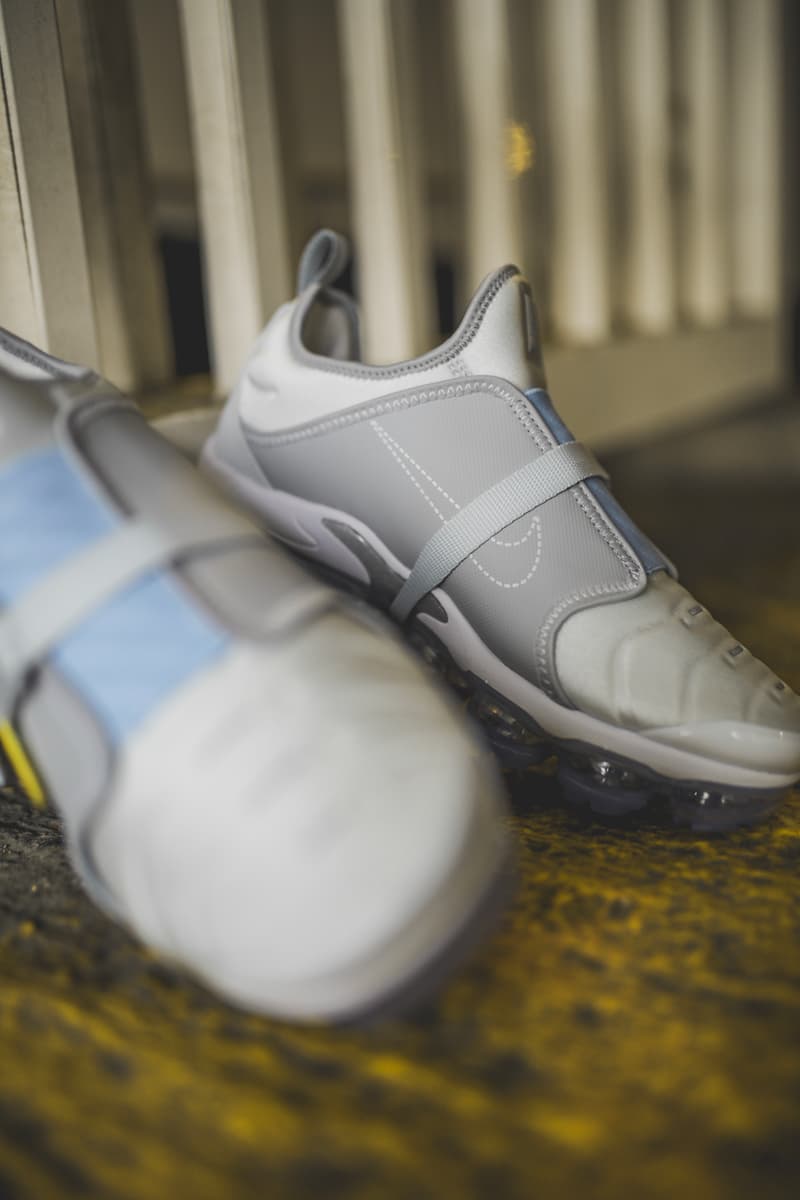 13 of 13
Lors du contest Nike On Air, qui appelait des créateurs à imaginer un rework d'un modèle emblématique du swoosh, la française Lou Matheron a été sélectionnée pour présenter sa Air VaporMax Plus "Work in Progress" au siège de Nike à Portland. De là la jeune femme a pu travailler sa paire aux côtés de designers de la marque américaine pour la finaliser et transformer son sample en une paire destinée à la vente pour le grand public. La sneaker de Lou représente également la ville de Paris et la France aux côtés d'autres sneakers imaginées par des créateurs de New-York, Séoul, Tokyo et Shanghai.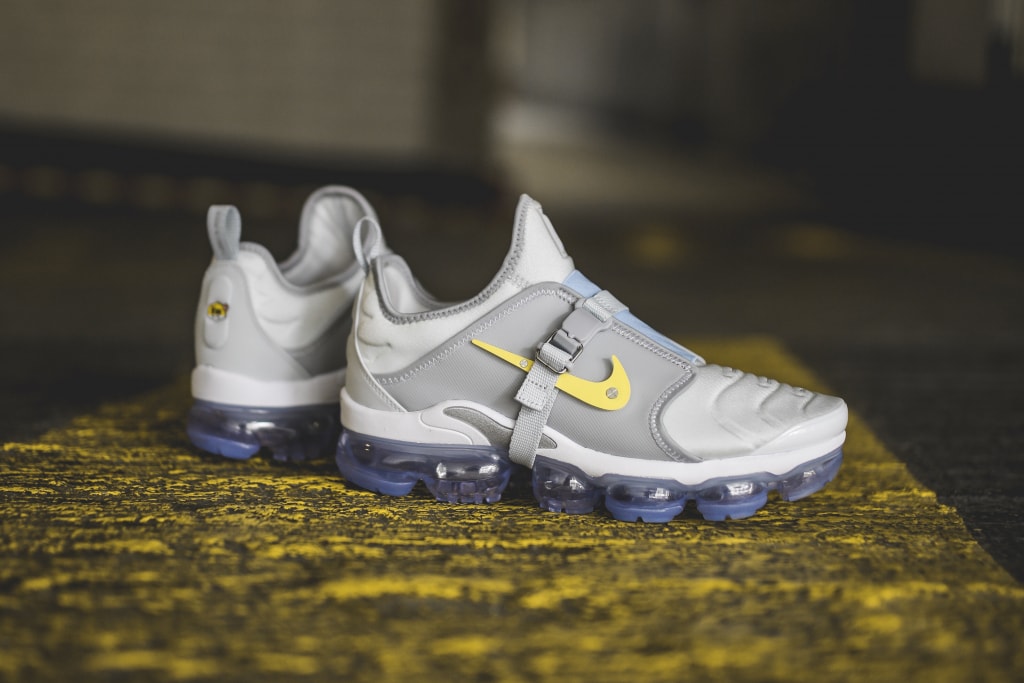 S'inspirant de photographies d'un palais de justice en construction, la Vapor "Work in Progress" de Lou mise sur une empeigne démunie de lacet. Des swoosh interchangeables ont été flanqués sur les côtés de la basket qui opte pour une couleur grise.
La Air VaporMax Plus "Work in Progress" sera mise en vente ce samedi 13 avril au prix de 225€ sur l'application SNKRS et sur Courir. com avant de rejoindre une liste de revendeurs. Attention édition limitée.