Voici tous les films sélectionnés à Cannes avec Ladj Ly ou encore Dolan et Almodóvar
Alain Delon recevra une Palme d'Honneur.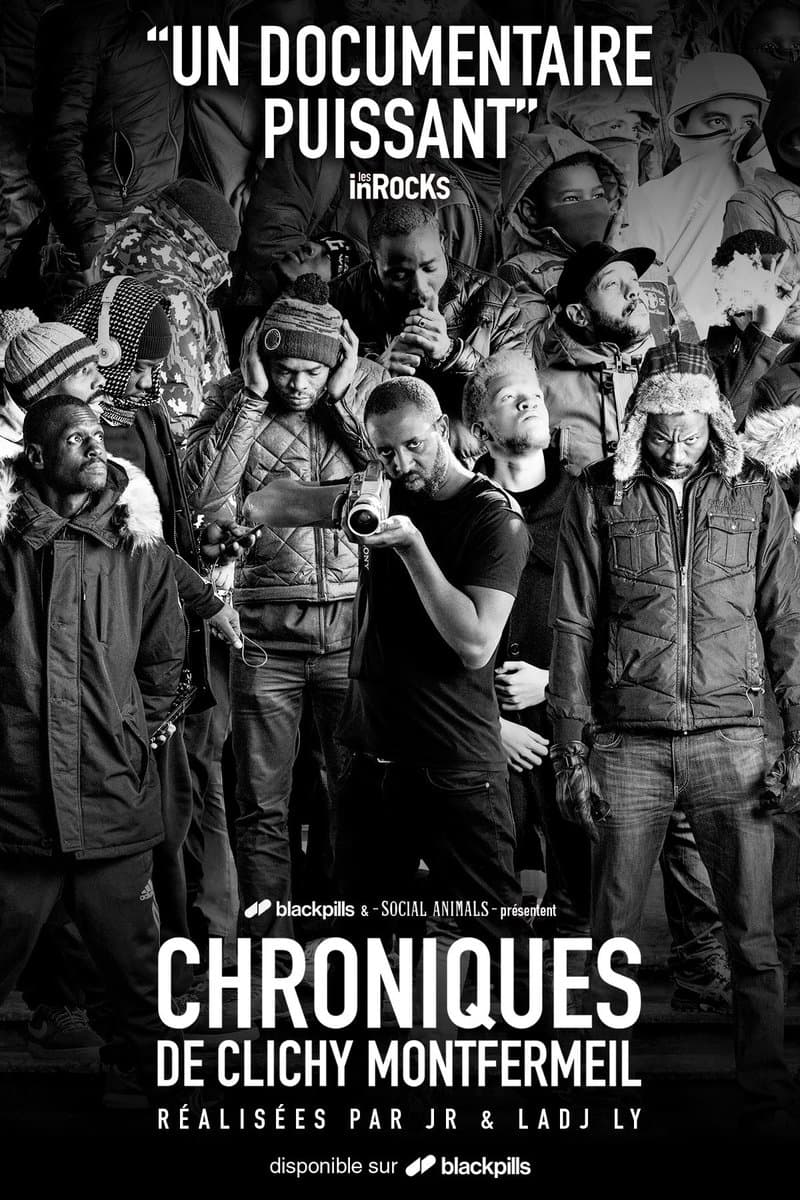 Le Festival de Cannes a dévoilé la liste complète de sa sélection officielle. Elles est à découvrir ci-dessous. A noté que le français Ladj Ly du collectif Kourtrajmé, qui ouvrait son école de cinéma, présentera son film "Les Misérables". Alain Delon recevra une Palme d'Honneur pour l'ensemble de son oeuvre.
Compétition Officielle
"Atlantique" (Mati Diop)
"Bacarau" (Kleber Mendonça Filho & Juliano Dornelles)
"Frankie" (Ira Sachs)
"A Hidden Life" (Terrence Malick)
"It Must Be Heaven" (Elia Suleiman)
"Les Misérables" (Ladj Ly)
"Little Joe" (Jessica Hausner)
"Matthias and Maxime" (Xavier Dolan)
"Oh Mercy!" (Arnaud Desplechin)
"Parasite" OR "Gisaengchung" (Bong Joon Ho)
"Portrait of the Young Girl on Fire" OR "Portrait de la jeune fille en feu" (Céline Sciamma)
"Sibyl" (Justine Triet)
"Sorry We Missed You" (Ken Loach)
"Pain and Glory" OR "Dolor y Gloria" (Pedro Almodóvar)
"The Traitor" OR "Il Traditore" (Marco Bellocchio)
"The Whistlers" OR "La Gomera" (Corneliu Porumboiu)
"The Wild Goose Lake" OR "Nan Fang Che Zhan De Ju Hui" (Diao Yinan)
"The Young Ahmed" (Jean-Pierre Dardenne & Luc Dardenne)
Un certain regard
"Adam" (Maryam Touzani)
"Beanpole" OR "Dylda" (Kantemir Balagov)
"A Brother's Love" (Monia Chokri)
"Bull" (Annie Silverstein)
"The Climb" (Michael Covino)
"Evge" (Nariman Aliev)
"Freedom" OR "Liberté" (Albert Serra)
"Invisible Life" OR "Vida Invisivel" (Karim Aïnouz)
"Joan of Arc" OR "Jeanne" (Bruno Dumont)
"Chambre 212" OR "Room 212" (Christophe Honoré)
"Papicha" (Mounia Meddour)
"Port Authority" (Danielle Lessovitz)
"Summer of Changsha" OR "Liu Yu Tian" (Zu Feng)
"The Swallows of Kabul" (Zabou Breitman & Eléa Gobé Mévellec)
"A Sun That Never Sets" OR "O Que Arde" (Olivier Laxe)
"Zhuo Ren Mi Mi" (Midi Z)
Hors compétition
"The Best Years of a Life" (Claude Lelouch)
"Diego Maradona" (Asif Kapadia)
"La Belle Époque" (Nicolas Bedos)
"Rocketman" (Dexter Fletcher)
"Too Old to Die Young – North of Hollywood, West of Hell" (Nicolas Winding Refn)
Séance de minuit
"The Gangster, the Cop, the Devil" (Lee Won-Tae)
Séances spéciales
"Family Romance, LLC." (Werner Herzog)
"For Sama" (Waad Al Kateab, Edward Watts)
"Que Sea Ley" (Juan Solanas)
"Share" (Pippa Bianco)
"To Be Alive and Know It" OR "Être vivant et le savoir" (Alain Cavalier)
"Tommaso" (Abel Ferrara)
Il appartient tout entier au cinéma, à ses plus belles œuvres et à ses mythes : à #Cannes2019, Alain Delon se verra décerner une Palme d'or d'Honneur pour sa magnifique présence dans l'histoire du septième art.

Plus d'infos : https://t.co/lLkTUfVJpw pic.twitter.com/Ju34fQOJfZ

— Festival de Cannes (@Festival_Cannes) 17 avril 2019
---
Ce 15 avril le Festival de Cannes a dévoilé l'affiche de sa 72ème édition qui se déroulera du 14 au 25 mai 2019. Et c'est Agnès Varda juchée sur un escabeau camera à la main qui a été choisie pour figurer sur le poster tout de jaune et orange. Nous sommes en août 1954 à Sète et Agnès Varda tourne son premier film "La Pointe Courte". Elle joue les équilibristes juchée sur un technicien. Elle a alors 26 ans.
"Tel un manifeste, cette photo de plateau recèle déjà tout d'Agnès Varda : la passion, l'audace, l'espièglerie. Les ingrédients d'une recette d'artiste en liberté qu'elle enrichira sans cesse. Soixante-cinq ans de création et d'expérimentation, presque autant que le Festival de Cannes, qui célèbre chaque année des regards qui montrent, osent et s'élèvent. Et qui sait se souvenir", écrit le Festival de Cannes dans son communiqué dédié à la réalisatrice décédée le 29 mars dernier.
Agnès Varda fut membre du Jury en 2005 et Présidente du Jury de la Caméra d'or en 2013. Elle reçut la Palme d'honneur, en 2015.
Tout en haut. En équilibre.
Agnès Varda sera le phare inspirant de la 72e édition du Festival de Cannes !
La Pointe courte © 1994 Agnès Varda et ses enfants – Montage & maquette : Flore Maquin.
Plus d'infos : https://t.co/pM0JNHuzV1
#Cannes2019 #AgnesVarda @RosalieVarda pic.twitter.com/IebjTUsFsB

— Festival de Cannes (@Festival_Cannes) 15 avril 2019