Voici toutes les sneakers dévoilées pour le Air Max Day
Dont des collabs avec Heron Preston et Odell Beckham Jr.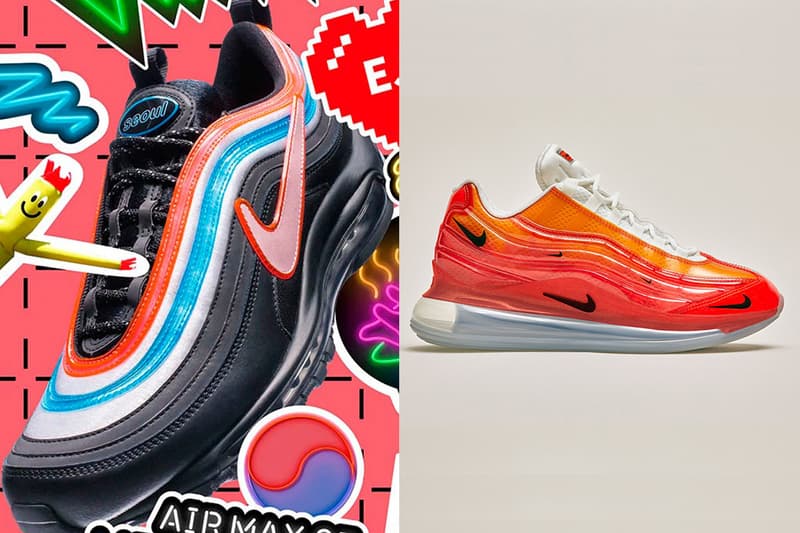 Si Nike n'a pas sorti de sneakers pour le Air Max Day, la marque au Swoosh célèbre tout de même ce jour si spécial en dévoilant de nouveaux modèles en collaboration avec Heron Preston, Size?, Odell Beckham Jr. ainsi que les sneakers gagnantes du On Air 2018.
Quelques jours avant le Air Max Day, Nike surprenait le monde de la sneaker en annoncant qu'il n'y aurait pas de sorties le 26 mars. Mais la marque au Swoosh célèbre tout de même le jour qui marque la naissance de la Air Max, notamment avec des événements dédiés à Paris. Nike dévoile également des collaborations de prestige avec Heron Preston, le shop anglais Size?, Cactus Plant Flea Market ou le joueur de football américain Odell Beckham Jr. Dans quelques jours sortiront également les modèles gagnants du concours On Air 2018 et notamment cette Air VaporMax Plus "Paris Works in Progress" imaginée par la française Lou Matheron. 
Nike Air Max 720/95 Heron Preston By You
Pour sa collaboration avec Nike, Heron Preston fusionne les modèles Air Max 720 et Air Max 95 pour une sneaker unique habillée d'un orange éclatant caractéristique chez le designer, de mini-Swooshs noirs et d'une semelle translucide. Le modèle devrait être disponible le 15 avril et sera customisable en ligne.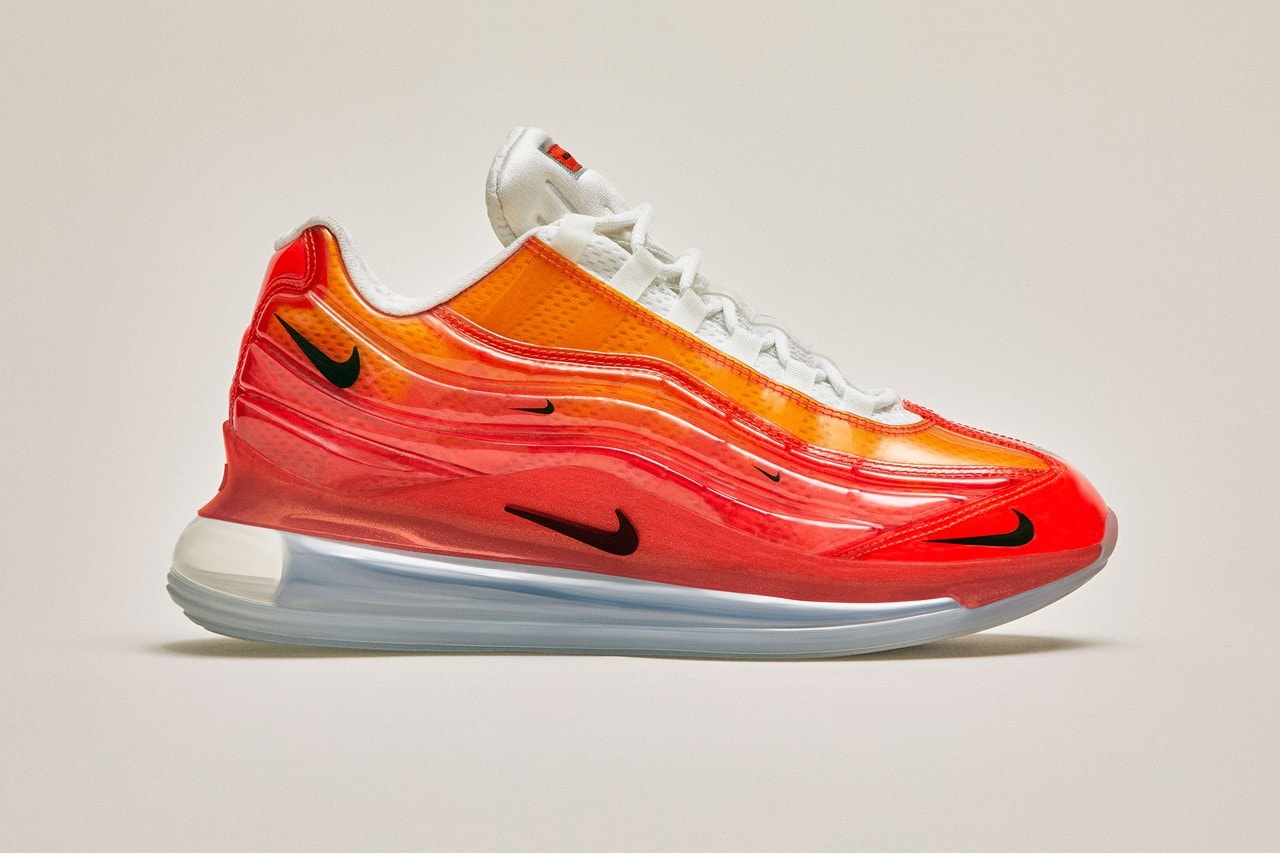 Cactus Plant Flea Market x Nike Air VaporMax 2019
L'extravagant label Cactus Plant Flea Market réimagine la Air VaporMax 2019 pour dévoiler une silhouette unique haute en couleur. Un Swoosh fait d'un tube turquoise, une semelle translucide allant du rouge au bleu, un upper mélangeant le marron et le noir ainsi que le fameux logo "Smiley Face" de la marque au talon construisent cette sneaker qui devrait être disponible le 14 mai en exclusivité chez DoverStreetMarket.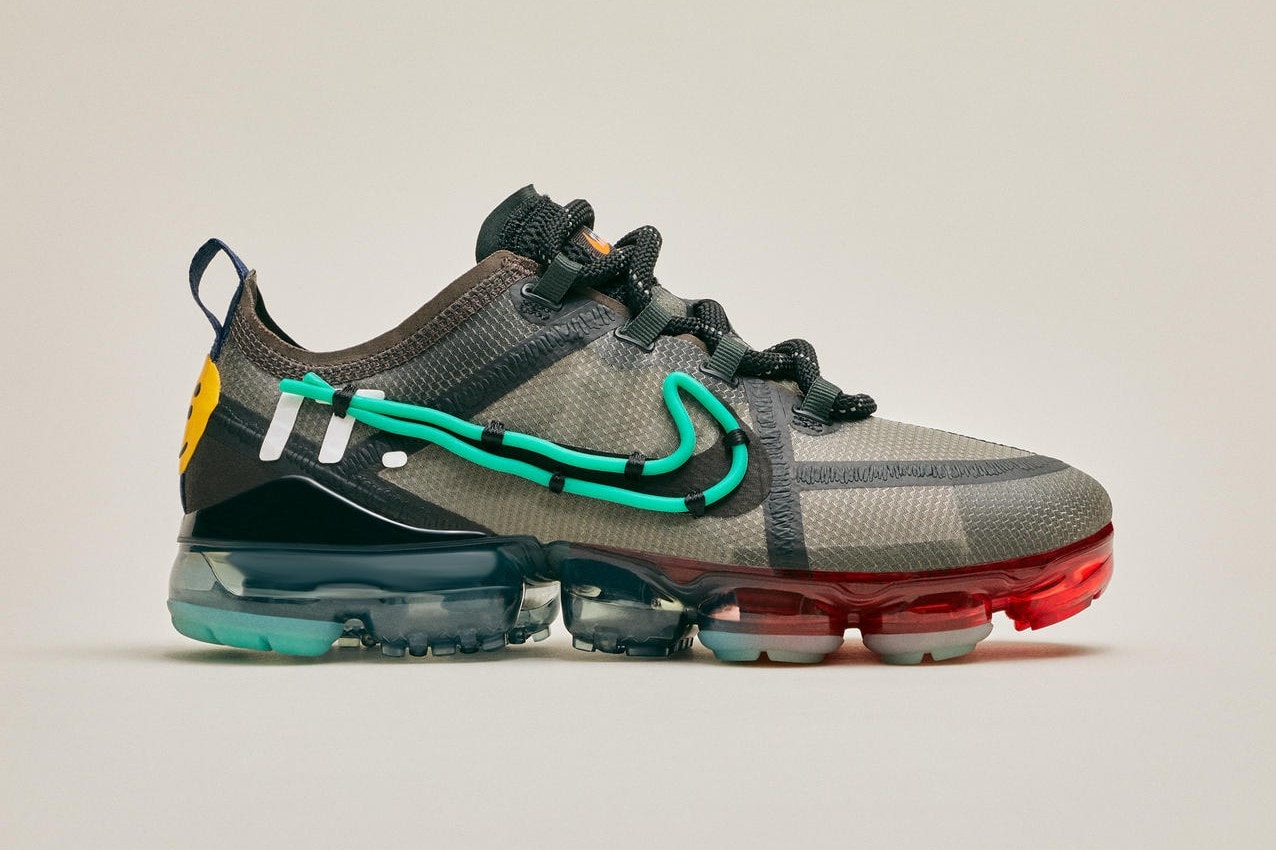 OBJ x Nike Air Max 720
La superstar du football américain s'approprie la Air Max 720 le temps d'une collaboration avec la marque au Swoosh. Le synthétique et le TPU du modèle est remplacé par un mélange de mesh, suede et nubuck dans des couleurs éclatantes. Du rose, neon green, jaune, bleu et un motif multicolore contrastent avec le upper blanc immaculé de la silhouette. Une semelle translucide et un mini-Swoosh complètent cette OBJ x Nike Air Max 720 qui devrait sortir le 21 juin pour 200$.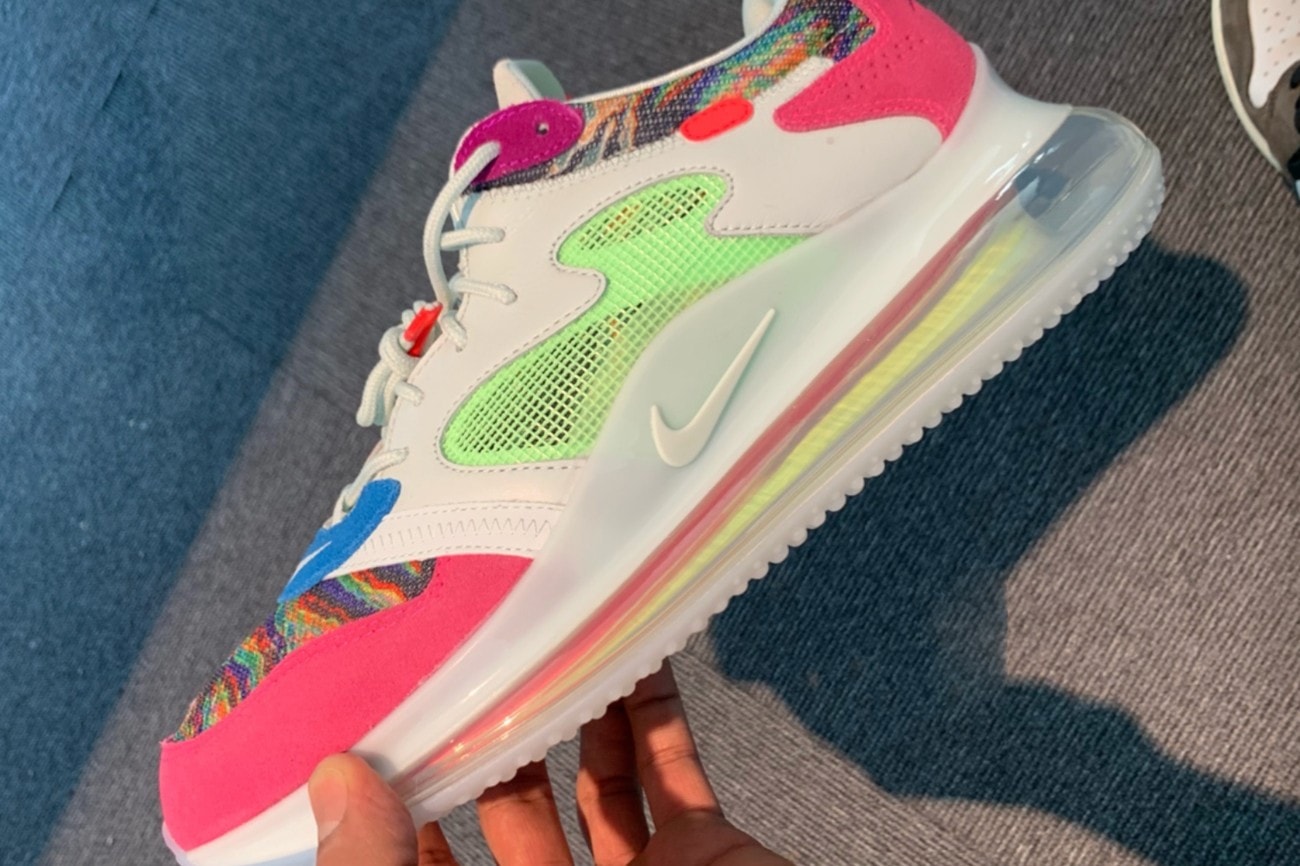 Nike On Air 2018 Collection
Le 13 avril prochain, la marque au Swoosh sortira enfin sur son appli SNEAKRS les six paires gagnantes du concours On Air de l'année dernière. La collection comprend la Air Max 97 "Shanghai Kaleidoscope" à l'upper bleu ciel, la très colorée Air Max 97 "London Summer of Love", la Air Max 1 "Tokyo Maze" à l'imprimé labyrinthe, la Air Max 97 "Neon Seoul"  au coloris monochrome noir contrasté par du bleu et du rouge neon, la Air Max 98 NYC "La Mezcla" inspirée par la diversité culturelle de New-York ainsi que la Air VaporMax Plus "Paris Works in Progress" créée par Lou Matheron inspirée par une cour en construction représentant l'évolution perpetuelle de la capiale.
1 of 6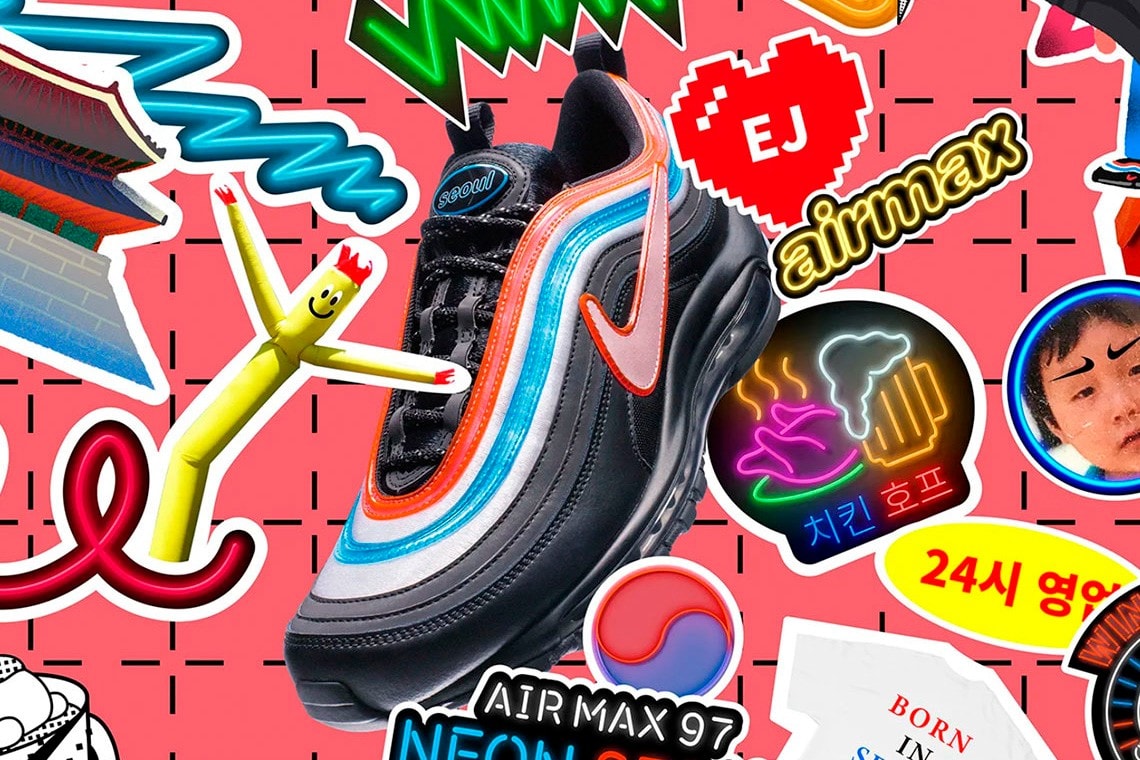 2 of 6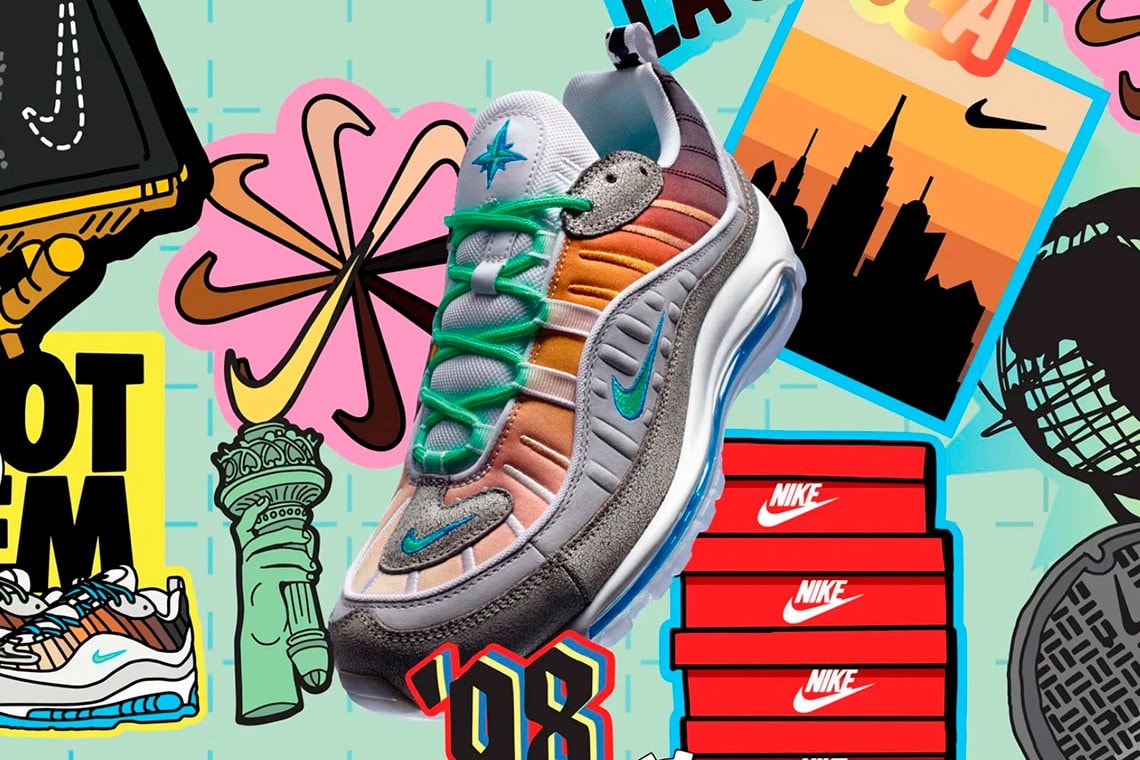 3 of 6
4 of 6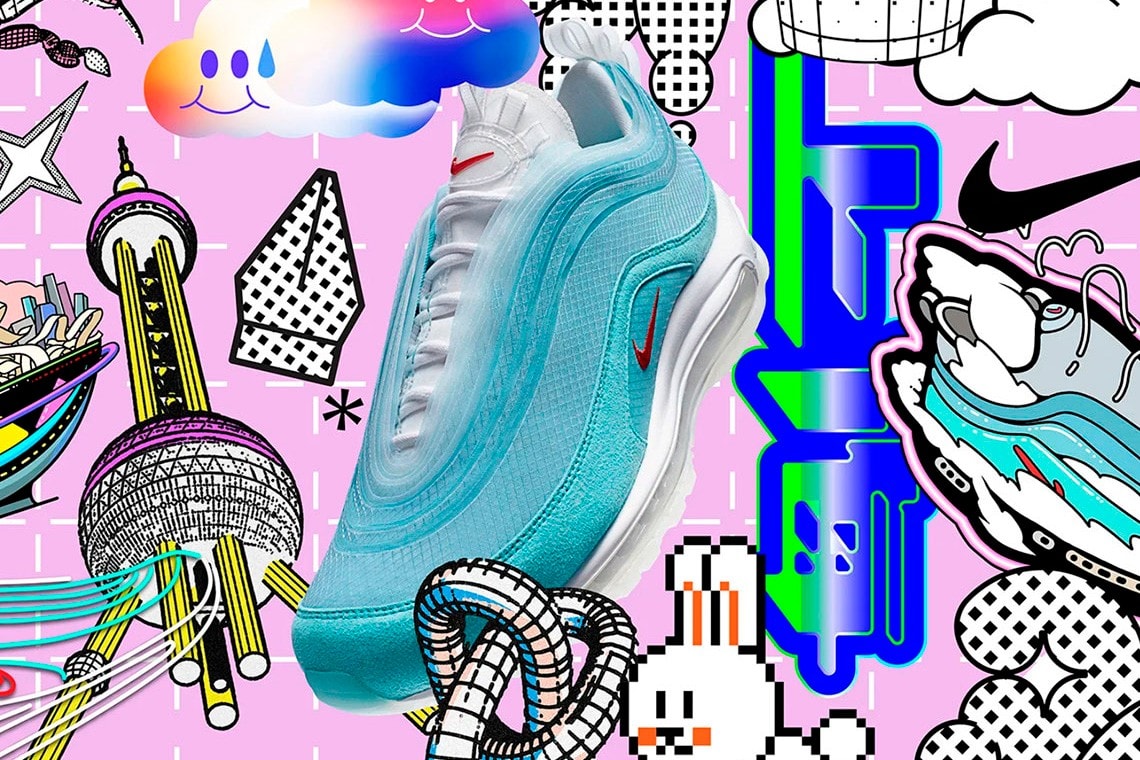 5 of 6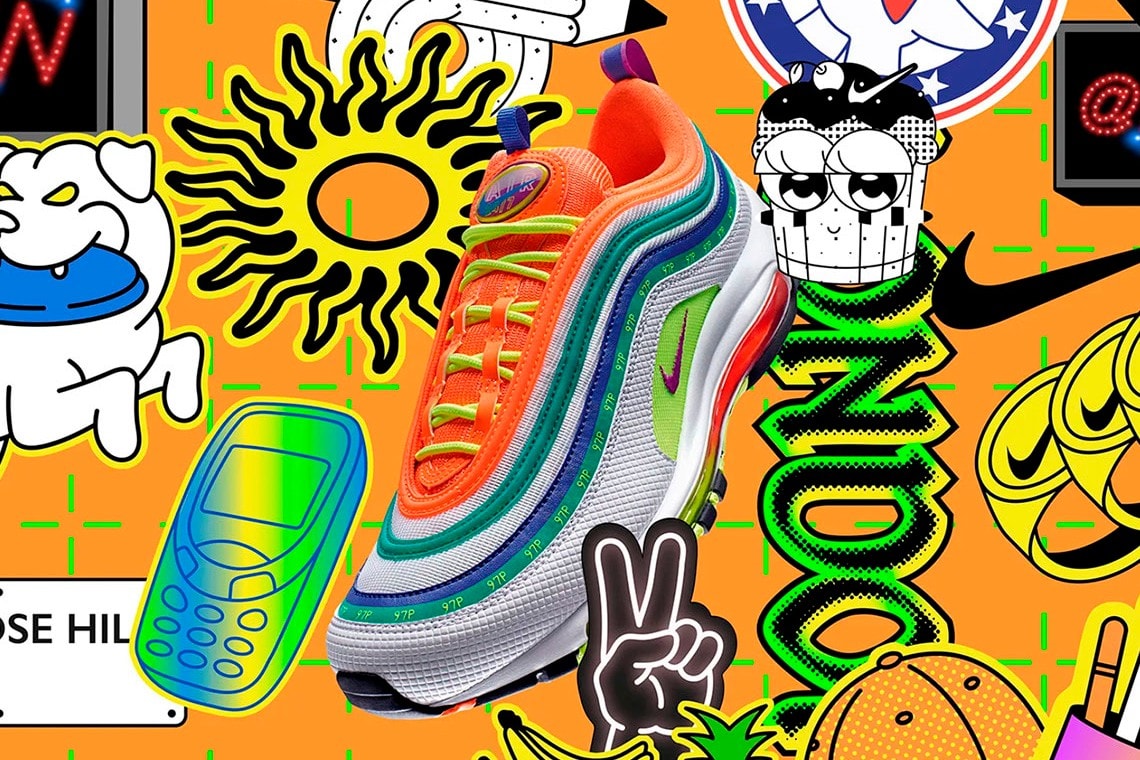 6 of 6
size? x Nike Air Max Light
La marque américaine s'associe au shop britannique pour revisiter ce modèle rétro à la conception premium. Fabriquée de daim, cuir et de nylon ripstop, la Air Max Light se construit d'un upper gris contrasté par un orange vif et des détails noirs. Des logos renversés sur les talons, un Swoosh réflechissant et une semelle intermédiaire blanche complètent la silhouette, déjà en rupture de stock sur le site de Size?.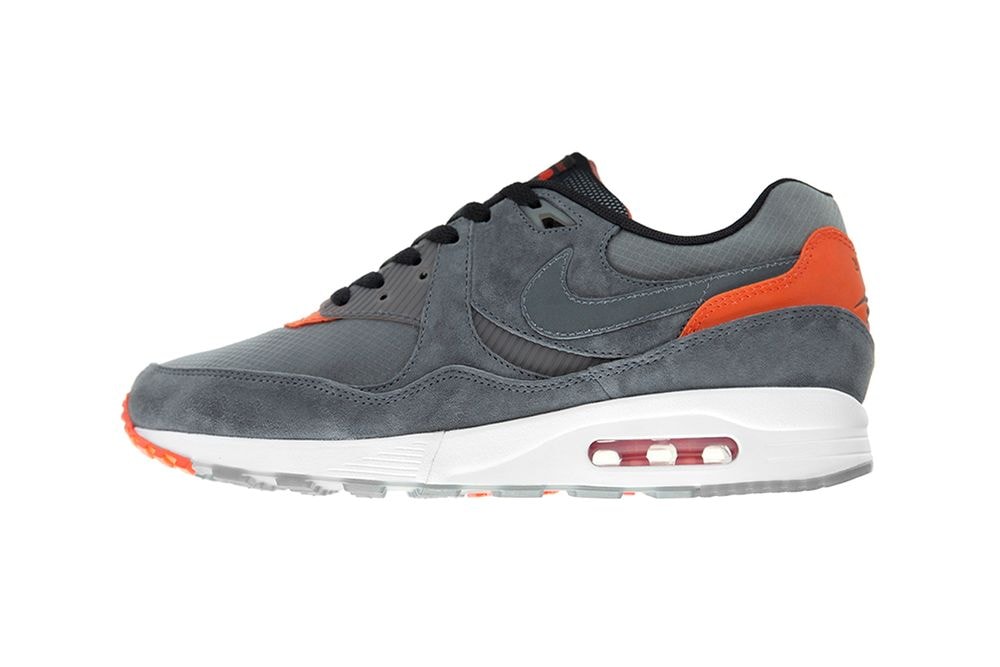 En attendant la sortie de ces modèles, découvrez quelles sont les silhouettes Air Max les plus populaires en France.