Mbappé En Off-White™ x Nike, Griezmann En AMI, Pogba En Claquettes... Voici Les Looks Des Bleus Arrivant À Clairefontaine
Entre luxe, sportswear et cozywear.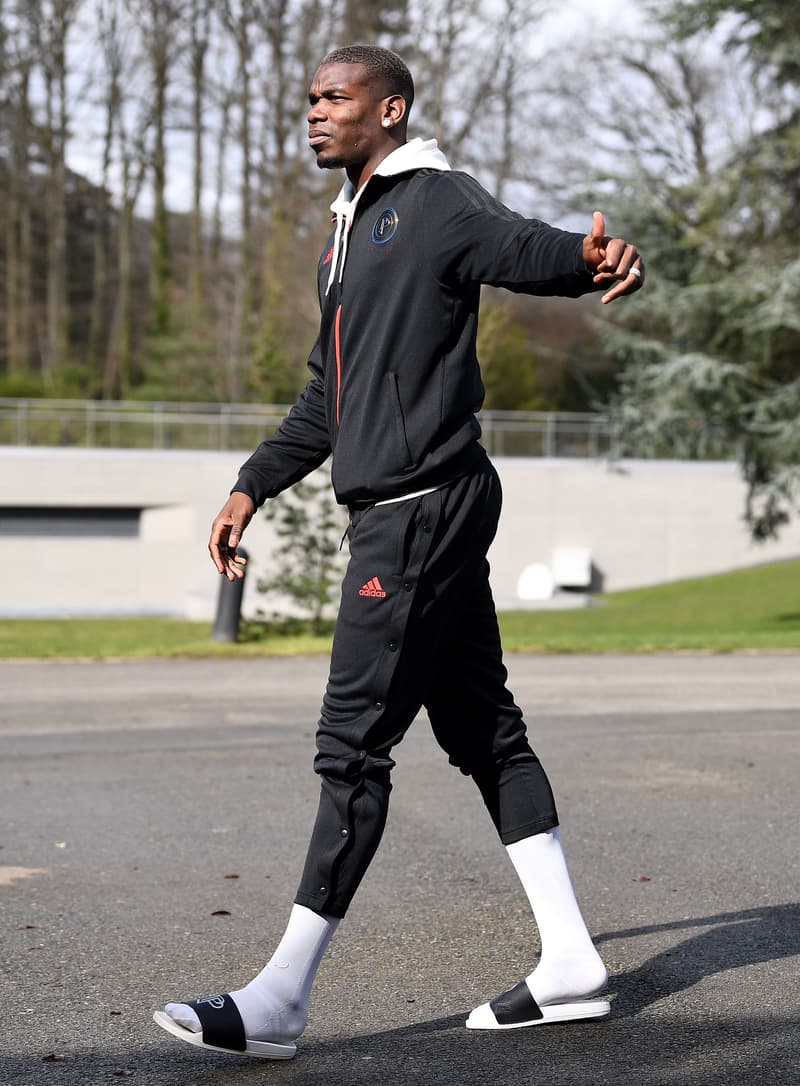 1 of 8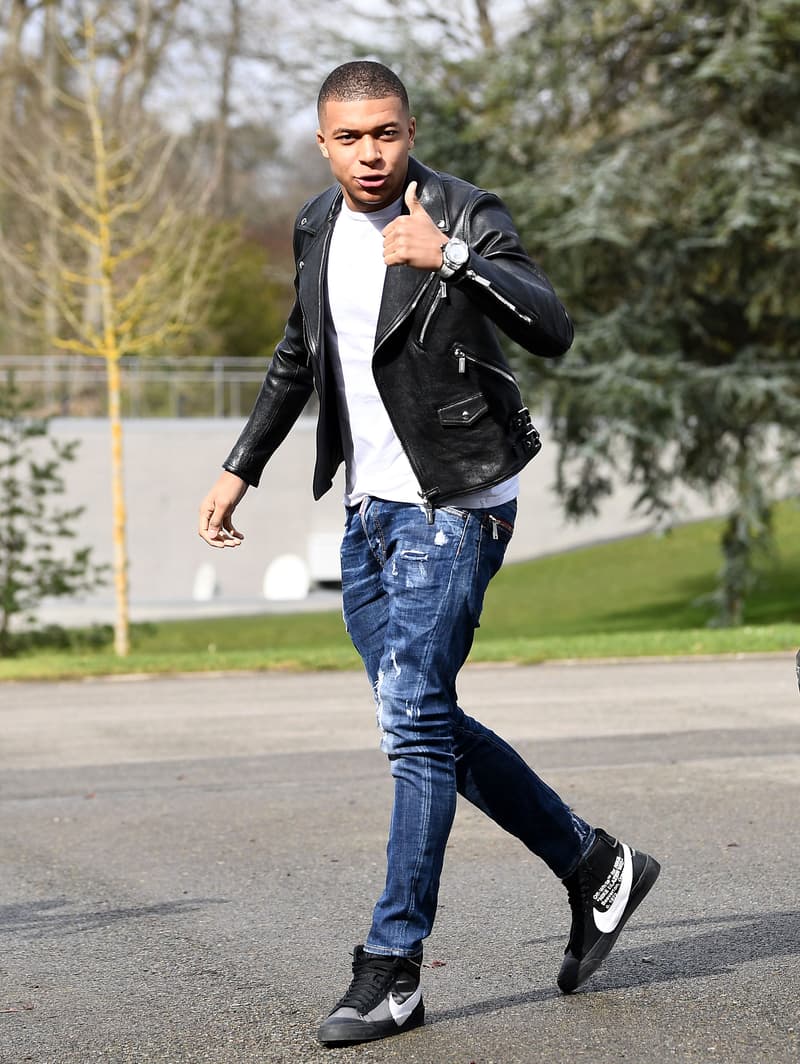 2 of 8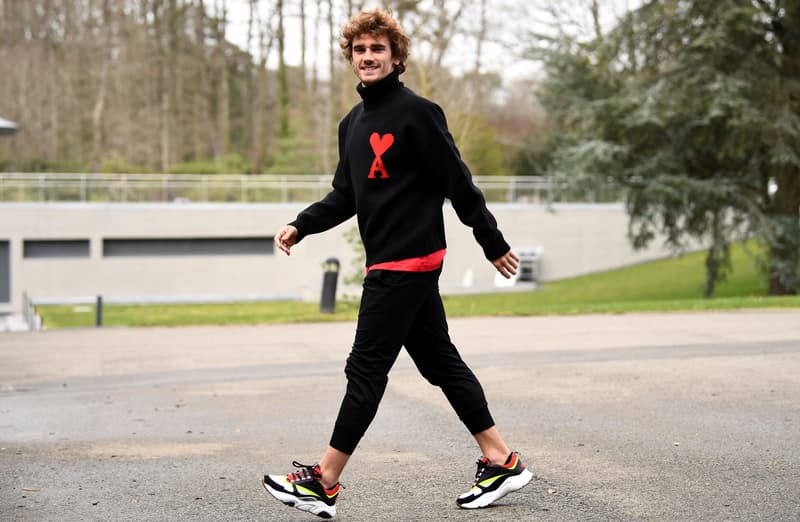 3 of 8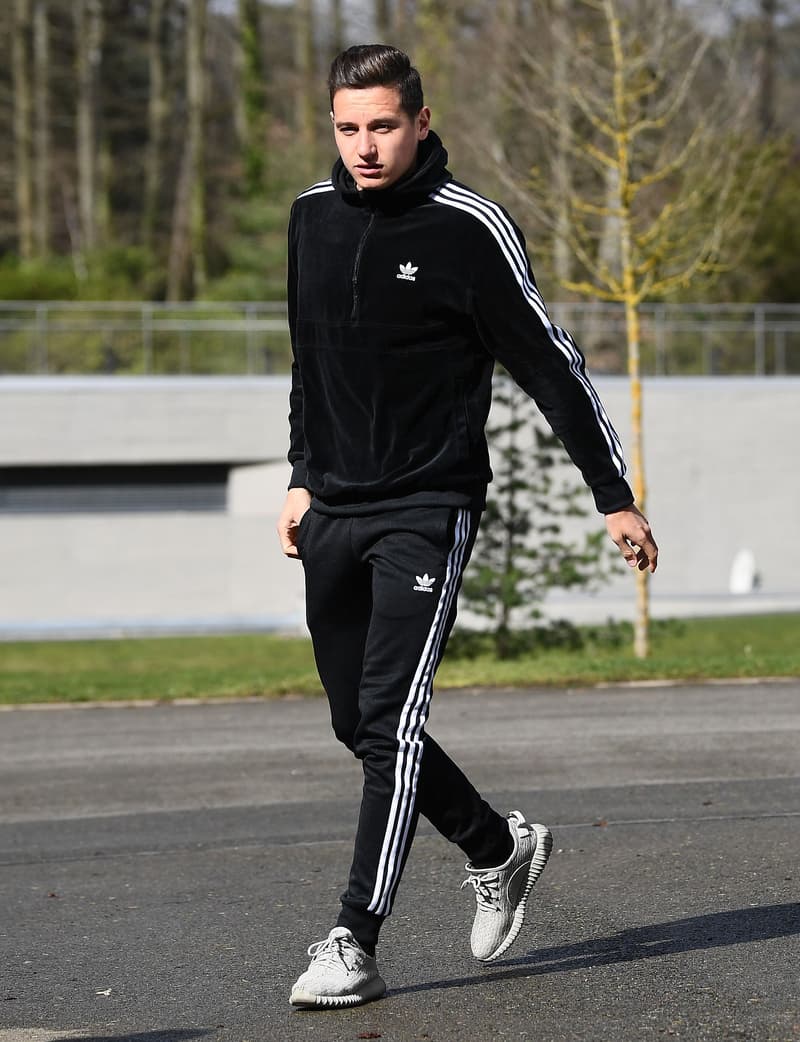 4 of 8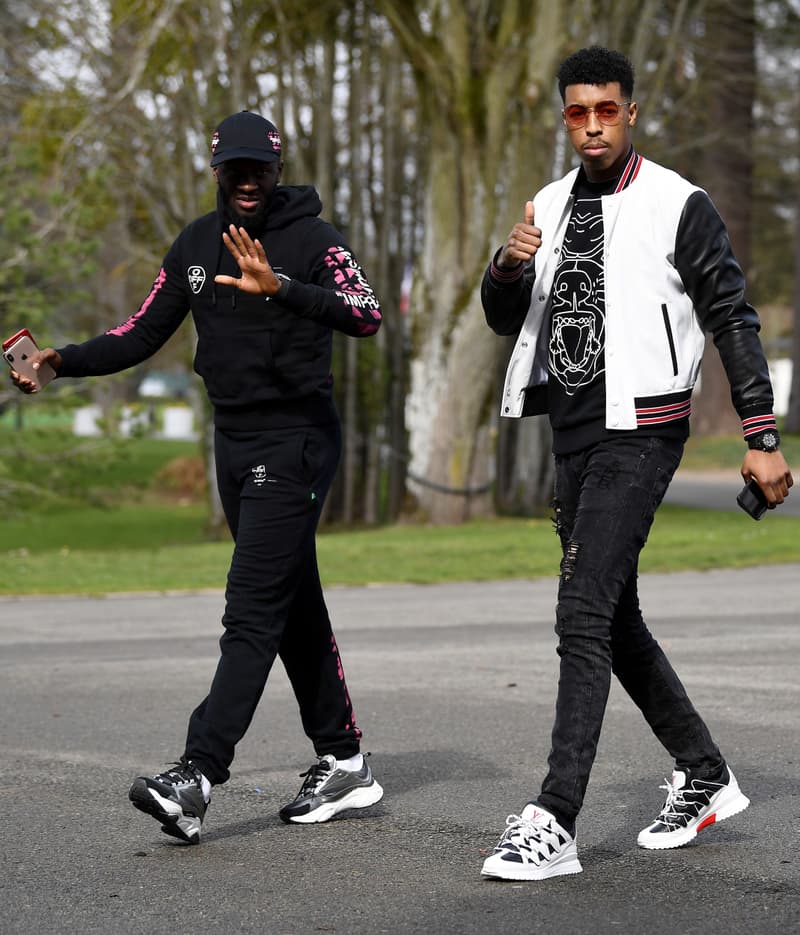 5 of 8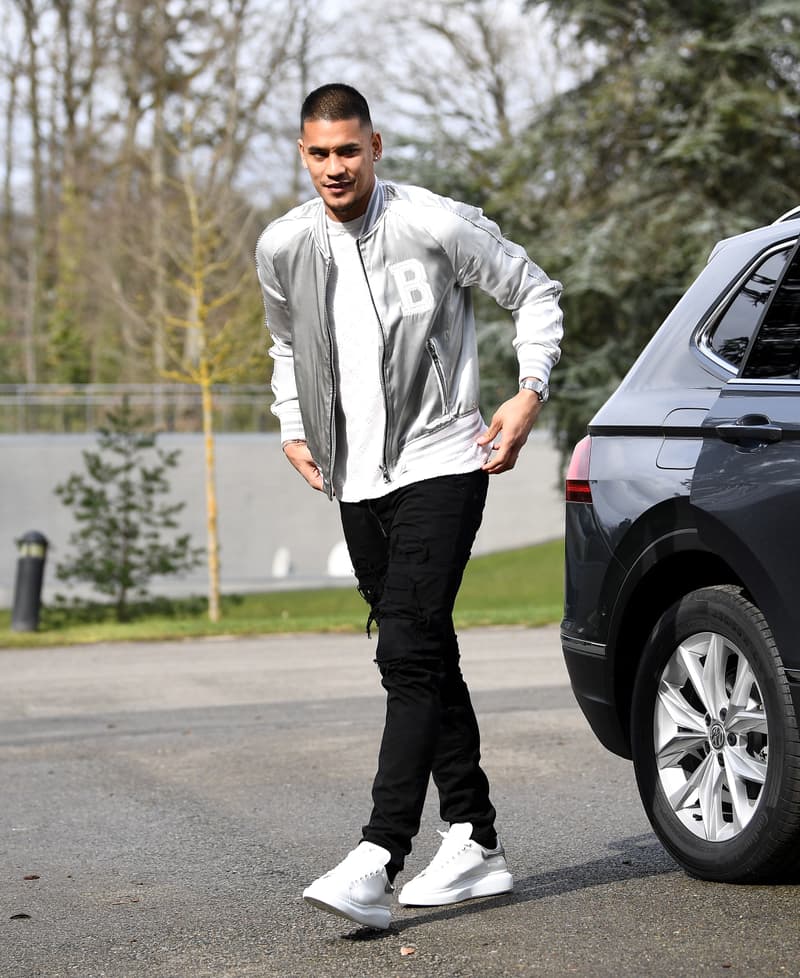 6 of 8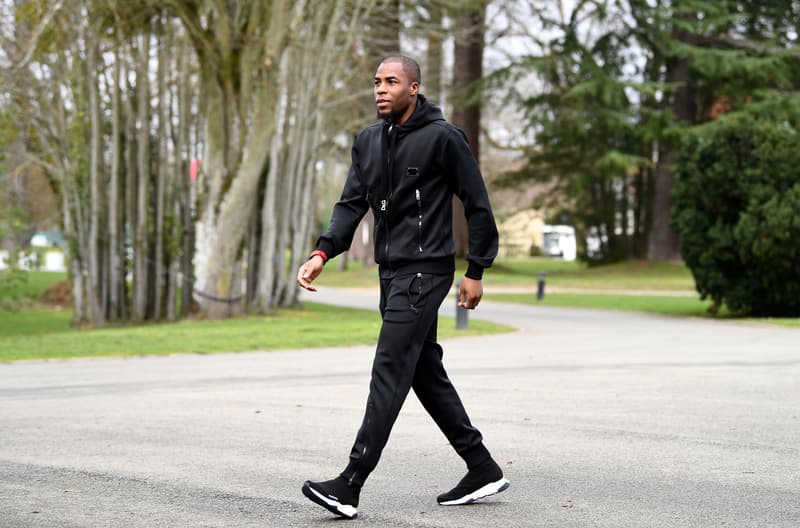 7 of 8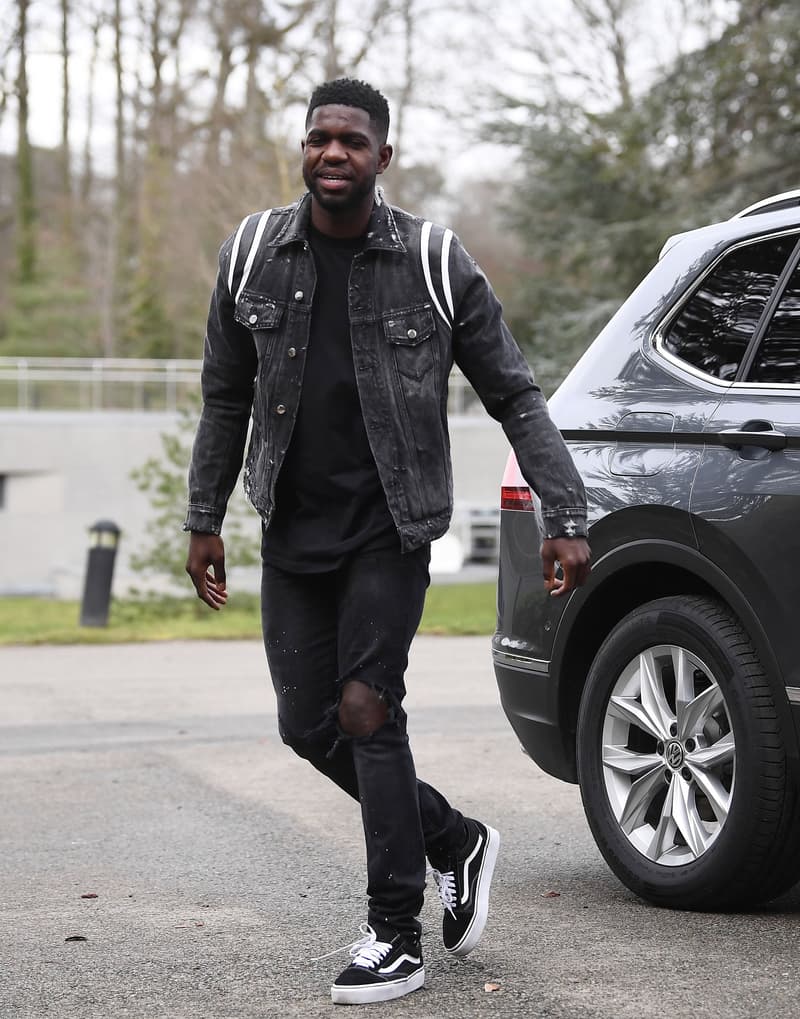 8 of 8
Après avoir enflammé Twitter suite à son but et son pénalty manqué face à Marseille, Kylian Mbappé a fait son arrivée à Clairefontaine en Nike x Off-White™ accompagné de Pogba, Griezmann, Kimpembe ou Samuel Umtiti dont nous avons décortiqué les looks. Rassemblés pendant plusieurs jours afin d'affronter la Moldavie et l'Islande pour les Éliminatoires de l'Euro 2020, les Français ont soignés leurs allures comme souvent.
Qui de mieux que nos champions du monde pour rocker les pièces les plus chaudes du moment ? Des Blazer Nike x Off-White™  de Mbappé aux adidas x Alexander McQueen d'Areola, en passant par les Louis Vuitton de Kimpembe, le sneaker game des Bleus est toujours au point. Même si Paul Pogba s'est démarqué en sortant de sa voiture en claquettes/chaussettes estampillées "PP", sa marque éponyme. Niveau apparel, ensembles Off-White™, jeans Balmain, pull AMI, tracksuits D&G ou adidas habillent nos internationaux aux styles parfois très complémentaires.
Naviguez à la travers la galerie ci-dessus pour avoir un aperçu des looks des joueurs français pour leur arrivée à Clairefontaine et si vous êtes fans de foot, sachez que l'UEFA a ouvert une enquête sur Neymar.
?Clairefontaine
➡️ 2 matchs au programme : Moldavie – France et France – Islande #MOLFRA #FRAISL #FiersdetreBleus pic.twitter.com/fTvXtpdJE8

— Equipe de France ⭐⭐ (@equipedefrance) 18 mars 2019
Nos Bleus sont à Clairefontaine pour le premier rassemblement de l'année ! ?#MOLFRA #FRAISL #FiersdetreBleus pic.twitter.com/pGb9JPbfWq

— Equipe de France ⭐⭐ (@equipedefrance) 18 mars 2019