Voici Votre Premier Aperçu De La Toute Nouvelle Silhouette GOLF, Le Fleur
Dévoilée lors du lookbook hivernal de la marque.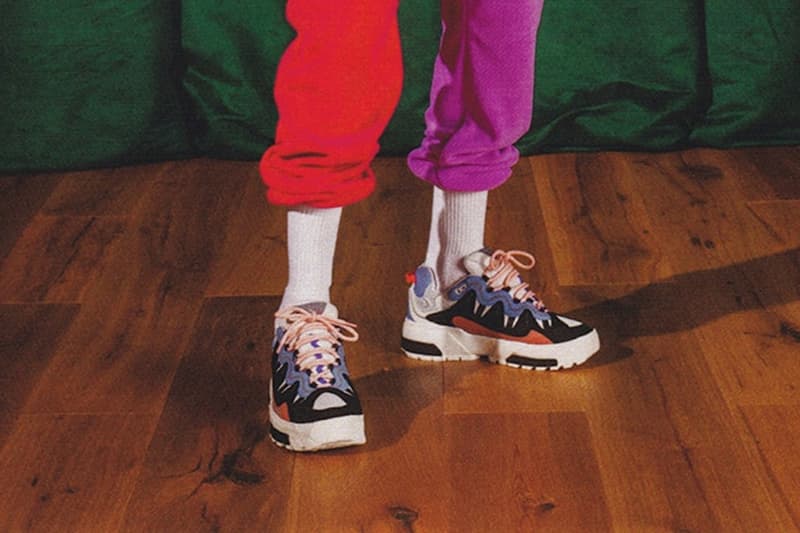 Il y a quelques heures, Tyler, The Creator présentait le lookbook hivernal de sa marque GOLF où se dévoilait la toute nouvelle silhouette sneaker GOLF, Le Fleur.
Si la sortie du lookbook hivernal de GOLF était plutôt tardif sachant que la plupart des pièces sont déjà sorties, comme l'avouait la marque dans un post Instagram, l'information importante de ce lookbook a failli vous échapper. En effet, aux pieds de l'un des mannequins se dévoilait une toute nouvelle silhouette GOLF, Le Fleur qui ne semble pas avoir été imaginée avec Converse. En effet, si le label de Tyler, The Creator collabore depuis de nombreux mois pour ses baskets GOLF, Le Fleur, cette nouvelle silhouette imposante ne semble pas brandée de la marque américaine. Cette silhouette inédite, inspirée du skateboard, est construite d'une épaisse semelle et d'un upper mélangeant plusieurs empiècements. Un modèle que l'on avait déjà aperçu dans un autre coloris aux pieds de A$AP Rocky dans la vidéo présentant la collection Automne/Hiver 2019 de GOLF.
Découvrez dans cet article votre premier aperçu de la nouvelle silhouette GOLF, Le Fleur et restez connectés pour plus d'informations.
Dans notre actualité sneakers, adidas a dévoilé un nouveau pack inspiré du motorsport.