Énorme succès pour Netflix qui dévoile les chiffres d'audience de "The Irishman" pour sa première semaine
Le pari est réussi pour la plateforme de streaming.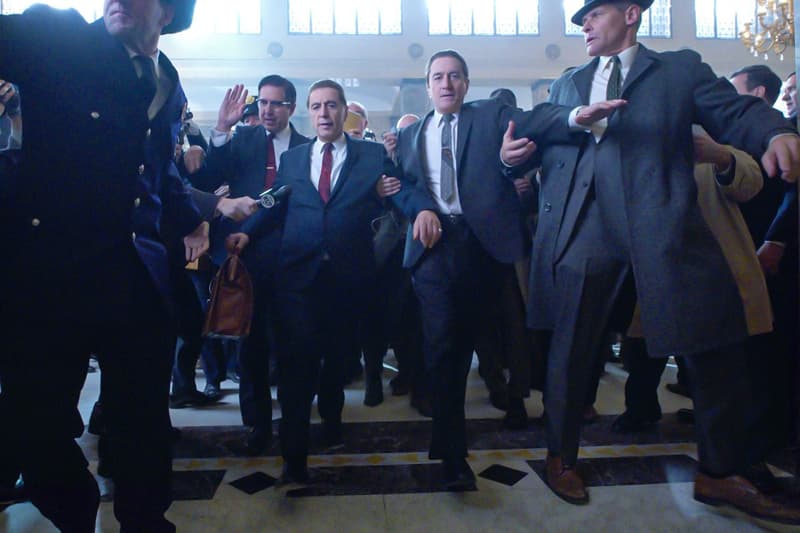 Dernière grosse production Netflix en date, The Irishman de Martin Scorsese a connu un succès exceptionnel sur la plateforme. En effet, le long-métrage du célèbre réalisateur a tout simplement été regardé par plus de 26 millions de comptes abonnés au cours des sept premiers jours qui ont suivi sa sortie.
Des chiffres impressionnants, d'autant que Netflix ne communique que sur le nombre de comptes qui ont visionné le film et non pas sur le nombre potentiel de spectateurs. Et s'il n'y a pas eu de quoi détrôner Bird Box et son record en première semaine, Ted Sarandos, patron de la programmation chez Netflix, estime que le film pourrait atteindre la barre des 40 millions après un mois d'exploitation, soit un quart des 160 millions d'abonnés payants.
Le pari est donc réussi pour Netflix qui avait investi près de 160 millions de dollars pour The Irishman. Chez les observateurs aussi le film cartonne puisqu'il est nommé dans cinq catégories aux Golden Globes Awards, l'un des prix du cinéma américain les plus convoités.
*pours glass of wine*

*dips bread*

My friends, I've got some news from the big guy at the top: THE IRISHMAN was watched by 26,404,081 accounts globally — within its first 7 days on Netflix. pic.twitter.com/abVV993CWS

— Netflix Film (@NetflixFilm) December 10, 2019