Les Migos ont désormais leur propre menu fast food chez Popeyes
La collab qu'on attendait pas.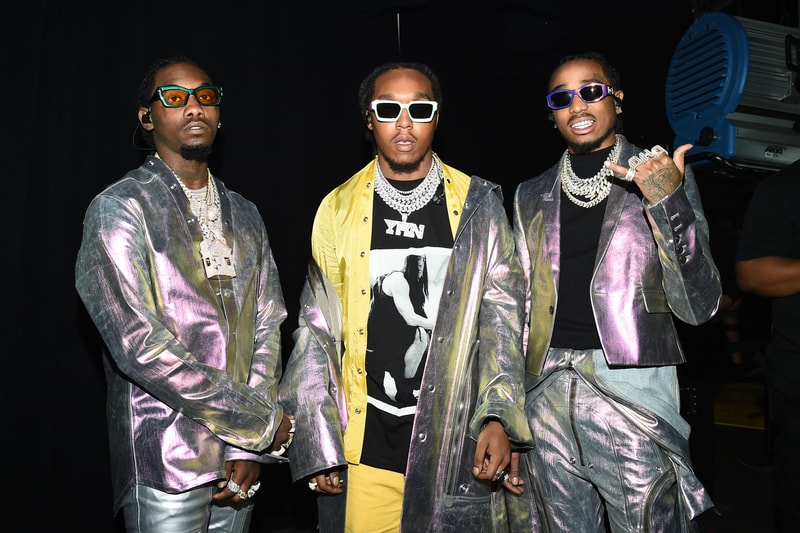 Entre la chaîne de fast-food américaine spécialisée dans le poulet Popeyes et Migos, l'histoire d'amour continue. Après plusieurs activations plus tôt cette année autour du fameux et viral "Chicken Sandwich", voilà que le groupe de rap d'Atlanta a droit à son propre menu, décliné en quatre versions, chez Popeyes, en collaboration avec Uber Eats.
Pour une durée limitée (du 6 décembre au 2 janvier 2020), les Américains et les Canadiens pourront choisir de se faire livrer le Tour Rider, The Offset, The Quavo ou bien The Takeoff. Des menus aux compositions diverses inspirés par les produits favoris du groupe livrés dans un packaging spécial que vous pouvez observer dans la publication ci-dessous. De quoi booster les ventes de Popeye pour la fin d'année ?
Well this is interesting… Thoughts? #EatLikeMigos pic.twitter.com/FaswbaPKk7

— Mike Jordan is #OUTCHEA (@MichaelBJordan) December 5, 2019
We made @Migos faves official menu items on Popeyes. It's only on @UberEats in Georgia today and nationwide tomorrow. #EatLikeMigos pic.twitter.com/RFZkNfYIgk

— Popeyes Chicken (@PopeyesChicken) December 6, 2019
Dans le reste de l'actualité, un leak révèle toutes les sorties d'albums programmées en 2020, avec Drake, Kendrick Lamar, Rihanna ou encore Daft Punk.