IKEA célèbre le lancement de sa collab avec Virgil Abloh en rajoutant des guillemets à son nom d'enseigne
Et la foule a pu faire la queue dans des couvertures et sur des fauteuils prêtés par le géant suédois.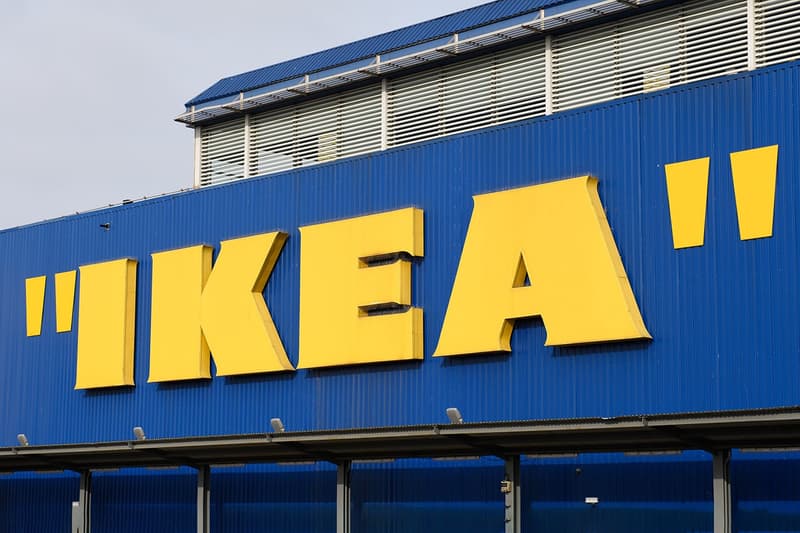 1 of 2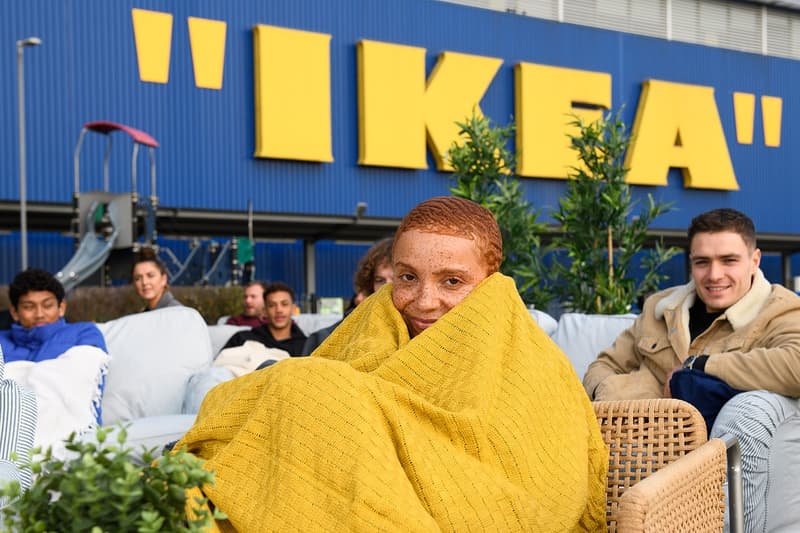 2 of 2
Pour le lancement de la collection MARKERAD imaginé avec Virgil Abloh, IKEA a modifié son logo pour la première fois de sa longue histoire. Pour célébrer l'utilisation emblématique des guillemets par Abloh tout au long de son travail, le géant de l'ameublement a emboîté le pas en mettant son logo jaune entre deux énormes guillemets. Le panneau modifié se trouve actuellement sur le site d'IKEA à Wembley en Angleterre et il restera en place tout au long du week-end de lancement.
Si certains campouts sont déjà installés là où la collection droppe en physique, IKEA accueille les membres de sa file d'attente avec des canapés, des fauteuils, des couvertures et des coussins pour que tout le monde soit au chaud pendant l'attente. En France vous ne pourrez acheter les produits de la collab que via tirage au sort.
Vous pouvez y participer du 1er au 6 novembre et on vous dit comment faire ici.
To celebrate our new collab with one of fashion's hottest designers we've given our Wembley store a little "makeover". Collection on sale 01.11.19. Ticket holders only. More info at https://t.co/zrV7LGENd5 pic.twitter.com/PfqDRwD8MT

— IKEA UK (@IKEAUK) November 1, 2019