Human With Attitude droppe un ballon de basket qui brille dans le noir
Disponible dès maintenant.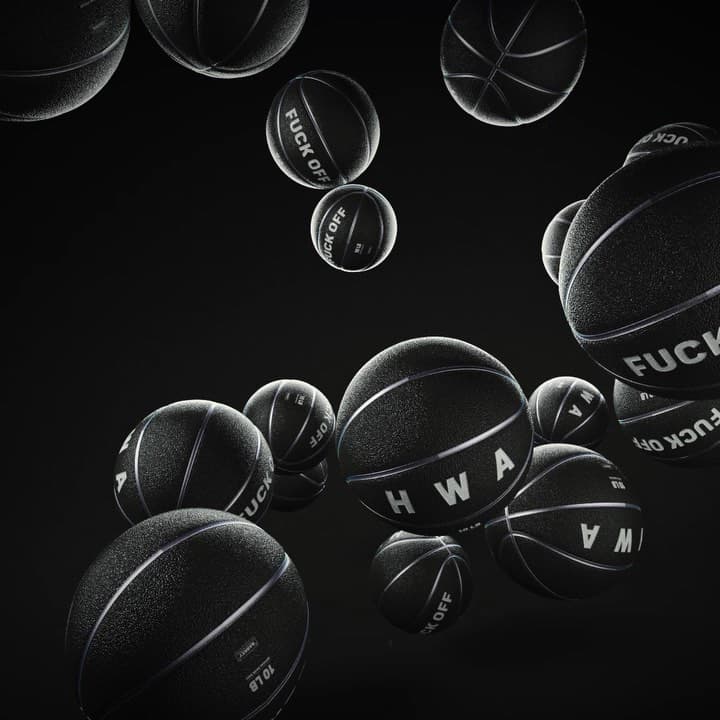 Après BENKLARK et son ballon de basketball haut de gamme, c'est au tour de Human With Attitude de rendre hommage à la culture B-BALL avec un tout nouveau ballon qui brille dans le noir. L'accessoire imaginé par le label français est entièrement habillé de noir et détaillé de lignes et d'inscriptions "HWA" et "FUCK OFF" confectionnés d'un matériau "Glow in the dark". Le ballon qui réunit le sport iconique au streetwear provocateur de Human With Attitude est disponible dès maintenant en exclusivité chez Second Chapter à Paris.
Rendez-vous chez Second Chapter pour shopper le nouveau ballon de basket qui brille dans le noir de Human With Attitude, et dans notre actualité HOLOGRAM dévoilait récemment les nouvelles pièces de sa collection hivernale.
Second Chapter Paris
56 rue Caumartin
75009 Paris