Une Star Wars x adidas Nite Jogger "Stormtrooper" fait surface
La collaboration commence à se dévoiler.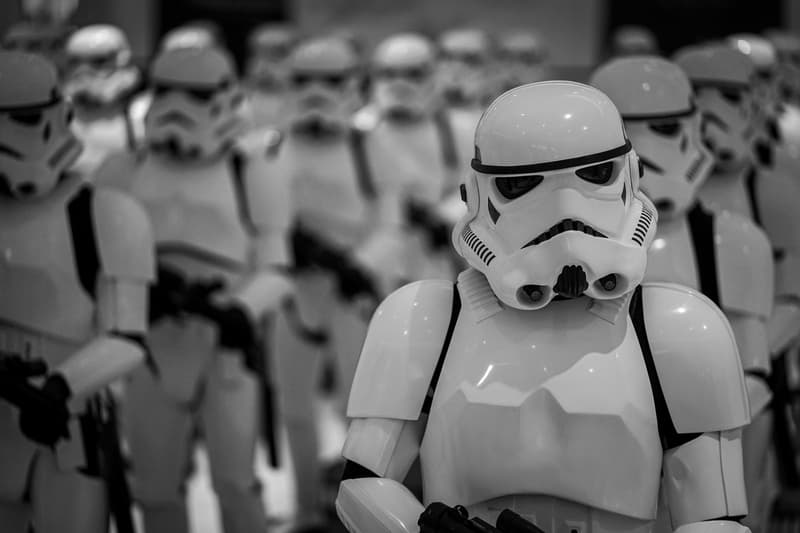 La collaboration entre adidas et Star Wars, que les rumeurs annoncaient sur les réseaux sociaux, devrait bientôt se concrétiser puisqu'un premier aperçu d'une Nite Jogger au coloris inspiré par les iconiques Stormtroopers vient de faire surface.
Après une première sneaker inspirée par R2-D2 teasée il y a quelques jours, il semblerait que les soldats de l'Empire auront également droit à leur basket lors de cette collaboration avec la marque aux trois bandes. Cette première image de la Nite Jogger Stormtroopers nous montre une paire confectionnée d'un upper majoritairement blanc contrasté par des détails noir, du suede gris et des touches réflechissantes complété par une semelle BOOST. Une étiquette imaginée pour la collaboration représentant un Stormtrooper se retrouve sur la languette tandis que les phrases "Open the blast doors!" et "Set to stun", référence au quatrième volet de la saga, sont inscrites au talon.
Découvrez ci-dessous les premières images de cette Star Wars x adidas Nite Jogger Stormtroopers grâce aux images de @yankeekicks, et restez connectés pour plus d'informations concernant sa sortie.
Dans notre actualité découvrez notre sélection de sneakers à shopper chez Farfetch.