Voici Toutes Les Ventes Aux Enchères Mode Et Street Culture À Venir Chez Artcurial
Avec du Margiela et du street art en têtes d'affiche.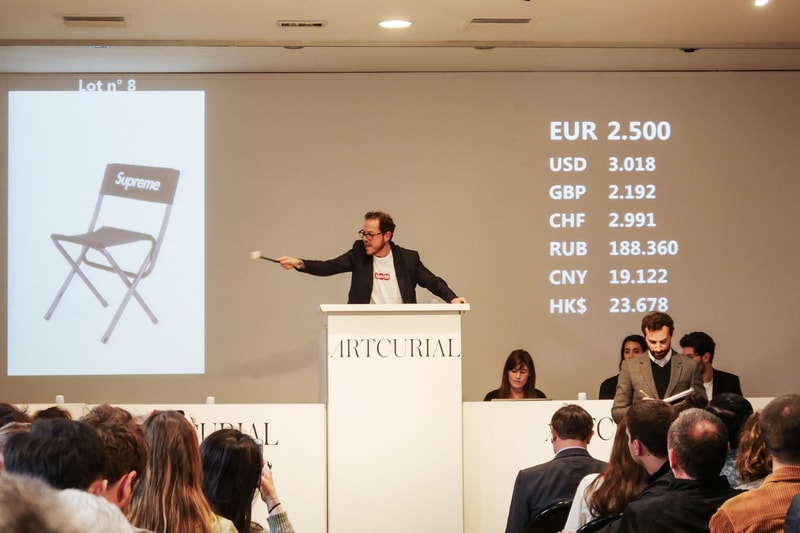 1 of 2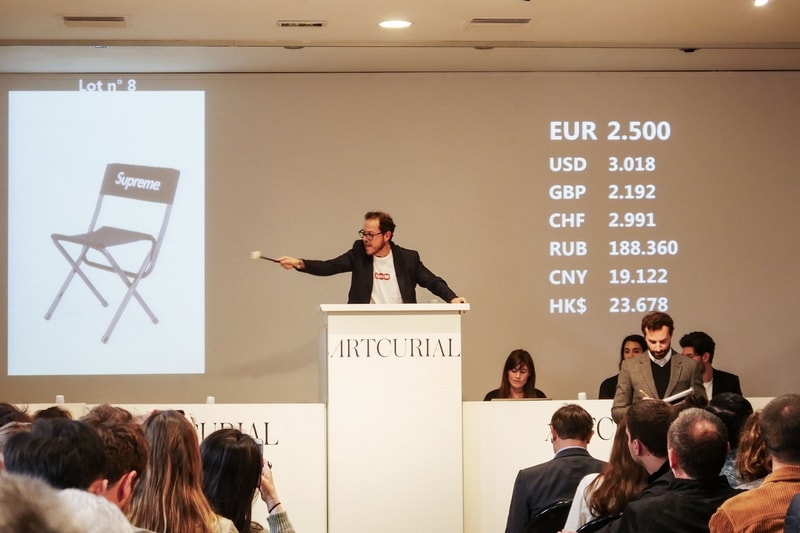 2 of 2
Elle avait beaucoup fait parler d'elle avec des ventes dédiées à Supreme ou au street art avec Banksy en tête d'affiche, Artcurial va bien poursuivre sur sa lancée en 2019 et organiser de nouveaux événements dédiés à la mode et à la street culture.
La Maison de ventes aux enchères basée à Paris vient de dévoiler son calendrier de février à juillet prochain, et il sera fourni. Au menu pour la mode, des ventes de pièces vintage signées Margiela et Hermès, et pour la street culture, "Urban Lifestyle" online en mars, "Don't believe the Hype", collection particulière mise en vente en avril, et enfin "Urban Art" en mai.
Artcurial n'a pas dévoilé les détails de ces différentes ventes, notamment les lots qui en feront partie, alors restez connectés pour davantage d'informations. Dans l'actualité artistique, sachez que l'oeuvre de Banksy en hommage aux victimes du Bataclan a été volée.
Les ventes mode et street culture à venir chez Artcurial :
Fashion Arts // Part I & II 
Online only
Du 13.02.19 au 18.02.19
Fashion Arts // Martin Margiela
Online only
Du 06.03.19 au 11.03.19
Urban Lifestyle
Online only 
Du 25.03.19 au 29.03.19 – 14h
Don't believe the Hype
Collection particulière d'Urban Art
30.04.19 – 19h
Hermès Vintage
Online only
Du 01.05.19 au 06.05.19
Urban Art // Part I & II
06 & 07.05.19 – 19h & 14h30