Tyrell Winston, L'Artiste Qui Récupère Des Objets Abandonnés Dans La Rue, Présente Sa Première Exposition À Paris
Une ode à la culture basketball de New York.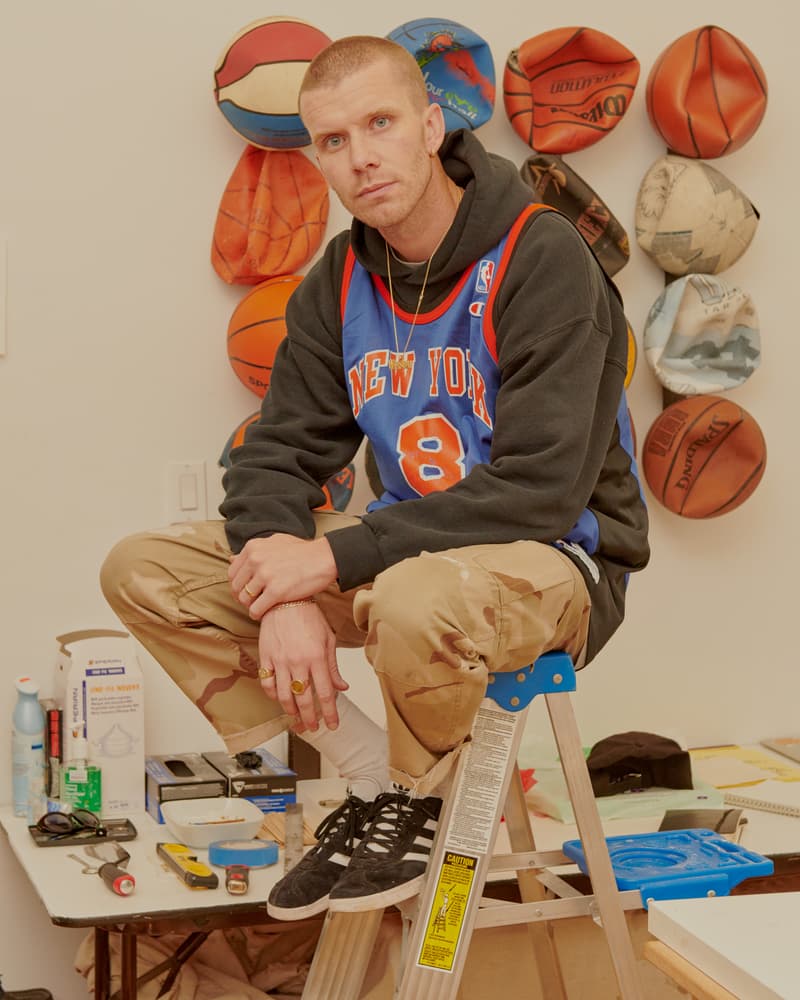 1 of 3
2 of 3
3 of 3
Ville d'art par excellence, Paris s'apprête à accueillir sa première exposition de Tyrell Winston intitulée "Lines", au sein de la galerie La Cité et sur le thème du basketball.
Si JR récolte les regards des parisiens pour les afficher dans le métro de la ville lumière, Winston récupère les objets abandonnés dans les rues de New York pour les réinterpréter et leur offrir une seconde vie, leur donner un autre sens. C'est ce que l'artiste exprime à travers ces ballons usés, ces filets hors d'usage ou ces mégots de cigarette. L'espoir, la résurrection et l'insouciance sont des concepts qui s'expriment via cette exposition que vous pourrez découvrir du 13 février au 15 mars 2019 dans la galerie La Cité. L'artiste présentera ses œuvres le 13 au soir pour un vernissage qui lancera sa toute première installation dans la capitale.
En attendant le lancement de cet évènement, voici toutes les ventes aux enchères mode et street culture prévues chez Artcurial.
Galerie La Cité
14 Cité Bergère
Paris 75009