SBTG Célèbre La Venue Du Paris Saint-Germain À Singapour Avec Une Nike Air Force 1 Customisée
Et un skateboard assorti.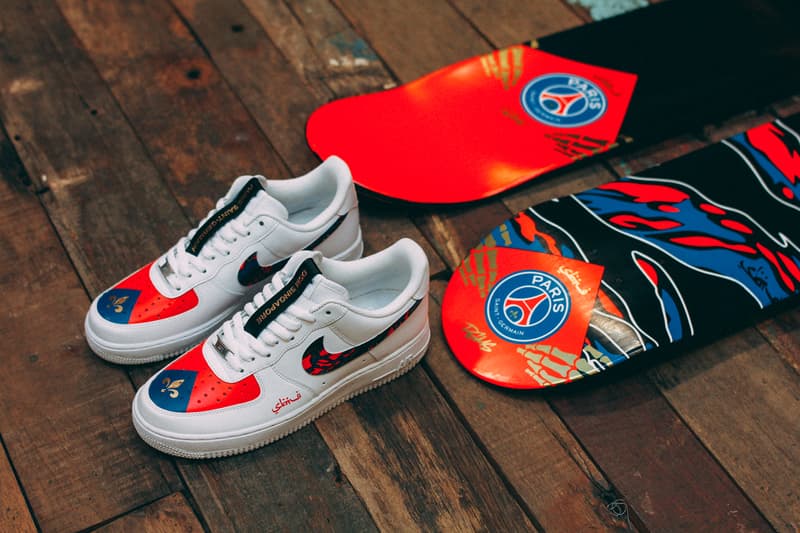 1 of 6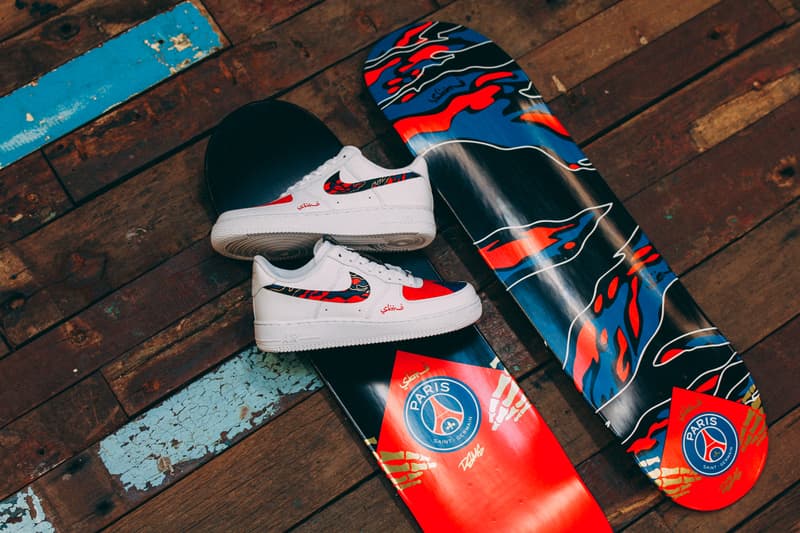 2 of 6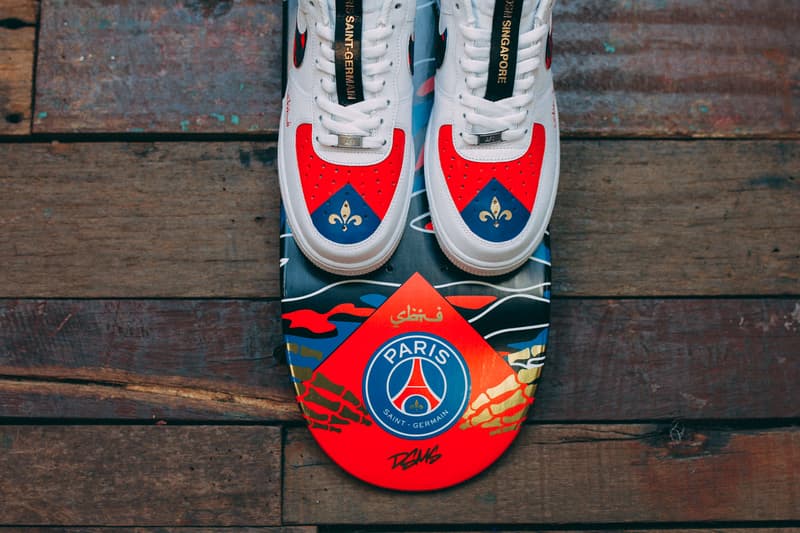 3 of 6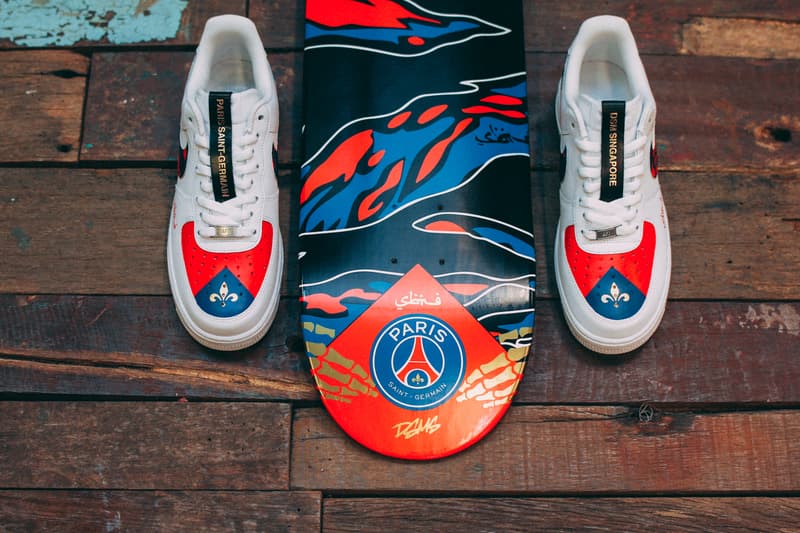 4 of 6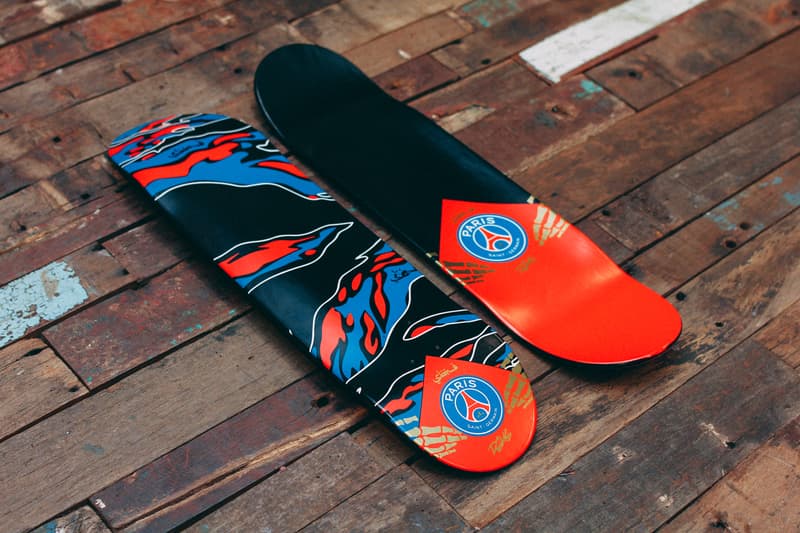 5 of 6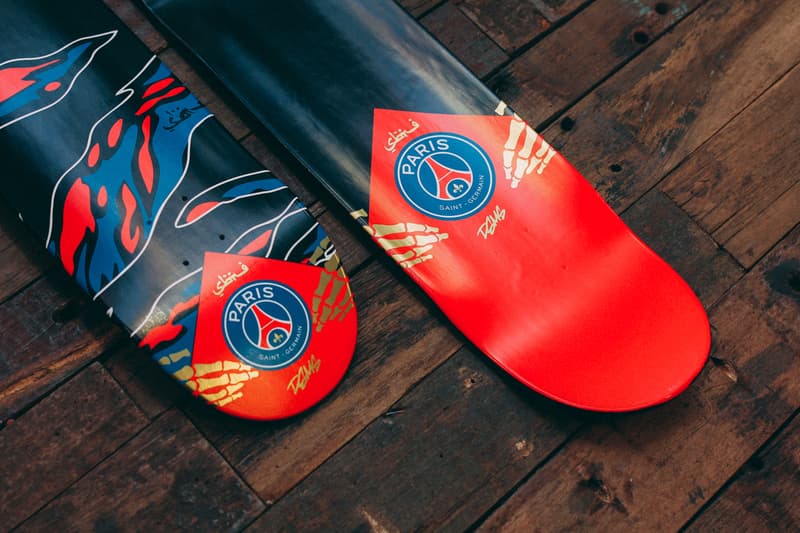 6 of 6
A l'occasion de la venue du PSG à Singapour pour leur "Asia Tour", le shop Singapourien SBTG a dévoilé une paire de Nike Air Force 1 et un skateboard customisés.
Le Paris Saint-Germain et Nike se font de plus en plus proches ces dernières semaines, comme le prouve cette PSG x Air Jordan 5 qui devrait sortir bientôt. Le shop singapourien SBTG a voulu célébrer cette proximité et la venue des joueurs à Singapour en dévoilant une Nike Air Force 1 customisée, présentée lors de l'événement Open Air de Dover Street Market Singapore. L'iconique paire s'habille de rouge et de bleu ainsi que de la fleur de Lys sur la toebox. Différentes inscriptions complètent le design de la paire disponible à l'événement de DSM au prix de 440$.
N'hésitez pas à nous dire ce que vous pensez de ce skateboard et de cette Nike Air Force 1 customisée en l'honneur du Paris Saint-Germain par SBTG. Dans notre actualité, Mbappé explique pourquoi il a choisi le numéro 7.