Des Mains Géantes Soutiennent Le Nouveau Golden Bridge Au Vietnam
Surplombant les montages Da Nang.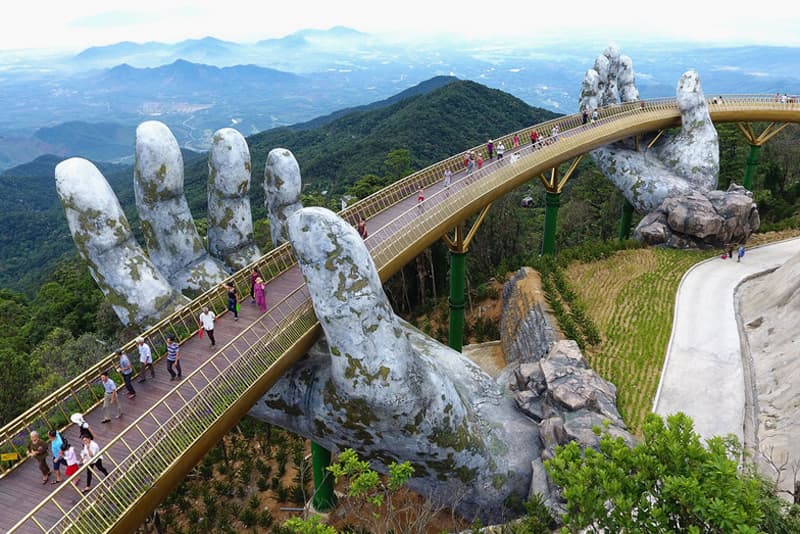 1 of 3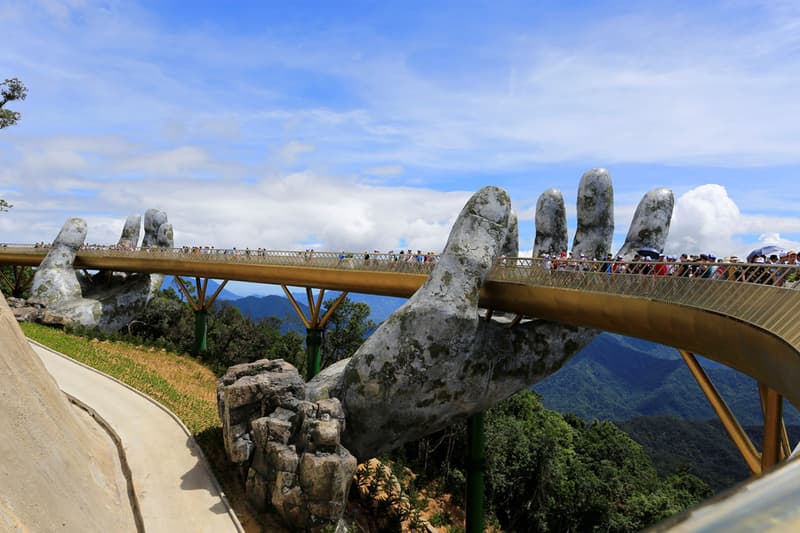 2 of 3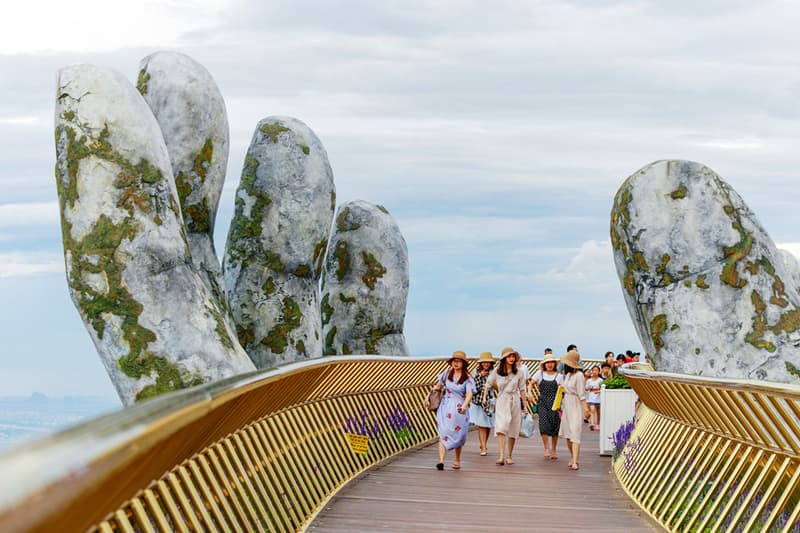 3 of 3
Des mains en pierre soutiennent le nouveau Golden Bridge au Vietnam. Située à 1400 mètres d'altitude sur les collines Ba Na, la passerelle de 150 mètres a été organisée par TA Landscape Architecture. Une rangée de fleurs Lobelia Chrysanthemum est placée à travers le pont, complétant les balustrades couleur or. Le projet a coûté environ 2 milliards de dollars américains pour attirer les touristes dans le jardin Thien Thai, selon. The Spaces. Regardez de plus près le Golden Bridge en regardant la vidéo ci-dessous et faites-nous part de vos impressions. 
Récemment nous vous faisions découvrir Little Pipe Cay une escapade pour vos vacances de cet été.