UPDATE : La Collection KAWS x Uniqlo UT "Sésame Street" A Une Date De Sortie Officielle
Avec Elmo, Cookie Monster et Oscar the Grouch.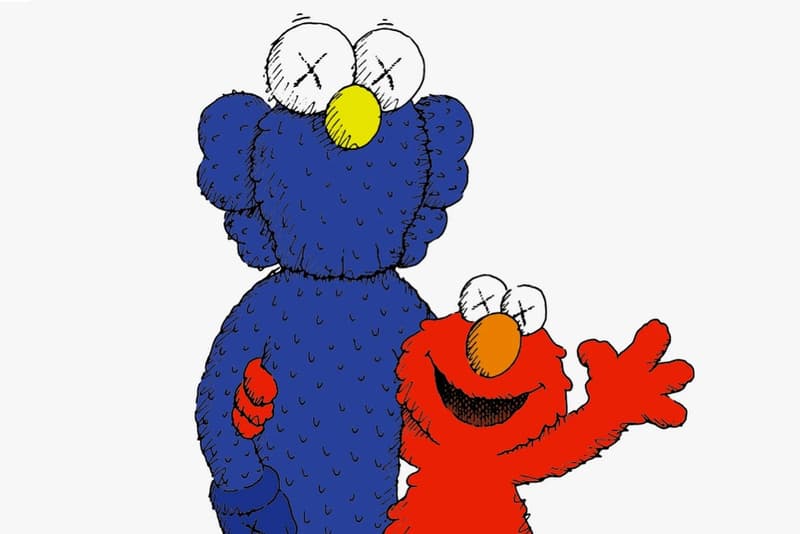 UPDATE : Selon la page UT D'Uniqlo, la collection KAWS x Uniqlo UT "Sésame Street" sera en ligne le 28 juin avant de sortir dans certains magasins les 29 juin.
Hier, l'artiste célèbre KAWS a teasé sa prochaine collaboration sur le thème de Sésame Street avec le détaillant japonais Uniqlo. Bien que nous ayons peu d'images du BFF Companion KAWS, aux côtés des personnages préférés de Sésame Street, comme Oscar the Grouch, Ernie & Elmo, nous avons un premier regard sur la capsule à venir grâce à @onusofficial. La collection arbore des tee-shirts colorés, les graphismes se distinguent notamment par un Companion KAWS embrassant Bert, Ernie et Elmo ou un Companion caché dans la poubelle d'Oscar the Grouch, avec Elmo et Cookie Monster. KAWS a même partagé une photo de sa fille portant un tee-shirt de la collection. Bien qu'aucune date précise n'a été révélée, la collection KAWS x Uniqlo UT Sésame Street devrait bientôt arriver.
Récemment Uniqlo rendait hommage à la gastronomie japonaise avec sa collection "UT RAMEN".