Un Nouvel Aperçu De La Air Jordan 3 Et Du Merch Exclusif Du Quai 54
Avec des claquettes et une coach jacket.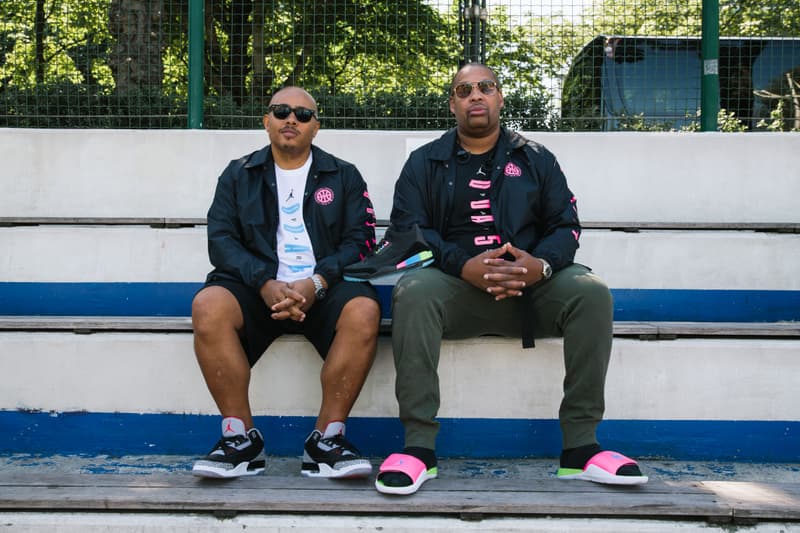 1 of 8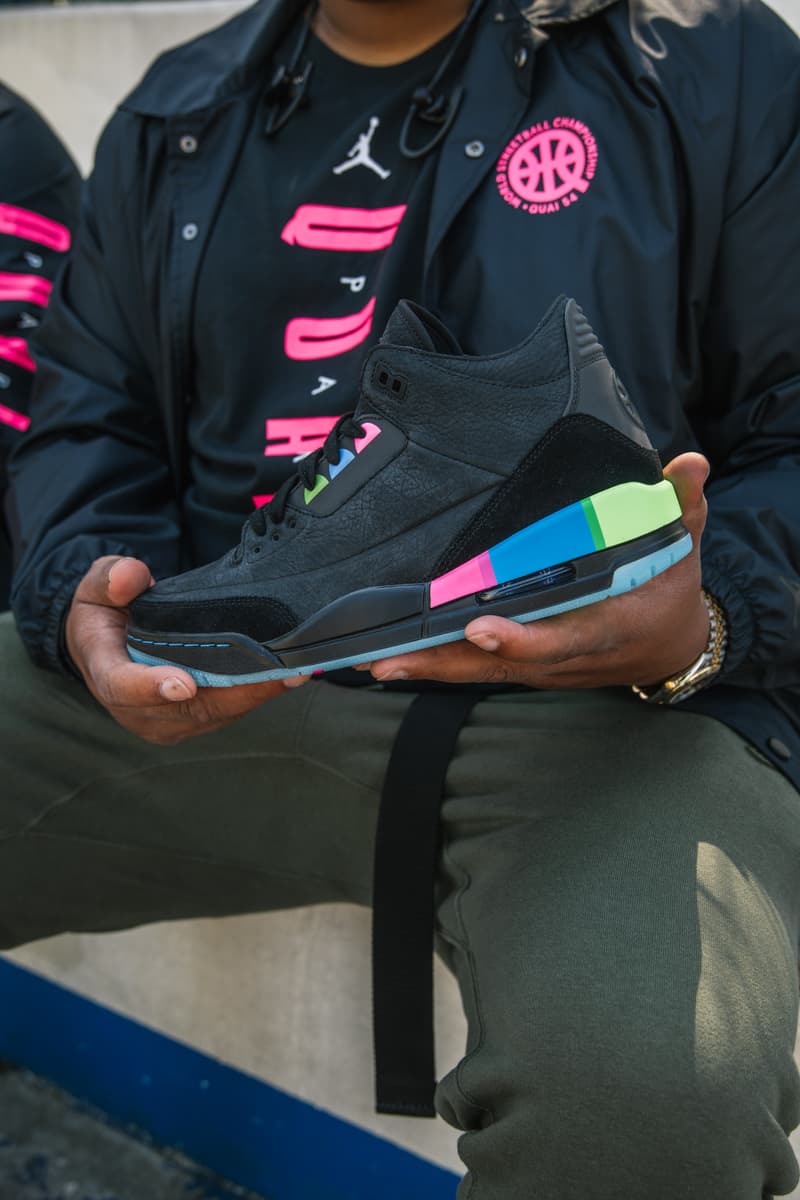 2 of 8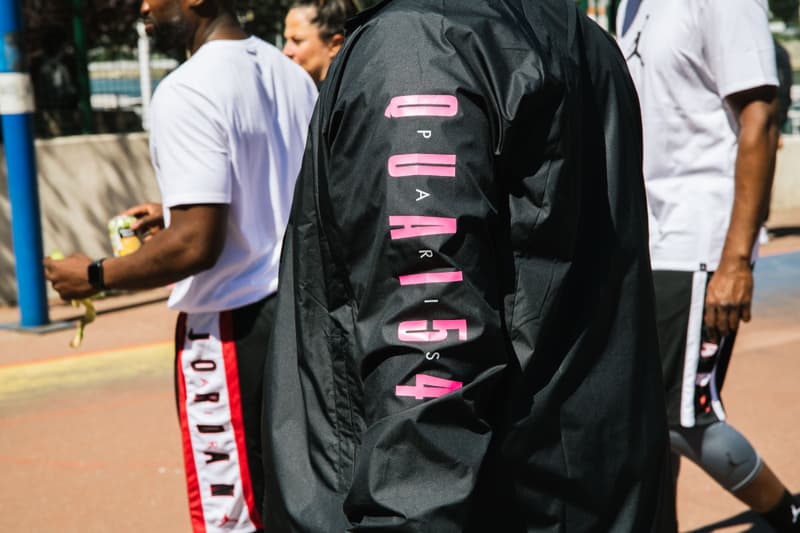 3 of 8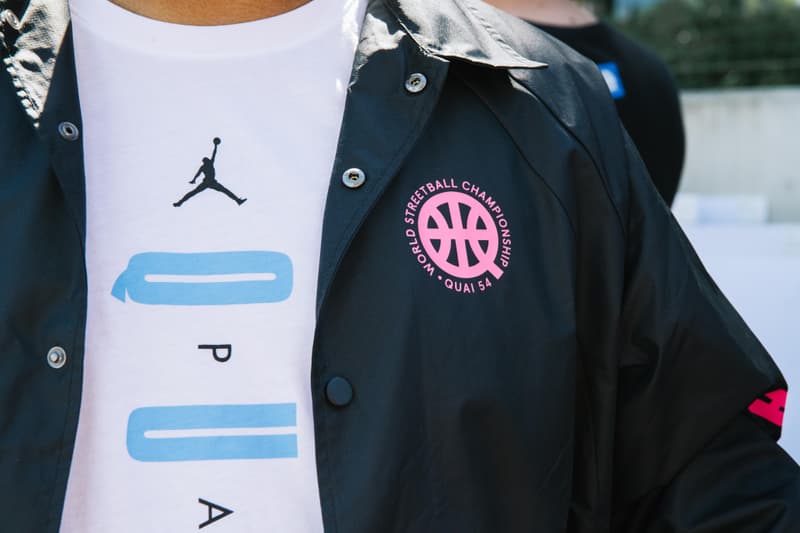 4 of 8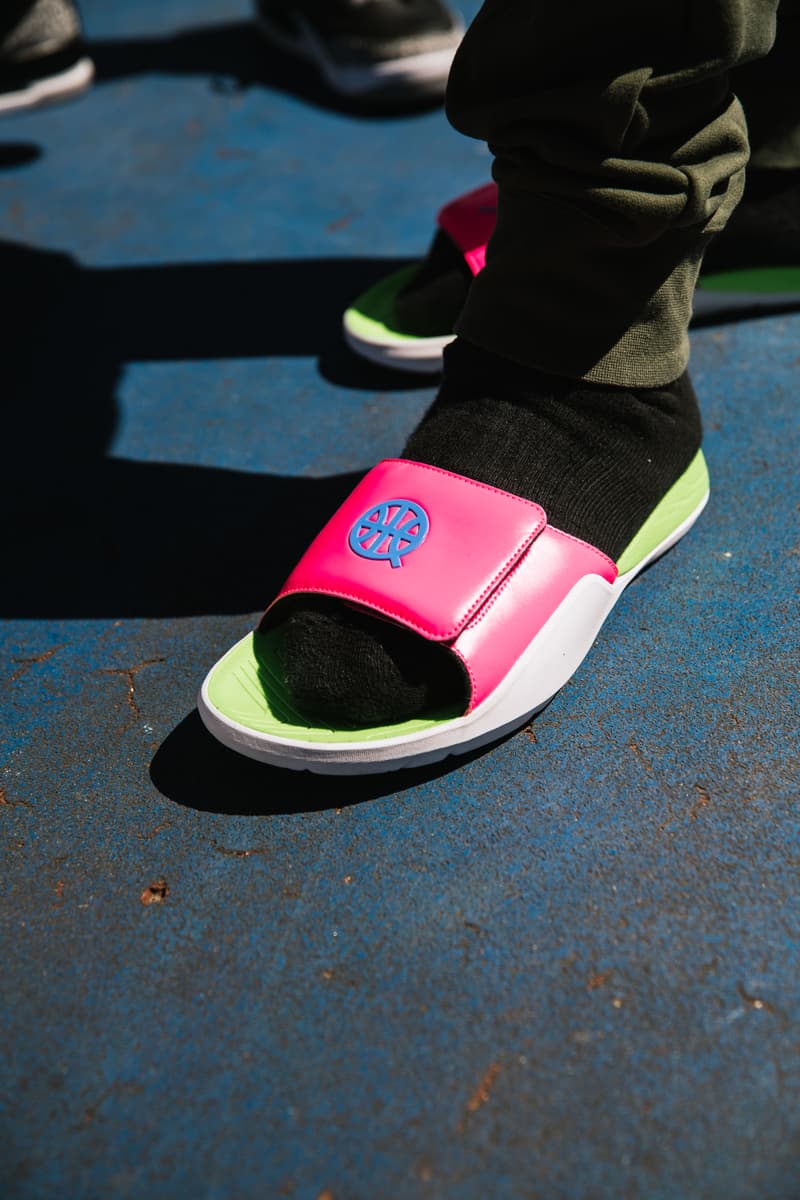 5 of 8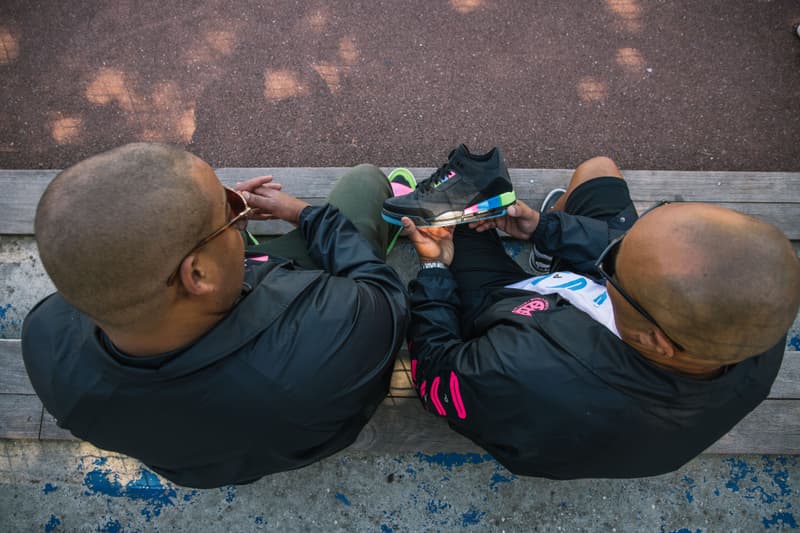 6 of 8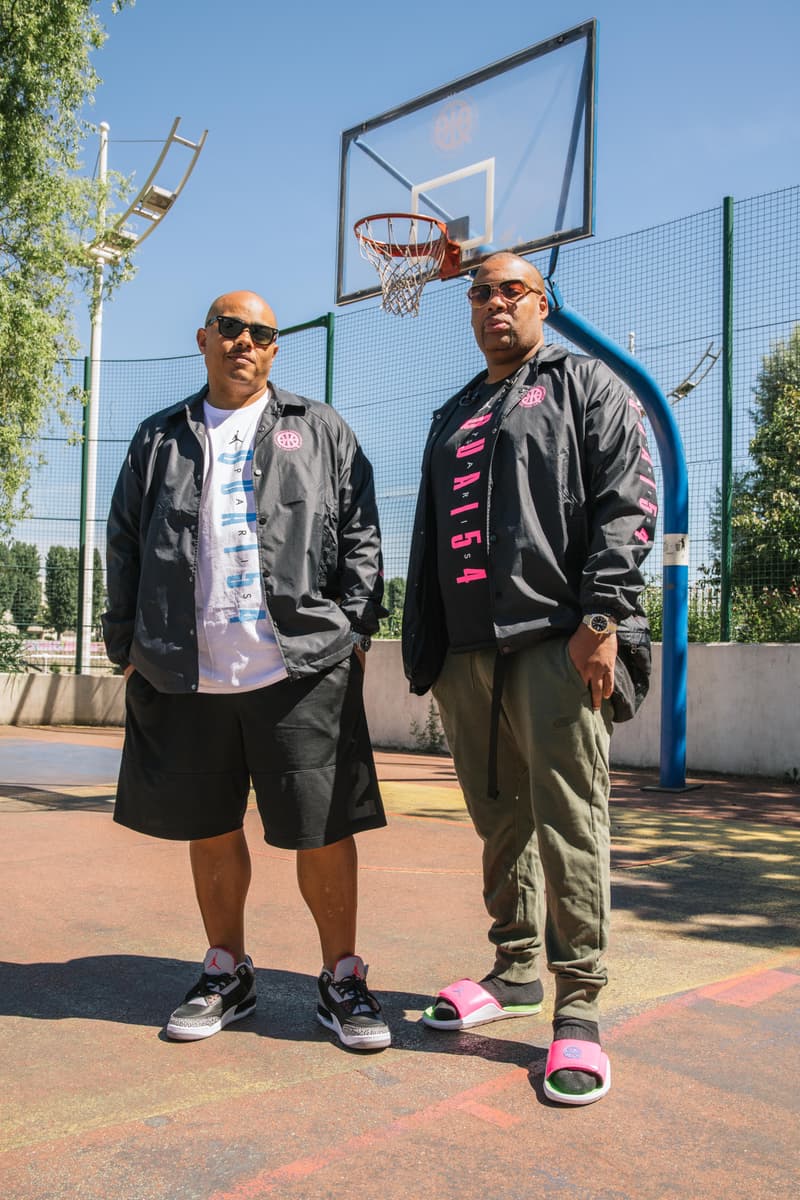 7 of 8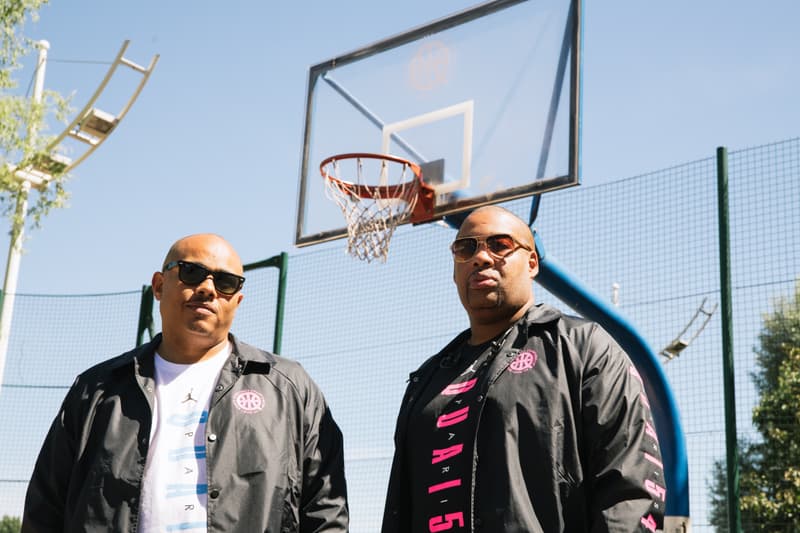 8 of 8
Alors qu'on vous offrait un premier aperçu de la Air Jordan 3 en l'honneur du Quai 54, le tournoi de streetball le plus connu au monde présente de nouvelles images de son merch exclusif en collaboration avec Jordan Brand. L'édition de cette année qui prendra place les 7 et 8 juillet prochains présente des pièces qui ne dérogent pas à l'identité visuelle de l'évènement avec une dominante de noir mais qui surprend avec des touches colorés. Des touches de rose, de jaune et de bleu relèvent ainsi le design de la Air Jordan 3 que l'on peut apercevoir de très près à travers les clichés ci-dessus, où on peut voir les deux fondateurs du Quai la mettre en avant.
En plus de cette paire, Jordan révèle aussi une paire de claquettes colorée ainsi qu'une veste noire de type coach jacket portant le branding Quai 54 en rose sur la manche gauche. Après le buzz crée par la claquette/banane de Nike, il ne fait aucun doute que la paire à la lanière rose et à la semelle jaune et blanche saura trouver preneur durant l'été, que ce soit sur le bord du terrain de la Pelouse de Reuilly ou dans les rues d'un Paris ensoleillé.
Passez en revue les photos exclusives ci-dessus et dans l'actualité du tournoi, notez que les places pour le Quai 54 sont déjà en vente sur internet.