La Nouvelle Nike Air VaporMax Flyknit 2.0 Ne Passe Pas Inaperçue
Oserez-vous ?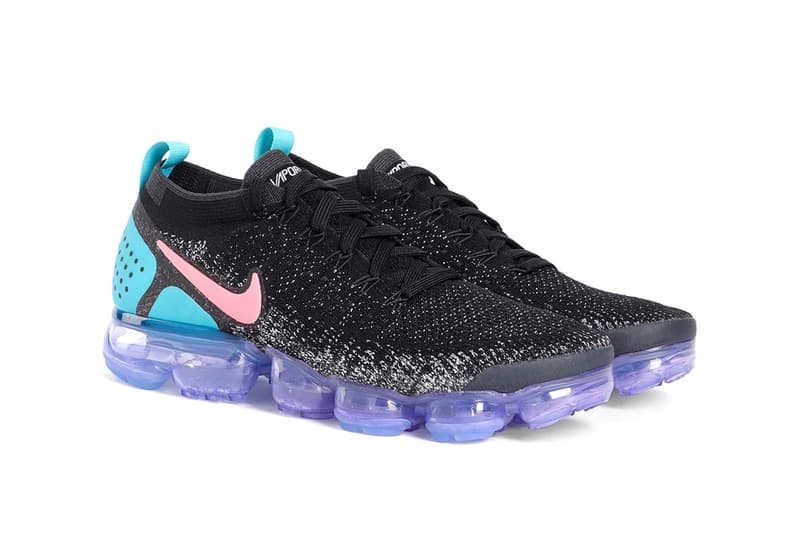 1 of 5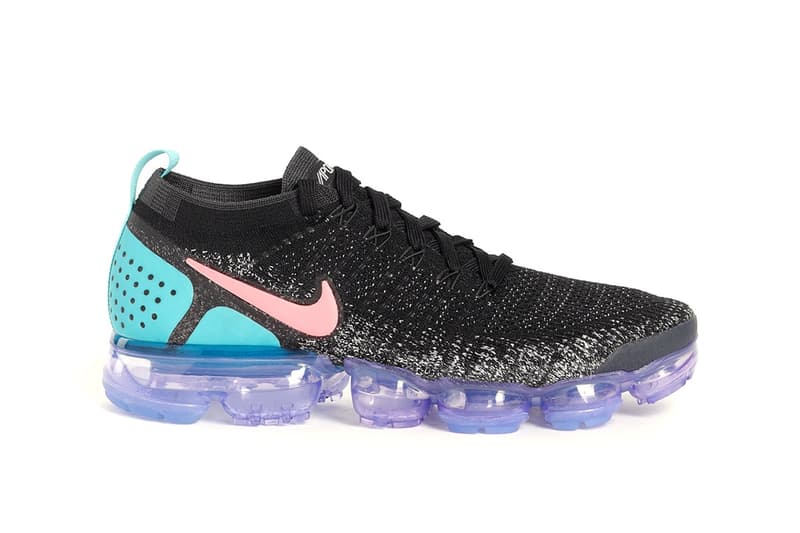 2 of 5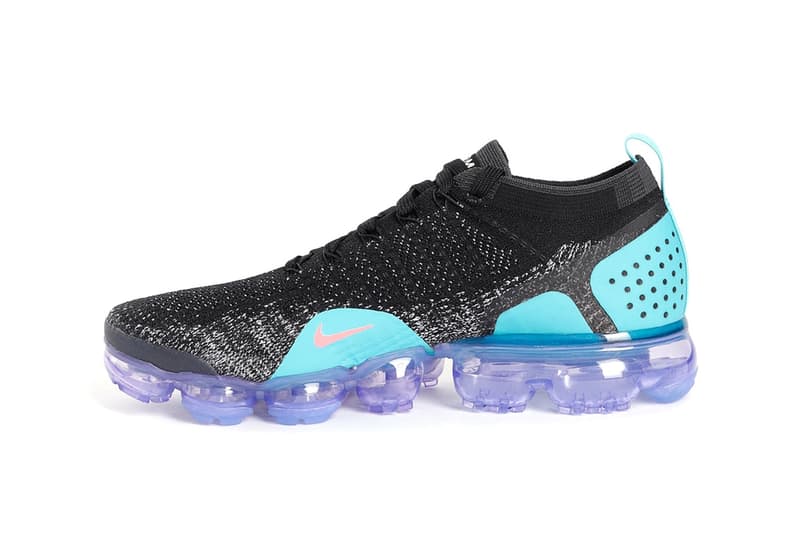 3 of 5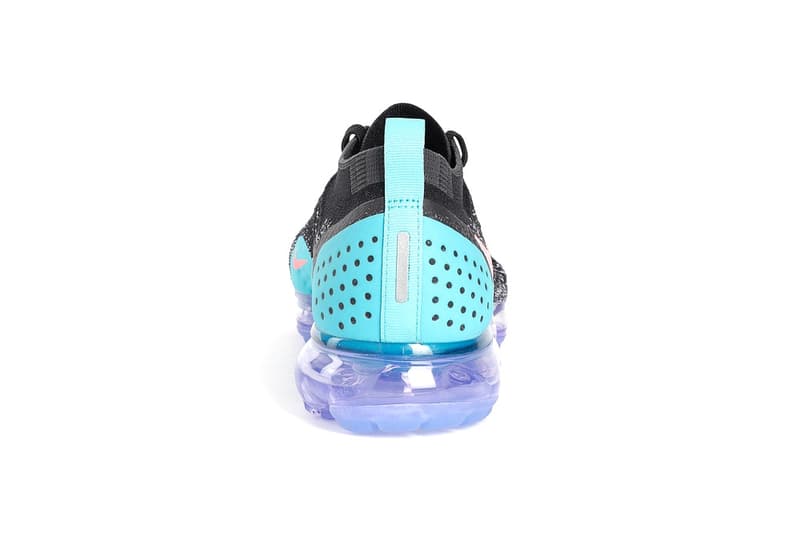 4 of 5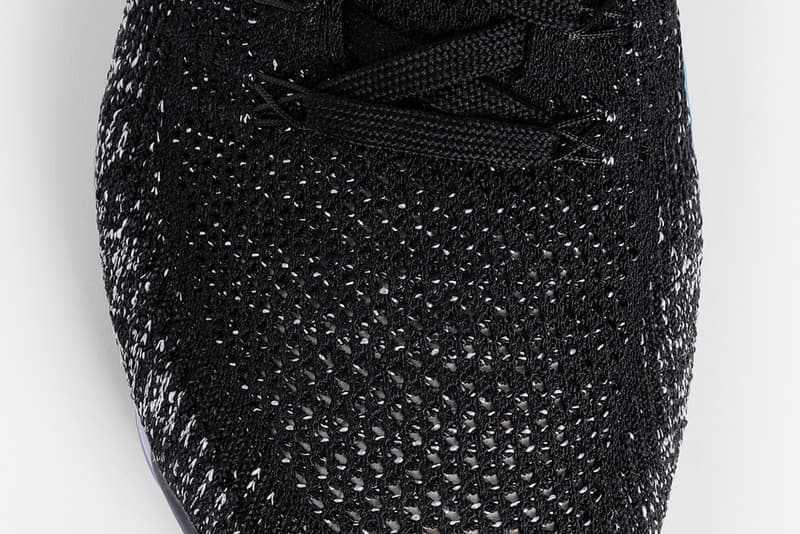 5 of 5
Alors qu'on attend un modèle spécial LGBT de la VaporMax pour le mois de Juin, la sneaker si spécifique de la marque au Swoosh se prépare à revenir dans une version Flyknit 2.0 multicolore. Une déclinaison colorée pour le moins intéressante qui résulte en une paire estivale singulière.
Principalement conçue en matière Flyknit noire, le restant des éléments constituant le modèle se veut coloré : un Swoosh latéral rose pale, des inserts bleus ciel et une semelle violette transparente. On n'a jamais dit que la famille des VaporMax se prétendait low profile.
La Nike Air VaporMax Flyknit 2.0 est disponible chez certains revendeurs, comme Antonioli, au prix d'environ 200€.
Dans les dernières actualités liées aux sneakers, on vous offre un aperçu sur les nouvelles Onitsuku Tiger.