Louis Vuitton Dévoile Son Coffret FIFA Coupe Du Monde 2018
Avec 14 ballons.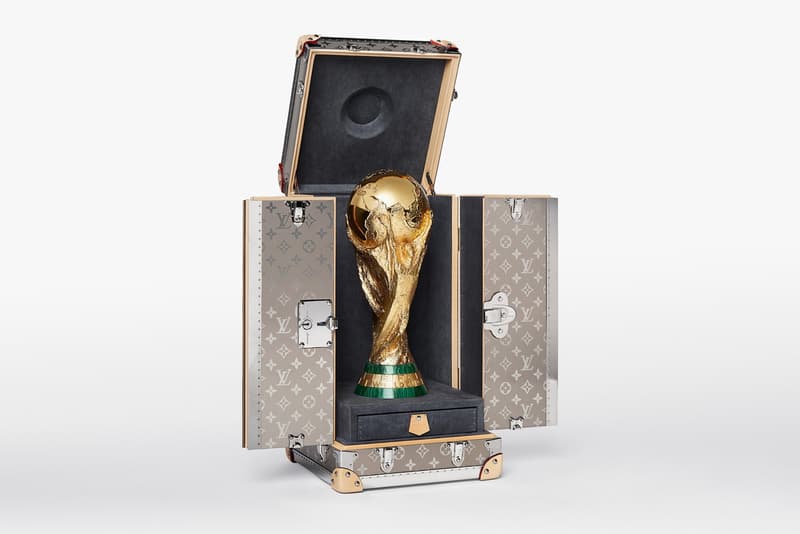 1 of 5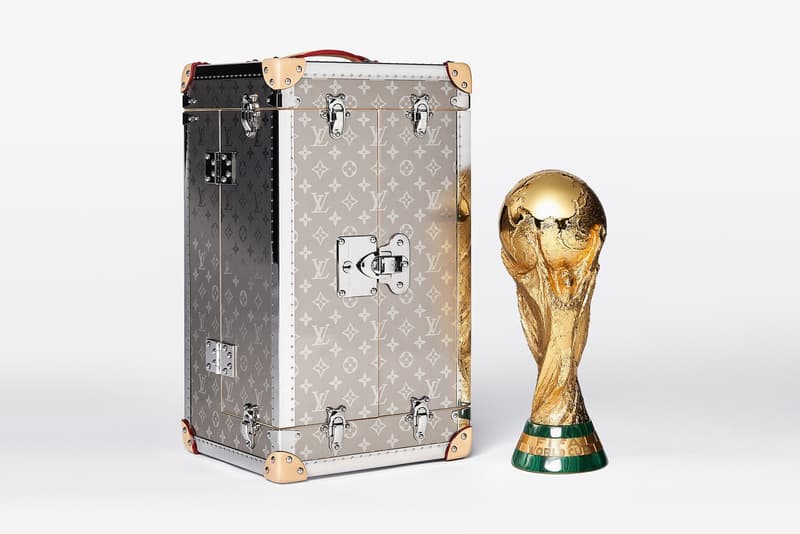 2 of 5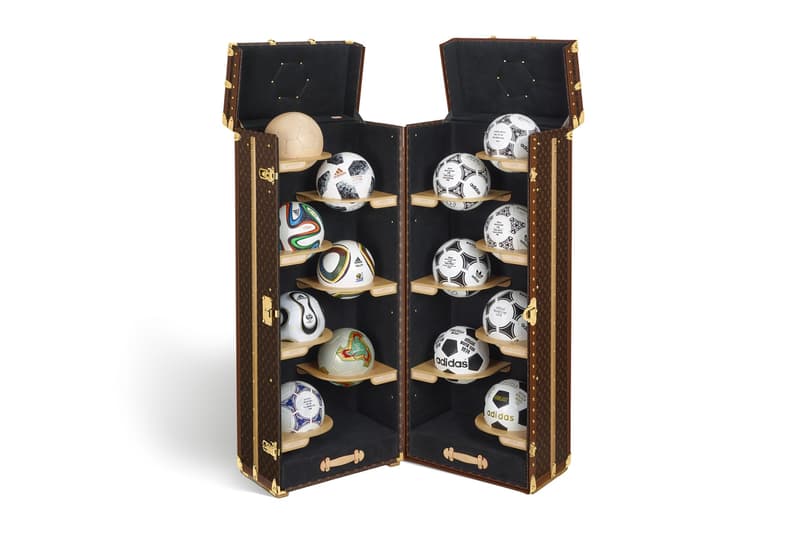 3 of 5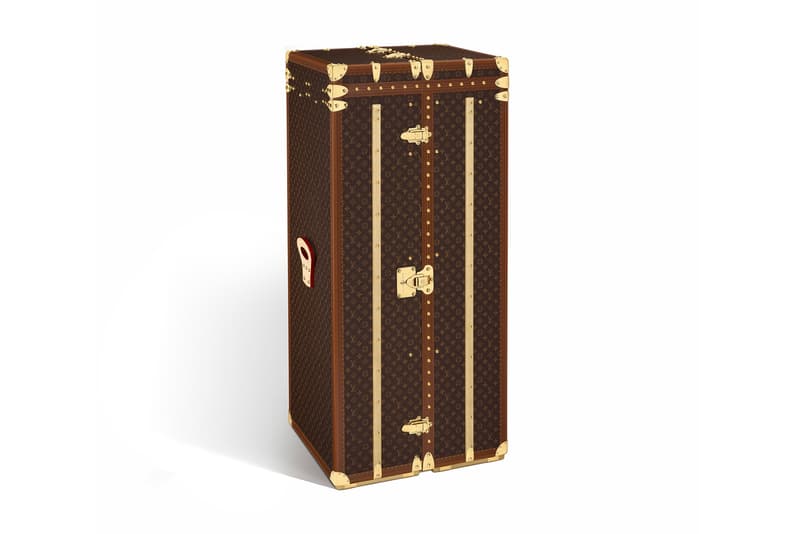 4 of 5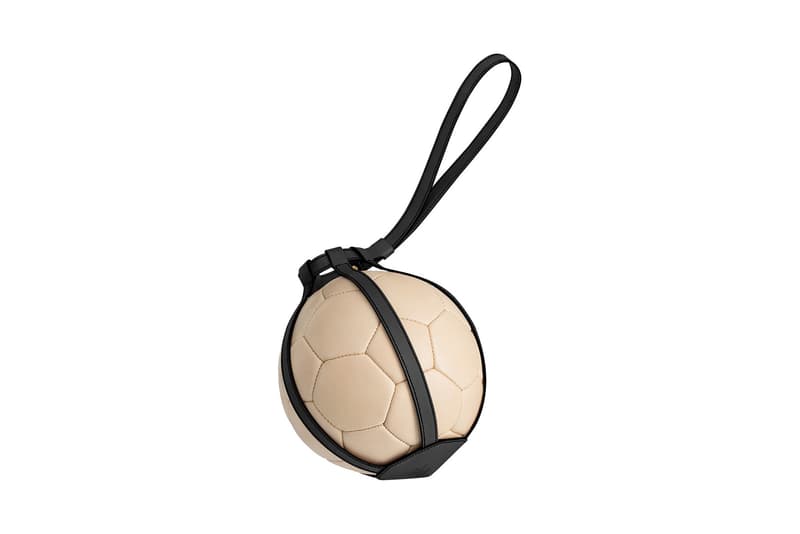 5 of 5
Louis Vuitton dévoile son coffret FIFA Coupe du monde 2018, marquant la troisième participation de la maison de luxe à l'un des plus grands événements sportifs au monde. Le coffret fait sur mesure est en titane gravé au laser (matériau semblable à la collection masculine automne/hiver de Louis Vuitton) et a été imaginé avec du cuir de vachette naturel. Des serrures et fermoirs en ruthénium, un metal gris foncé portant le symbole chimique Ru, sont là pour faire référence au pays hôte du tournoi 2018.
Pour ce projet Louis Vuitton a fait équipe avec adidas. La malle de cette collection FIFA Coupe du Monde 2018 sera vendue aux enchères lors d'un gala de charité à la Fondation Naked Heart. Le coffret en édition limitée dispose de la toile emblématique monogramme et sera livrée avec 14 ballons de football dont 13 sont des rééditions spéciales adidas Coupe du Monde. L'ensemble comprend également un ballon de football en cuir Louis Vuitton, qui sera également disponible à l'achat séparément.
Le coffret Louis Vuitton Coupe du Monde 2018 Russie sera présenté lors du match d'ouverture et à la finale le 14 juin et le 15 juillet. Découvrez également la collection capsule imaginée par Louis Vuitton dédiée au football.