Nike Présente Sa Zoom Vaporfly Elite Équipée De La Nouvelle Technologie Flyprint
Rendez-vous le 22 avril à Londres.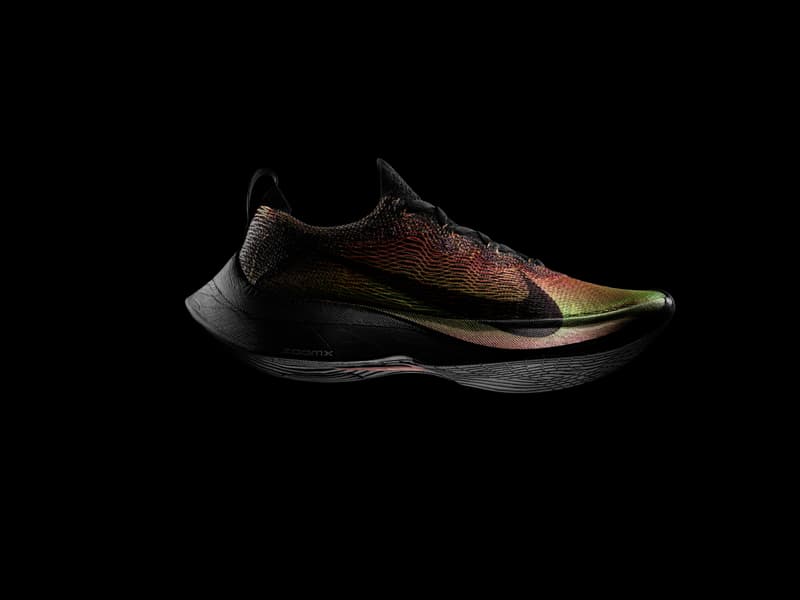 1 of 7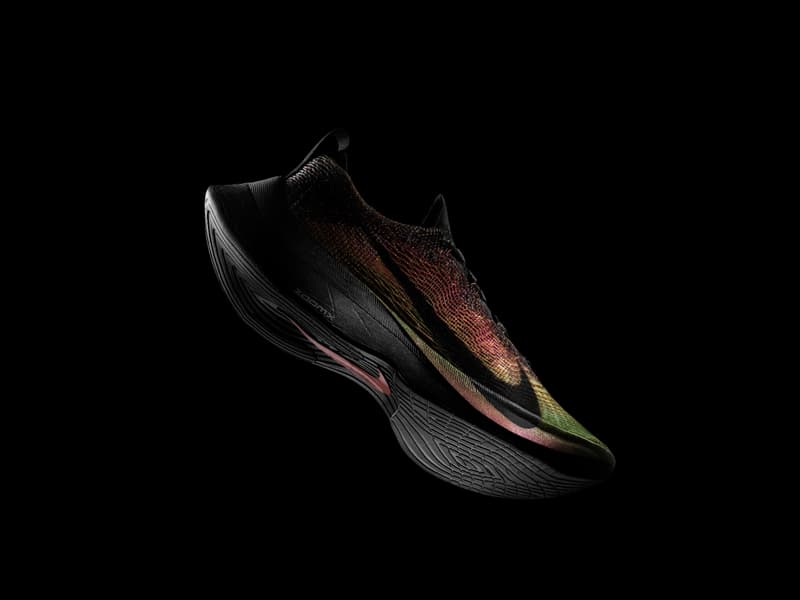 2 of 7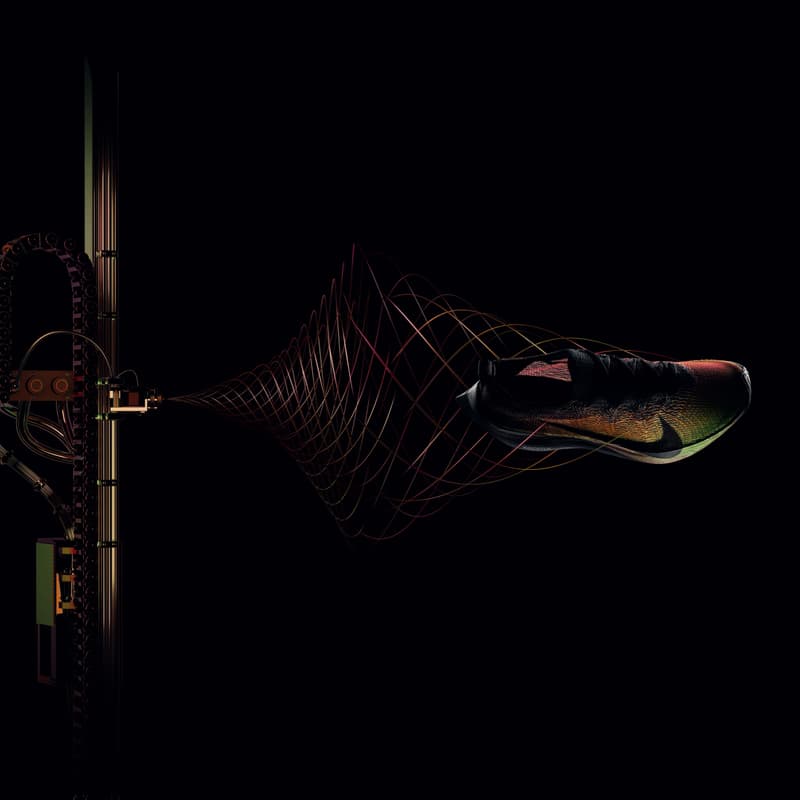 3 of 7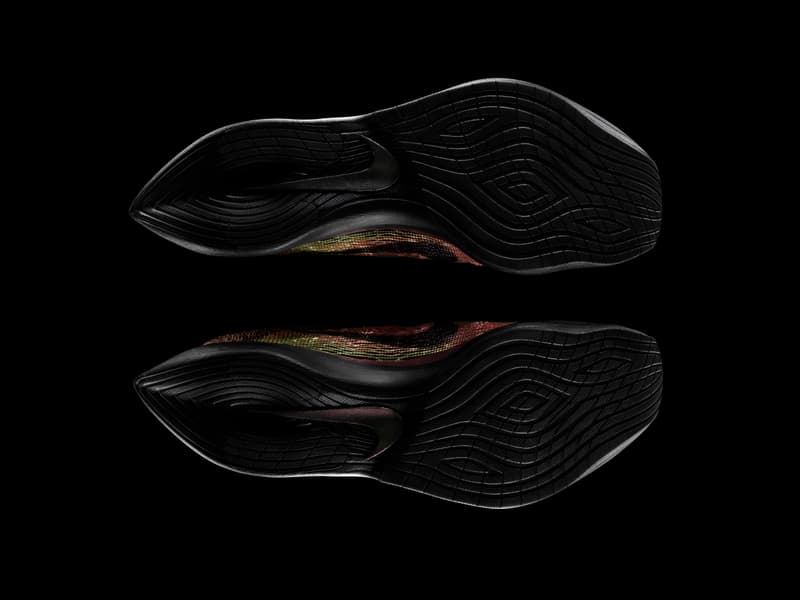 4 of 7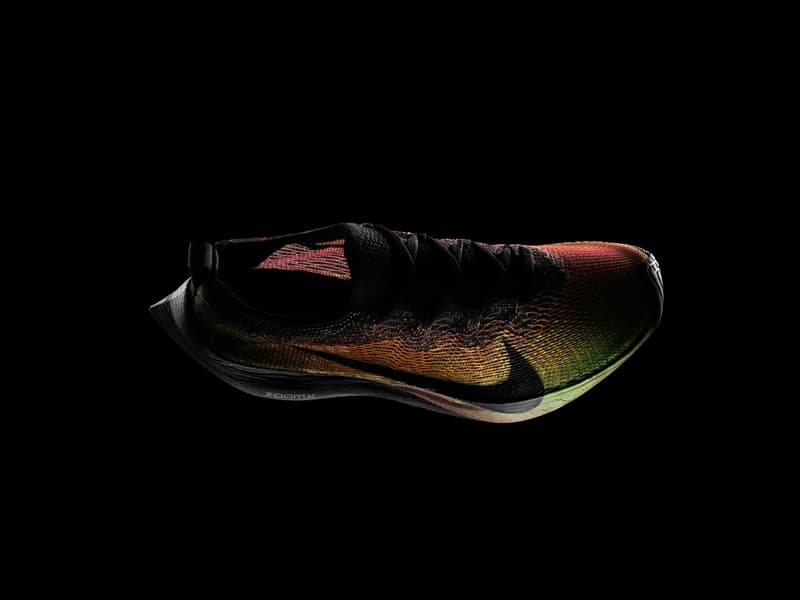 5 of 7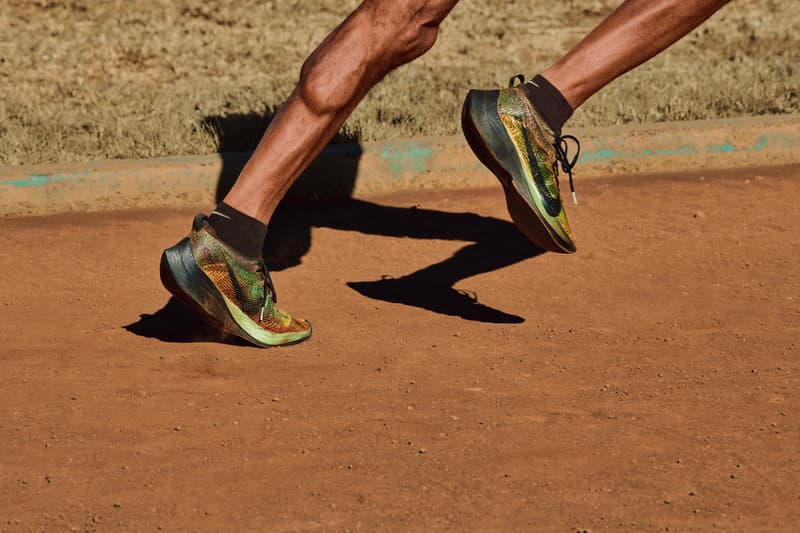 6 of 7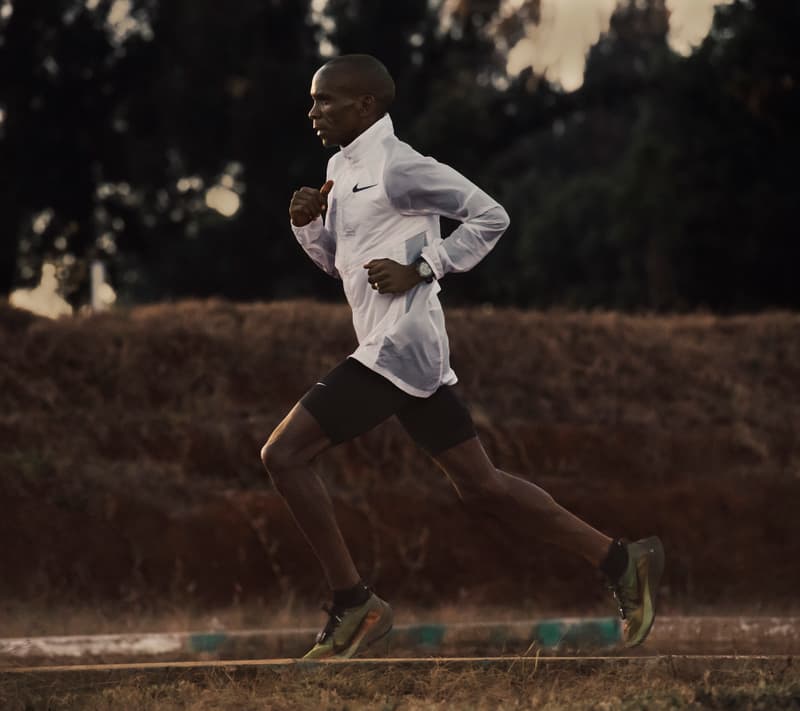 7 of 7
Alors qu'une ancienne designer chez Nike se prend à comparer les paires de course des deux géants du sport, Nike présente sa Zoom Vaporfly Elite équipée de sa dernière technologie, le Flyprint. Développée en partenariat avec l'homme qui a couru le marathon le plus rapide de l'histoire, Eliud Kipchoge, la paire fera ses débuts aux pieds du kényan lors du Marathon de Londres le 22 avril prochain.
Alors qu'il s'était imposé en septembre dernier à Berlin, les conditions météorologiques l'avaient cependant empêché de battre le record du monde qui lui tendait les bras. Satisfait de l'amorti de la sa Vaportfly Elite, l'empeigne imbibée d'eau l'avait contraint à soulever plus de poids qu'à l'habtiude. Grâce à la nouvelle technologie Flyprint et sa technique d'impression 3D, Nike est désormais capable d'imprimer une empeigne basée sur les données de l'athlète et ainsi d'optimiser la respirabilité et la légèreté de celle-ci.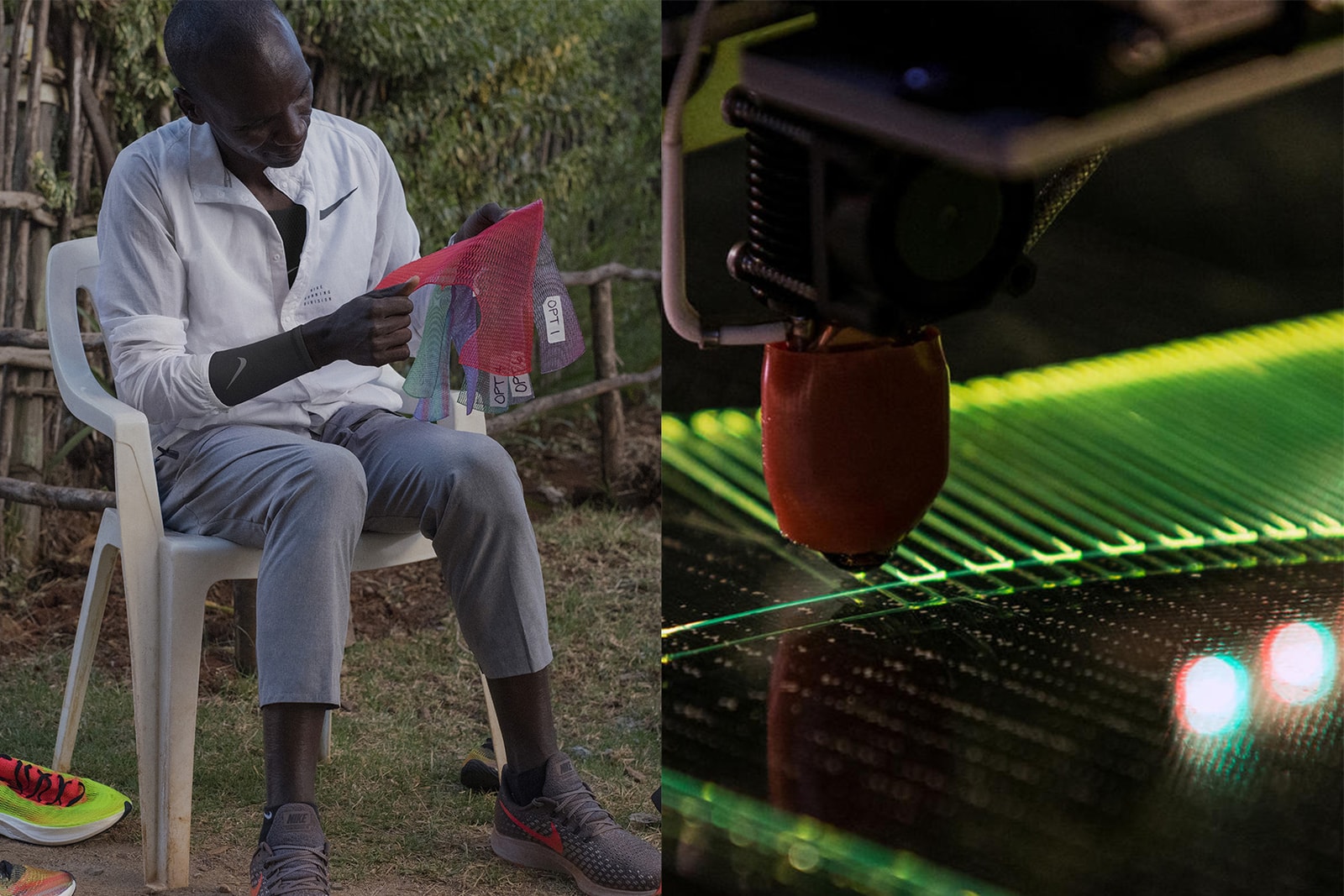 Avec cette nouvelle technique, le Swoosh est aussi capable de délivrer des prototypes 16 fois plus rapidement qu'avec les méthodes précédentes. Cette vitesse de production a notamment permis au coureur kenyan Kipchoge d'essayer plusieurs prototypes dans son pays natal avant de faire ses retours à la firme de Beaverton pour obtenir la version idéale.
La nouvelle Zoom Vaporfly Elite Flyprint sera présentée le 22 avril prochain lors du Marathon de Londres et sera disponible à Londres en édition limitée au même moment via l'application SNEAKRS. Dans l'actualité de Nike, une nouvelle Virgil Abloh x Nike Air Force 1 Low pourrait sortir bientôt.