Nan Goldin x Supreme Printemps / Été 2018
Mettant en vedette, certaines des oeuvres les plus célèbres du photographe.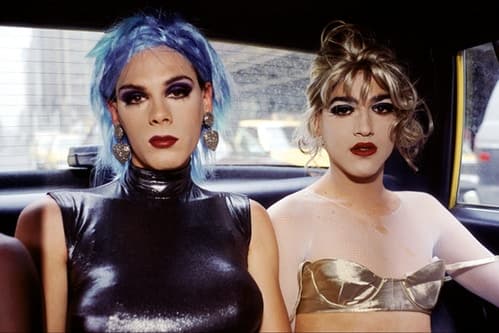 1 of 14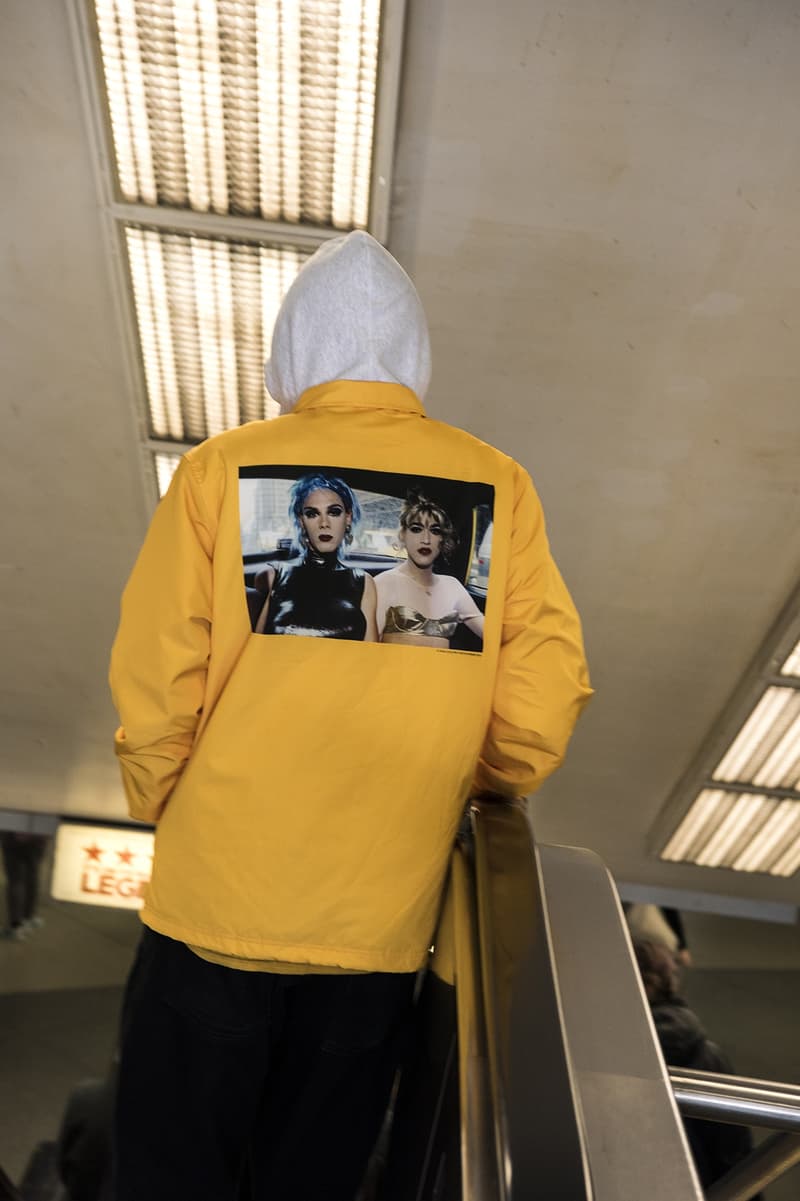 2 of 14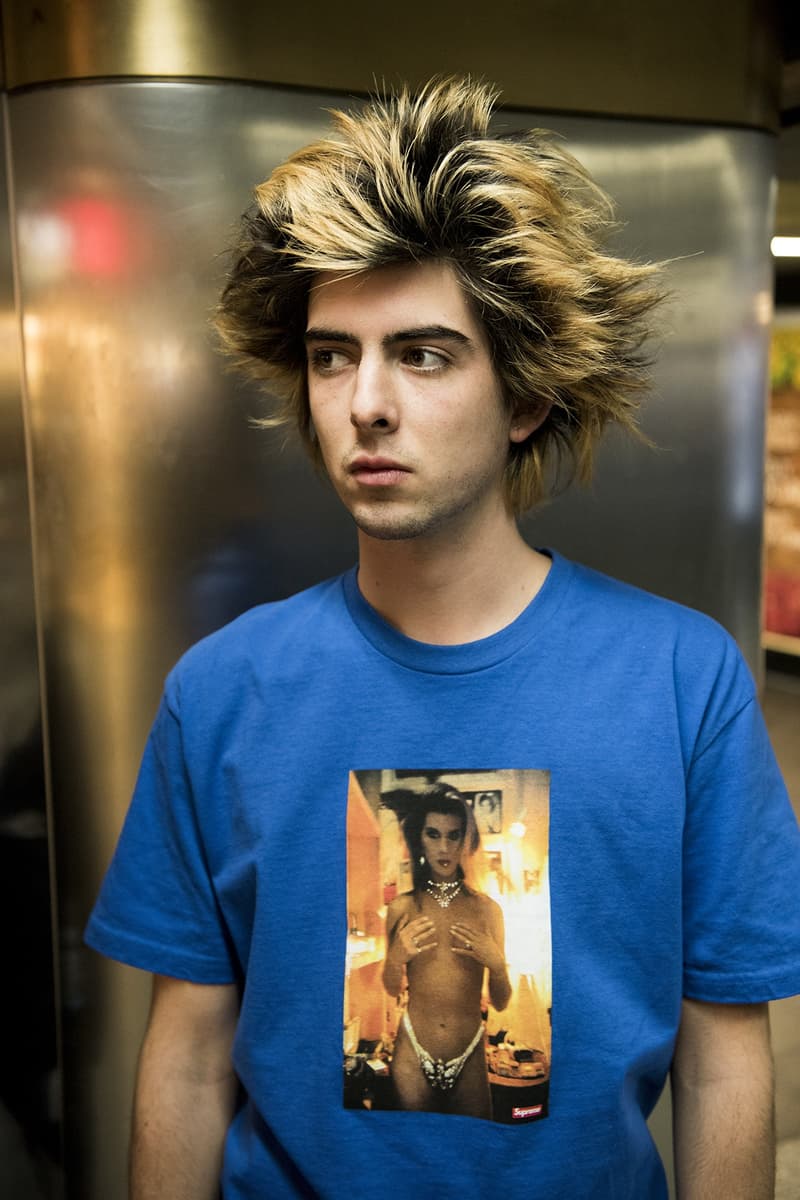 3 of 14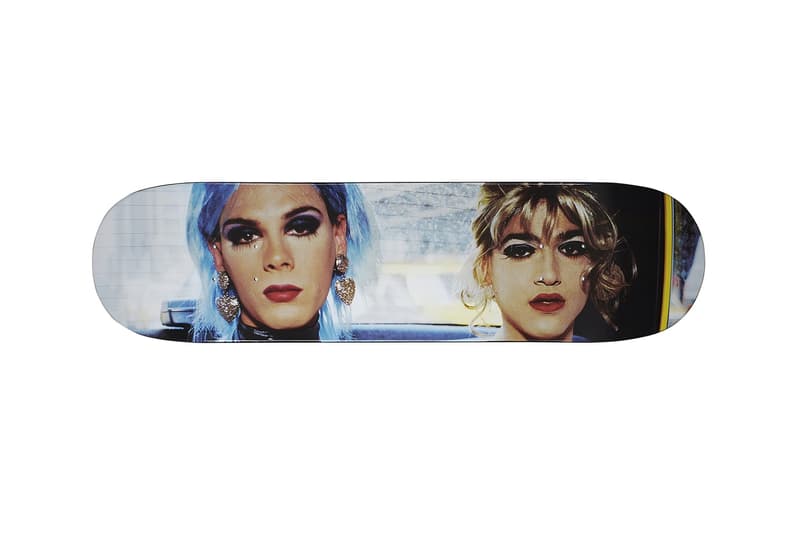 4 of 14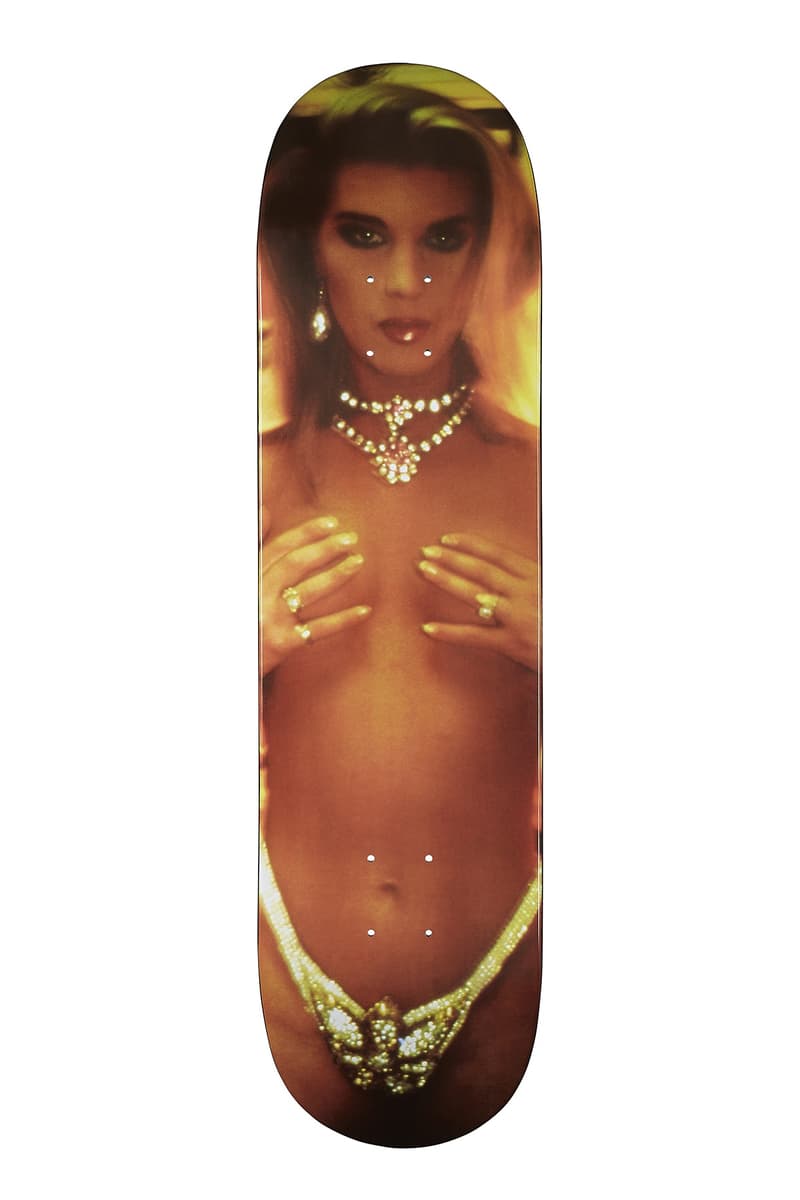 5 of 14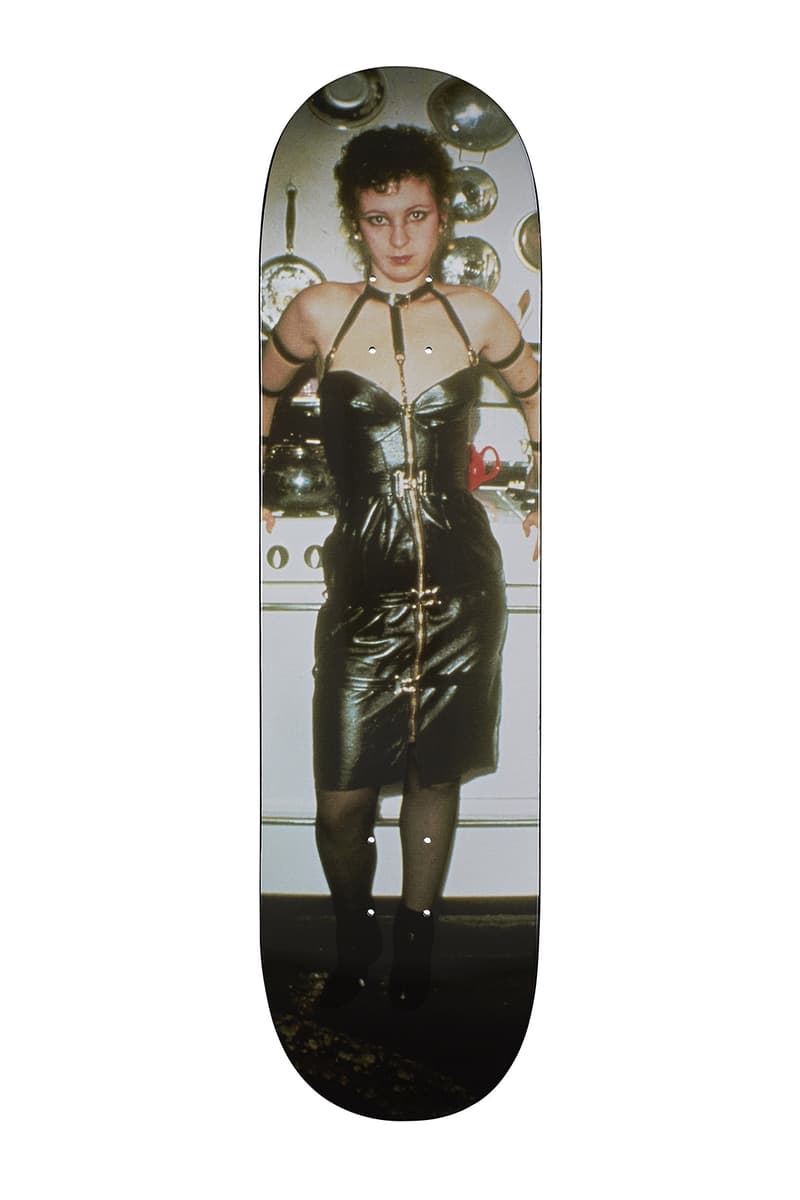 6 of 14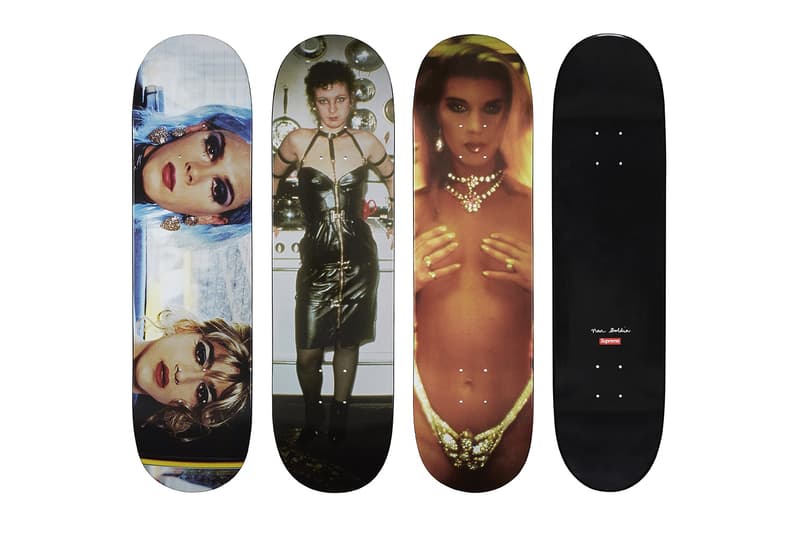 7 of 14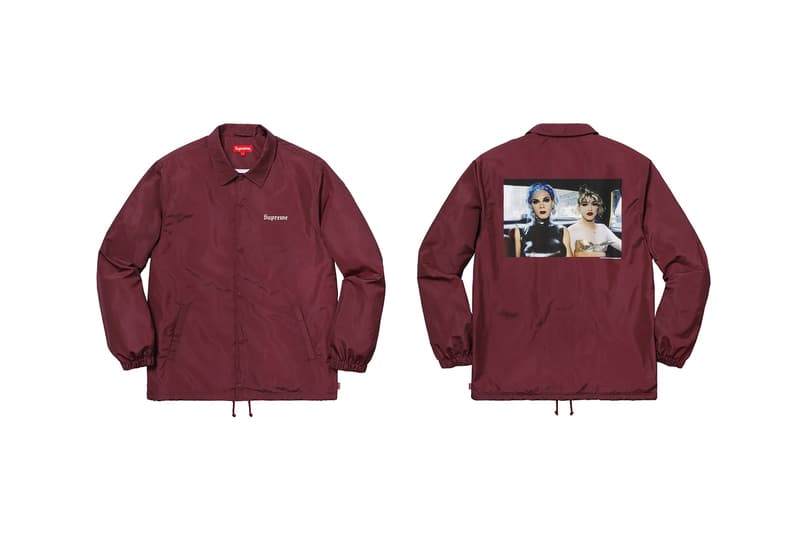 8 of 14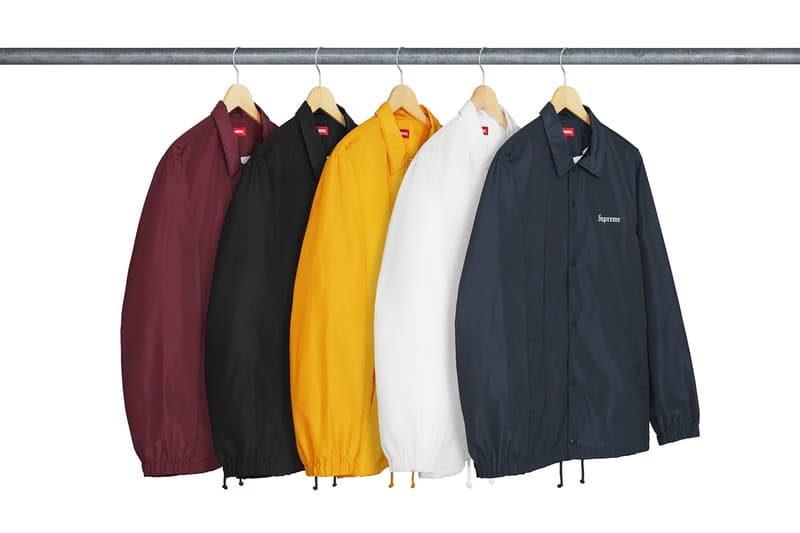 9 of 14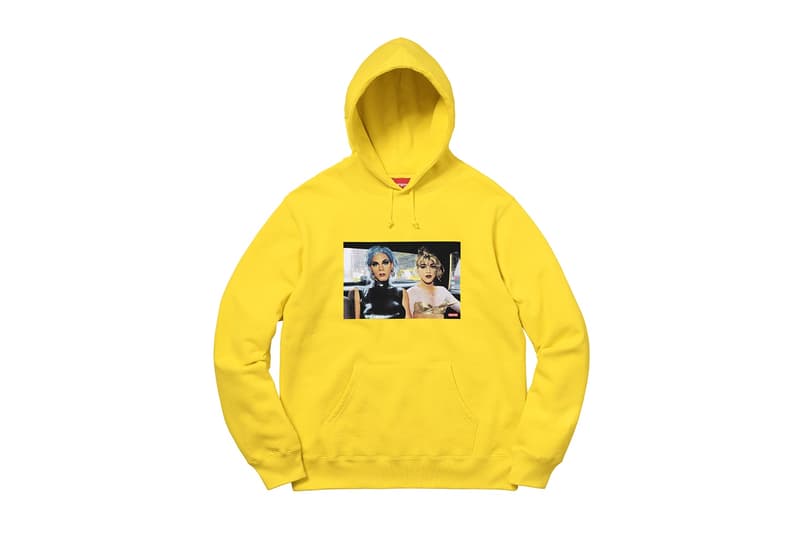 10 of 14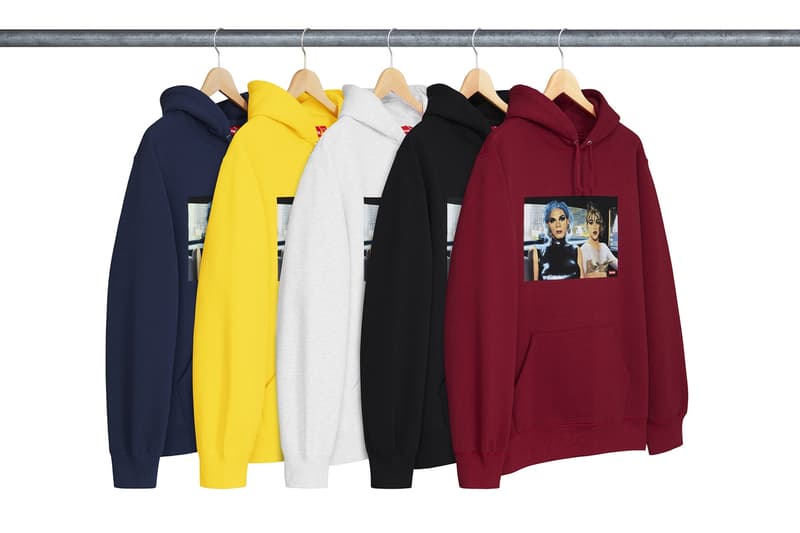 11 of 14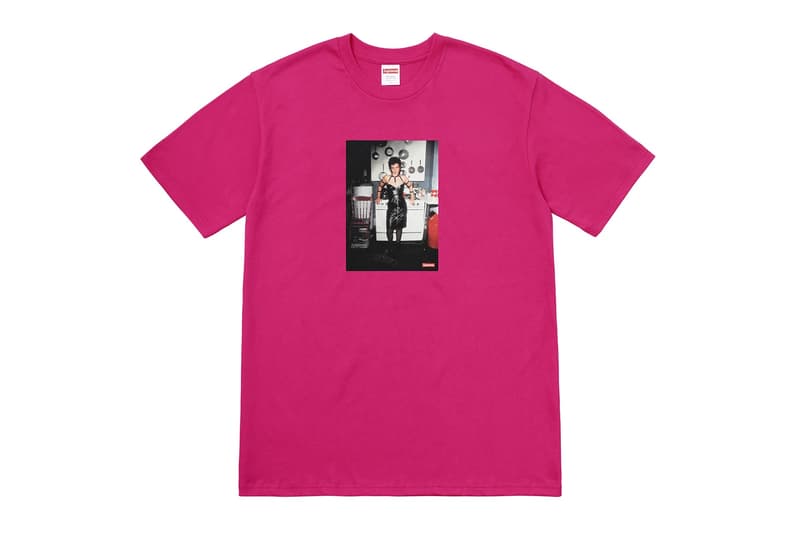 12 of 14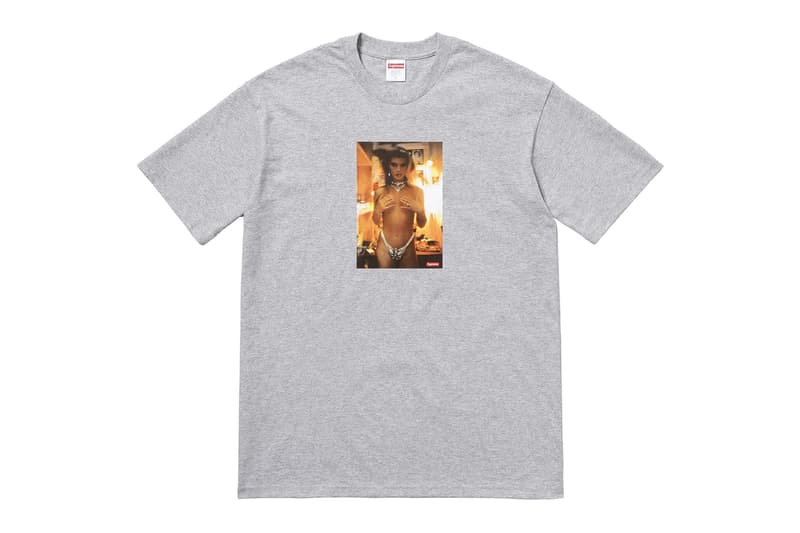 13 of 14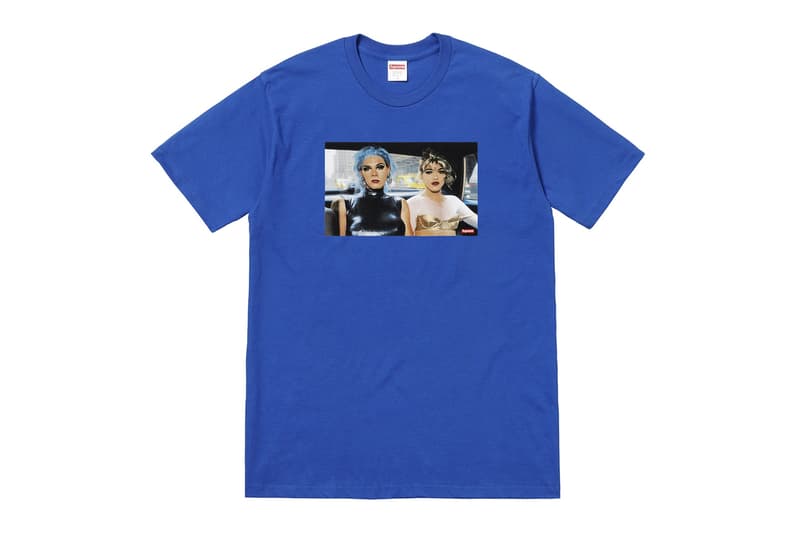 14 of 14
Après une collaboration avec UNDERCOVER & Public Enemy la semaine dernière, Supreme vient de dévoiler son prochain partenariat aux côtés de la photographe américaine Nan Goldin.
Nan Goldin a quitté le foyer familial à l'âge de 14 ans, pour rejoindre une communauté hippie au Massachusetts, où elle s'est aussi inscrite à l'école. Peu de temps après, la photographe a développé un intérêt pour la photographie, puis par la suite à commencer à documenter la vie et les moments partagés. Cette nouvelle passion a continué jusqu'à Boston, alors âgée de 18 ans, vivant dans une communauté de drag queens.
Nancy a présenté ses clichés dans les boîtes de nuit New-Yorkaise à la fin des années 70, les éloges critiques qu'elle a recueilli ont propulsé sa carrière. Dans son premier livre basé sur "The Ballad of Sexual Dependency"  elle a expliqué : "C'est le journal que je laisse lire aux gens.." 40 ans plus tard Nan Goldin vit entre New York & Berlin, où elle continue de faire des diaporamas, ainsi que des peintures.
Supreme a exploité le travail de Goldin des années 70 et 90 sur des pièces comme des coach jackets, des sweatshirts, des tee-shirts manches longues et courtes puis des skateboards. Tous les éléments dans les oeuvres du photographe dépeignent des moments intimes au cours de sa carrière.
Pour ceux qui s'intéressent à l'arrière plan des images :
– Misty and Jimmy Paulette in a taxi, NYC 1991
– Kim in Rhinestones, Paris 1991
– Nan as a dominatrix, Cambridge MA 1978
La collection Printemps / Été 2018, Nan Goldin & Supreme sera disponible chez Supreme New York, Los Angeles, Londres et Paris et en ligne jeudi 29 mars puis  le 31 mars au Japon. Puis découvrez Nike SB Dunk High "Black Pigeon" x Jeff Staple.