Kenny Scharf Présente Une Lithographie "Sloppy Melt" En Édition Limitée
Chaque pièce est signée et numérotée par l'artiste.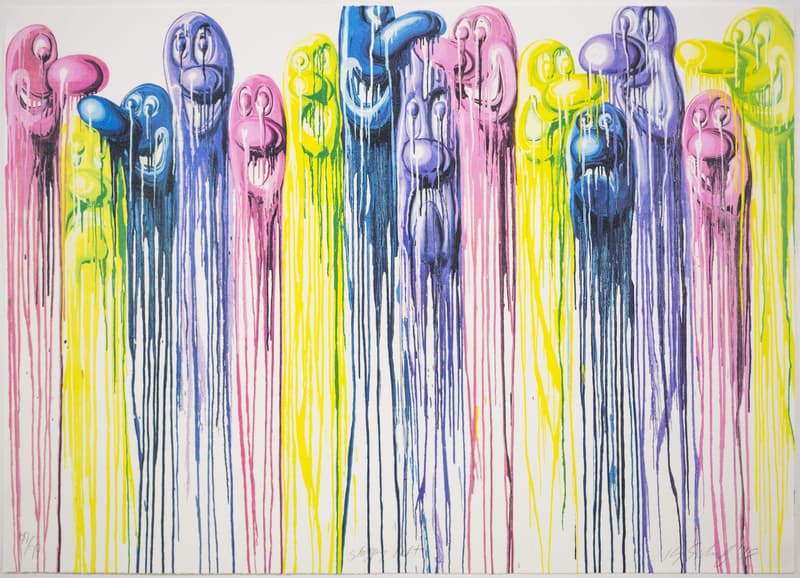 1 of 7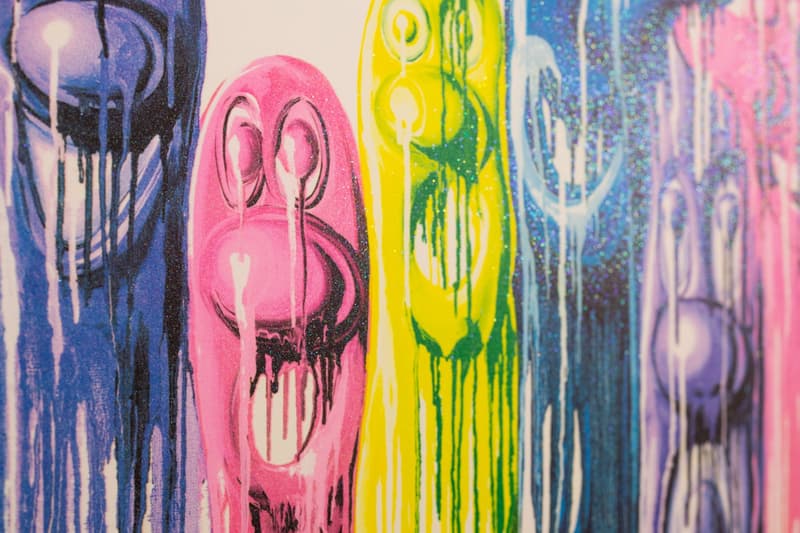 2 of 7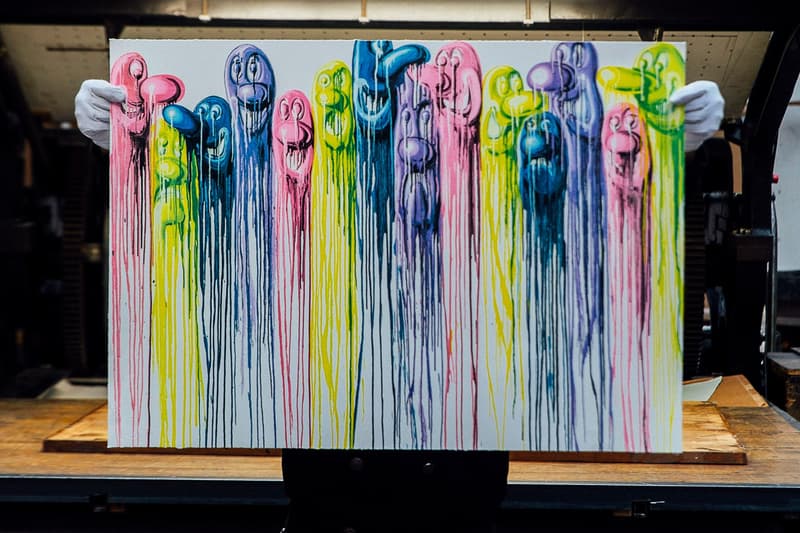 3 of 7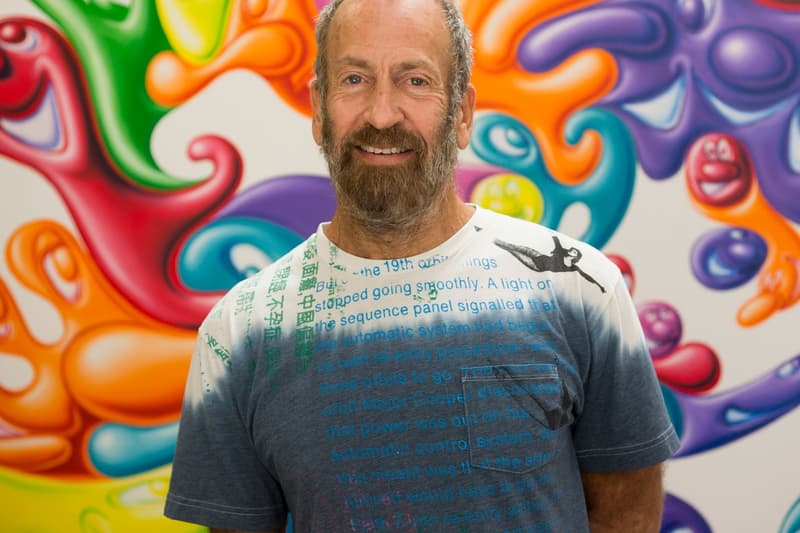 4 of 7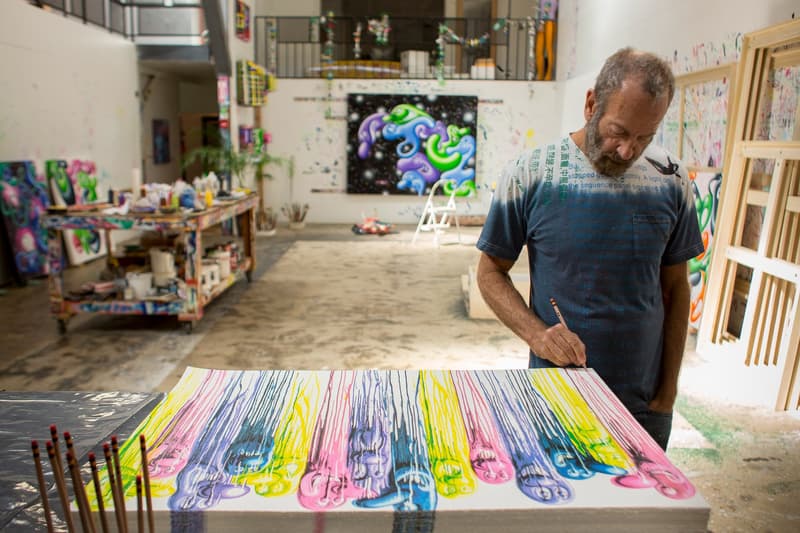 5 of 7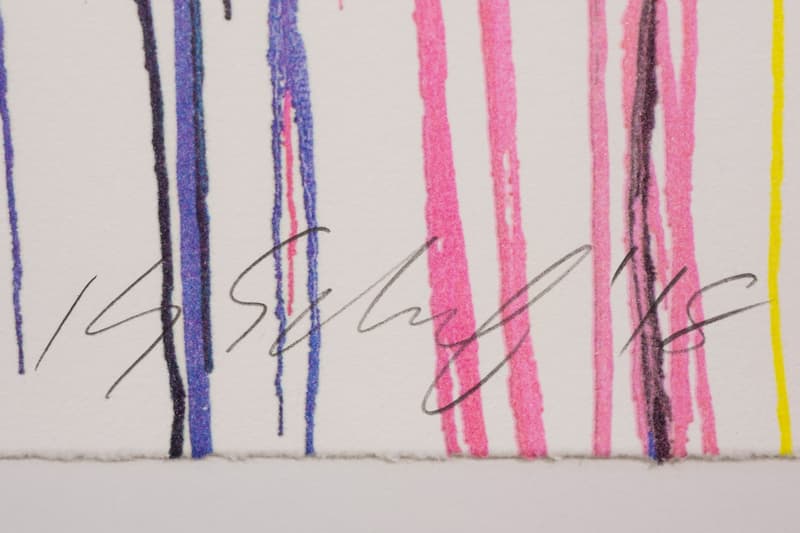 6 of 7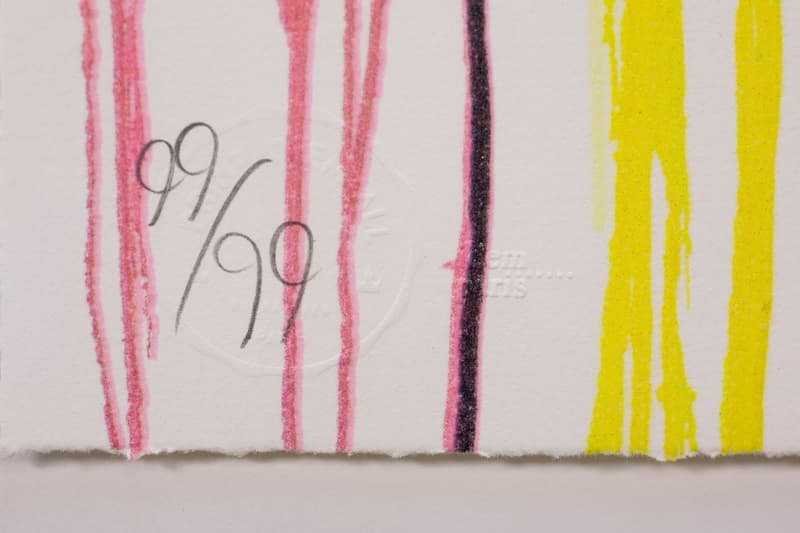 7 of 7
Kenny Scharf vient de dévoiler une lithographie en édition limitée intitulée Sloppy Melt. Mesurant 90 centimètres de hauteur et 64 centimètres de largeur, l'oeuvre d'art présente le personnage signature de Kenny Scharf dans des formes vibrantes et variées. La pièce se compose de huit couleurs différentes et les mêmes paillettes "Angel Dust" qui ont été utilisées par Andy Warhol. Chaque lithographie est signée et numérotée par l'artiste. Limitée à 99 pièces, l'oeuvre est disponible au prix de $2500 USD sur le site officiel de Print Them All. Puis découvrez le lookbook de Big Sean & Puma.