La BO Du Film Black Panther S'Inscrit En Tête Du Billboard 200
K.Dot n'a pas dit son dernier mot …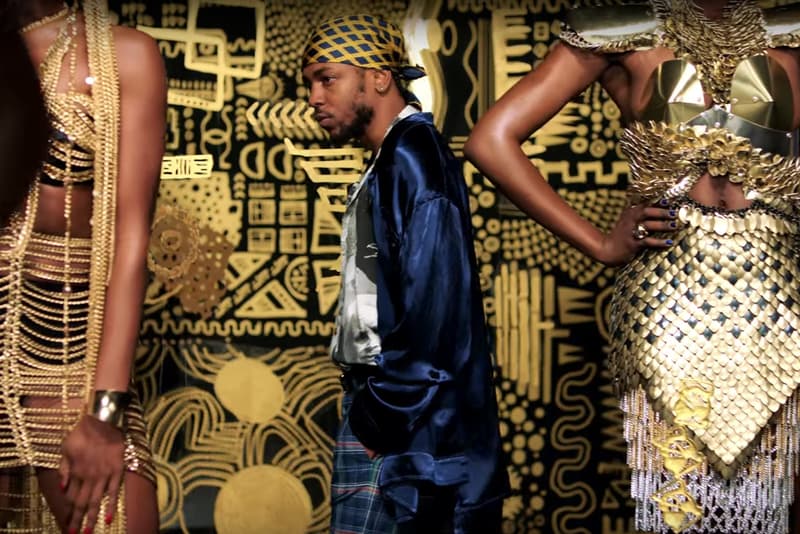 Le succès de la bande originale de Black Panther s'amplifie et ne désemplit pas. Sous la direction artistique de Kendrick Lamar aux côtés d'Anthony Tiffith, ce projet réunissant les artistes les plus en vogue de Top Dawg Entertainment est un véritable succès. Dans l'ensemble, l'harmonie visuelle est au rendez-vous … Les clips de de All Stars et récemment de King's Dead dont on vous parlait encore la semaine dernière et qui se retrouve en tête du célèbre Billboard 200, le classement des meilleures ventes d'albums aux Etats-Unis.
La bande originale de Black Panther est l'un des plus gros démarrages pour une BO depuis plus d'un an. Au total c'est près de 154 000 albums écoulés durant sa première semaine d'exploitation.
Tout comme To Pimp a Butterfly en 2015, Untitled Unmastered en 2016, et bien entendu DAMN., son dernier album en date, Black Panther: The Album est aussi le quatrième projet consécutif de Kendrick Lamar à être classé numéro 1 dès sa sortie.
L'engouement est si fort que des éditions vinyle et cassette de Black Panther vont prochainement voir le jour.