Non Le Sequel De Game of Thrones Ne S'Appellera Finalement Pas "The Long Night"
Georges R.R Martin s'excuse pour avoir donné une information erronée.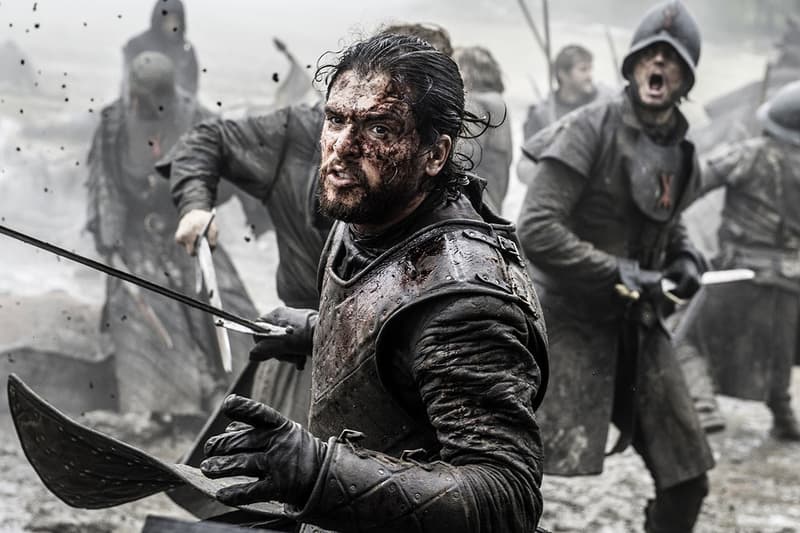 Il y a quelques jours Georges R. R. Martin annonçait le titre du sequel de Game of Thrones. Le créateur de la série s'était laissé aller à quelques confidences qui visiblement n'ont pas plu à HBO. Dans un nouveau post sur son blog, Martin s'est excusé d'avoir divulgué des informations sur la série dérivée de GOT et a annoncé que le titre préalablement préssenti n'était plus d'actualité.
"HBO m'a informé que le pilote de Jane Goldman n'était pas (encore) intitulé" THE LONG NIGHT". C'est certainement le titre que je préfère, mais pour le moment, le pilote est toujours officiellement SANS TITRE. Alors … mea culpa, mea culpa, mea culpa" écrit-il dans un nouveau post sur son blog. "Autrement, le pilote avance bien, le casting se met en place. Je pourrais vous en dire plus, mais je ne suis pas censé le faire. Nous avons également d'autres show qui pourraient succéder à GOT en cours de développement, mais je ne peux pas vous en parler non plus. Pardon."
Il faudra donc patienter avant d'en savoir davantage sur le sequel de Game of Thrones. En revanche à l'approche de la reprise de la série la plus piratée du petit écran, des informations commencent à fuiter. On sait par exemple que dans la dernière saison de Game of Thrones les spectateurs assisteront à la plus grosse bataille de la série jamais filmée.