HBO Répond A Donald Trump Après Sa Référence À Game Of Thrones
Les acteurs ont également réagi.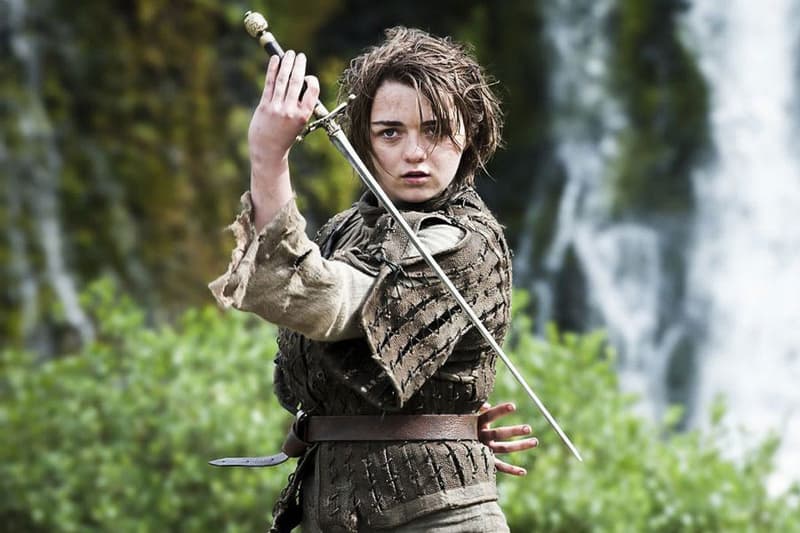 Il y a quelques heures, Donald Trump postait sur Twitter une image en référence à Game of Thrones. Un "hommage" que HBO et le casting de la série n'ont pas vraiment apprécié, le faisant savoir par leurs réponses.
L'image postée par Donald Trump s'inspirait des posters de Game of Thrones et reprenait la police d'écriture de la série ainsi que la fameuse devise "Winter is coming", dont la signification cachée se dévoilait. Le président américain faisait ainsi référence aux sanctions contre l'Iran. HBO, producteur de la série, a déclaré à EW: "Nous n'étions pas au courant de ce message et nous préférerions que notre marque déposée ne soit pas détournée à des fins politiques." Si HBO n'est pas ravi, la compagnie a fait preuve d'humour sur Twitter: "Comment dit-on abus de marque déposée en Dothraki?". Maisie Williams (Arya Stark dans la série) a également réagi en reprenant une célèbre phrase de son personnage: "Not Today", tandis que Sophie Turner (Sans Stark) a tout simplement répondu "Ew".
N'hésitez pas à nous dire ce que vous pensez de la réponse de HBO et des acteurs de Game of Thrones à Donald Trump, et restez connectés pour plus d'actualités. Si vous l'aviez raté, vous assisterez à la plus grande bataille jamais filmée dans la dernière saison de Game of Thrones.
— Donald J. Trump (@realDonaldTrump) November 2, 2018
How do you say trademark misuse in Dothraki?

— HBO (@HBO) November 2, 2018
Not today. https://t.co/Jg51mGHPO1

— Maisie Williams (@Maisie_Williams) November 2, 2018