Un T-Shirt Hommage À Mac Miller Est Mis En Vente
Pour la bonne cause.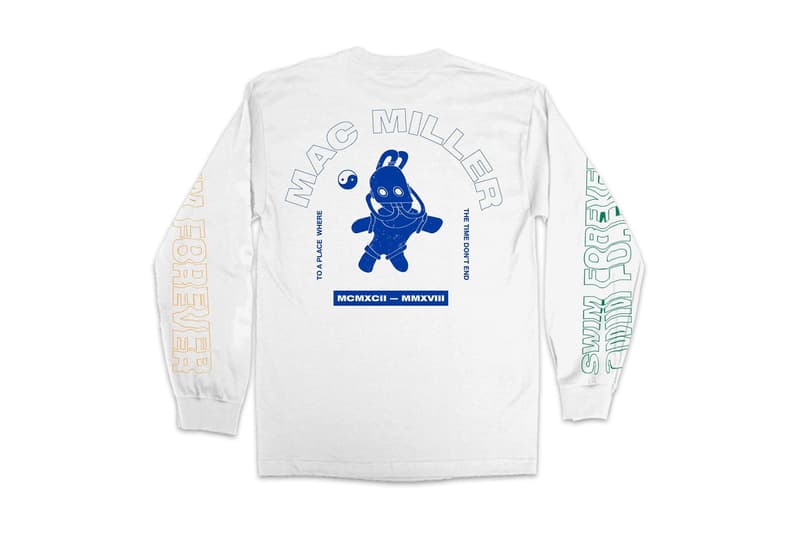 1 of 2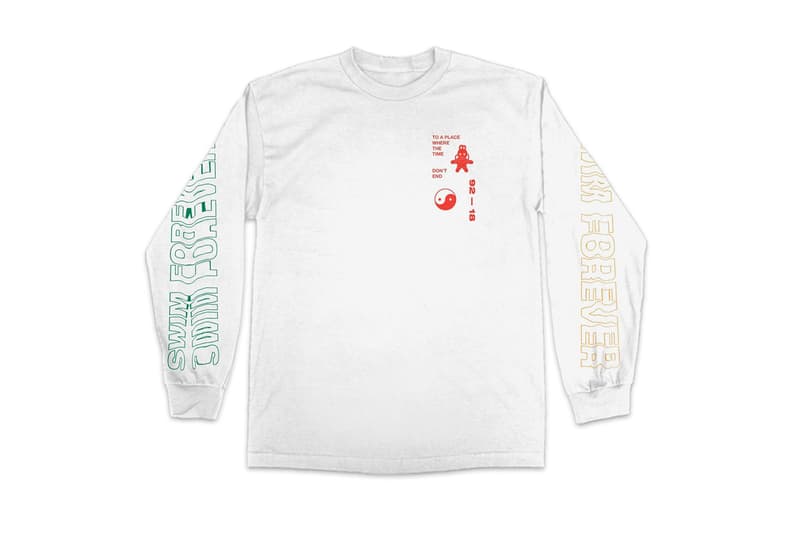 2 of 2
L'hommage à Mac Miller se poursuit, dans la foulée du concert "A Celebration Of Life". Suite à cet événement, tenu le 31 octobre à Los Angeles et ayant réuni la crème du rap, de Travis Scott à Chance The Rapper en passant par Action Bronson, John Mayer a dévoilé un t-shirt dédié au regretté artiste, et dont les profits seront également reversés à l'association The Mac Miller Circles Fund, ayant pour but de favoriser le développement artistique de communautés en difficulté.
Réalisé par Mayer en collaboration avec le graphiste Jeremy Dean, ce t-shirt comporte le texte "Swim Forever" sur ses manches longues, référence au dernier album de Mac Miller, et présente également la figure d'un scaphandrier, le symbole Yin & Yang et la phrase "Pour un lieu où le temps ne se termine pas", basée sur le titre "Perfecto".
Le t-shirt "Swim Forever" John Mayer x Jeremy Dean hommage à Mac Miller est disponible en pré-commande dès à présent sur shop.macmillerswebsite.com, au prix de 50 dollars. Jetez-y un œil ci-dessus, et sachez du reste que sept albums de l'artiste ont dernièrement fait leur retour dans le Billboard 200.