Un Aperçu Détaillé Des Nouvelles Converse x GOLF le FLEUR
Disponibles dès à présent.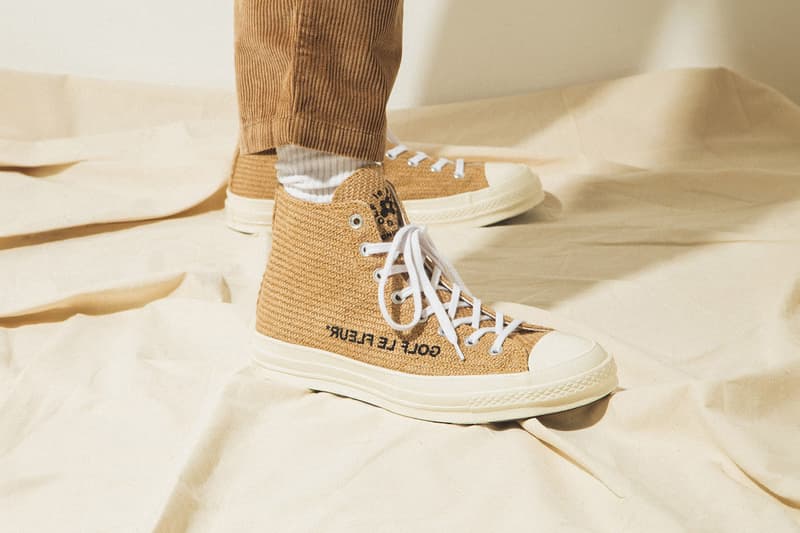 1 of 15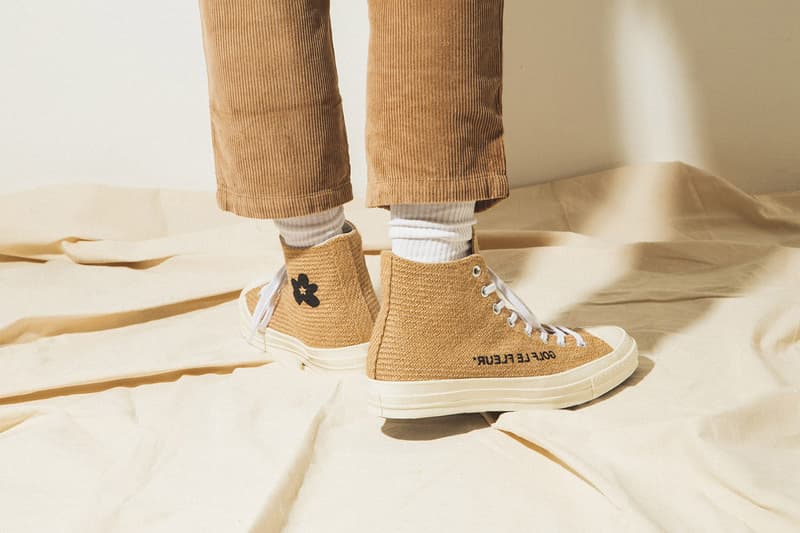 2 of 15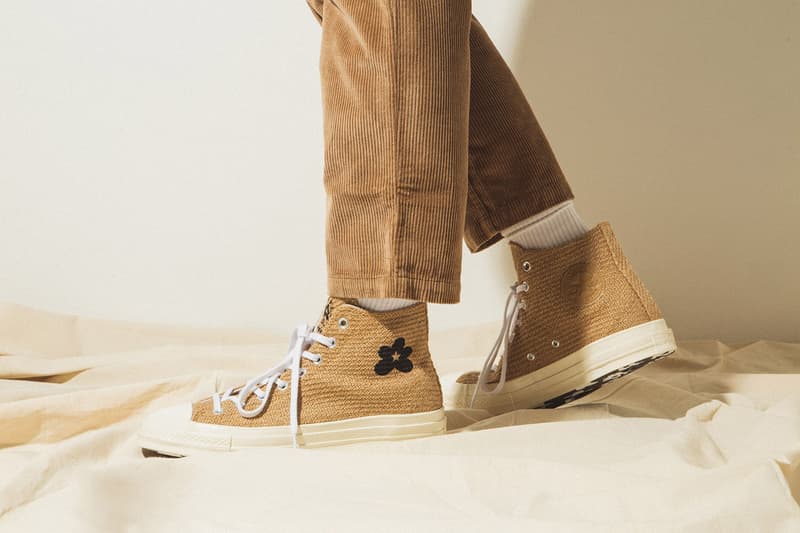 3 of 15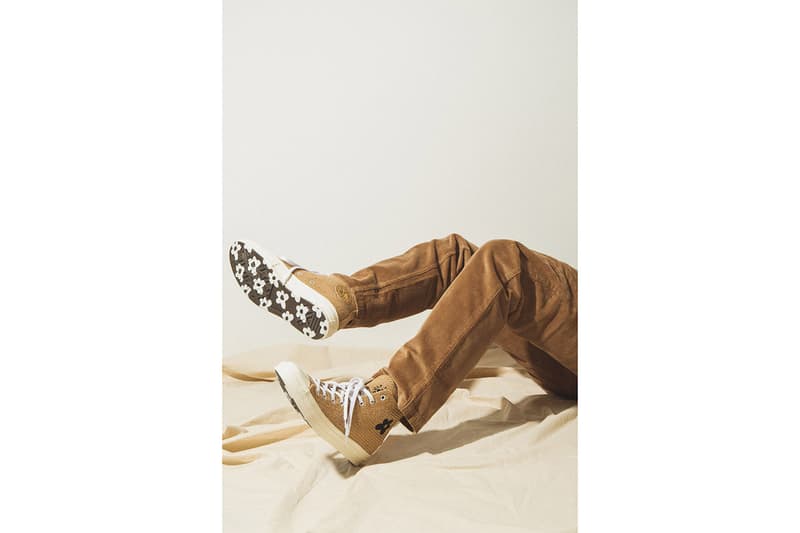 4 of 15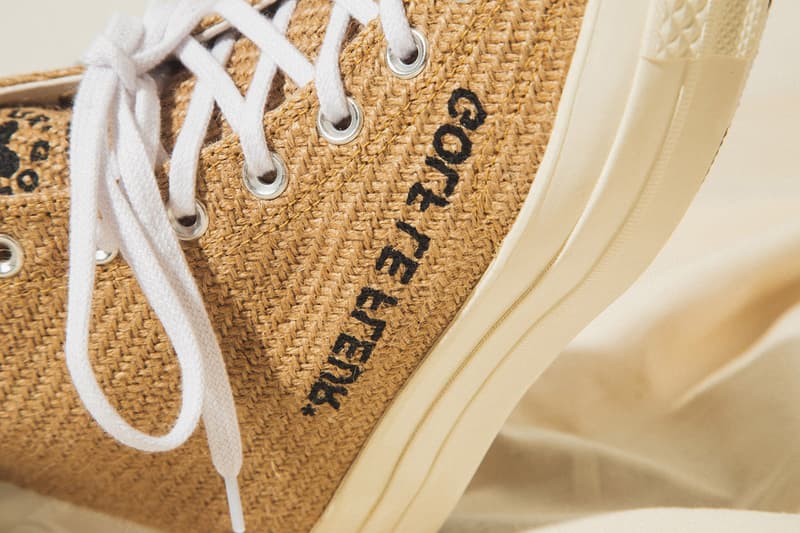 5 of 15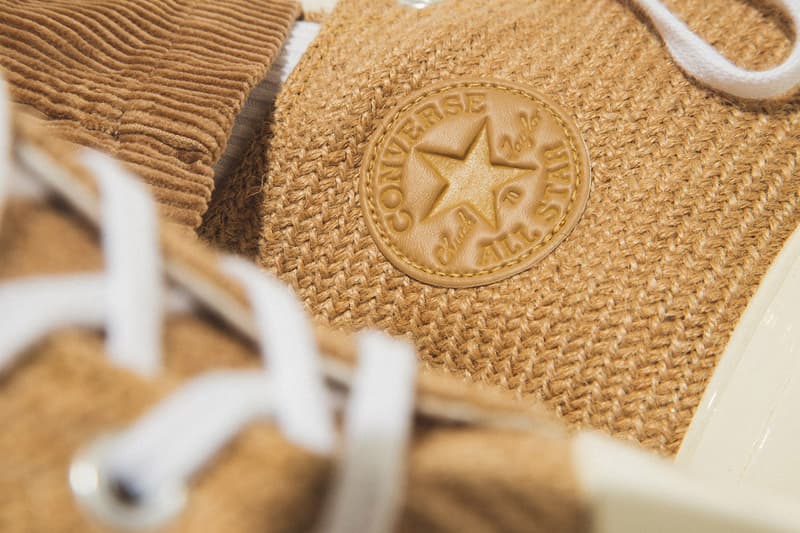 6 of 15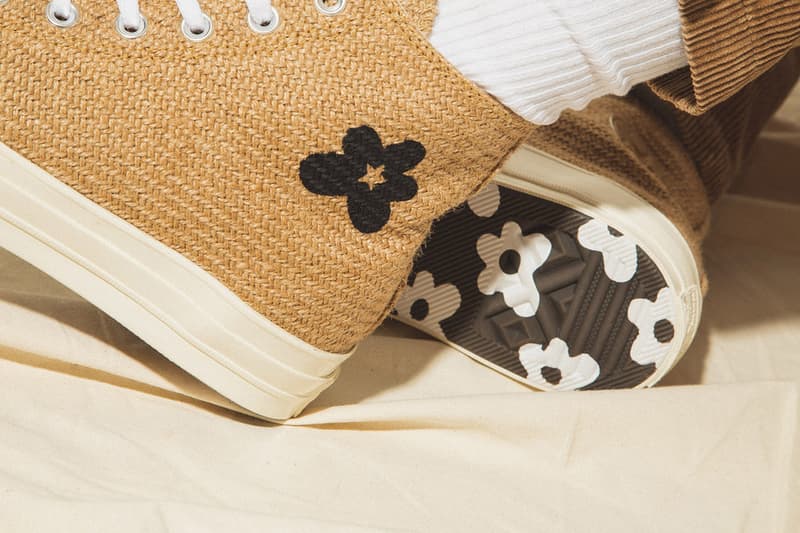 7 of 15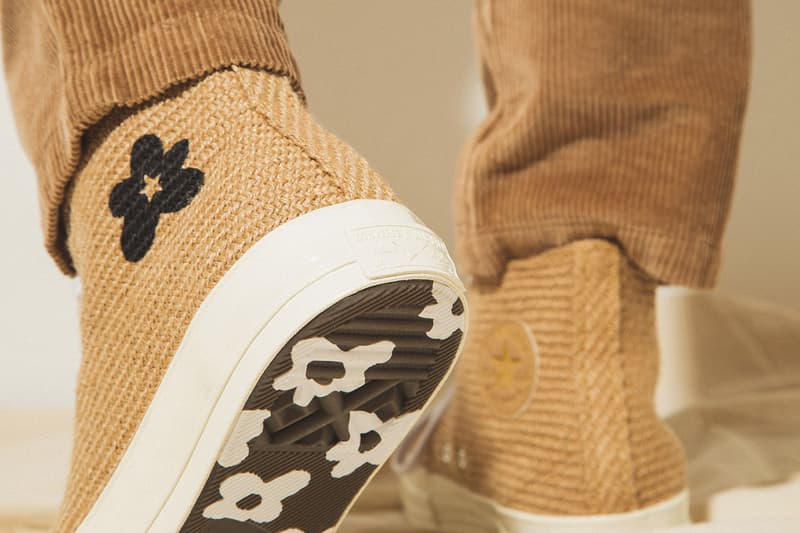 8 of 15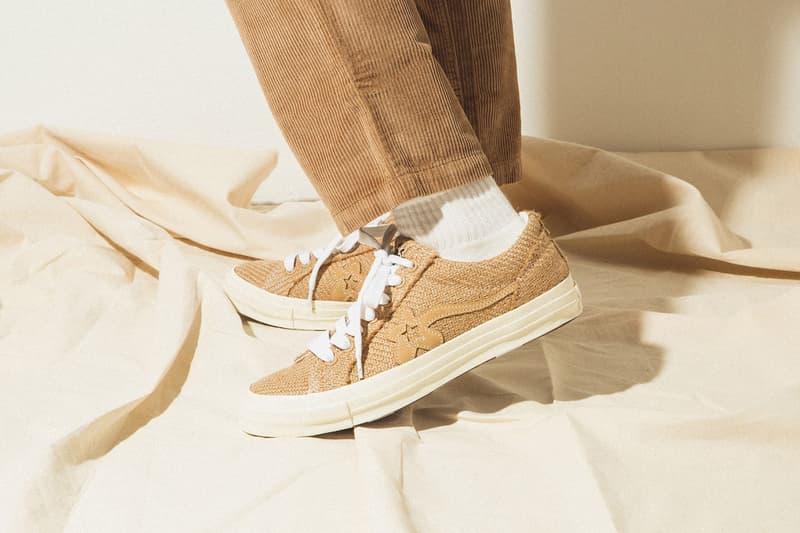 9 of 15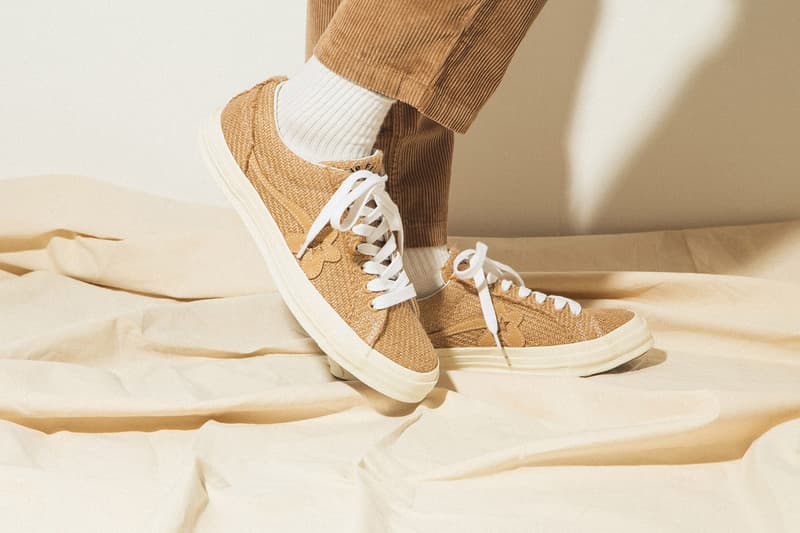 10 of 15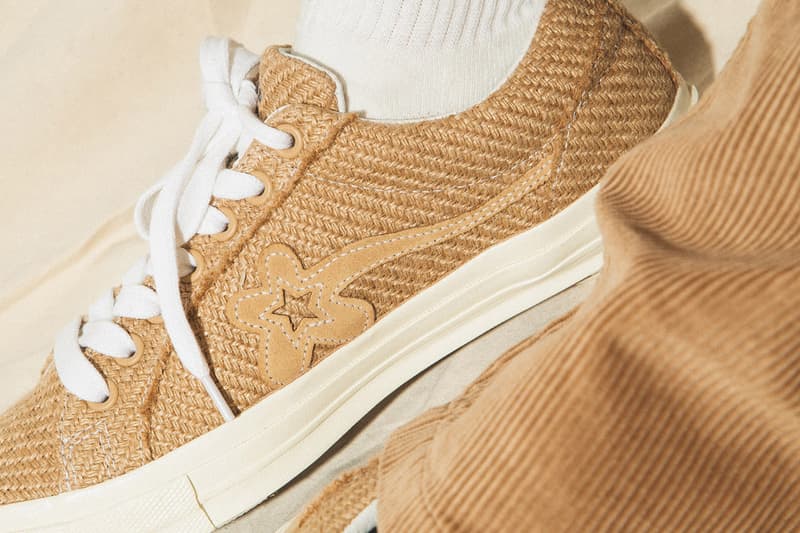 11 of 15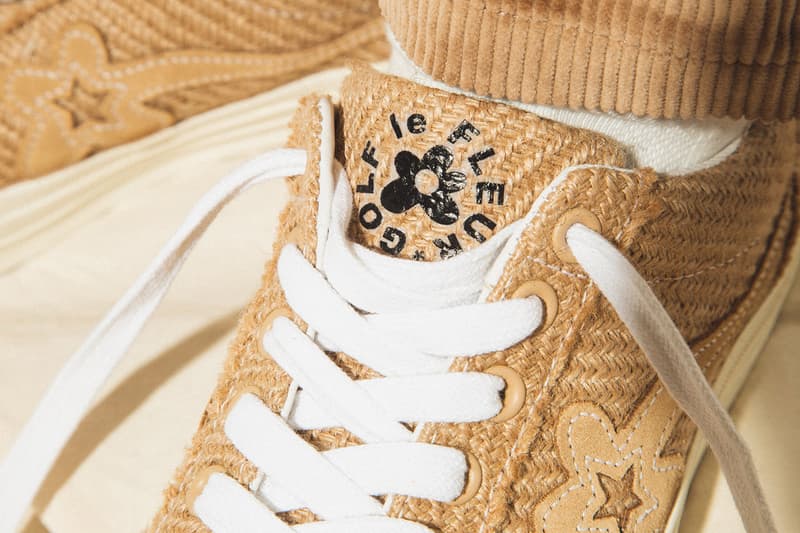 12 of 15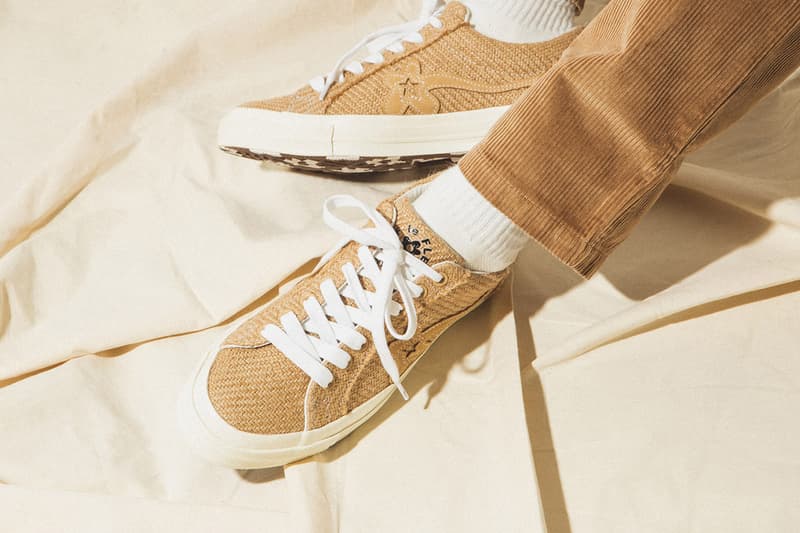 13 of 15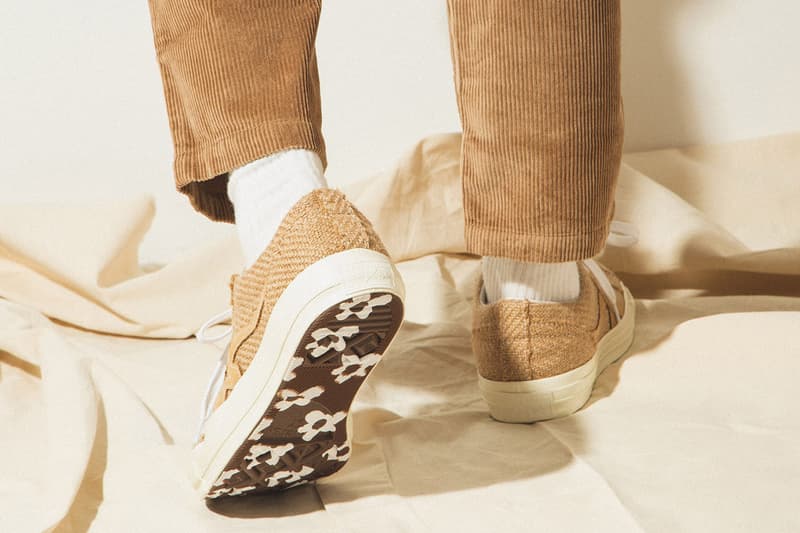 14 of 15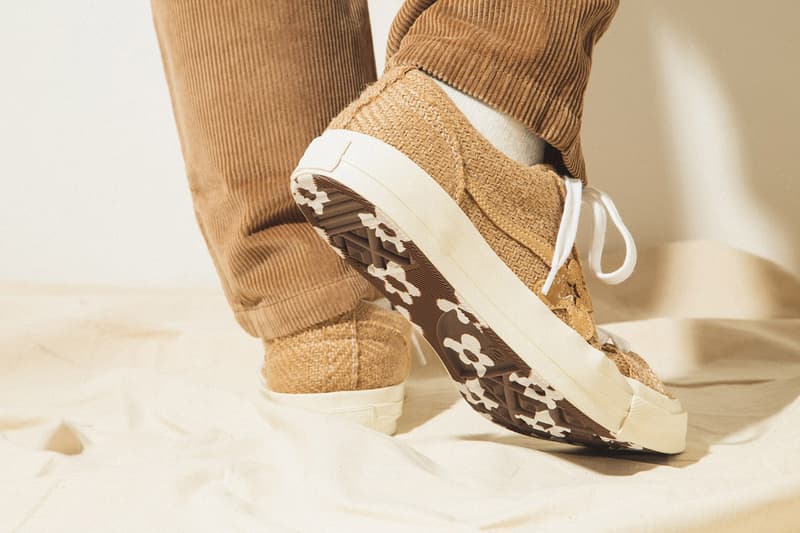 15 of 15
Il est sorti officiellement ce 15 novembre, le pack "Burlap" de Converse et GOLF le FLEUR, le label de Tyler,The Creator, se dévoile aujourd'hui en détails par le biais d'une série photos proposée par HBX. Notamment les deux paires phares de cette nouvelle collaboration, une Chuck Taylor et une sneaker basse dont le upper est fait d'une toile de jute.
La basket montante se caractérise en outre par un branding GOLF le FLEUR inversé, tandis que l'autre arbore la fleur caractéristique de la collab. Les deux présentent le logo noir des deux marques sur la languette, ainsi qu'un imprimé floral sur la semelle. Jetez un œil ci-dessus à ces deux sneakers, lesquelles sont à retrouver en compagnie de l'autre Chuck Taylor du pack dès à présent chez une sélection de revendeurs, dont HBX, à des prix allant de 91 à 99€.
Notez que le modèle phare de Converse a également été revisité de façon élégante par J.W. Anderson.