Zlatan Ibrahimovic, Wayne Rooney... Voici Les Meilleurs Vendeurs De Maillots En MLS
Les Européens ont la cote outre-Atlantique.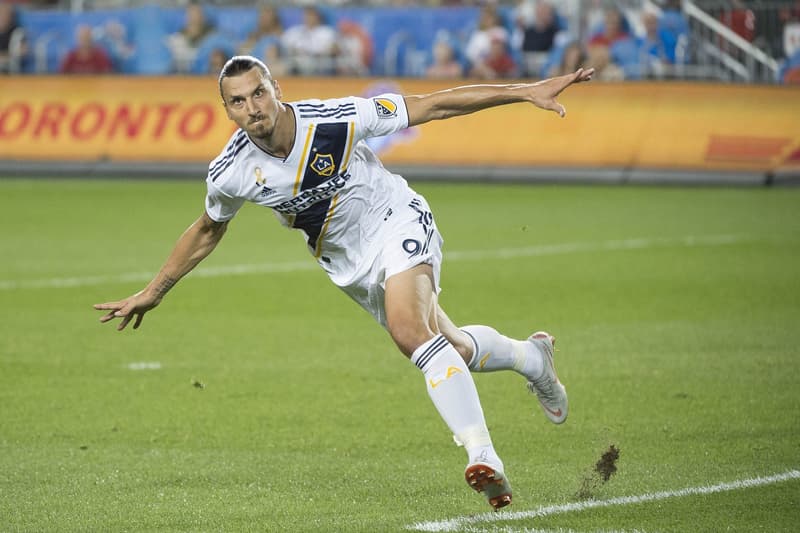 Parti en MLS au printemps dernier pour rejoindre le Los Angeles Galaxy, avec lequel il a passé dernièrement les 500 buts en carrière d'une reprise incroyable, Zlatan Ibrahimovic n'a pas tardé à séduire les fans américains. Comme le rapporte MLSstore.com, l'ancienne star du PSG est leader du classement des ventes de maillots floqués de la Ligue américaine.
Hottest jersey in the league ?@Ibra_official is the top-selling shirt in @MLS: https://t.co/dfbLBLTbJe pic.twitter.com/eISSKz9UuQ

— LA Galaxy (@LAGalaxy) October 22, 2018
Si aucune donnée chiffrée n'a filtré, on se doute que le Suédois devance de loin son premier poursuivant, l'attaquant de l'autre club de LA, le Mexicain Carlos Vela. Les stars européennes se retrouvent derrière le podium complété par le meilleur buteur de la Ligue Josef Martinez (Atlanta United), Wayne Rooney (DC United) se classant 4e, devant Bastian Schweinsteiger (Chicago Fire), David Villa (New York City FC) ou Sebastian Giovinco (Toronto FC).
Retrouvez le top 10 des plus gros vendeurs de maillots en MLS ci-dessous, et pour plus de Zlatan, découvrez le top 10 de ses plus beaux buts.
Le classement des meilleurs vendeurs de maillots en MLS :
1. Zlatan Ibrahimovic (LA Galaxy)
2. Carlos Vela (LAFC)
3. Josef Martinez (Atlanta United)
4. Wayne Rooney (DC United)
5. Miguel Almiron (Atlanta United)
6. Bastian Schweinsteiger (Chicago Fire)
7. David Villa (NYCFC)
8. Sebastian Giovinco (Toronto FC)
9. Clint Dempsey (Seattle Sounders)
10. Ezequiel Barco (Atlanta United)