Sean Wotherspoon Dévoile Une Nouvelle Nike Air Max 1 Avec Une Empeigne Détachable
2 empeignes pour le prix d'une.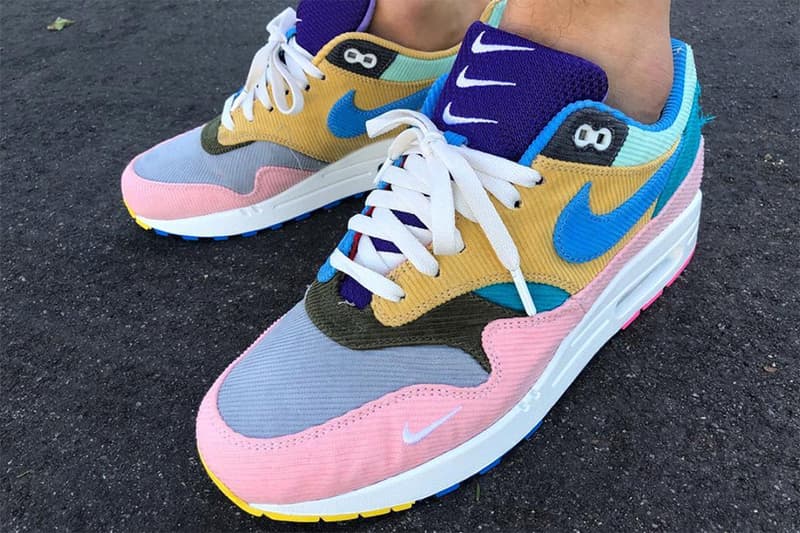 1 of 3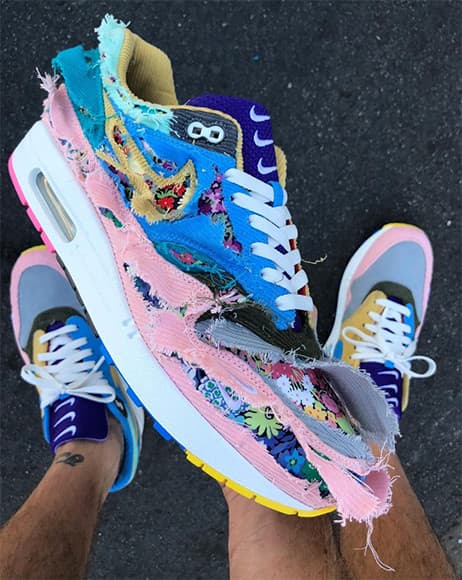 2 of 3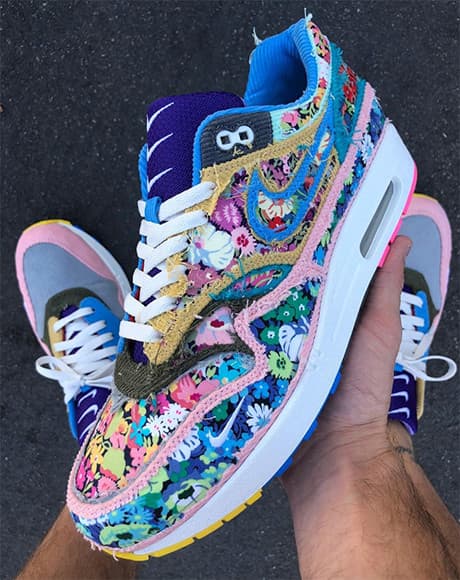 3 of 3
Quelques jours après avoir teasé un nouveau coloris de sa Air Max 1/97, Sean Wotherspoon revient avec une Air Max 1 avec une empeigne détachable.
Après la Off-White™ x Air Max 97 qui sortira demain, Nike continue les collabs alléchantes et cette nouvelle édition signée Sean Wotherspoon est conforme aux attentes. Si aucune information concernant la sortie ou le prix de cette nouvelle Air Max 1 n'a encore filtré, il  y a peu de doutes sur sa commercialisation future.
Postée par Sean en personne, la paire reprend des coloris pastels comme le bleu, le jaune moutarde, le rose pâle, ou le violet, avec une languette à trois Swoosh et une semelle intermédiaire blanche. La particularité de la paire vient de son empeigne, qui peut se détacher pour laisser place à un upper Liberty à l'imprimé floral. Toujours plus innovant dans ses collabs, la firme de Beaverton s'allie ainsi à Wotherspoon pour une paire customisable à souhait et que les fans pourront porter à leur guise, en pastel ou floral.
Jetez un œil aux visuels ci-dessus et en attendant plus d'infos sur la sneaker qui devrait être fortement convoitée, sachez que deux nouvelles Off-White™ x Air Force 1 ont fuité.