Des Nouveaux Visuels De La BAPE x adidas Dame 4 Font Surface
Les dents qui rayent le parquet.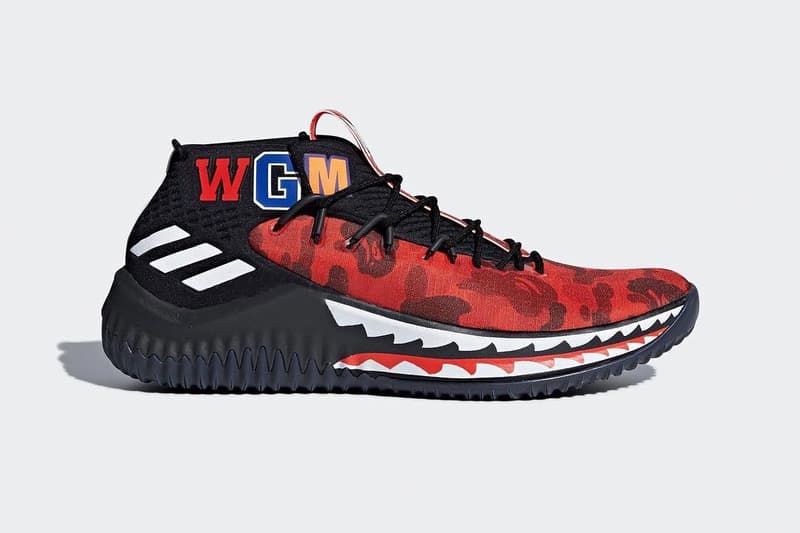 1 of 2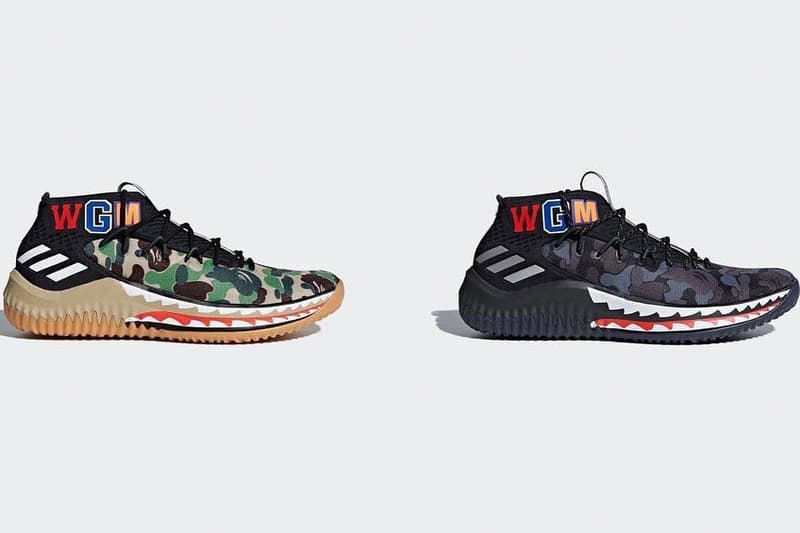 2 of 2
Des nouvelles images de la collaboration entre le japonais BAPE et adidas pour la Dame 4 ont récemment fait surface. Après une annonce en novembre dernier du partenariat entre les deux marques pour la chaussure signature du meneur des Portland Trail Blazers Damian Lillard, ces visuels viennent confirmer son arrivée imminente.
La paire mi-montante est déclinée en 3 coloris camouflages, noir, kaki et rouge. Le primeknit recouvrant le bas de la cheville porte les 3 lettres de l'acronyme de "World Gone Mad" alors que la partie avant de la semelle intermédiaire arbore les dents de requins emblématiques du Shark Hoodie du géant nippon. On retrouve les trois bandes de l'équipementier allemand sur l'extérieur du talon de la paire.
Comme souvent ces derniers mois, c'est le groupe d'insiders Yeezy Mafia qui a partagé les images sur son compte Instagram, en annonçant une sortie pour février. La paire sera disponible pour un prix avoisinant les 150€. Restez connectés pour en savoir plus sur cette collaboration qui marquera le début de l'année 2018.