Mathilde Schöbiz Compresse Des Sneakers Dans Du Béton
Les prochains fossiles archéologiques.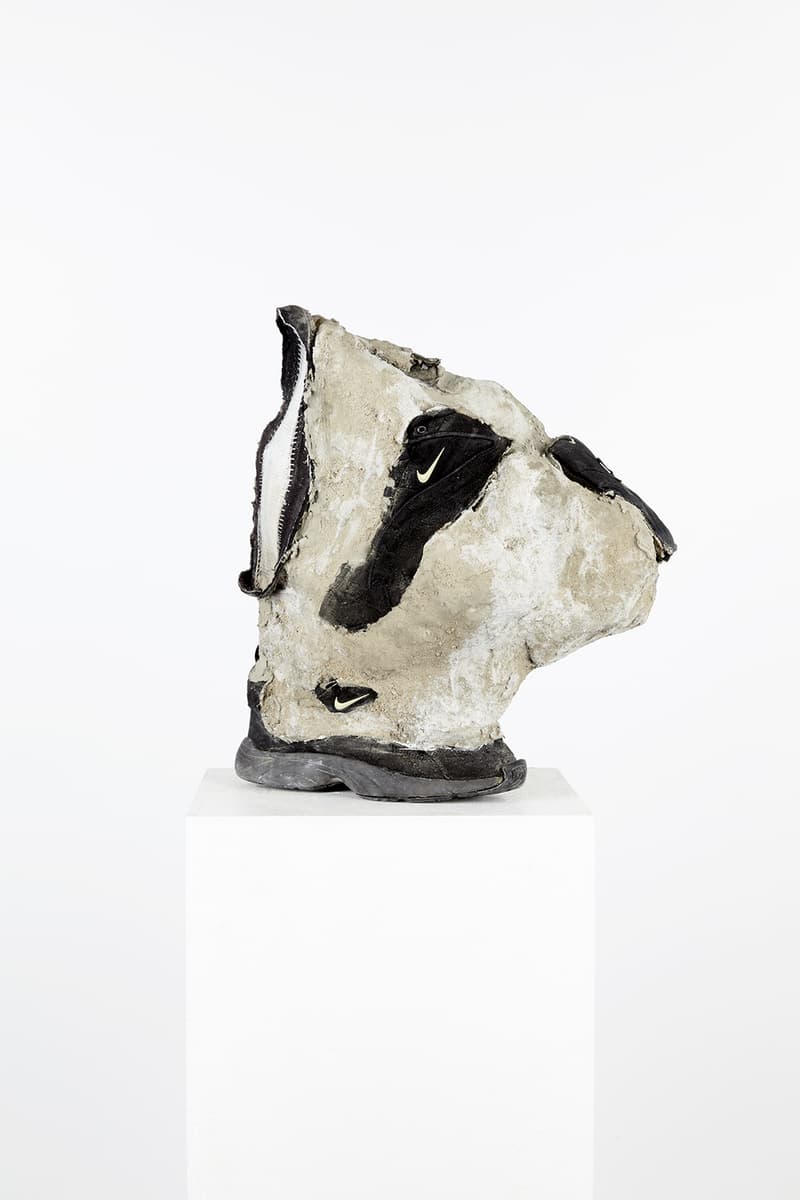 1 of 3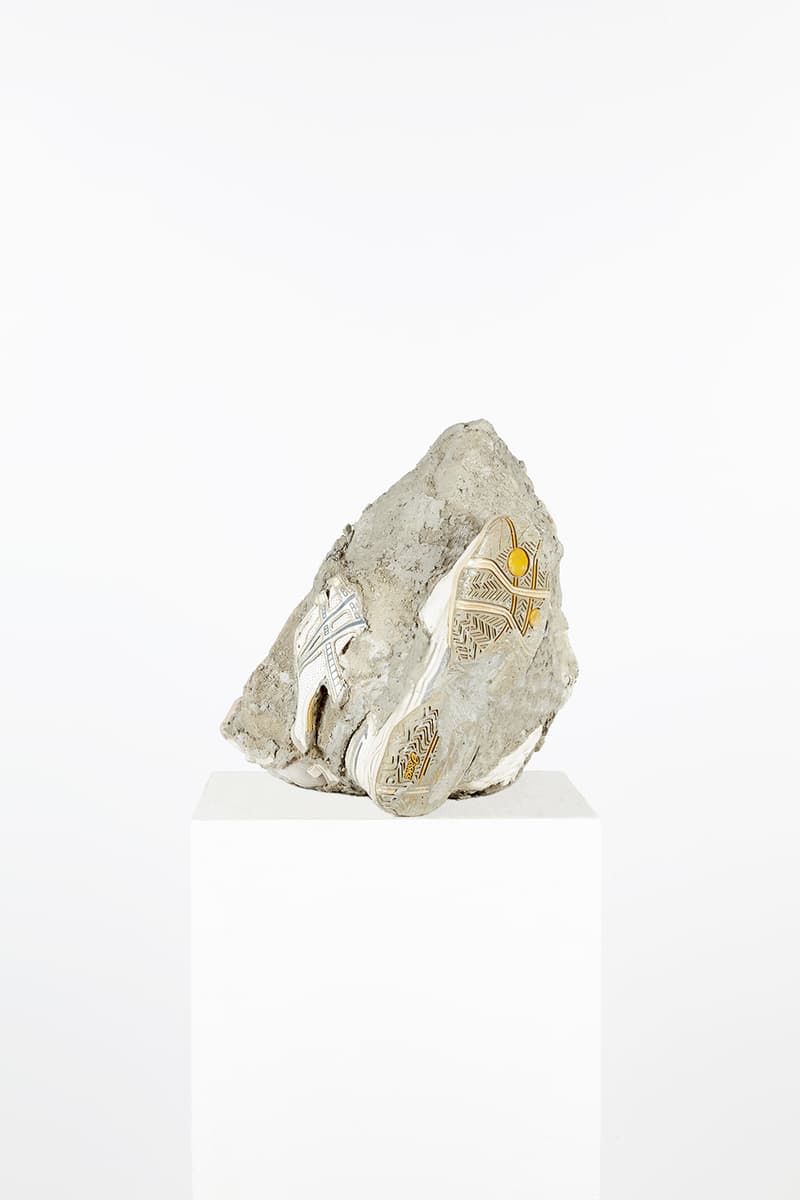 2 of 3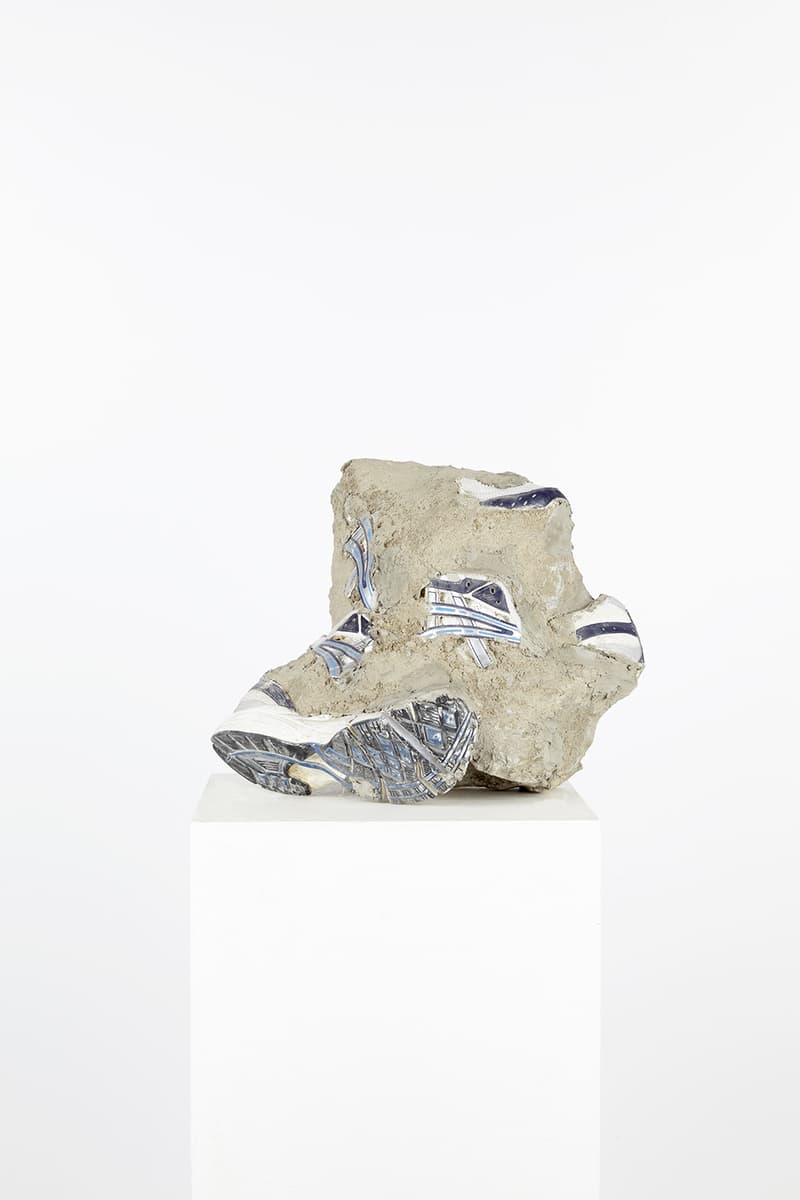 3 of 3
Véritables véhicules de la culture populaire contemporaine, les sneakers inspirent toute une génération d'artistes protéiformes. Cette fois, l'hommage prend la forme d'un bloc sculpté d'une trentaine de centimètres.
Étudiante à la Central Saint-Martins de Londres, Mathilde Schöbiz occupe son temps libre en compressant des modèles de Nike et d'Asics dans du béton. Une création que lui inspire la bande de graffeurs parisiens à laquelle elle appartient, le SDF Crew. Pour elle, doudounes, casquettes et baskets deviennent un uniforme, un marqueur générationnel.
Du coup, Mathlide Schöbiz se projette sur les traces laissées par cette génération. Elle explique :
"Ces compressions de baskets représentent des fossiles qu'un archéologue découvrirait dans plusieurs millénaires, comme un vestige de cette tribu."
Pour suivre le travail de cette artiste, vous pouvez vous diriger sur sa page Instagram, @schaubiz.