Le Casting Du Dernier Film De Star Wars The Last Jedi Était Présent À L'Émission De Jimmy Kimel
Kimmel suggère de nouveaux personnages au réalisateur Rian Johnson.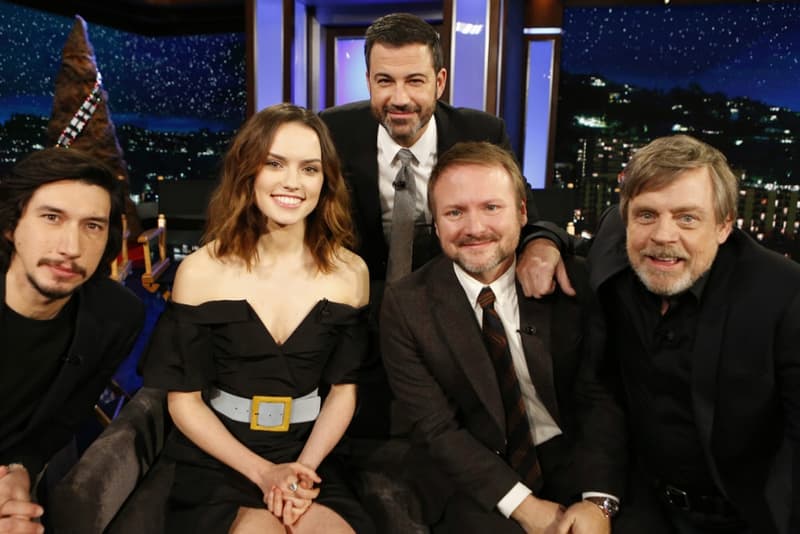 Dans moins de deux semaines, The Last Jedi, le dernier Star Wars fera son entrée dans les salles de cinéma. Les acteurs du film et Rian Johnson ont participé à l'incontournable promotion du film au "Late Night Show" de Jimmy Kimmel. Mark Hamill, Daisy Ridley, Adam Driver et John Boyega ont été interviewés par Kimmel sur leur contribution au nouvel épisode de la saga. Lors de ce "Friday Show" Jimmy et son acolyte Guillermo, ont réalisé un sketch parodique suggérant au réalisateur Rian Jonhson, de nouvelles idées pour ses trois futurs Star Wars.
Ne manquez pas les vidéos ci-jointes et préparez-vous pour la sortie du film le 15 décembre prochain.