"Vanités" Le Nouvel Album de The SHOPPINGS
Mélange electro rétro-futuriste.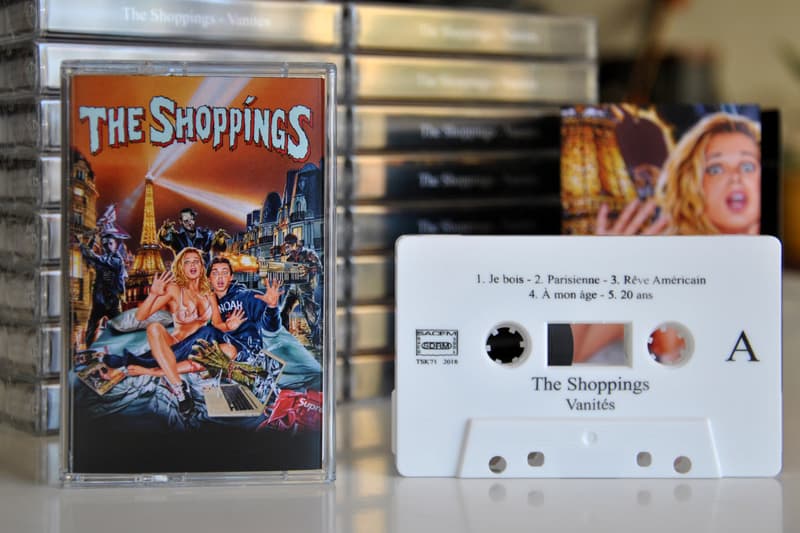 1 of 2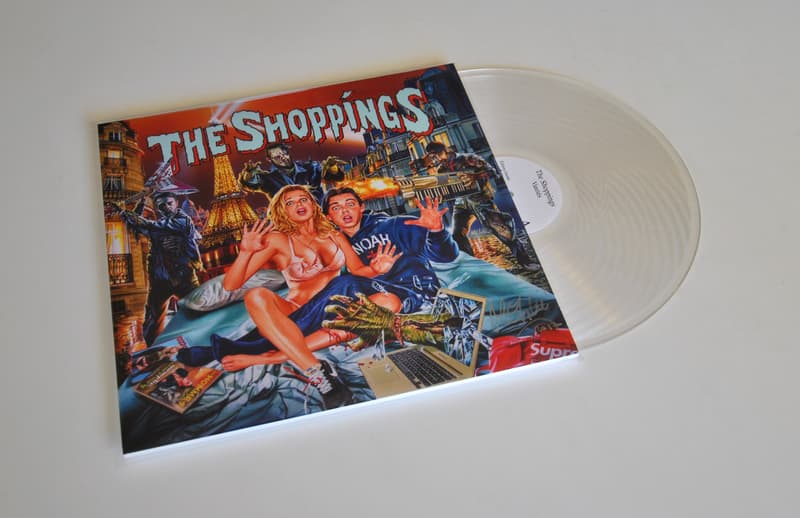 2 of 2
Après plusieurs années d'absence, le groupe parisien The SHOPPINGS  sort son second album qui promet d'exciter la planète mode. On retrouve Pascal Monfort aux paroles, à la musique David Lavaysse, à la production Acid Washed, le tout mixé par Andrew Claristidge. Déjà disponible, en cassette uniquement et en exclusivité chez colette, il sortira dans sa version vinyle et CD le 12 janvier 2018.
Pour son artwork, le groupe a fait appel à l'artiste culte Laurent Melki, pour commander « une scène d'épouvante contemporaine » avec le groupe en morts vivants et un couple de jeunes fashion addicts. Sweat NOAH, Sac Vuitton x Supreme, sneakers Off White x Nike The Ten et magazines O32C et Arena Homme + s'incrustent dans l'image.
L'album, enregistré entre Paris, Londres, Los Angeles et Berlin mélange chanson française et electro rétro-futuriste qui fait le pont entre les années 80 et 2020.
Retrouvez toute l'actualité de The SHOPPINGS  et rendez-vous au mois de Janvier pour le lancement du vinyle et CD.