Gros Plan Sur La Nouvelle Collection UNDEFEATED x Nike Air Max 97 Inspirée Du Bomber
Avec une gamme de vêtements.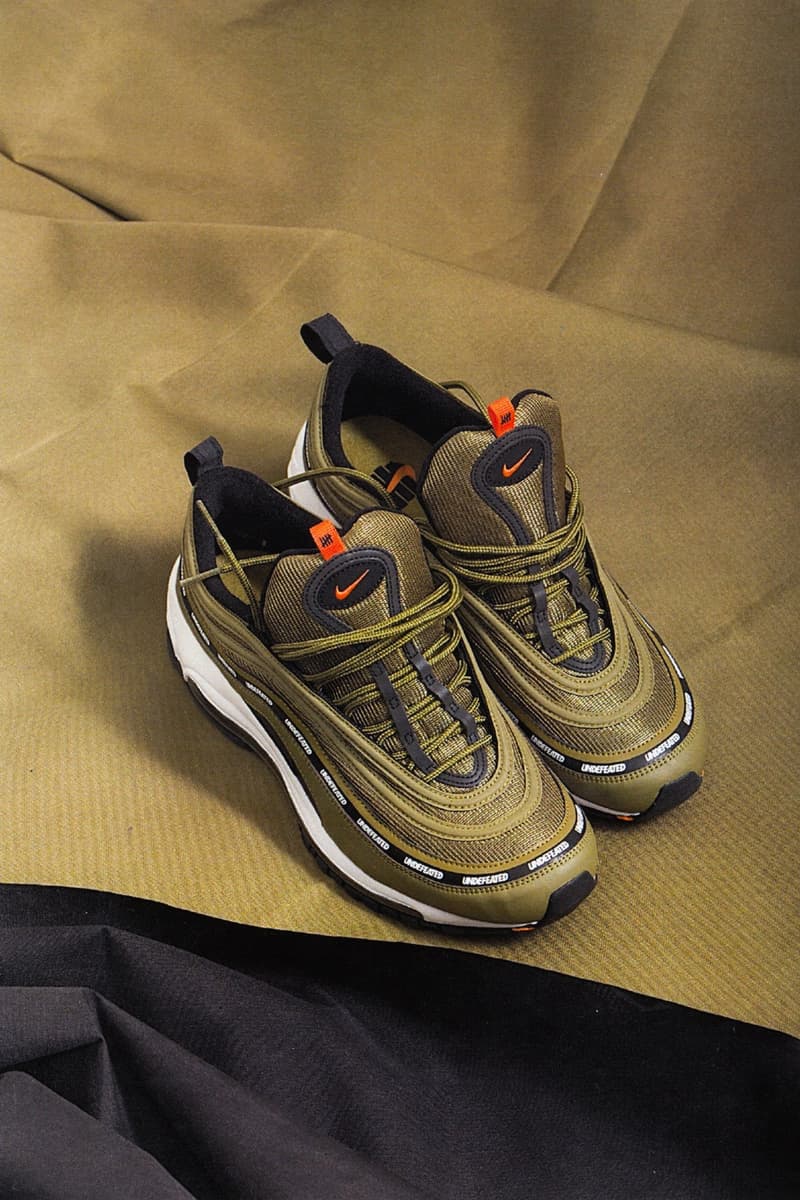 1 of 4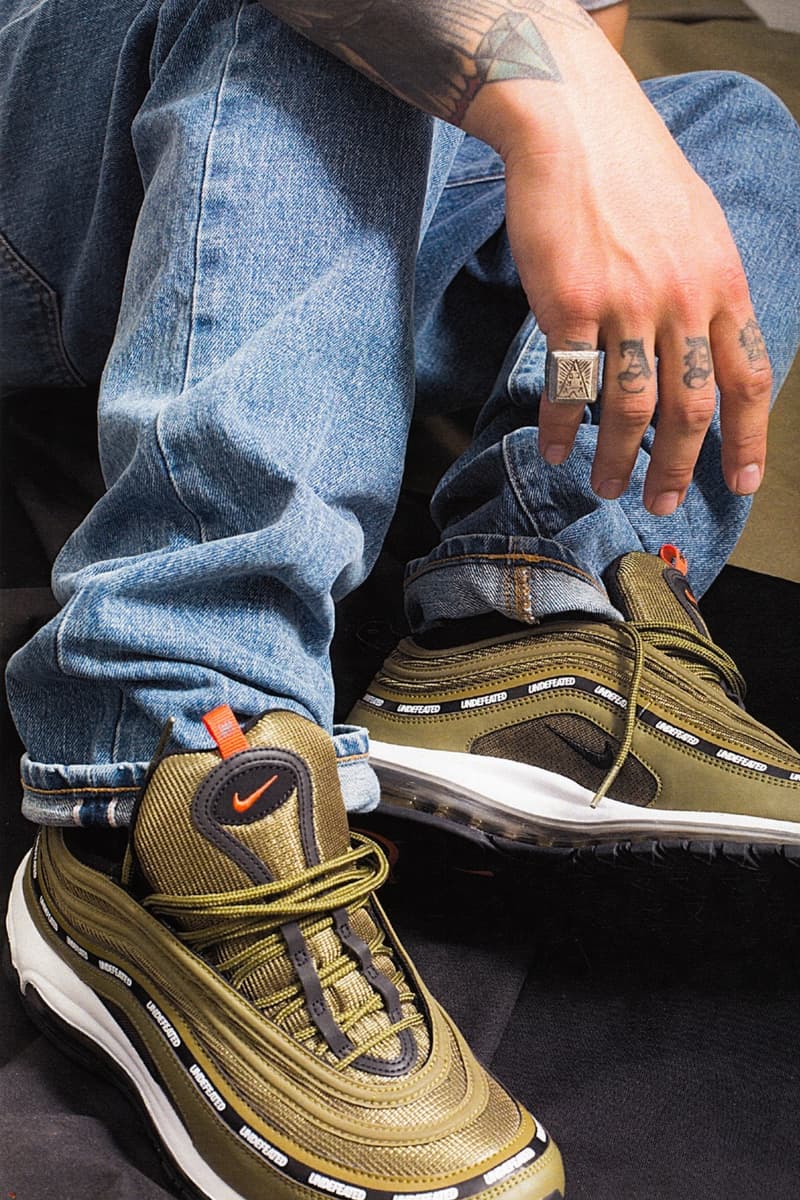 2 of 4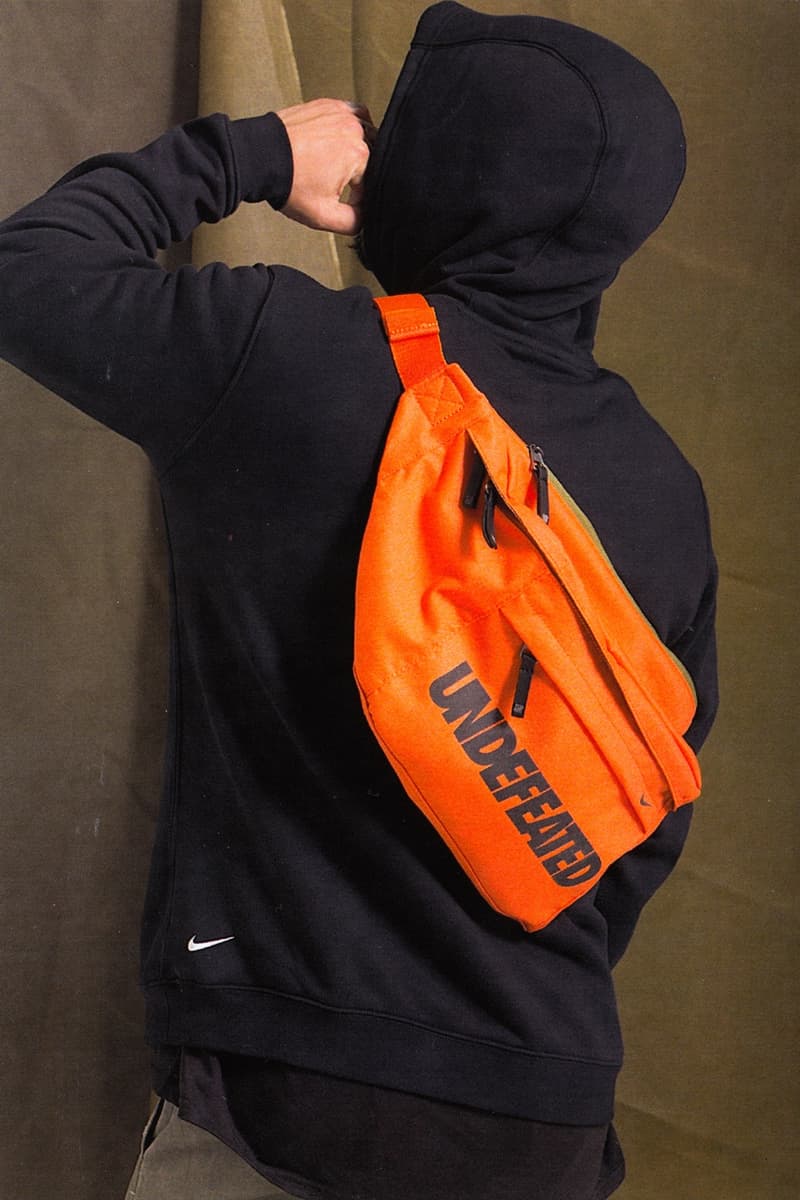 3 of 4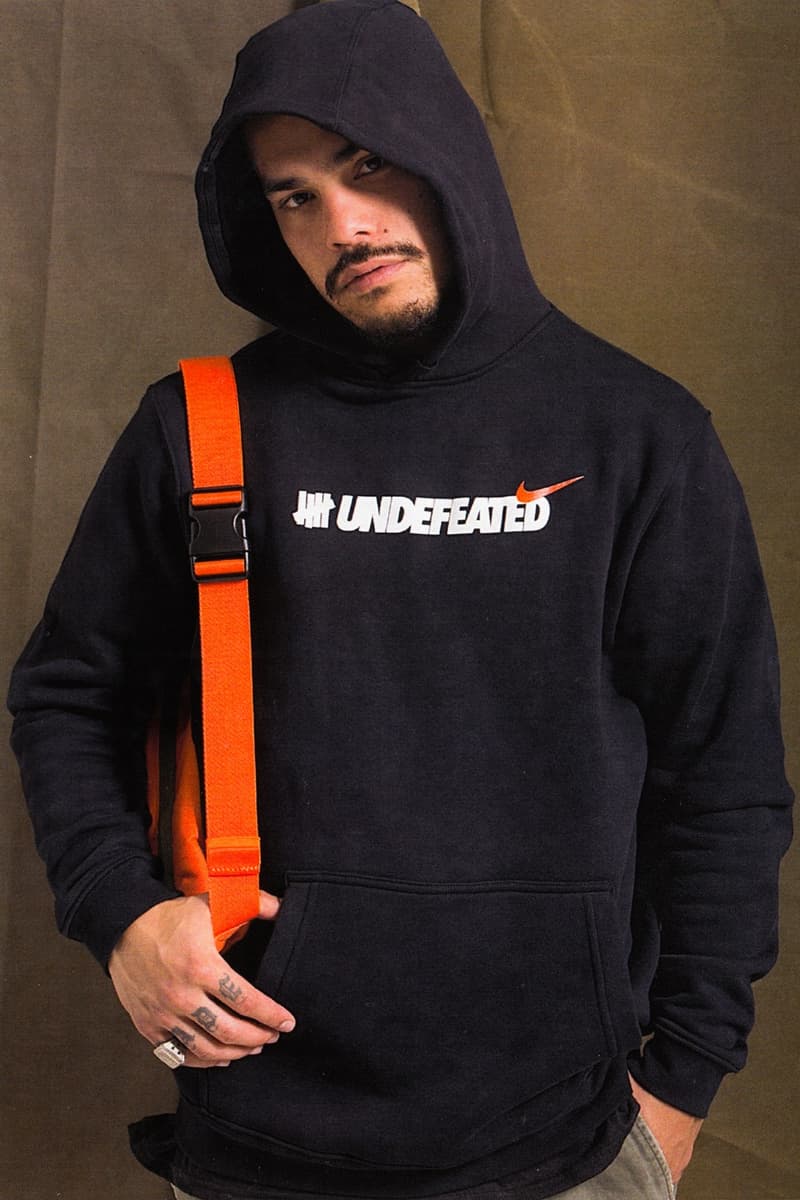 4 of 4
Il y a quelques jours, une image d'une nouvelle déclinaison de la collaboration entre UNDEFEATED et Nike Air Max 97 émergeait sur Internet. En plus de marquer la poursuite de la collaboration entre les deux entités, cette nouvelle paire apporte un souffle nouveau. En effet, elle s'inspire pleinement d'une pièce incontournable, la veste MA-1 Flight embrassant l'esthétique militaire. Tout y est : la couleur olive scintillante, les accents orangés et la touche noire.
En plus de cette nouveauté chaussée, le travail en commun entre les deux marques s'étoffe d'une gamme de vêtements composée de hoodies, t-shirts, bananes, chaussettes. L'ensemble sort aujourd'hui au ComplexCon en attendant peut-être une commercialisation globale.